Summer 2015 Mosquito Lagoon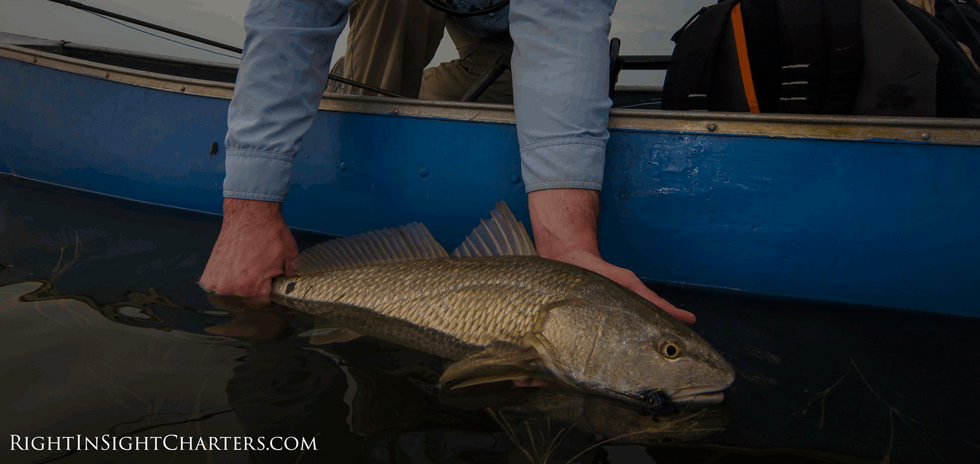 The fishing this Summer has been excellent. I've been behind on my fishing reports and blog page so for now I will just recap the past few months to catch up.  As of late Spring and early Summer the water levels remained up then finally started to drop to an average low for this time of the year only to be spiked back up to rain totals and the moon phases. With the water levels staying up and the daily rainfall we have received it has helped to keep the water temps a bit cooler keeping the fish active through the day. Some days have been extremely hot but with a slight breeze and some bent rods you to tend to forget about the heat.
Fly fishing has been consistent throughout the summer in both the Mosquito Lagoon and Indian River Lagoon and backcountry in New Smyrna Beach with water clarity changing from day to day in areas depending on rainfall and wind direction. Most mornings while waiting for the sun to get high enough to sight fish I've had anglers throwing gurglers for redfish, trout, and juvenile tarpon. The redfish could be found either tailing or shadowing mullet schools with trout mixed in. Once the sun is at the right level for sight fishing we are able to cast to cruising and laid up redfish and trout using EP bait patterns, slightly weighted shrimp patterns, and sliders. Black drum have also been in the mix and are some of my favorite to target because of the challenge at times. Our best success has come with dark shrimp and crab patterns with a rattle tied in just to help a bit more to get the bite. The juvenile tarpon have been holding in a few areas and are not as wide spread as last year this time. Days when they have been bunched up rolling or even in small groups has proved to be more productive rather then the days where they are widely spread rolling everywhere. Early morning gurgler patterns resembling small baitfish or shrimp have worked well and as the morning goes on switching to a subsurface fly such as a shrimp either slightly weighted or unweighted, or small baitfish.
As for spin fishing most mornings have been productive throwing topwater lures amongst the mullet schools and the edges of the flats and up shallow just as long as bait activity has been present. Lure choice has been Unfair Lures  floating mullet in sizes 90mm and 120mm and also their shrimp model in size 110mm but its a fast suspend that I use retrieving on the surface and by slowing the retrieve it will suspend away from the angler in the strike zone and has proven to be deadly for redfish and trout and even jumped a few tarpon with it as well. When the fish aren't striking on the top soft plastics were doing the trick rigged weedless through the groups of mullet. And if the conditions allowed mid day we would attempt some sight fishing using either DOA lures or Zman baits rigged weedless on light to heavy weighted Owner hooks depending on the winds and water depth. In the summer time live baiting with spin anglers can be really productive using live finger mullet, pinfish, and pigfish. When fishing up shallow over grass and sand holes live or cut mullet has been the ticket and when fishing dirty or deeper water the pigfish work well. The big redfish are eating pigfish and pinfish and also blue crab live while drifting Haulover Canal and Ponce De Leon Inlet and will continue to as the stage in these areas prior and during their spawn early to mid fall.
The summer has been great but my favorite season is right around the corner with cooling temps and hungry fish and is a excellent time for fly fishing our fishery. When your in East Central Florida visiting and in need of fly fishing or spin fishing equipment and tackle make sure to stop in and check out these fine shops OrlandoOutfitters, New Smyrna Outfitters, and Harry Goodes
Here are some of the great catches from this summer! Way to many to post them all.
Kevin connected with a few on this day but sight fishing this really nice redfish that was over 12lbs made the day.
Here's one of my regular clients Steve with a few nice fish on fly.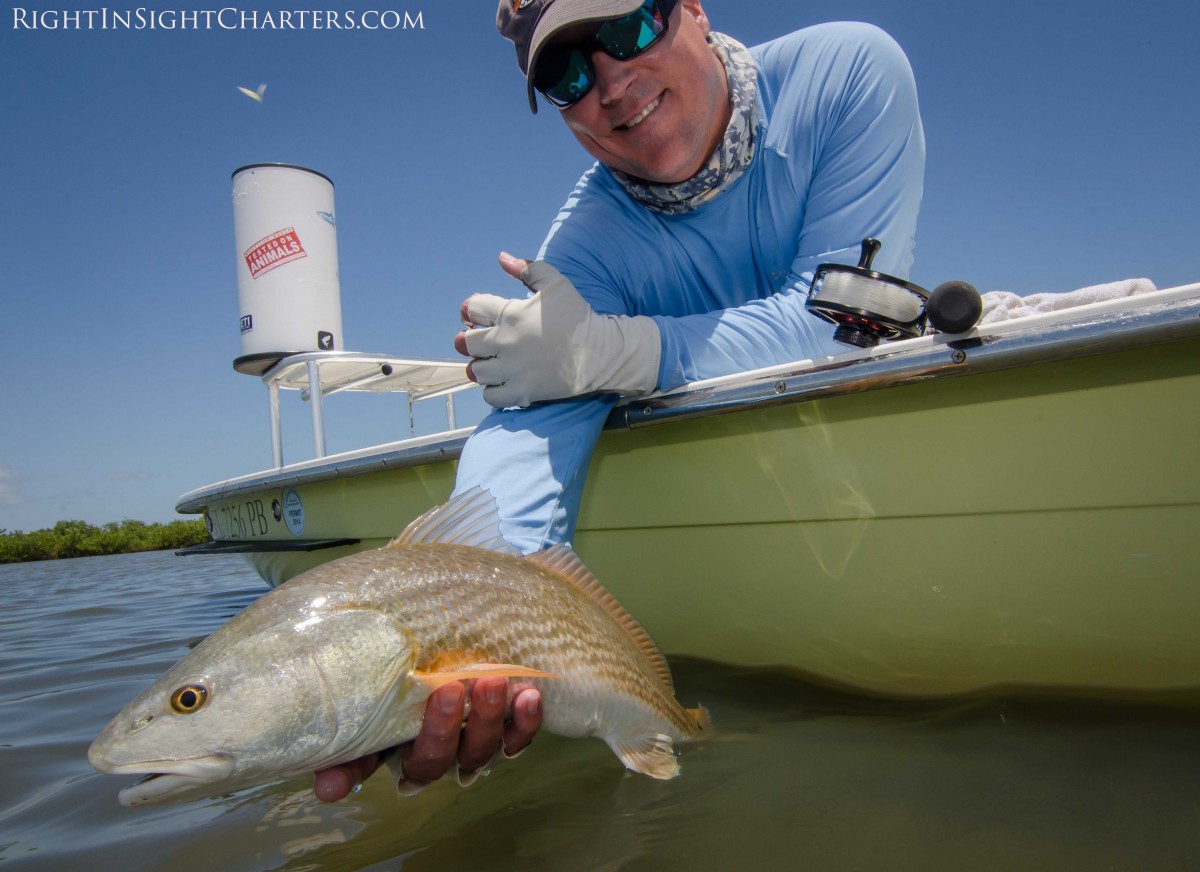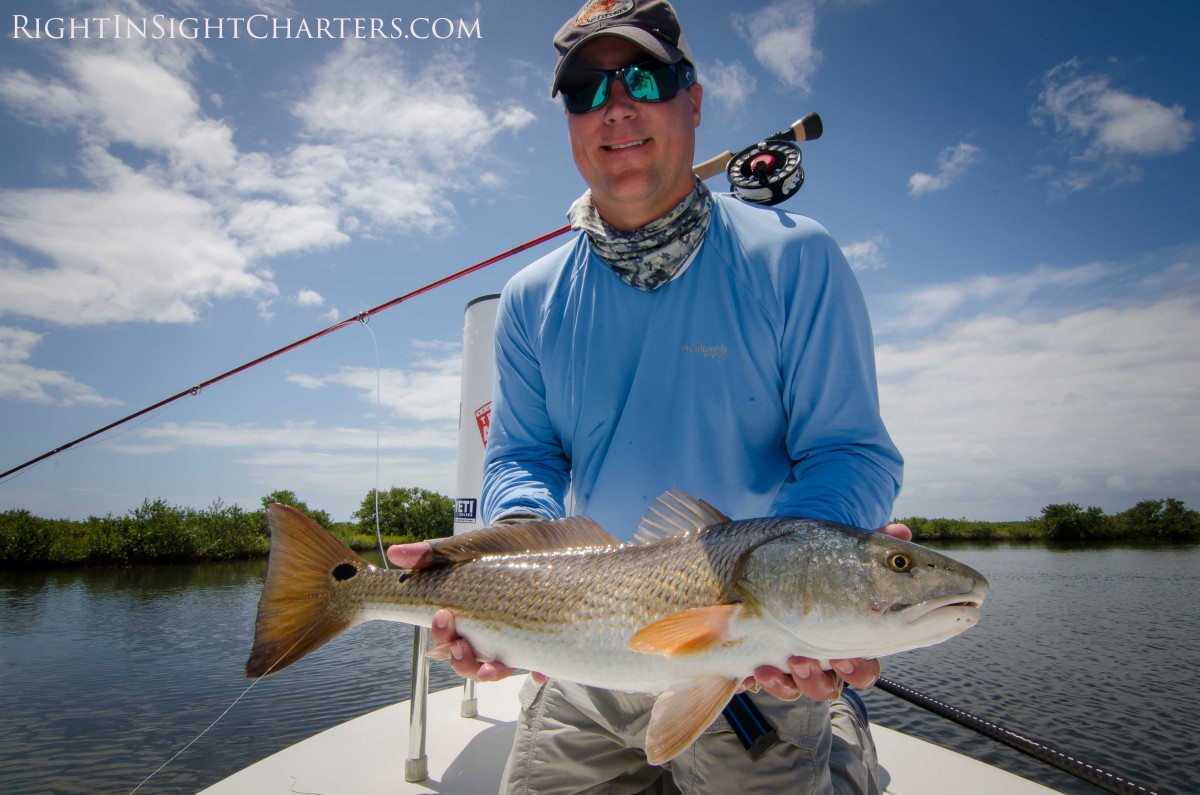 Braden snuck out of business in Orlando to throw flies at redfish and he was rewarded with a few nice ones.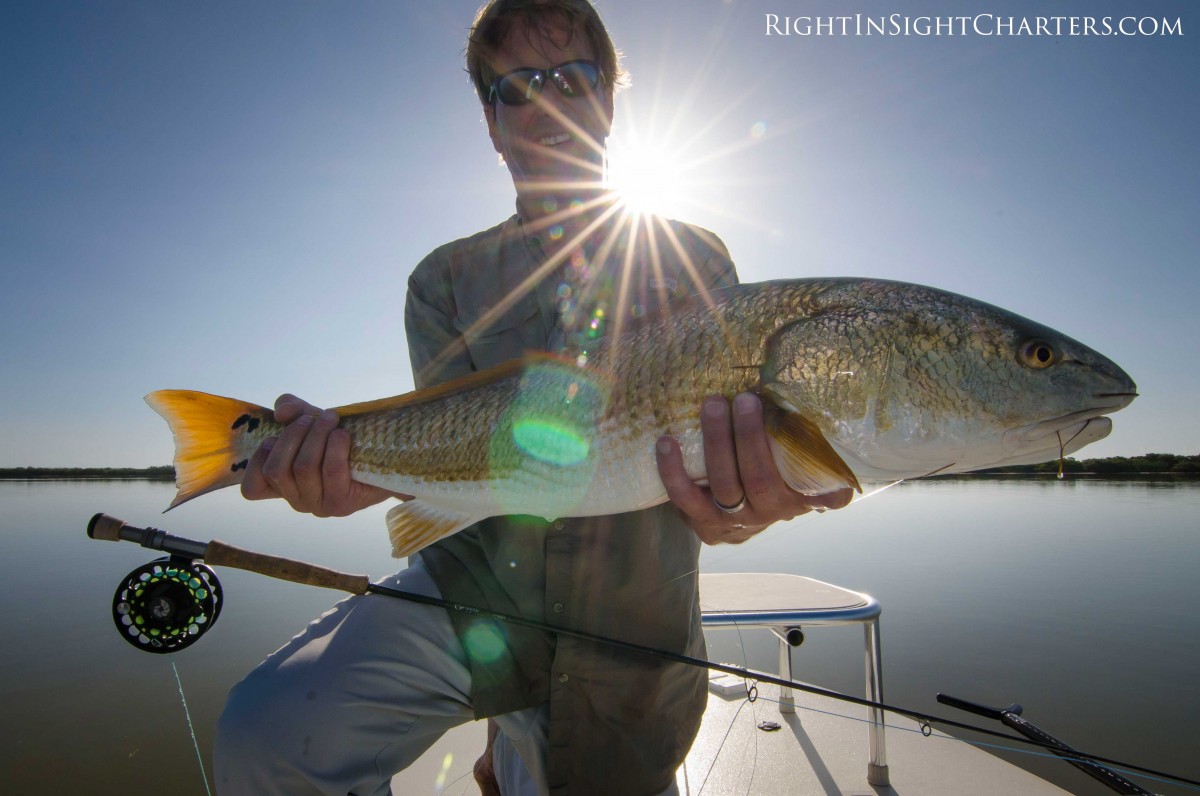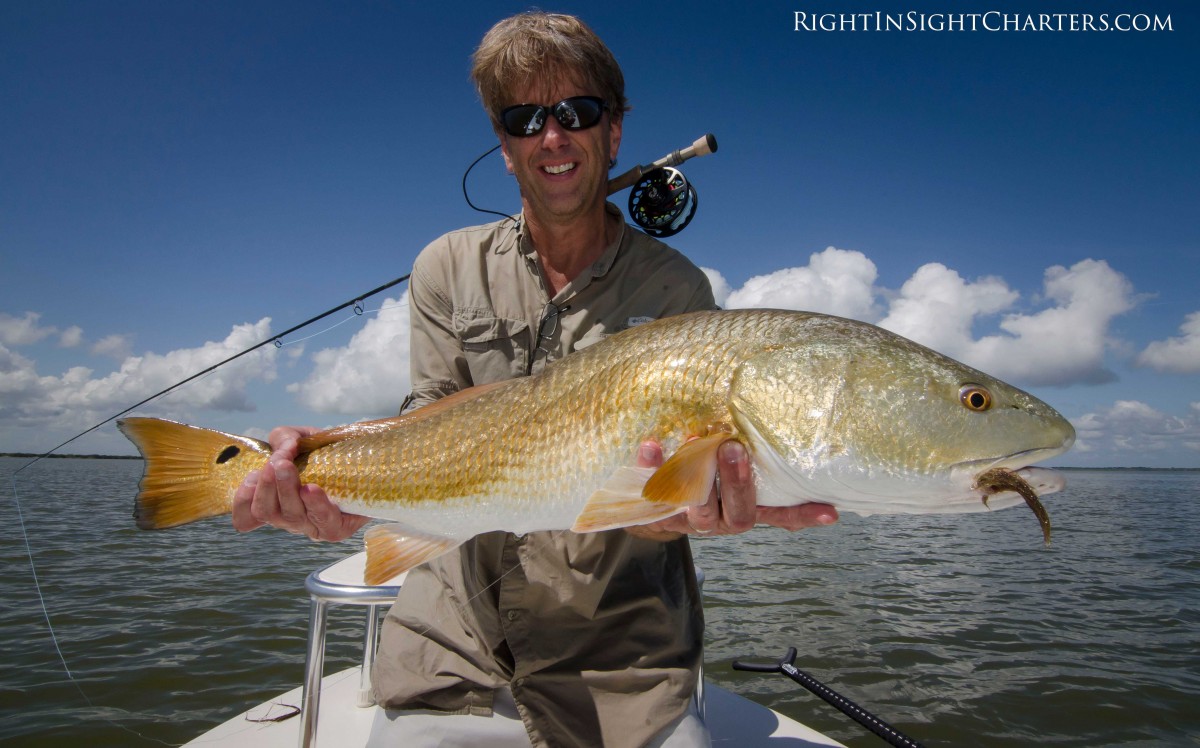 Hilary escaped Icast fishing show for a day to chase redfish….although we had a number of shots we only managed to the boat.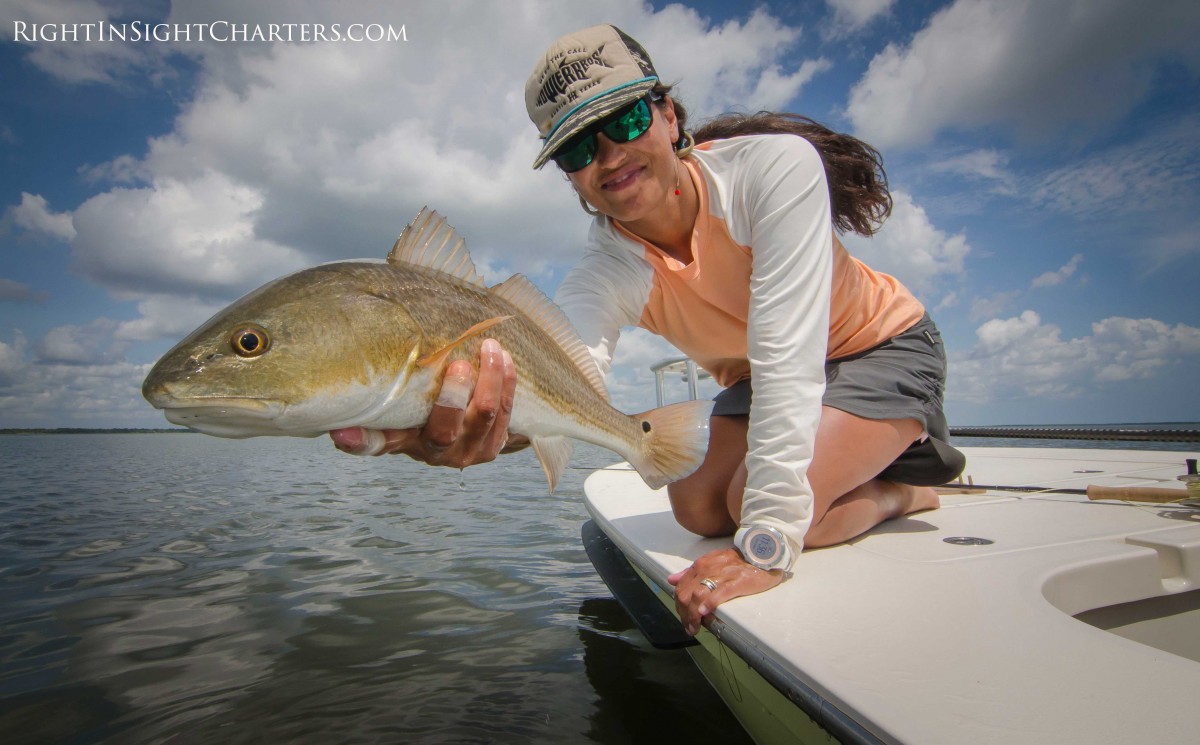 Had a few days off and got some bow time and fished a local fly fishing tournament the 4th Annual Mosquito Lagoon On fly with my good friend and fellow guide Capt. Jesse Register of Flyin High Charters. We caught some nice fish but not enough to be contenders.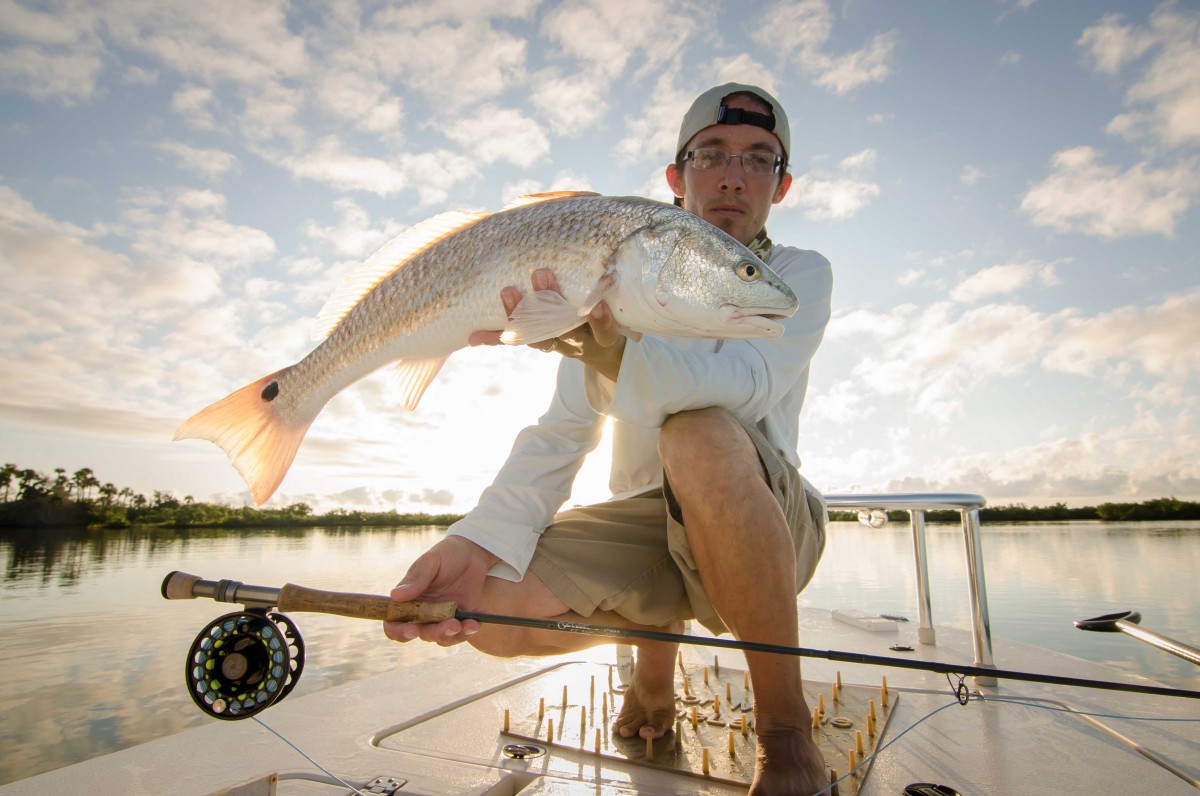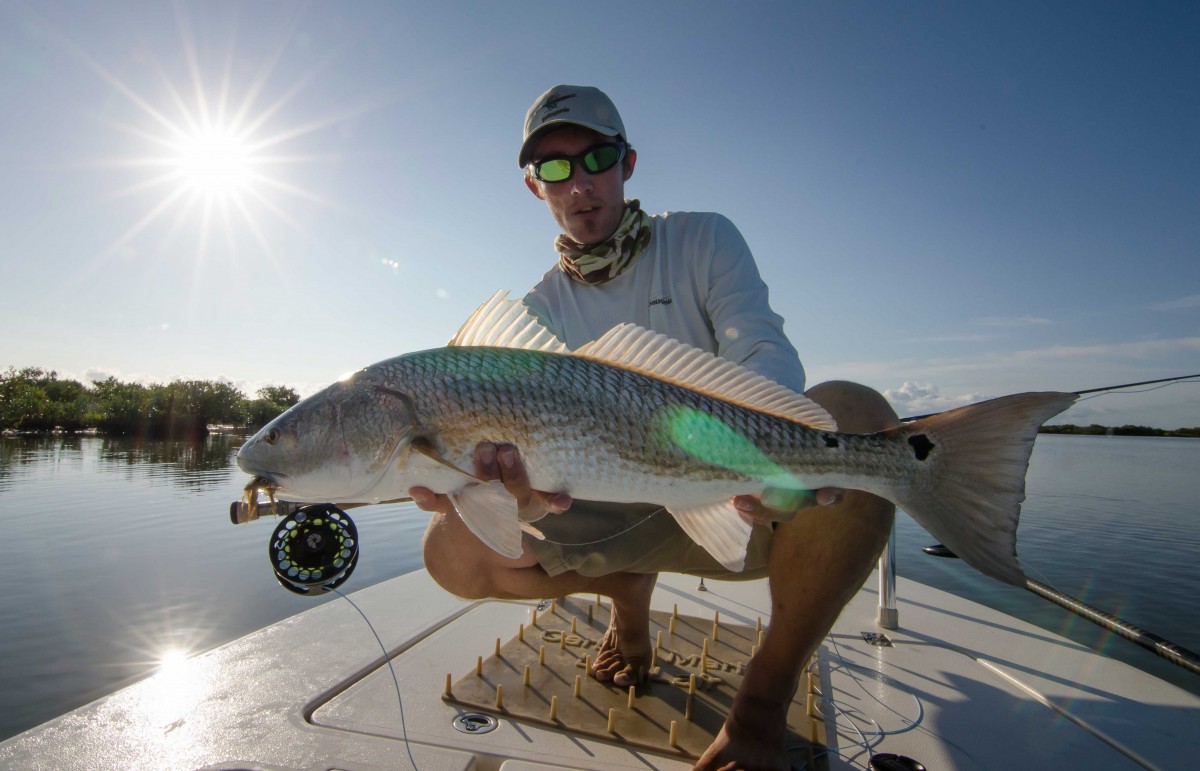 Its not often being a fishing guide that you get to spend time on the front so when the chances come you you take full advantage. Me and Jesse had another day to get out and we found some happy fish willing to eat flies.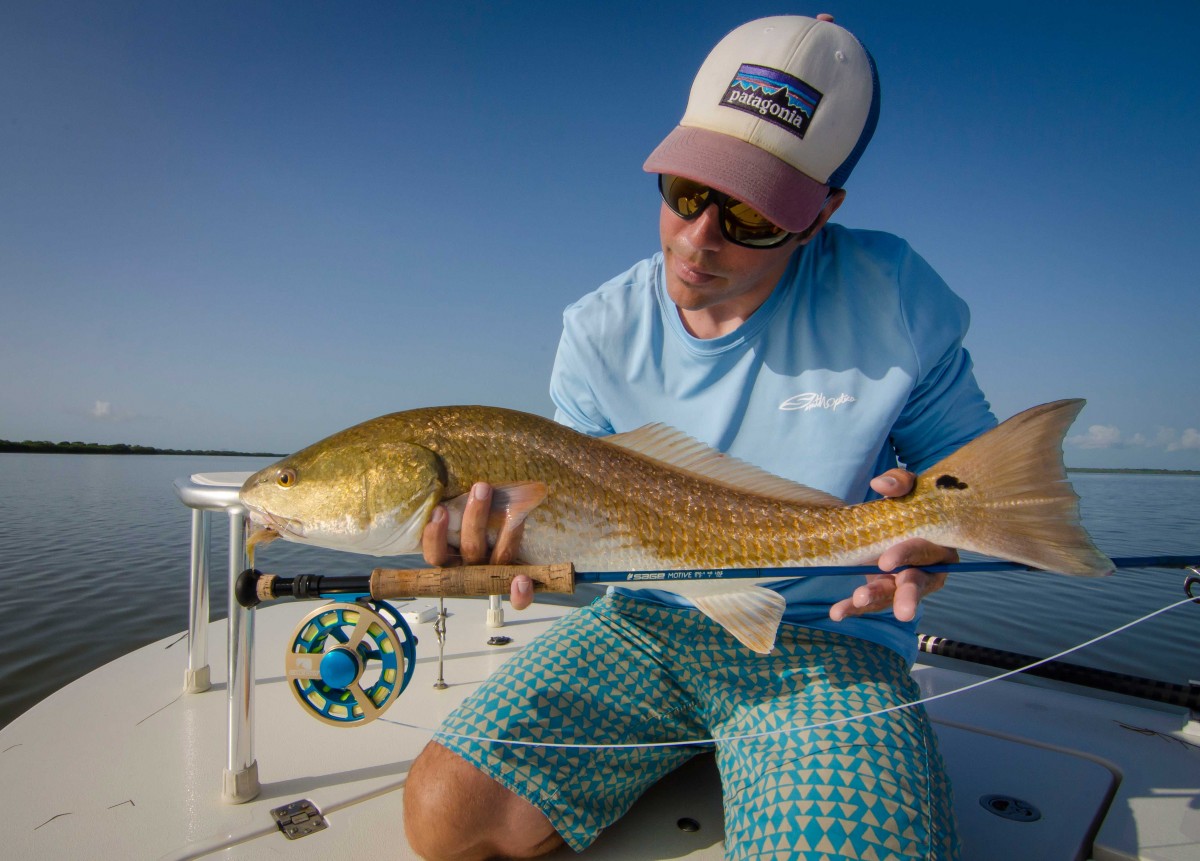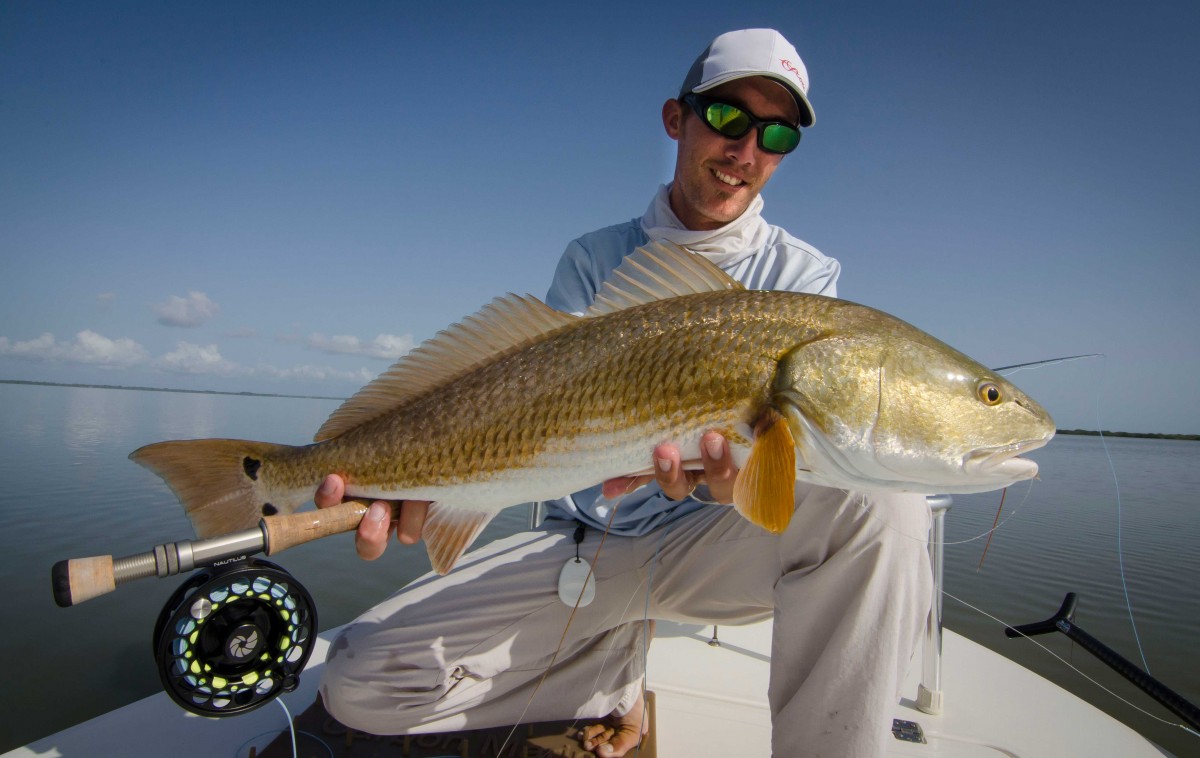 Had some amazing days on the water this summer creating memories with new and old clients. Here's Chad and his two boys Cam and Cale with some nice redfish.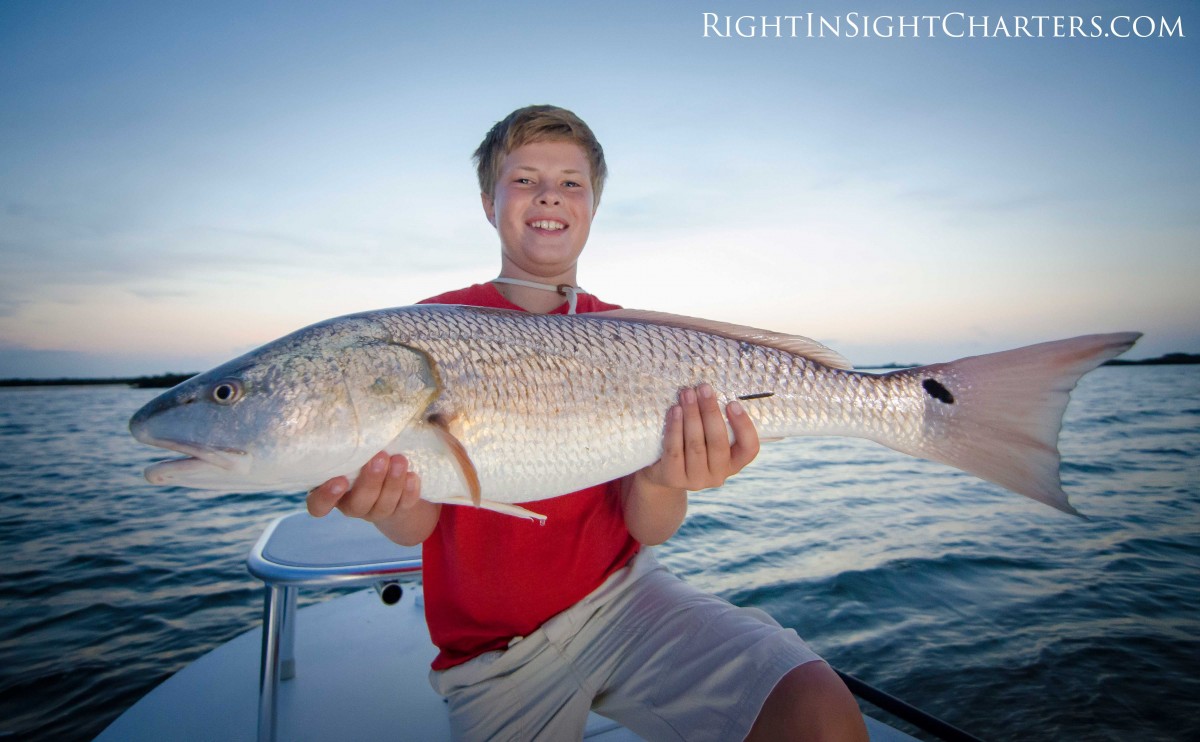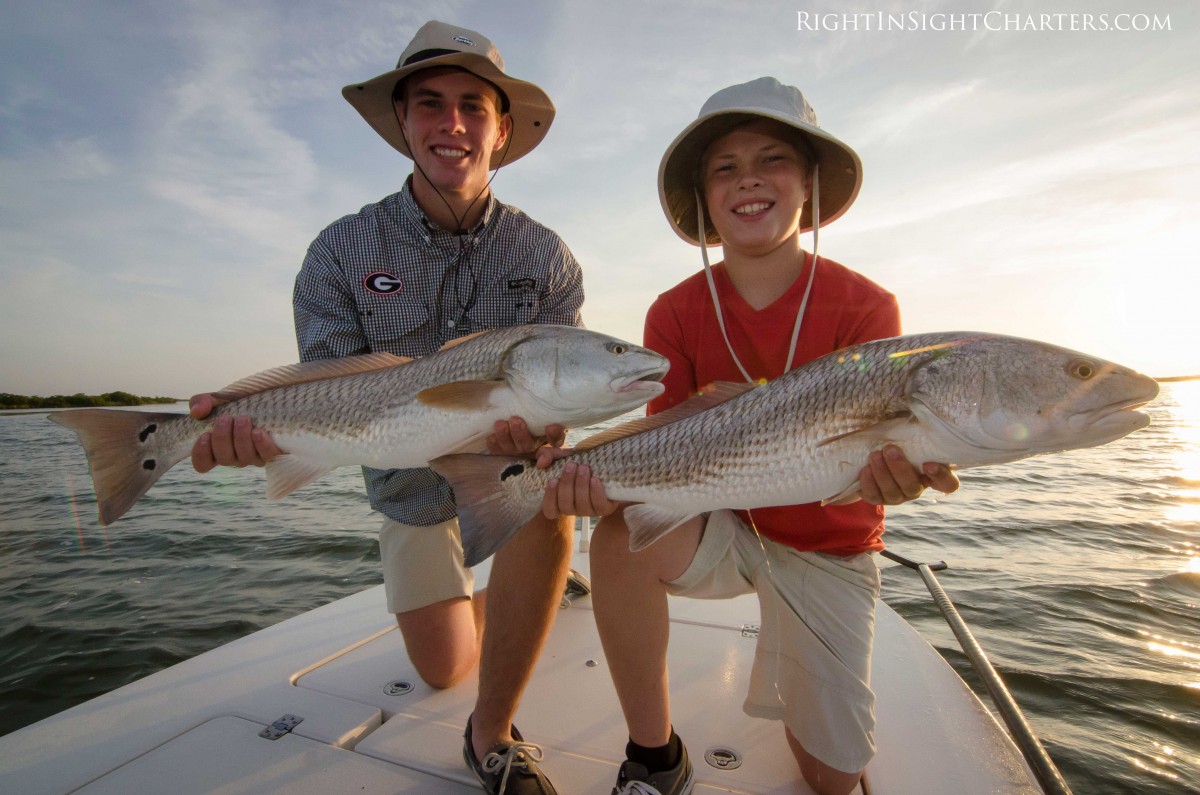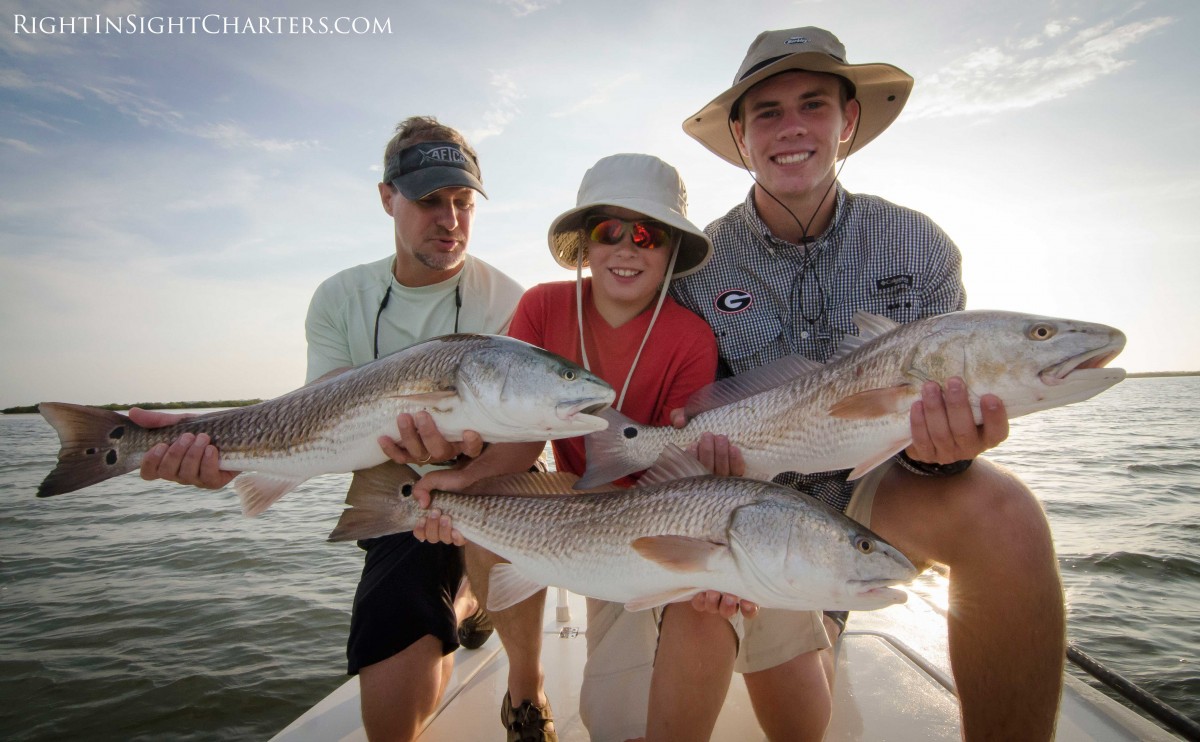 Brian from thought he had big trout in Texas till he landed this one on a top water plug and a few redfish as well.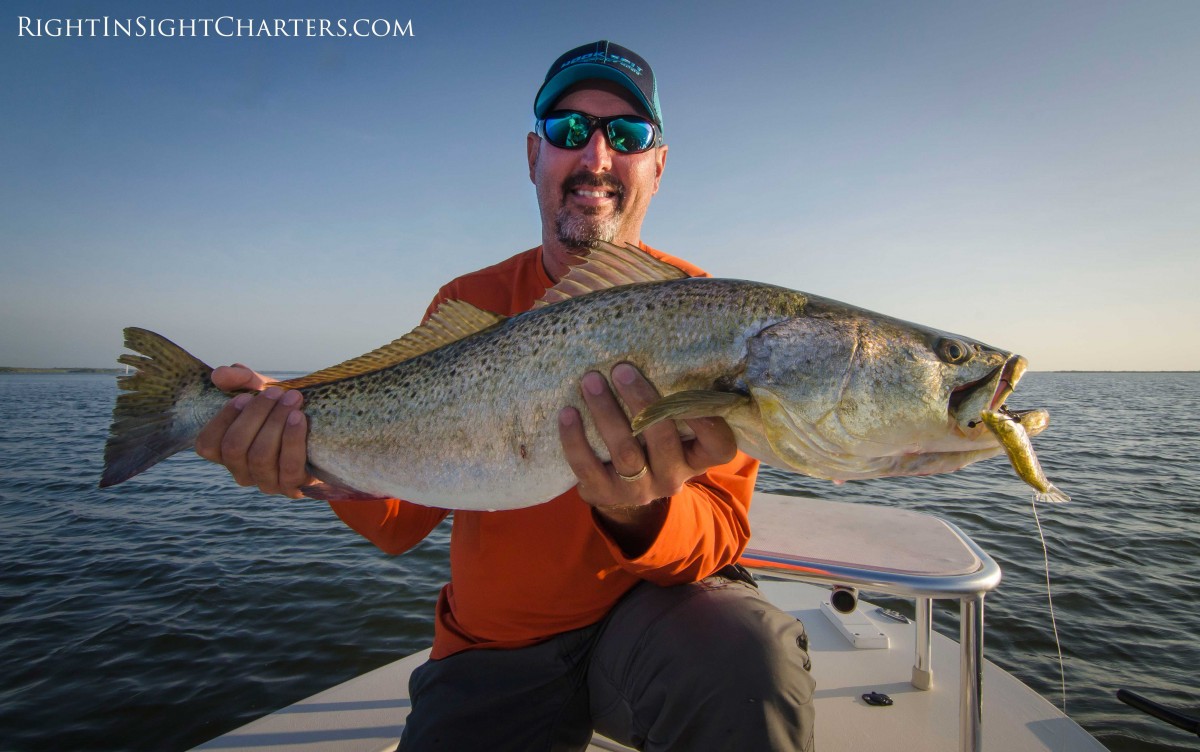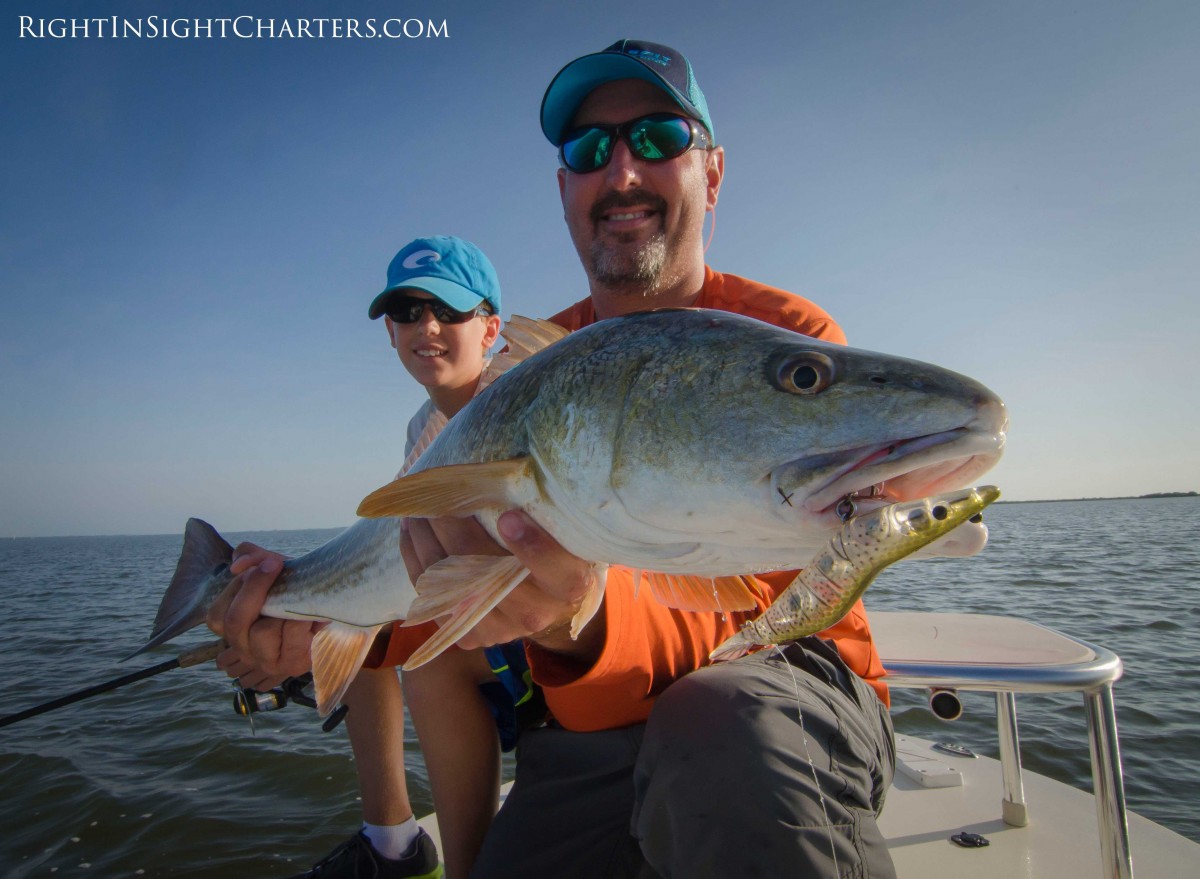 Nice double header for local anglers to end an amazing day. The day started out slow but we wore them out in the last hour with a hand full of redfish and trout, and this double that was icing on the cake.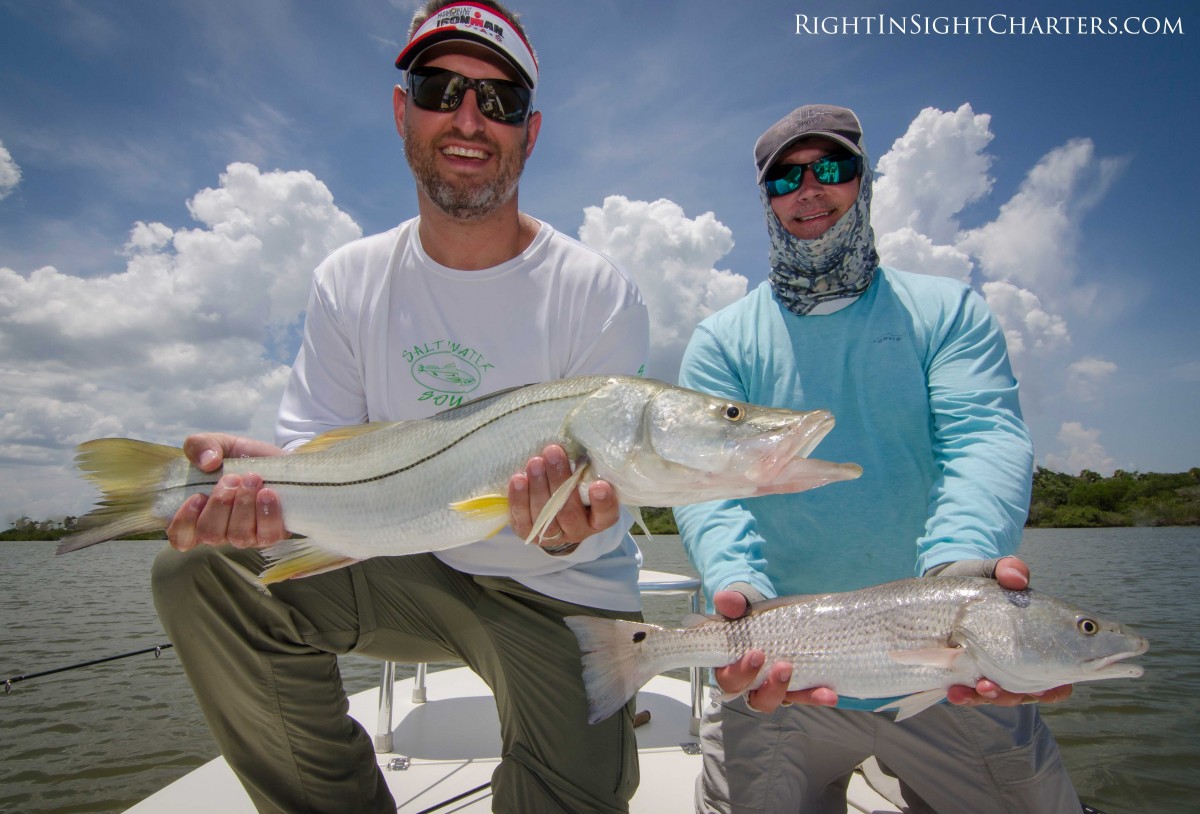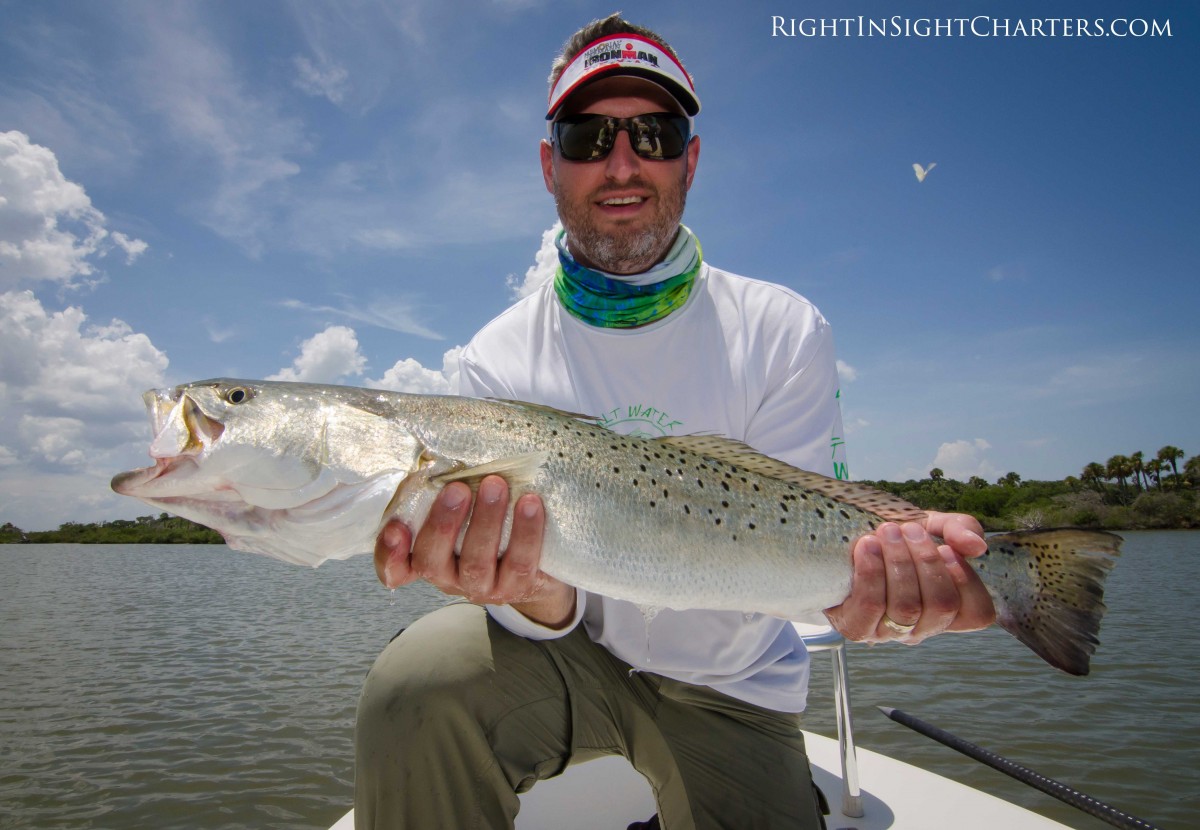 Client and friend Carl had a friend in town so we went after some redfish and we spent all morning with the rods bent and losing count on fish to the boat.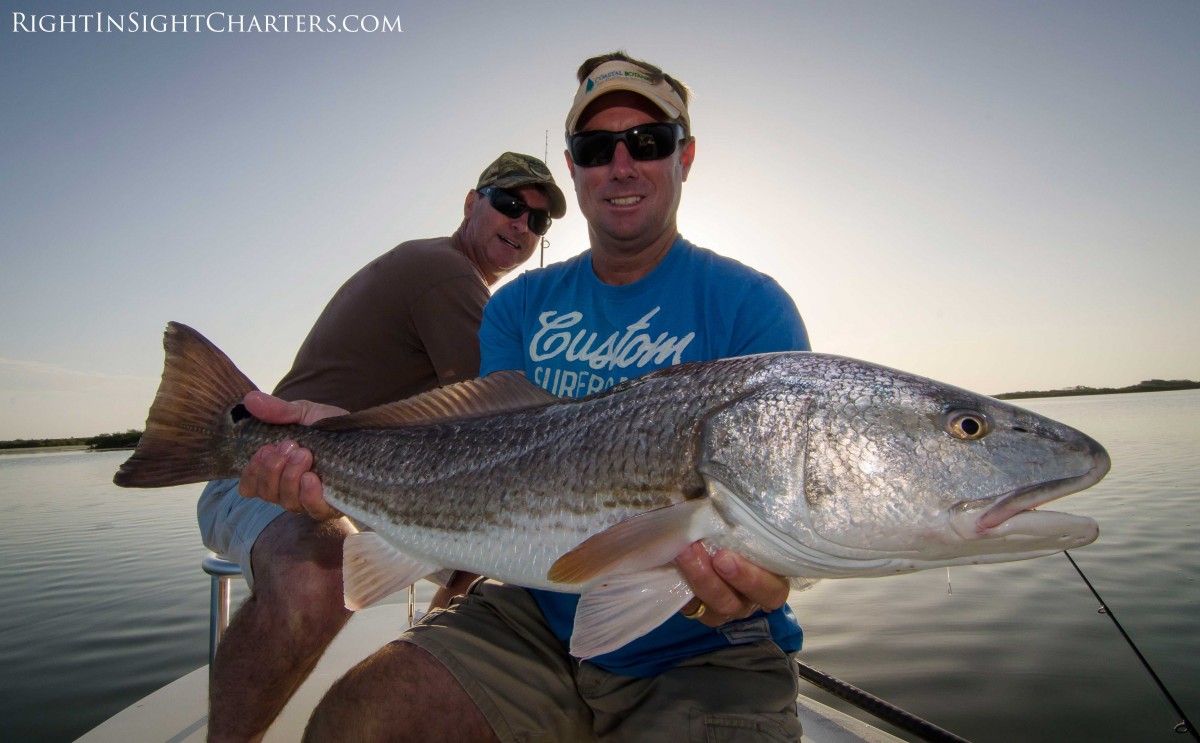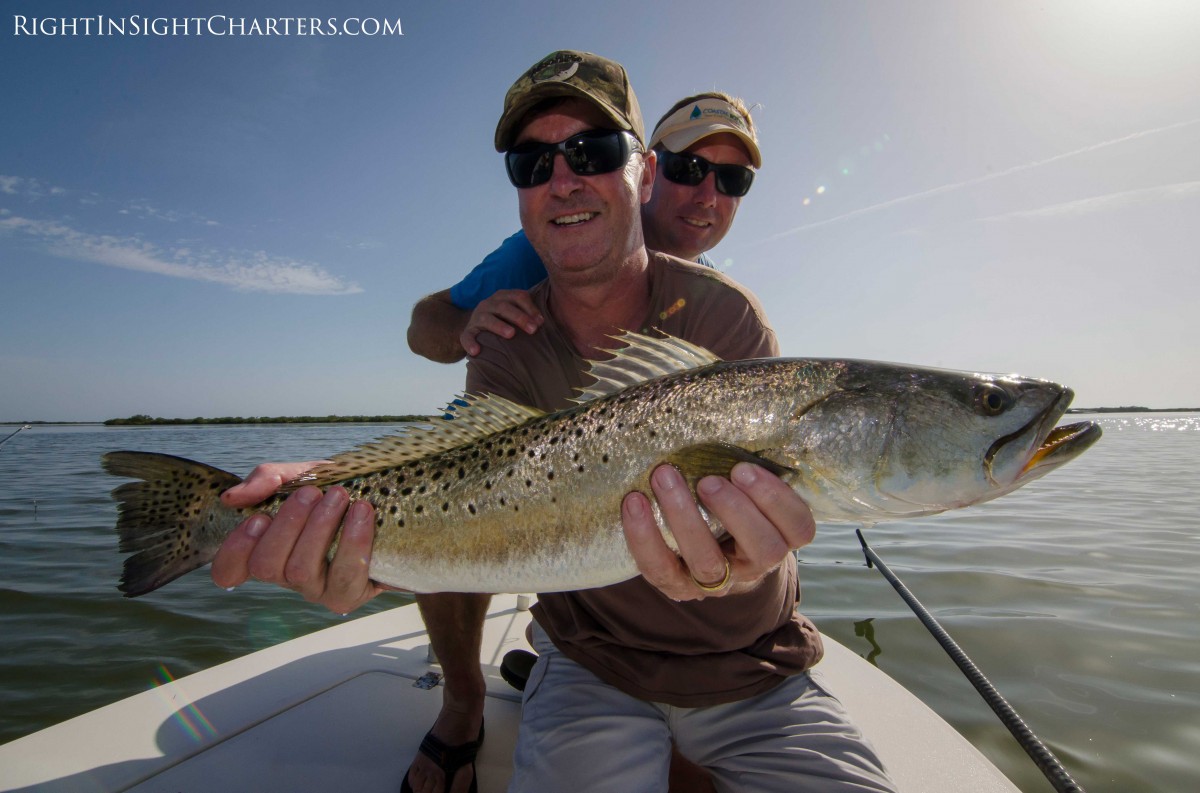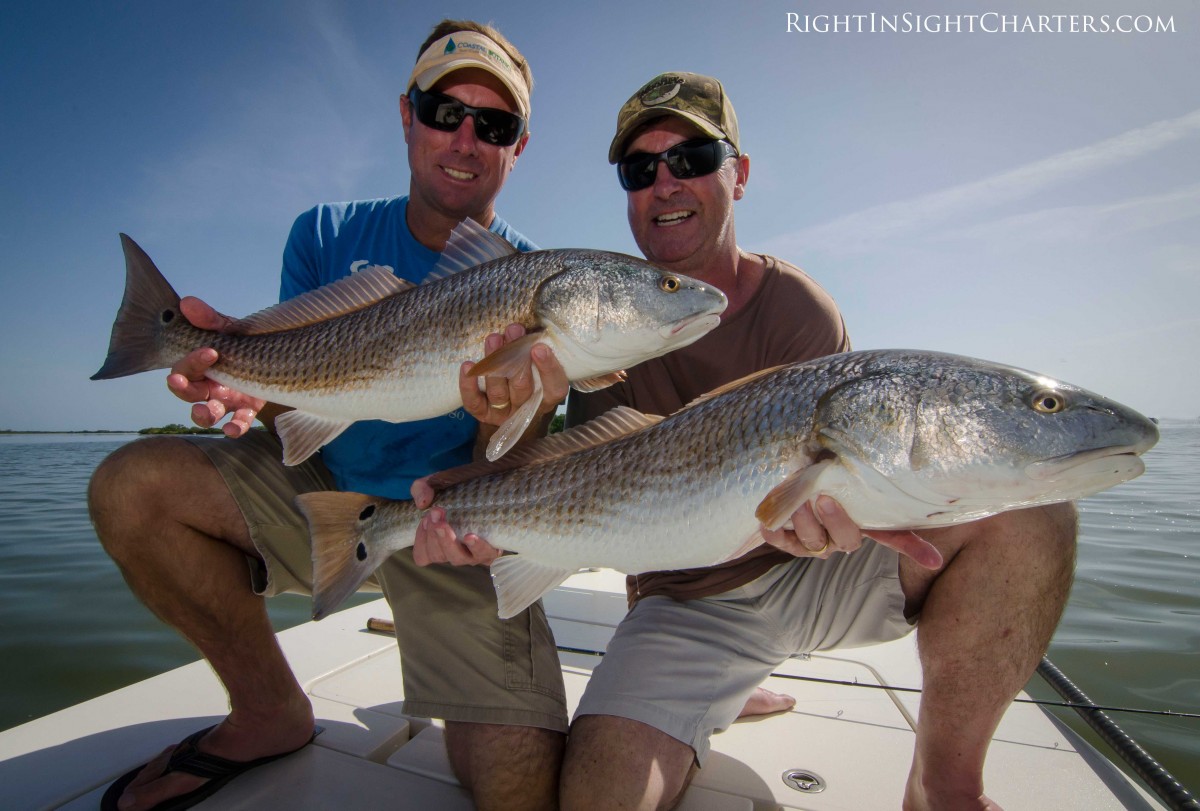 Dj and his two girls came out to experience Mosquito Lagoon not only for the great fishing but for the wildlife and scenery as well. These types of trips are really fun since its not just about the fishing but making sure the kids on board have a good time and stay entertained.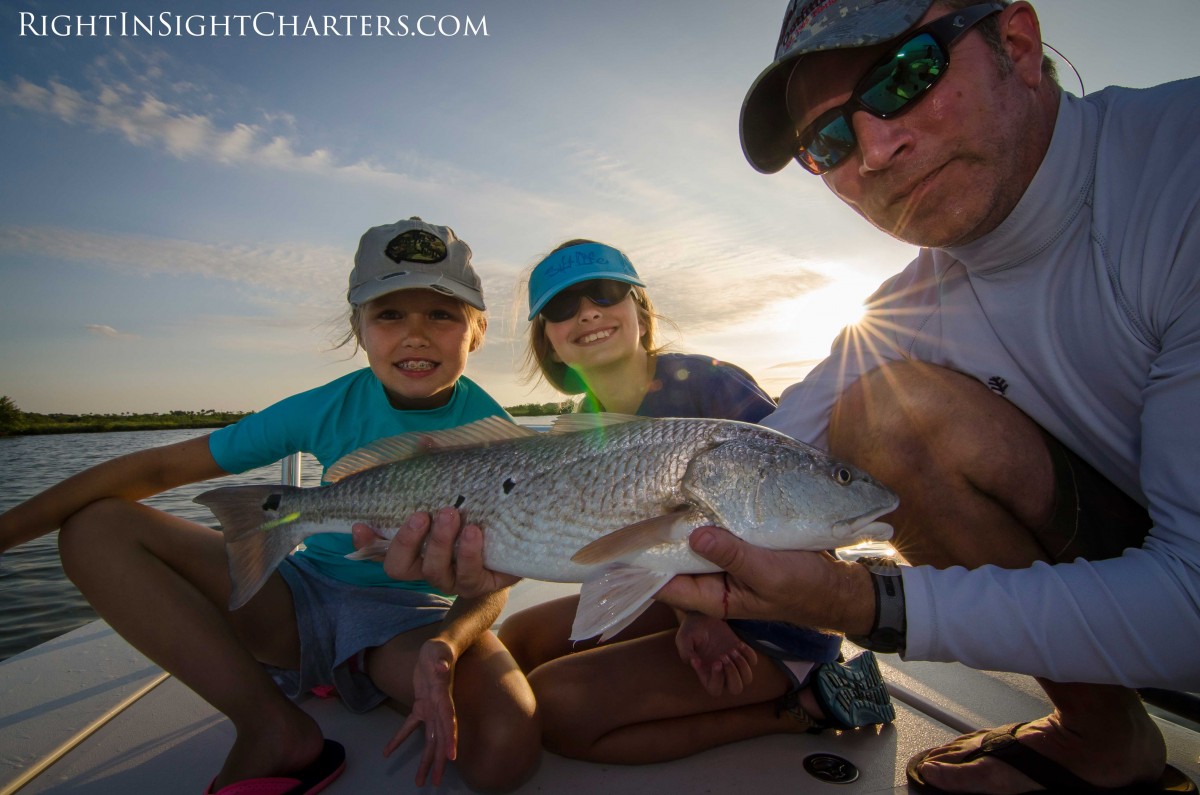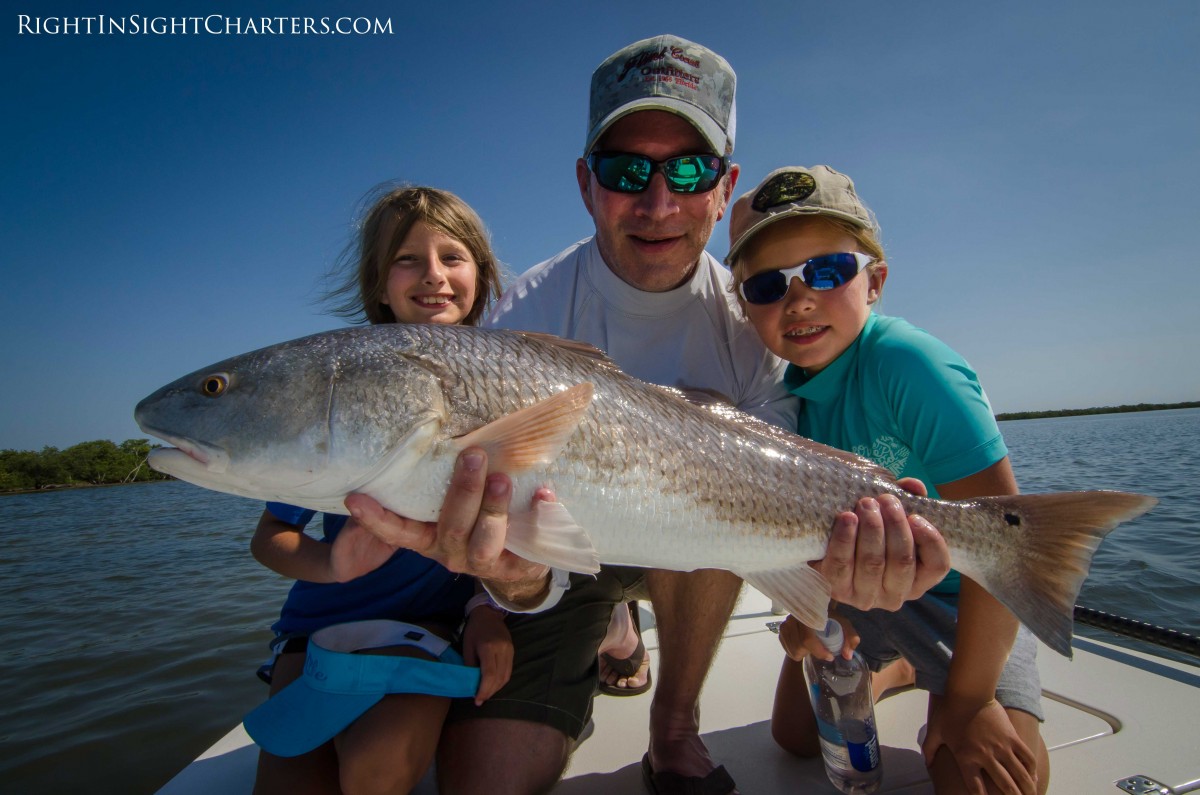 Had a great time fishing with these old salts and put Tom who is seen here on the left on his largest redfish he as ever caught and says a lot since is 70yrs young and has been fishing all his life all over the world. Good stories from these and can't wait to fish with hem again.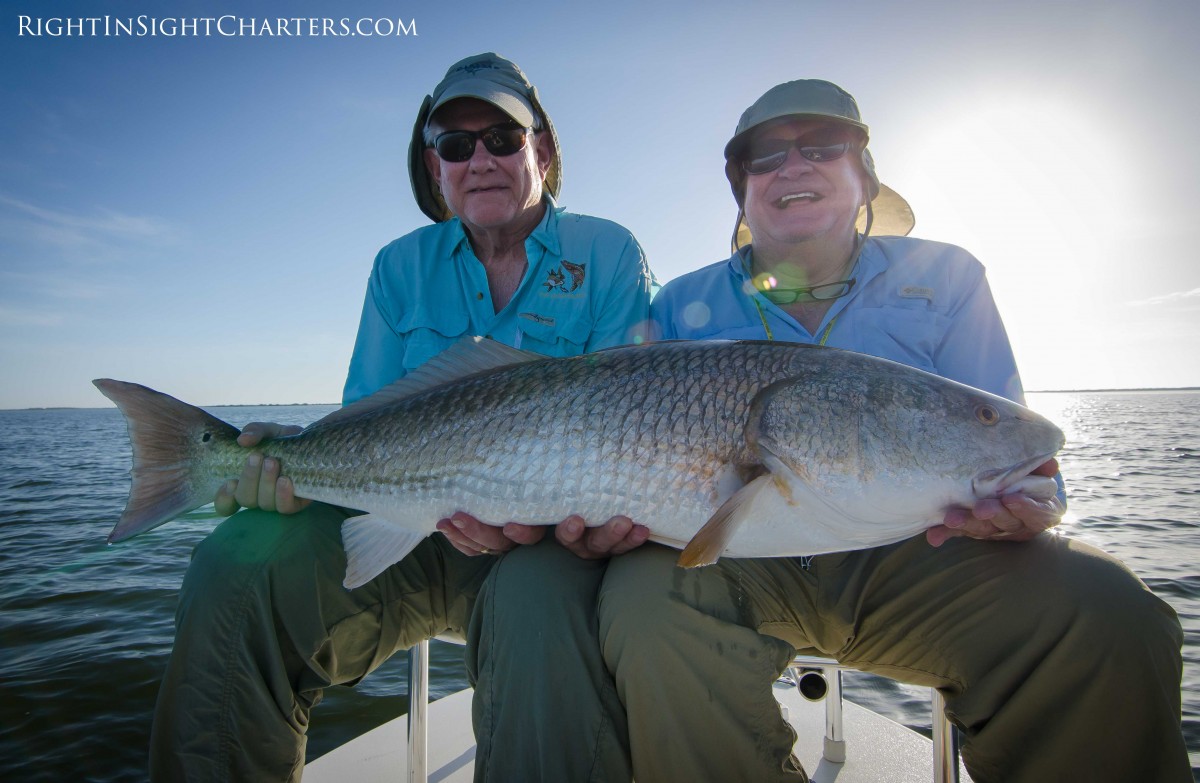 Got to spend a morning on the water with my kids Hayden and Kailey and my little sister in law Mary that was in town from SC over their summer break. Lots of action was had….almost to much for me between baiting rods, re-rigging, taking pictures, and releasing fish it was chaos for about an hr. with non stop action. After exercising the fish it was boat riding and island time.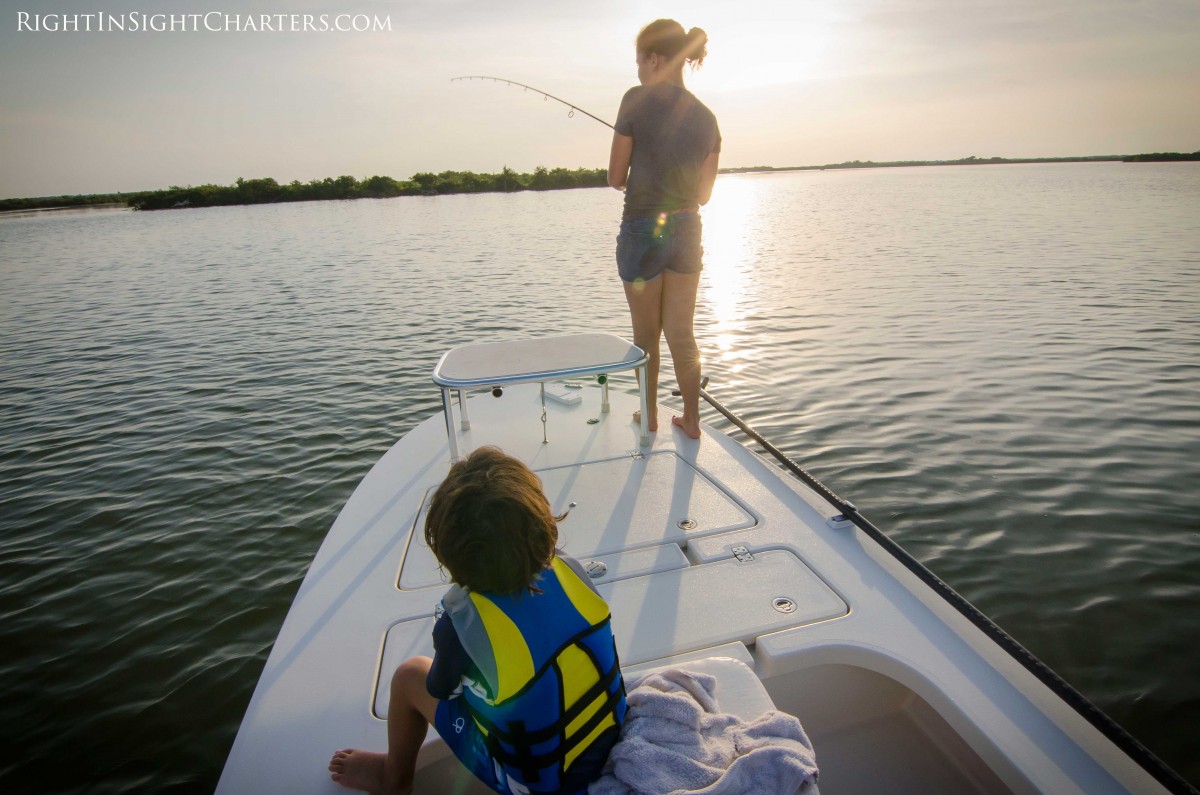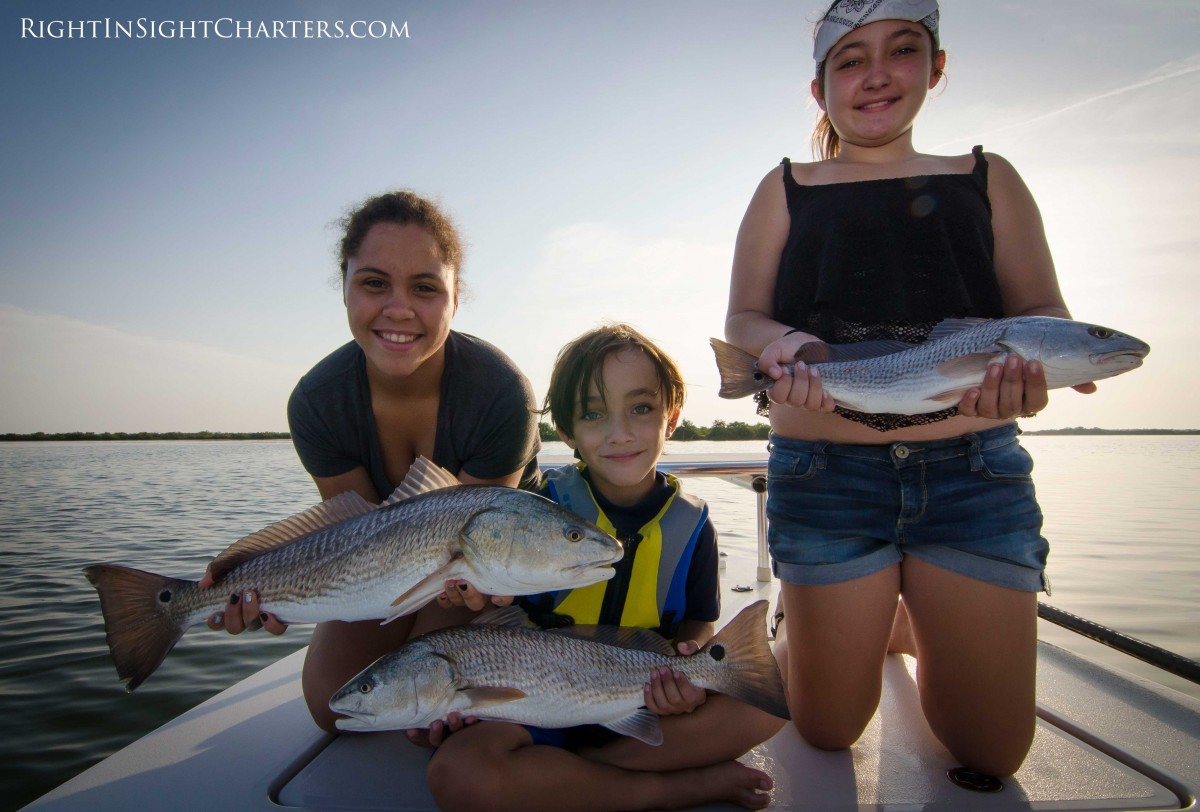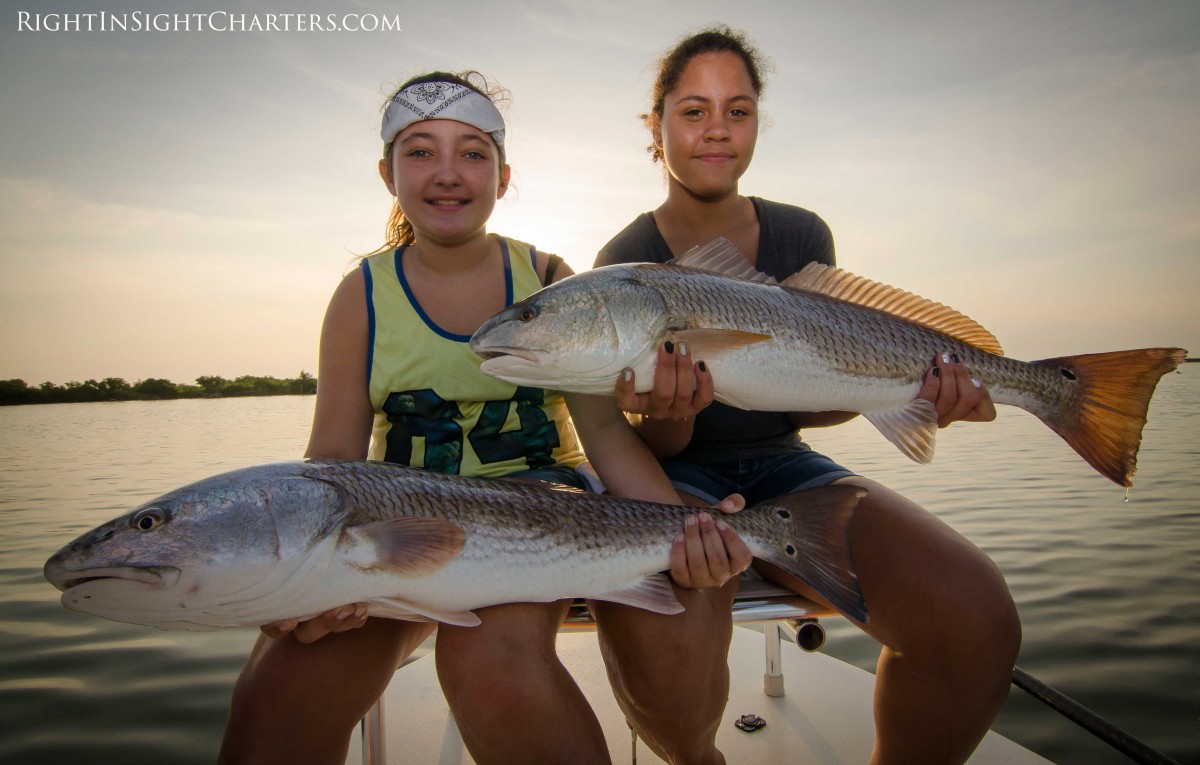 Daniel is a young angler that just moved to Florida and has fished the lagoons multiple times with friends and had been struggling to catch redfish of any size and consistently, so he contacted me to fish to give him some insight on our fishery and to learn a few techniques. He walked away with a little of everything on our short morning trip learning a bit and landing and handful of redfish that all topped his biggest to date.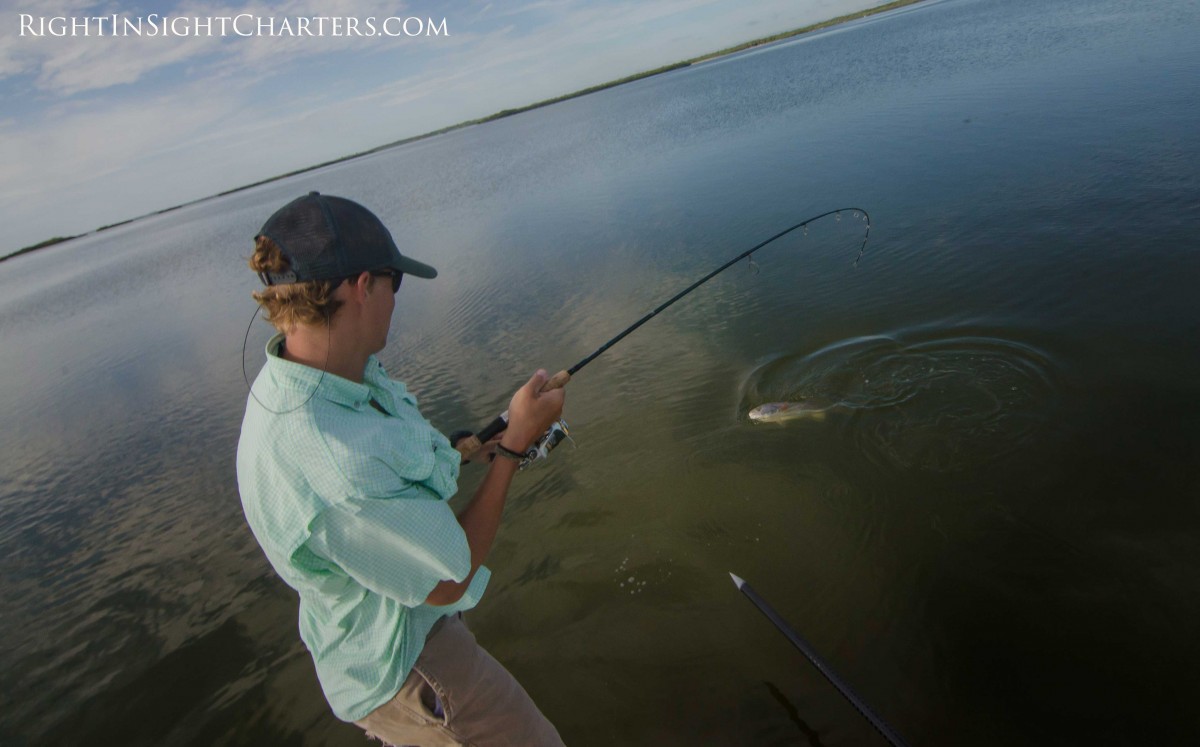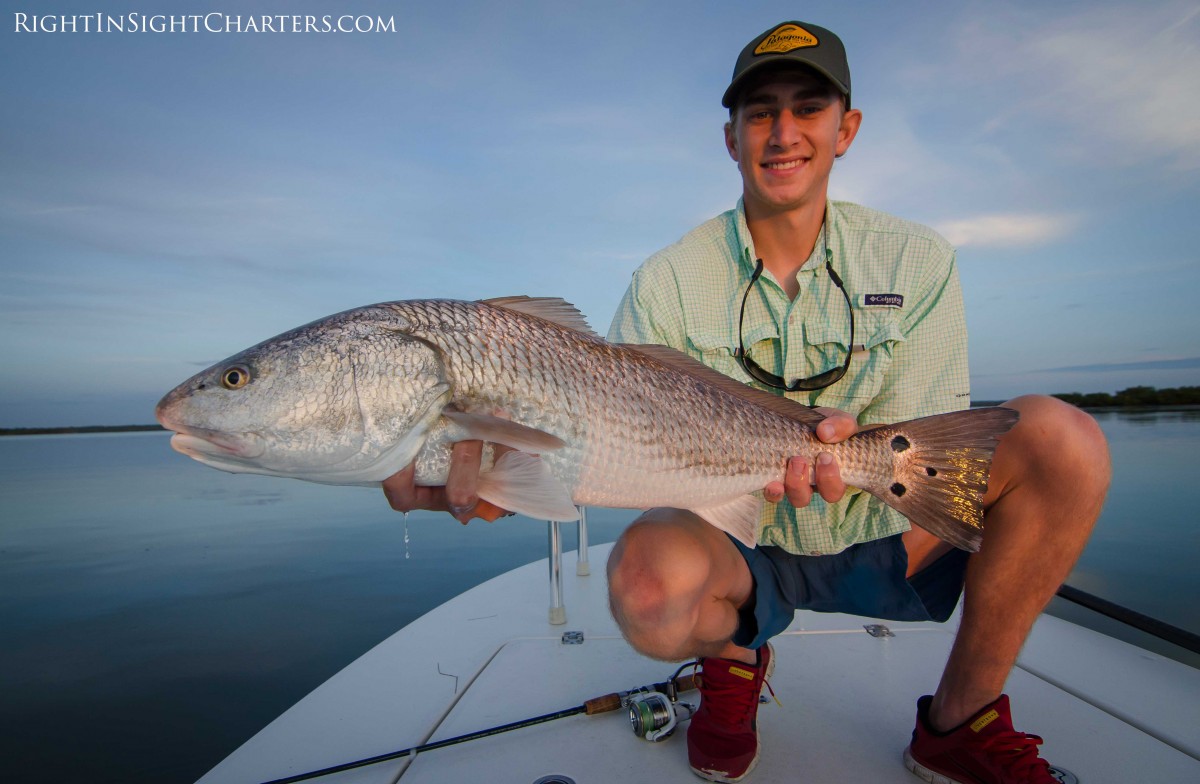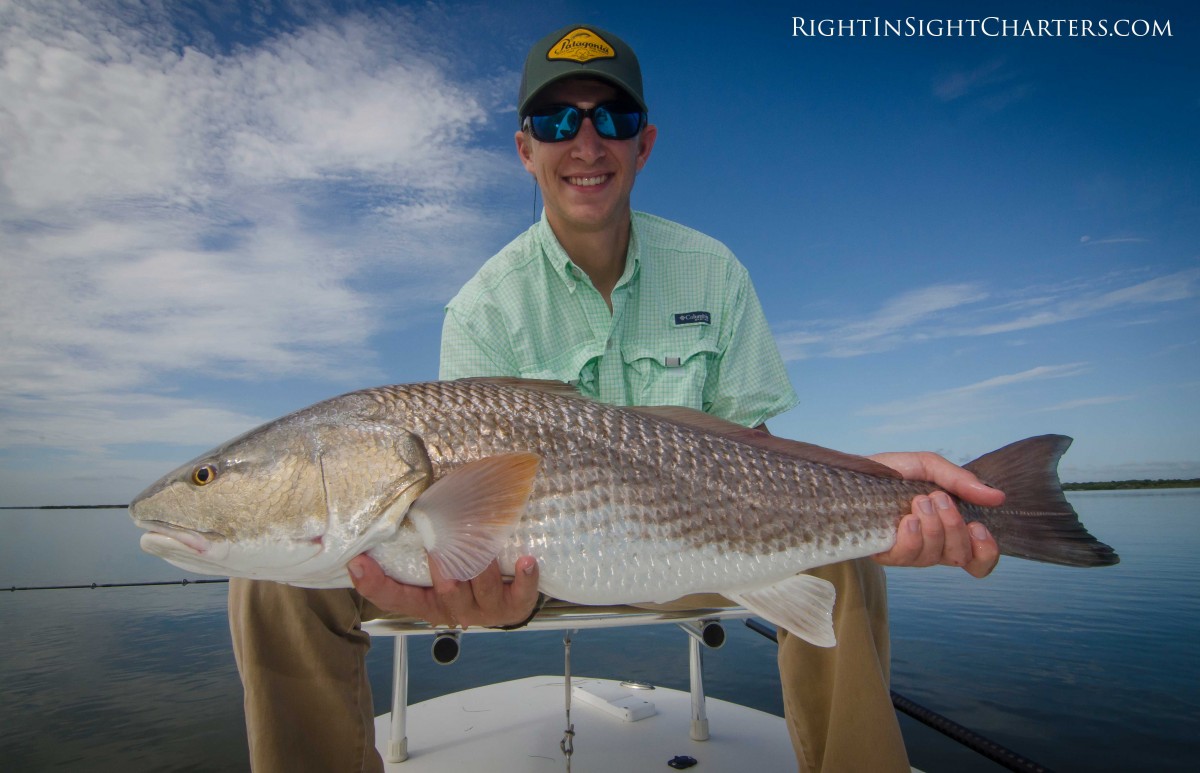 These are only some of the trips from April-July and just can't post them all. Its been a great Summer but I'm ready for the season changes. Plenty of dates are available for the upcoming Fall and Winter seasons so give me a call or contact me by email to book your trip.
Capt. Justin Price
Right In Sight Charters
Fly Fishing & Light Tackle
Mosquito Lagoon-Indian River Lagoon-New Smyrna Beach
Banana River-No Motor Zone
Cell#-386-566-4687
Facebook-RightInSightCharters or CaptJustin Price
Instagram- @CaptJustin _Price