Bairs Lodge In South Andros
Hosted Trip to Bairs Lodge, South Andros Island Bahamas
Well I'm organizing another hosted trip since the one this past June to the Abaco Lodge went so well. As everyone knows the Abaco Islands and Grand Bahama Islands were ravaged by Hurricane Dorian. Plans were originally to go back to the Abaco Lodge this spring but with the recent events I've decided to make plans to go to Bairs Lodge which is also ran through Nervous Waters.
The dates that are available are Mar 11th-16th, and May 26th-June 1st. These dates will not last long since the Abaco Lodge is closed until further notice. This is an all inclusive Lodge which includes your ride to and from the airport, meals, guided trips, etc. You would just be responsible for dealing with your flights to and from the lodge. Here is a list of options for days and rates.
The accommodations are well thought out to keep your mind at ease. As the sun rises the staff are already hard at working prepping for breakfast and making lunches for all the anglers and guides for the day. Shortly after breakfast you are stepping on a skiff and off for the days adventure. The night before the guides are paired with the anglers so you know who you will be fishing with for the day.
After returning from a great days fishing you are greeted by staff with ice cold towels and appetizers. Once you have relaxed a little from catching all those bonefish and having cocktails you can slide off to your room in preparation for an amazing dinner. You will gain weight on this trip from all the fine cuisine. Dinner is followed by a nice evening socializing around a fire telling lies about the days trip. Here some images below from the recent Abaco trip.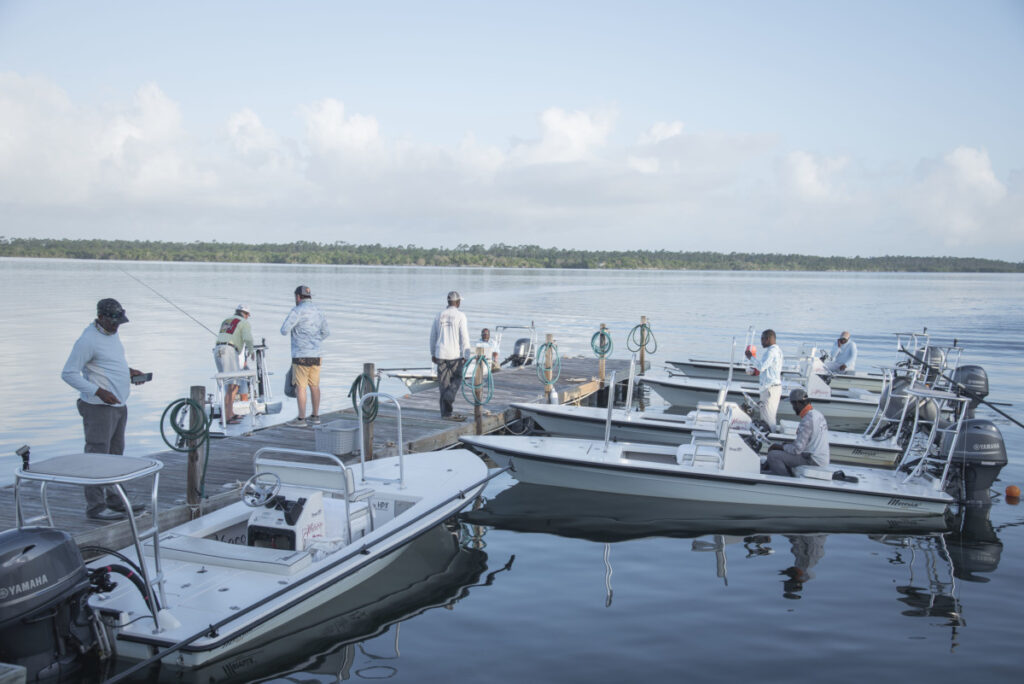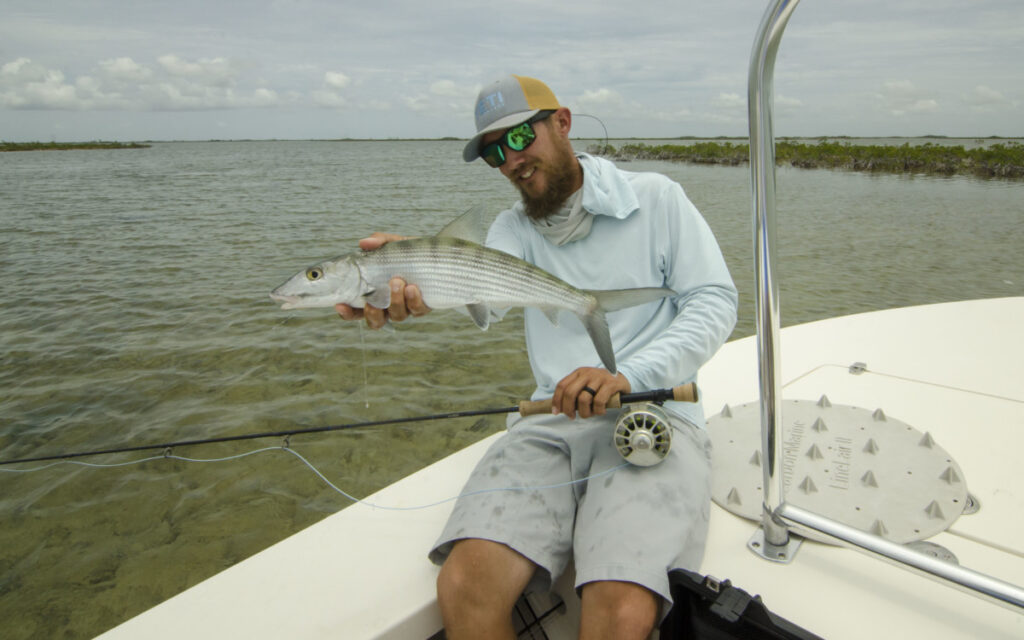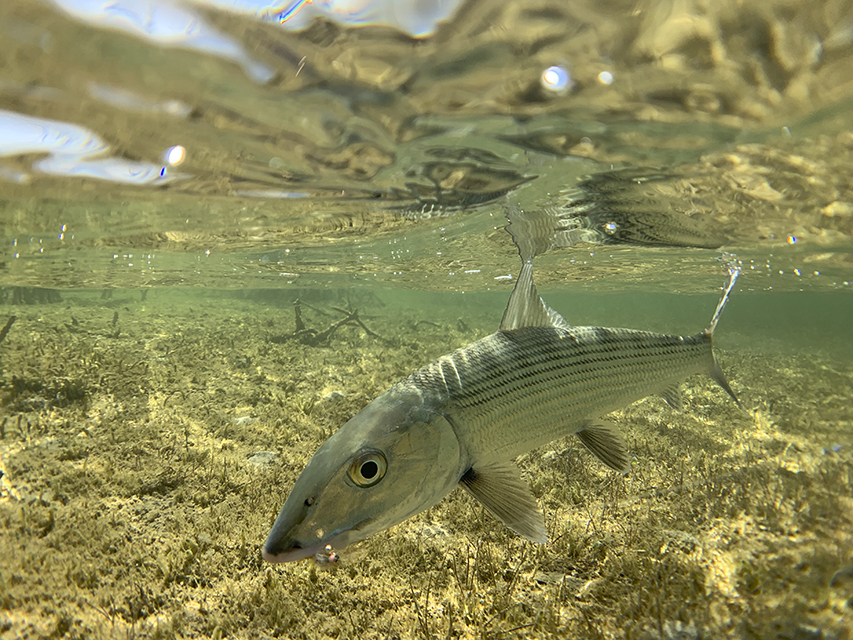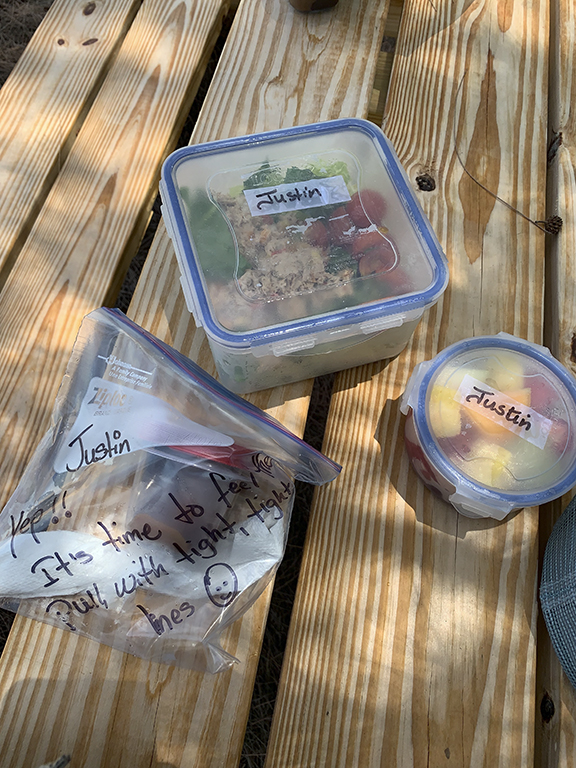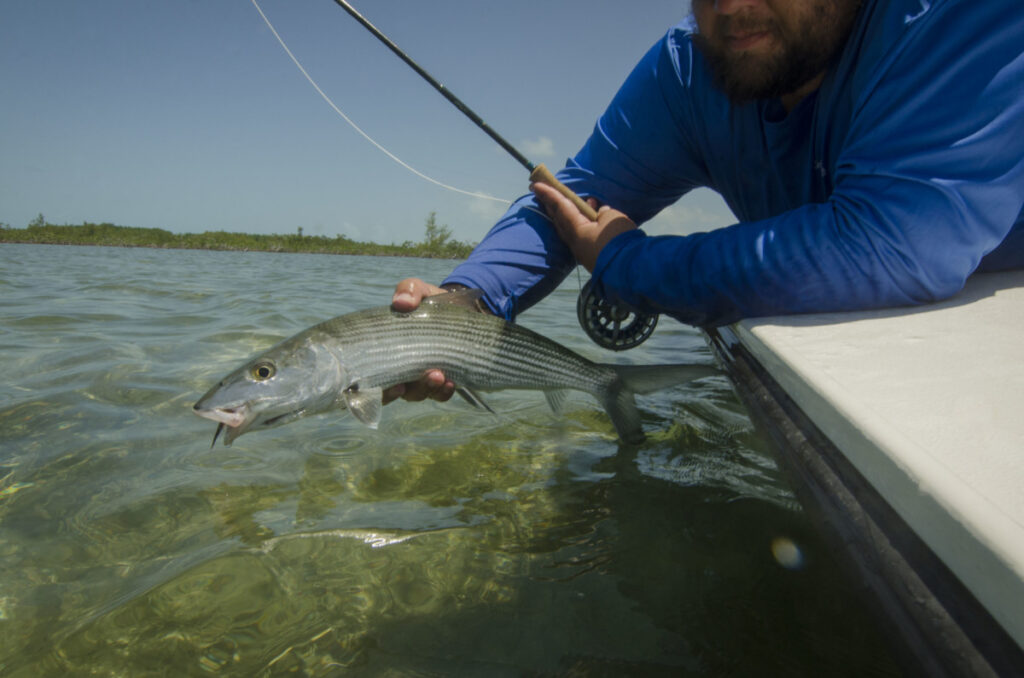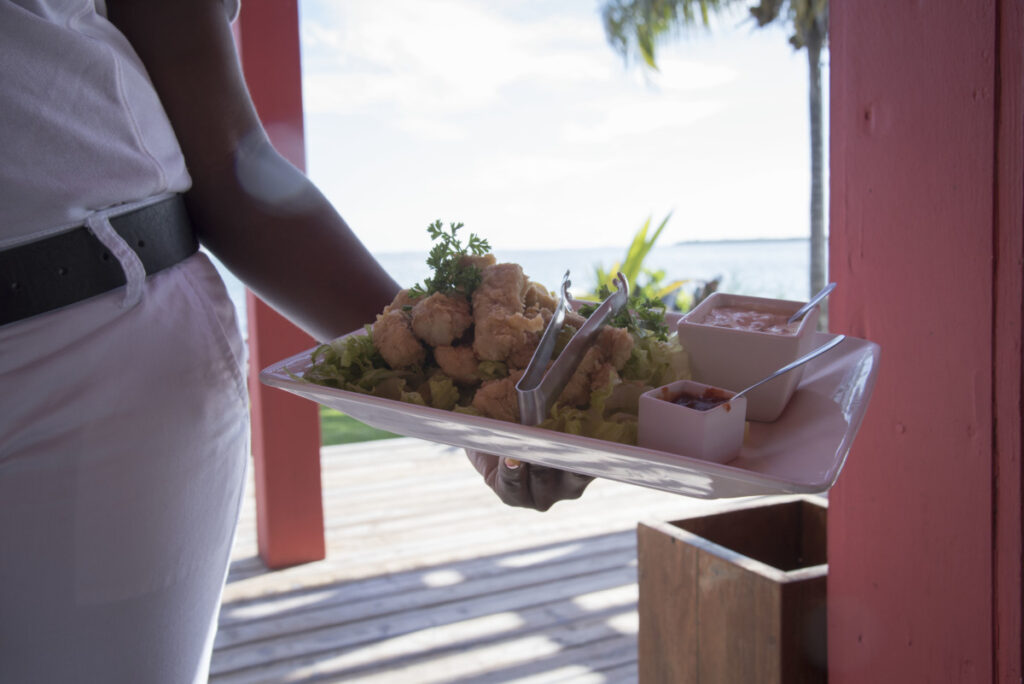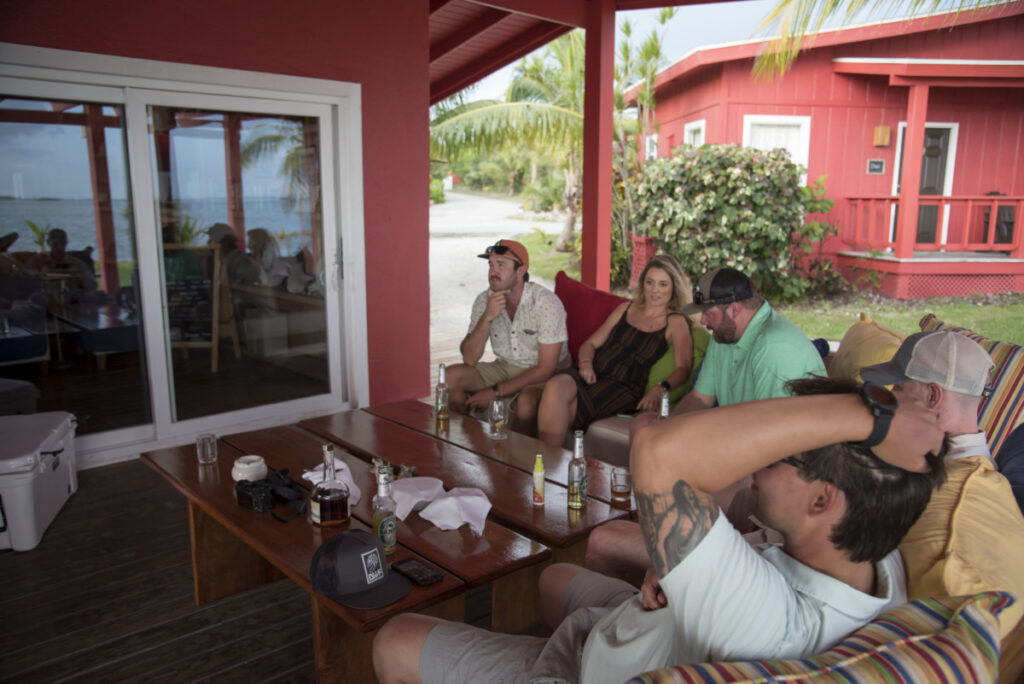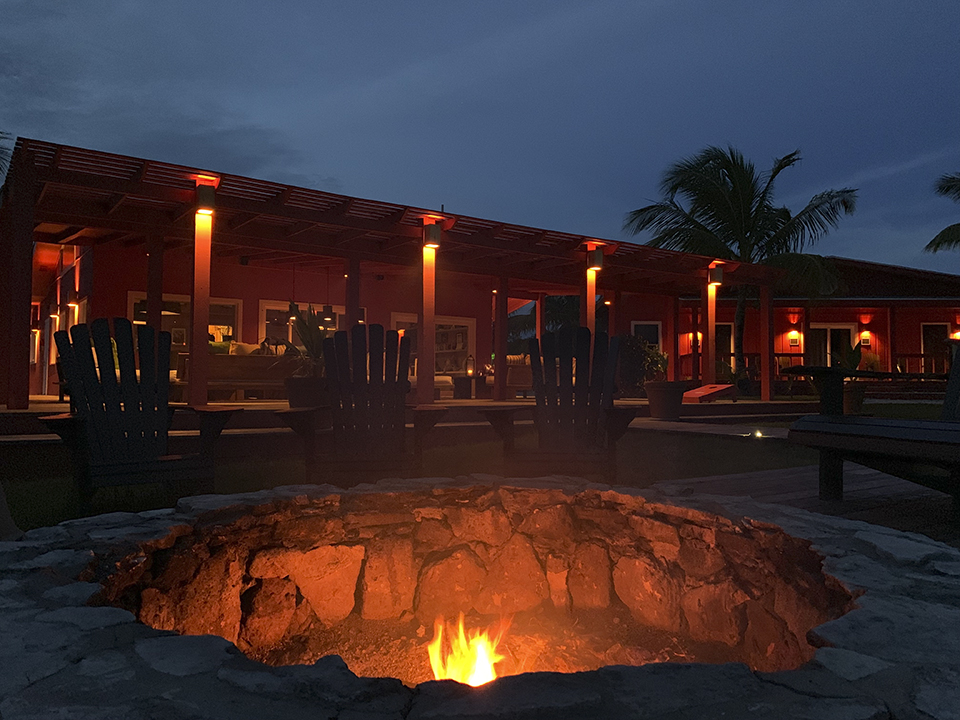 Bairs Lodge is located on the south eastern side of Andros Island. In a short run you can be on the Western side of Andros Island fishing endless miles of flats. The bonefish in this part of the Bahamas are much larger and average 4-6lbs and see little pressure since most lodges are to far away to make the run to the west side. You can expect to target these fish from both the boat and on foot. Expect to see barracuda, tarpon, and permit.
As for me hosting these trips I am here to help with the logistics and preparation. Once we are there I will help you with all your rigging, casting practice if needed, fly tying, leader building, etc. On these trips I try to bounce around from boat to boat each day to make sure I fish with everyone. This allows me to take a different approach with guiding and work a little closer with my clients. Although I will fish a little each day its mainly for you guys and for me to document the experience through my camera.
If you are interested and have any questions at all please email me or give me a call. This is time sensitive do to the other lodge being shutdown so please let me know ASAP.
Cheers,
Justin Price
RightInSightCharters.com
Email- [email protected]
Cell#-386-566-4687