RIGHT INSIGHT CHARTERS. A NEW SMYRNA BEACH & THE MOSQUITO LAGOON GUIDE
Tackle Guide Service. Our fishing areas are located near Daytona Beach, New Smyrna Beach, Orlando, Cocoa Beach, Brevard County, and most of Central Florida. The Indian River Lagoon is a grouping of three lagoons: Mosquito Lagoon, Banana River, and the Indian River is one of the biggest estuaries on the Eastern Seaboard and located on Florida's space coast and are considered world-class fishing destinations for fly fishing and light tackle fishing trips and it has well-known tourist attractions in the area. These scenic places offer the perfect backdrop for a great day fishing with Capt. Justin Price. Our time on the water will leave indelible experiences for experts and novice fishermen alike. While fishing Mosquito Lagoon and the Indian River Lagoon, we will be targeting redfish, speckled trout, snook, seasonal tarpon, and other migratory species found in these vast and still wild areas.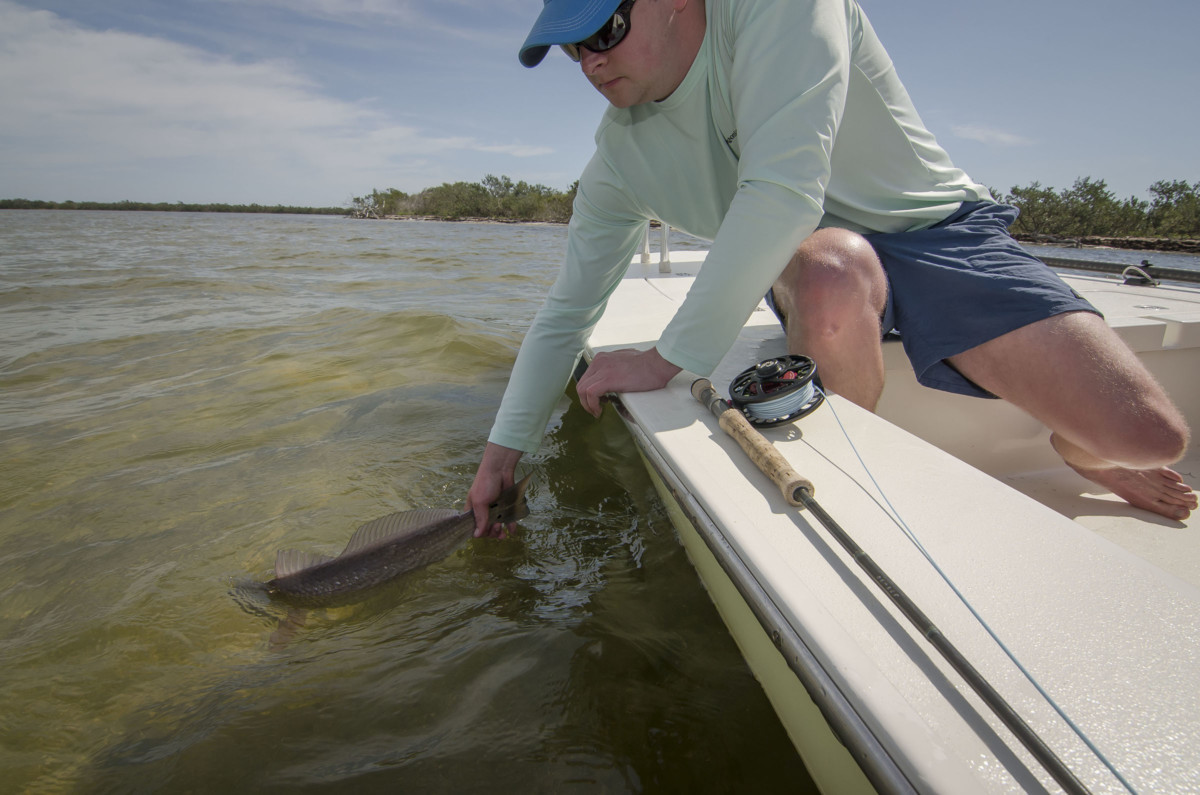 EXPERIENCE NEW SMYRNA BEACH & THE MOSQUITO LAGOON
New Smyrna Beach is a small beach town that is one of a kind with deep historical roots that date back as early as the 1700's. The beach along New Smyrna Beach stretches 13miles with beautiful white sand and beach access to allow you to drive and park for the day. This town has grown tremendously in popularity and once you experience it you will understand why from great hotels and bed & breakfast accommodations to the shops, art, museums, unique restaurants and bars, beaches, excellent fishing…so there is something for everyone. The southern fringe of New Smyrna Beach borders with the Canaveral National Seashore which is the northern portion of the Mosquito Lagoon. The Mosquito Lagoon has a very unique landscape that is unspoiled and is one of the largest estuaries on the East Coast of the United States which lies inside the boundaries of the Canaveral National Seashore and Merrit Island Wildlife Refuge. People come from all over to experience this magical place and not only for the great fishing but the abundance of wildlife that call this place home year round which can be seen daily from dolphins, manatees, bobcats, wild hogs, bald eagles, and over 300 different species of birds seasonally.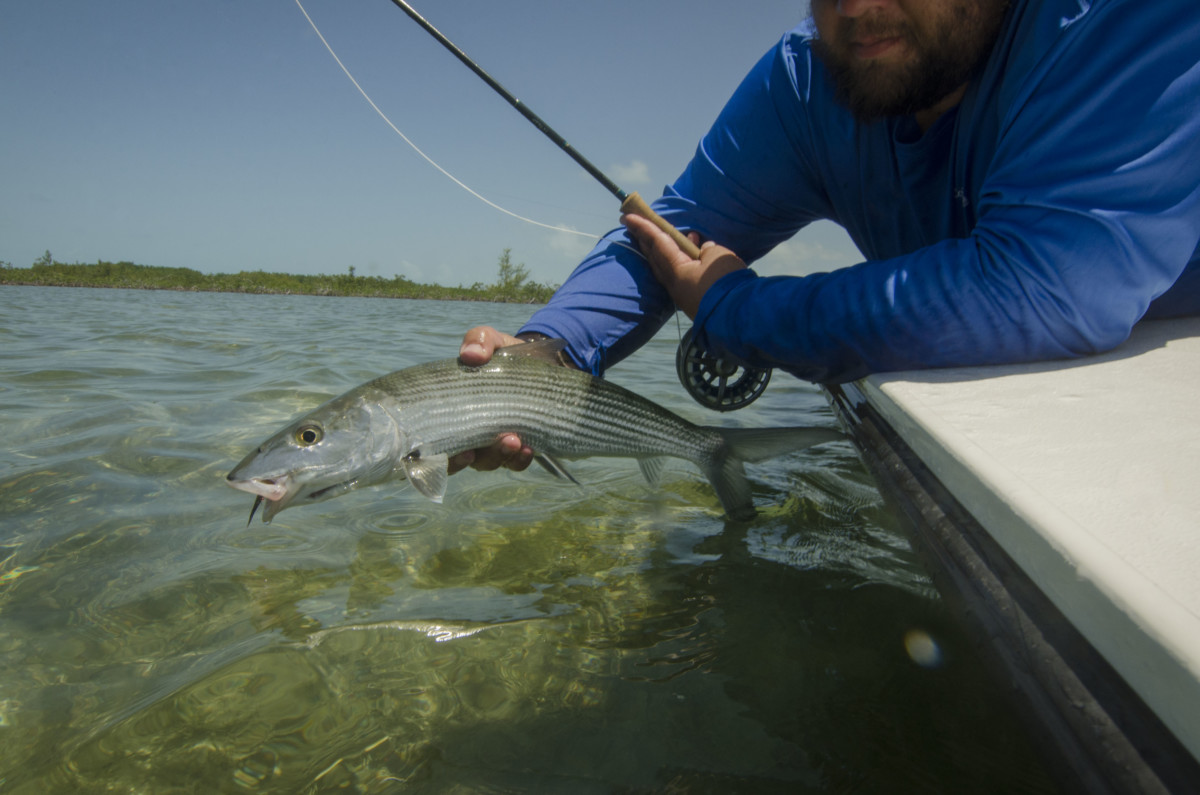 RIGHT IN SIGHT CHARTERS
Is a child and family friendly business, we encourage you to bring your kids and expose them to the wonders of nature and the sport of fishing. Fishing the shallow waters of the Lagoon can be challenging, but extremely rewarding. When kids are brought to on these excursions, we offer mixed bag fishing in the tidal flow areas of Ponce Inlet, New Smyrna Beach, and Edgewater, these areas provide a greater chance of catching fish as there is abundance of species including, lady-fish, bluefish, jack crevalle, trout, redfish, and black drum. We are located a short drive from many Orlando attractions and the Orlando International Airport and only 30mins from the Daytona International Airport.
WHAT TO EXPECT WHEN FISHING THE MOSQUITO LAGOON & INDIAN RIVER LAGOON
No need to purchase a fishing license as yours is covered for you. All fishing supplies are included as well such as ice, waters, rods & reels, fly rods & reels, tackle, and flies tied by your captain and equipment provided by his sponsors: Nautilus Reels, Rio Products, Scott Fly Rods, Patagonia, Enrico Puglisi Flies, East Cape Skiffs, and DOA Lures. The boat is equipped with cooler and ice is available for food and drinks.  All Photography (by your Captain) of your day trip and catches will be emailed to you within a day of the trip.  Hunting and catching fish is just a bonus to your experience and adventure while fishing in the wildlife refuge and on the waters of New Smyrna Beach.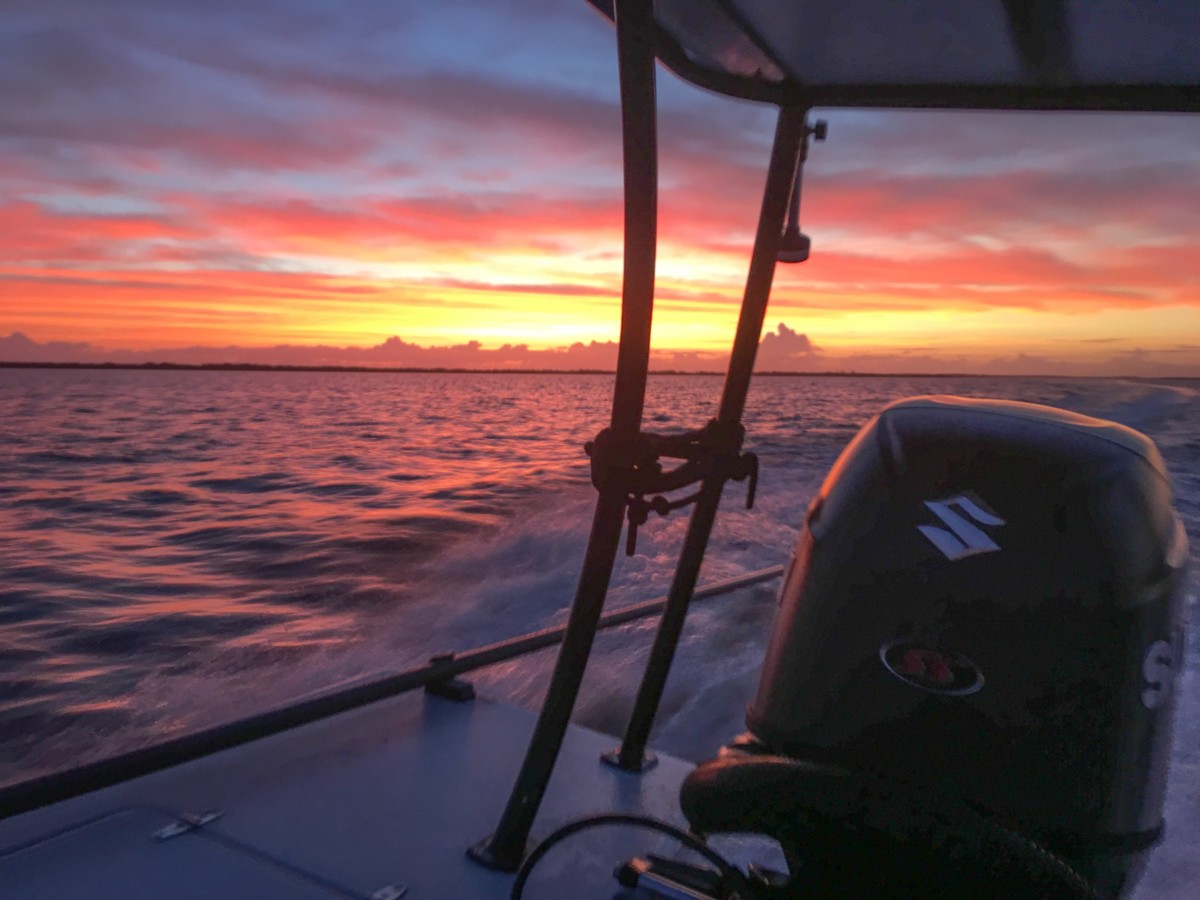 NIGHT TIME FLY FISHING & LIGHT TACKLE CHARTERS
ARE AVAILABLE!
Fishing at night around the bridges and docks of New Smyrna Beach, Ponce Inlet, and Edgewater can be a blast. You never know what's swimming through the dock lights or what is lurking in the shadows waiting to ambush their prey. Year-round targets are redfish, seatrout, snook, sheepshead, black drum, mangrove snappers, lockdown fish, and tripletail. Seasonal species include tarpon, jack crevalle, bluefish, and ladyfish.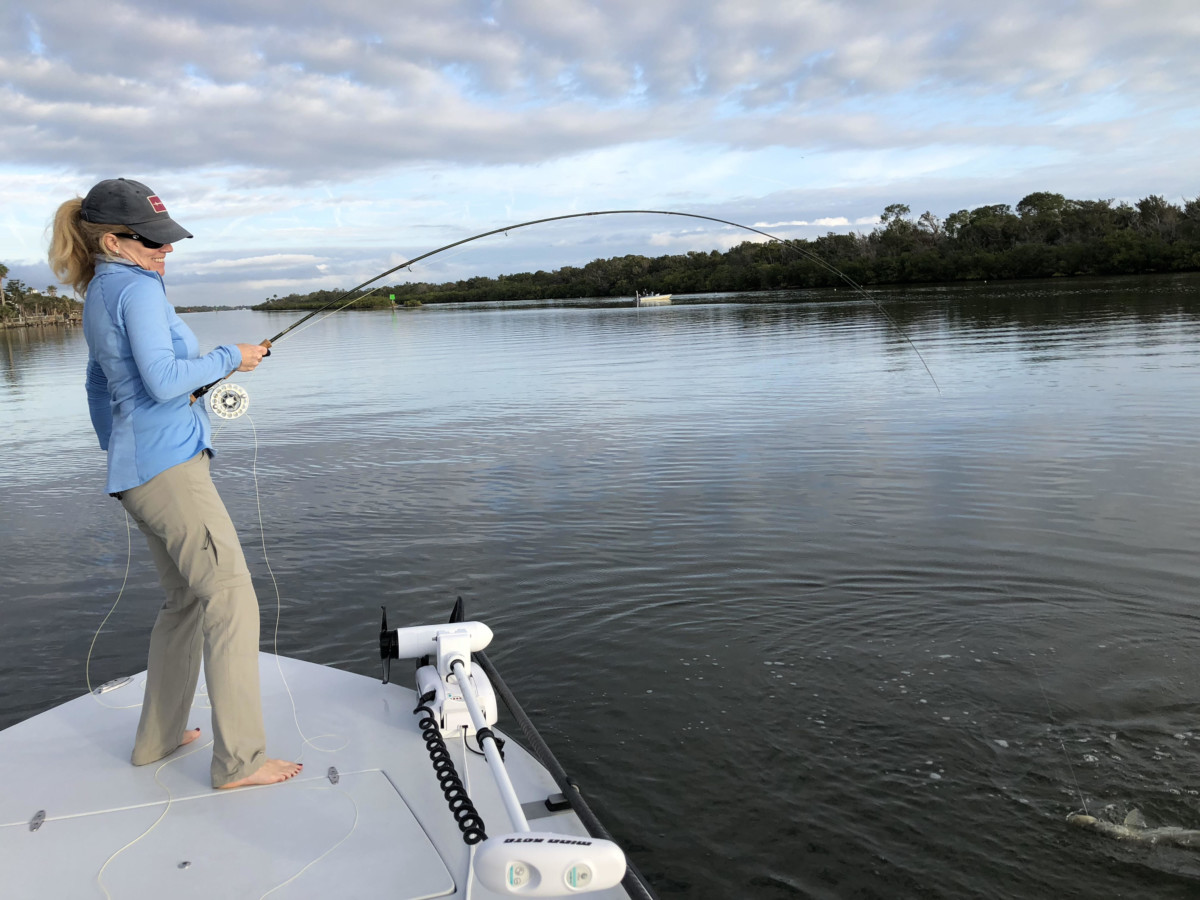 HIRING A GUIDE
When hiring a fishing guide for the Mosquito Lagoon, Indian River Lagoon, Banana River make sure to ask your guide if he has a Special Use Permit to guide in the Canaveral National Seashore & Merrit Island Wildlife Refuge. Hiring a guide can be overwhelming but shouldn't be. Make sure to find a guide with a good personality and the best way to tell is a phone conversation. There is a number of great guides in our area and I'm fortunate to work really close with most of them and consider quite a few close friends. As for pricing, we are all for the most part relatively the same and you get what you pay for… from a nice boat to fish on, top of the line fly fishing and light tackle equipment, licensing and permits, knowledge, and an experience to remember. Also when booking a fly fishing guide make sure to ask questions! Many Guides advertise that they cater to fly anglers but do not fly fish themselves which can be a problem when trying to teach anglers how to cast or teaching them how to present a fly to a fish or even put you in the best position.
Polarized sunglasses are a must for sight fishing, proper clothing to accommodate the current weather depending on the season, a light raincoat for the summer months, sunscreen UPF 50, non-marking white sole shoes, snacks, and things you would like to drink. Try to bring only what you need for your trip so we have plenty of room for fishing and keeping the boat light. Bring your own camera if you would like, but as stated above, photos will be provided.