Mosquito Lagoon-New Smyrna Beach Fly Fishing & Light Tackle 2017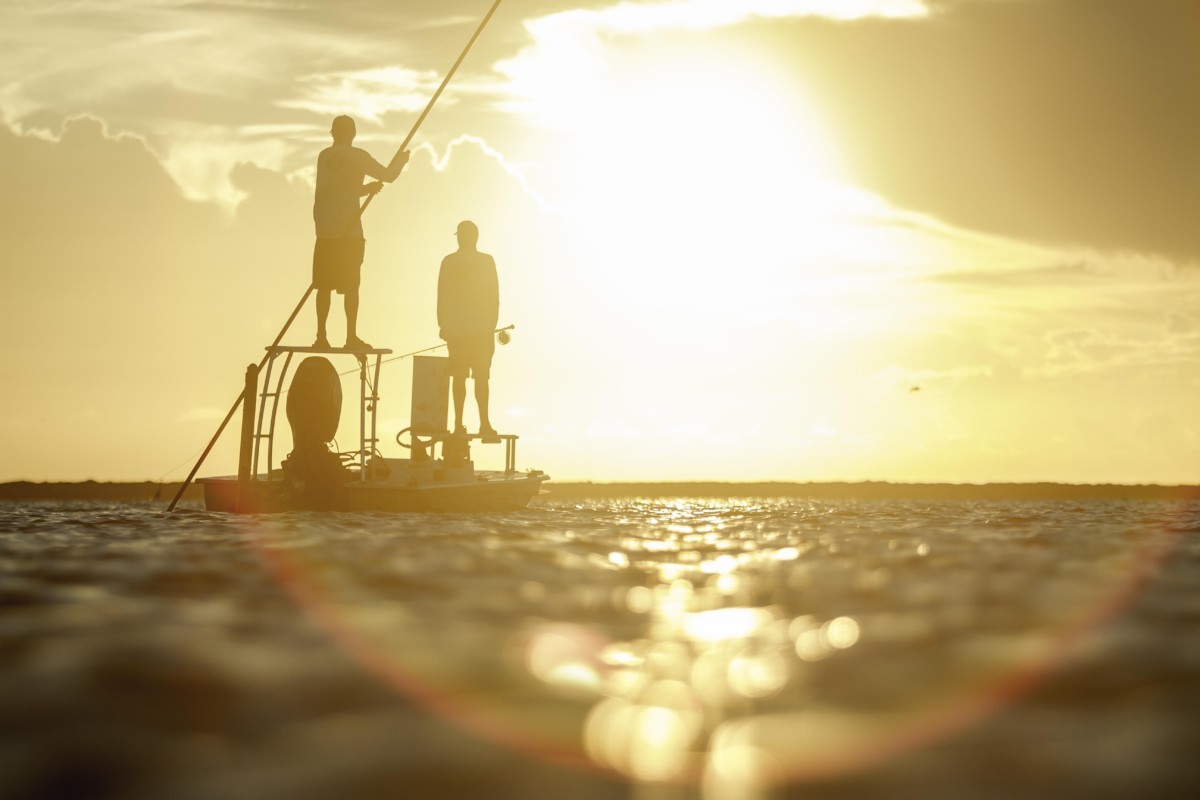 The Fly Fishing and Light Tackle spin fishing in Mosquito Lagoon and New Smyrna Beach has been great this year so far.  It's been awhile since my last blog post and for good reason, great fishing and a steady schedule thanks to most of you! The fishing this Spring was nothing short of excellent with some of the best sight fishing for sea trout that I've seen in along time and not to mention great sight fishing for both redfish and black drum too. The Summer fishing stayed hot as well with the same species plus small snook and juvenile tarpon.
The water levels stayed low for the most part keeping the fish in predictable zones such as healthy grass bottom, edges with baitfish, sloughs with both both grass and baitfish, and sand holes where the big trout would lay waiting to ambush. The redfish stayed in schools until the water levels came up with either rain or the full moon tides then the redfish would spread out a bit then bunch back up when the water dropped. The water stayed really clean into the early part of the summer which made for some excellent sight fishing both for fly and spin clients.
Spring time the big trout took to sand spots and grass edges in great numbers both pre/post spawn and with the right cast and offering anglers were rewarded. Shrimp patterns were the ticket for the trout in natural colors with a medium to large bead chain. Fly patterns for the redfish consisted of crabs and shrimp also in natural colors with medium to large bead chain and lead in some cases on hooks sizes ranging from a 2 to 6.
Fly patterns for black drum are typically the same year round being shrimp or crabs but they can be selective on size and color depending on water clarity and present food source on the flat at that time. I have a few crab patterns that are my go to for these fish in a few colors that work well with medium lead and bead chain in some cases if they were found super shallow.  The black drum were a little more willing to eat pre/post spawn around the full moon and could be found tailing on the flats or on edges in deep water in big schools.
Summer time the big trout moved out to deeper edges to be close to be close to all the mullet schools and the water clarity changed as the rainy season started which made it tough to sight fish for the trout but stilled managed to get a few. Fly patterns for the trout changed to surface flies for the early morning hours, then to an EP baitfish in natural colors, or shrimp if they were present on the flat. The redfish were also starting to dial in on all the baitfish around from mullet, pinfish, and pigfish that flies had to change too. EP Flies  baitfish that I tie in natural colors is a go to in the summer whether its casting to cruising fish on a flat, shoreline fish, laid up fish, or groups of fish tailing. It just works out to be a diverse pattern when you are not sure what to expect or how the fish are going to act that day.
The black drum stayed around through the summer which is a great sign that they are back in great numbers. A handful of years ago commercial netters whipped out a great number of black drum and have since rebounded. Same flies worked through the summer as did spring from crabs, shrimp, and clousers in a variety of dark colors depending on water clarity and water depth where the drum were found.
Here's some of the great fly catches from this Spring and Summer here in New Smyrna Beach, Mosquito Lagoon, and the Indian River Lagoon.
Brian with nice trout that took his fly from the surface!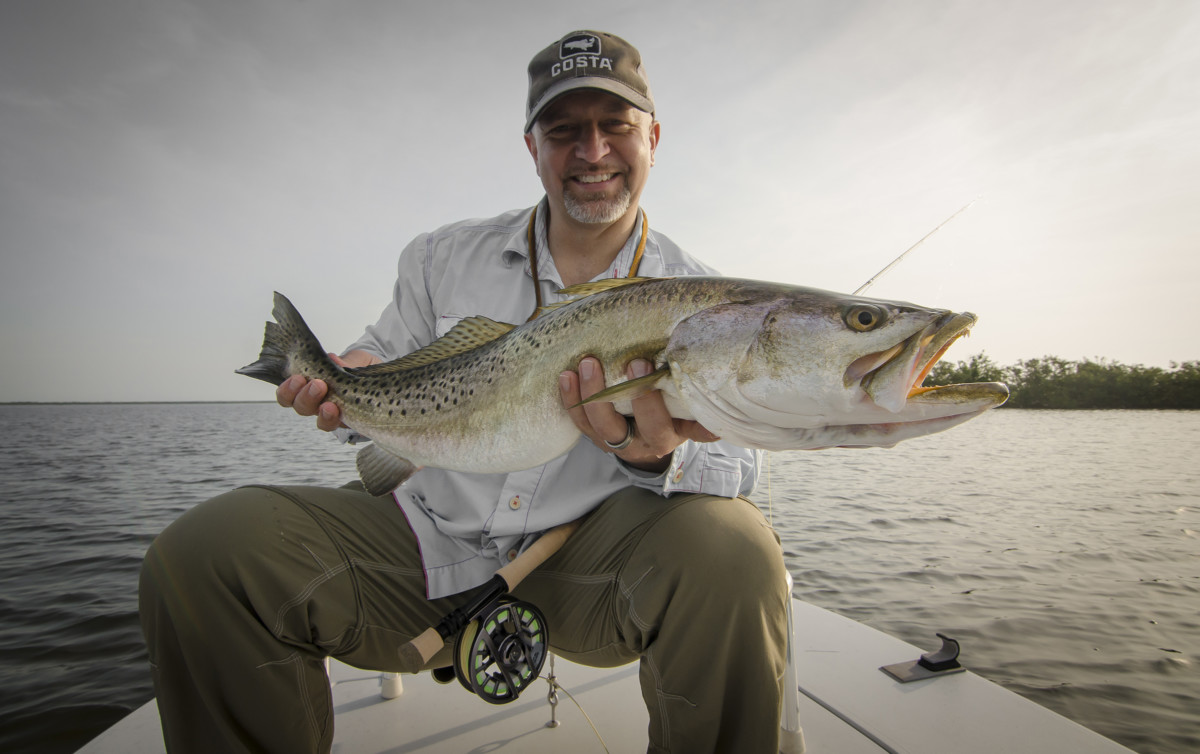 Mark with his first steroid on fly which ate on the surface.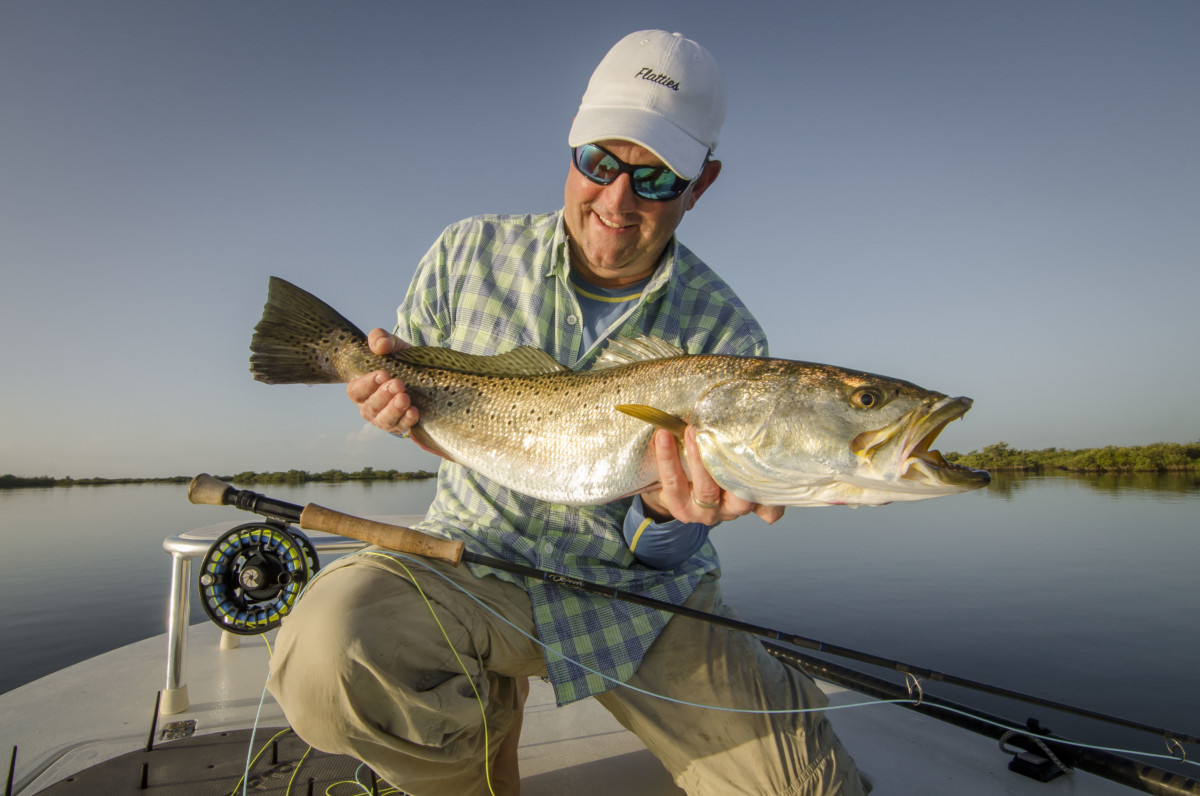 After a few trips and some convincing Jason let me bring a fly rod and after a morning with lots of action on the spin rod we switched and this happened!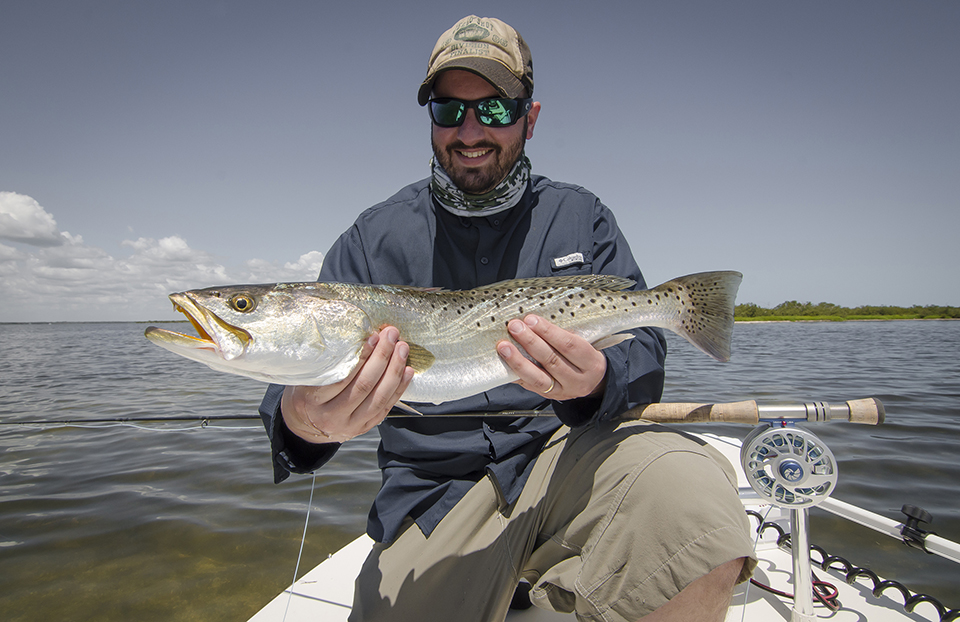 Kenny a fly fishing guide from Hawaii had a great day with numerous trout, black drum, and redfish, heres the biggest trout of the day.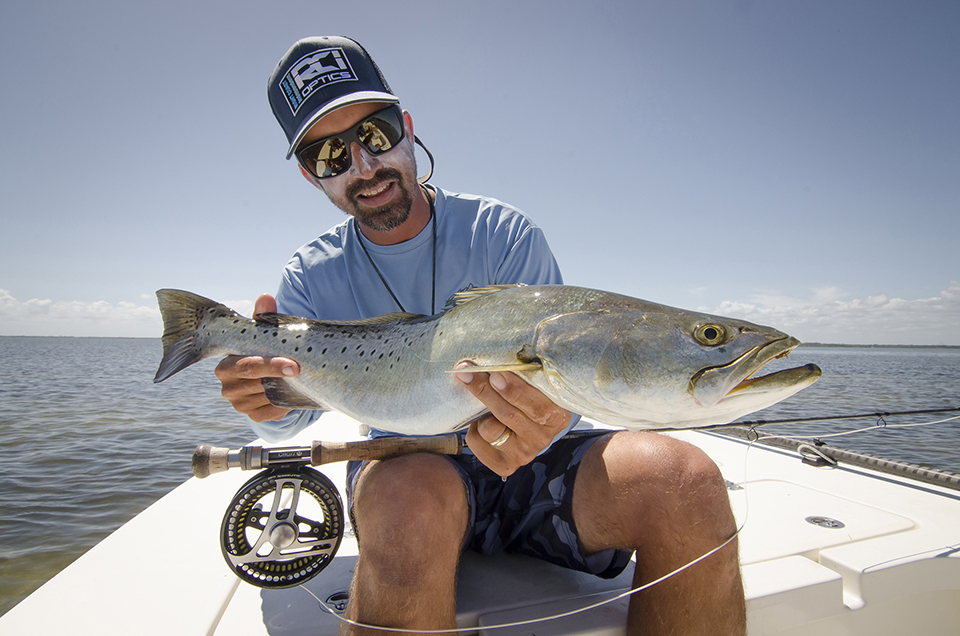 Fun day off with my good friend Casey and some excellent fishing. Casey in the photo here with a nice trout that I caught on the way in just cap off a great day.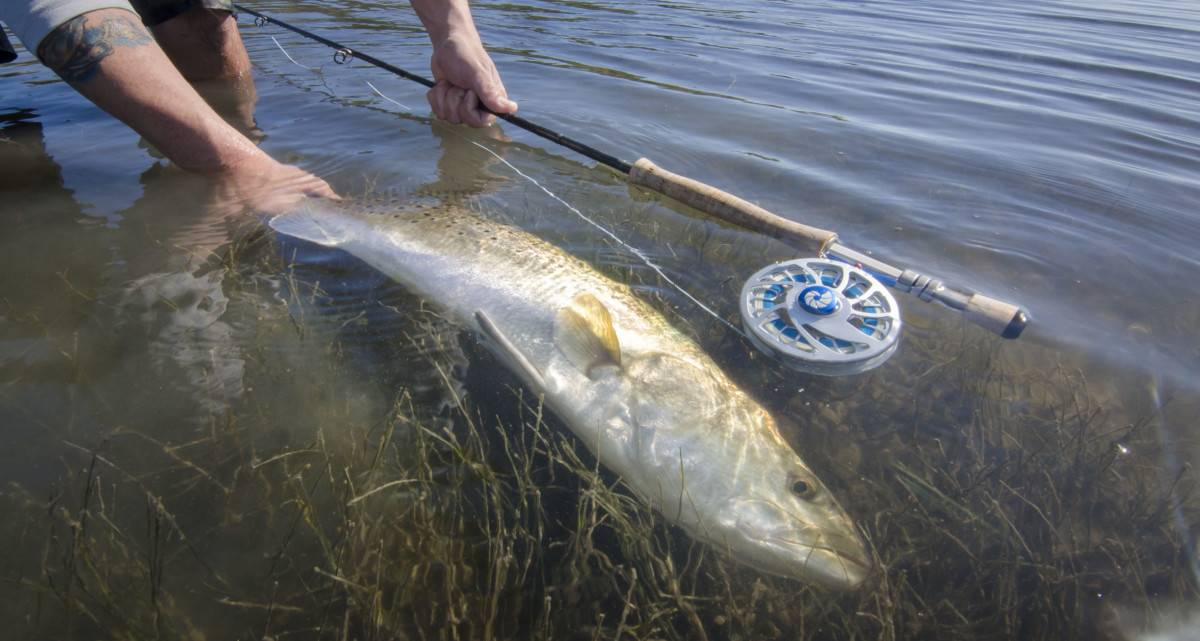 Matt with his first saltwater species on fly and just happened to be a trophy size trout.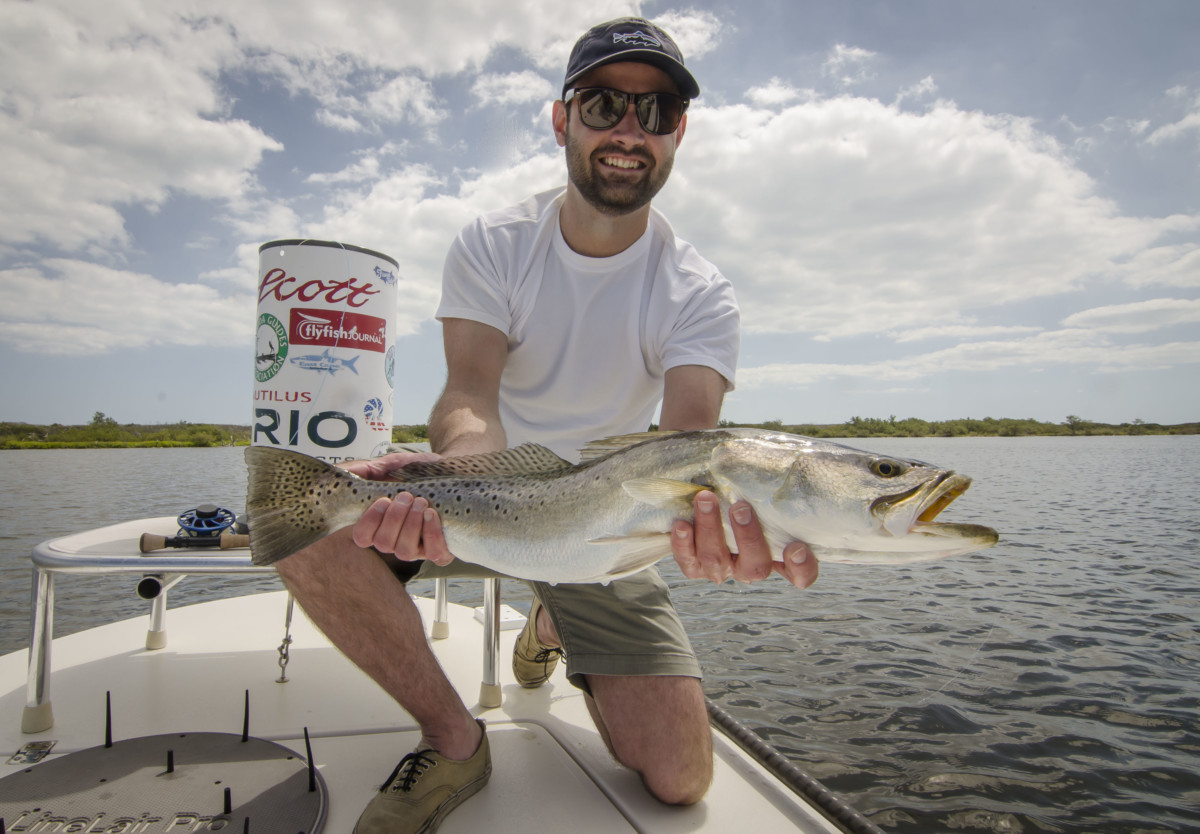 Chris spent 3 days on Mosquito Lagoon with me and had a great time catching a number of redfish over the coarse of the days and this sea trout on the final day.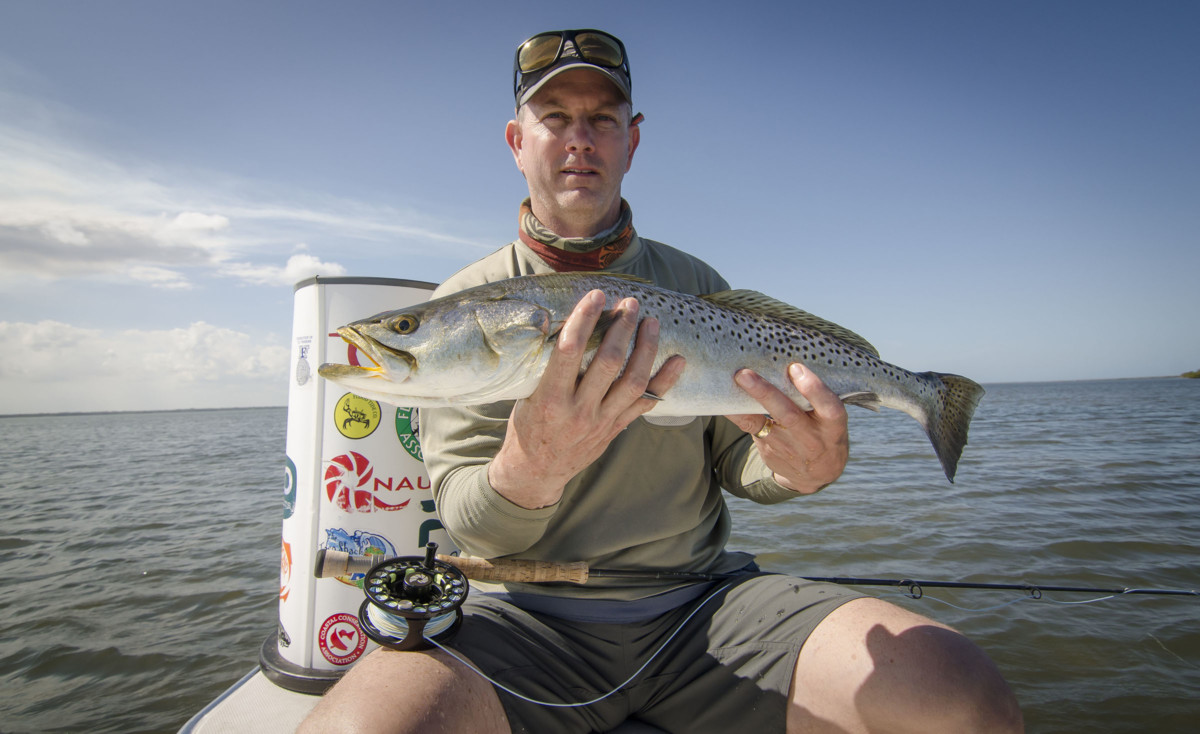 Dave from CO teased this nice sea trout to the surface on a foggy cloudy morning.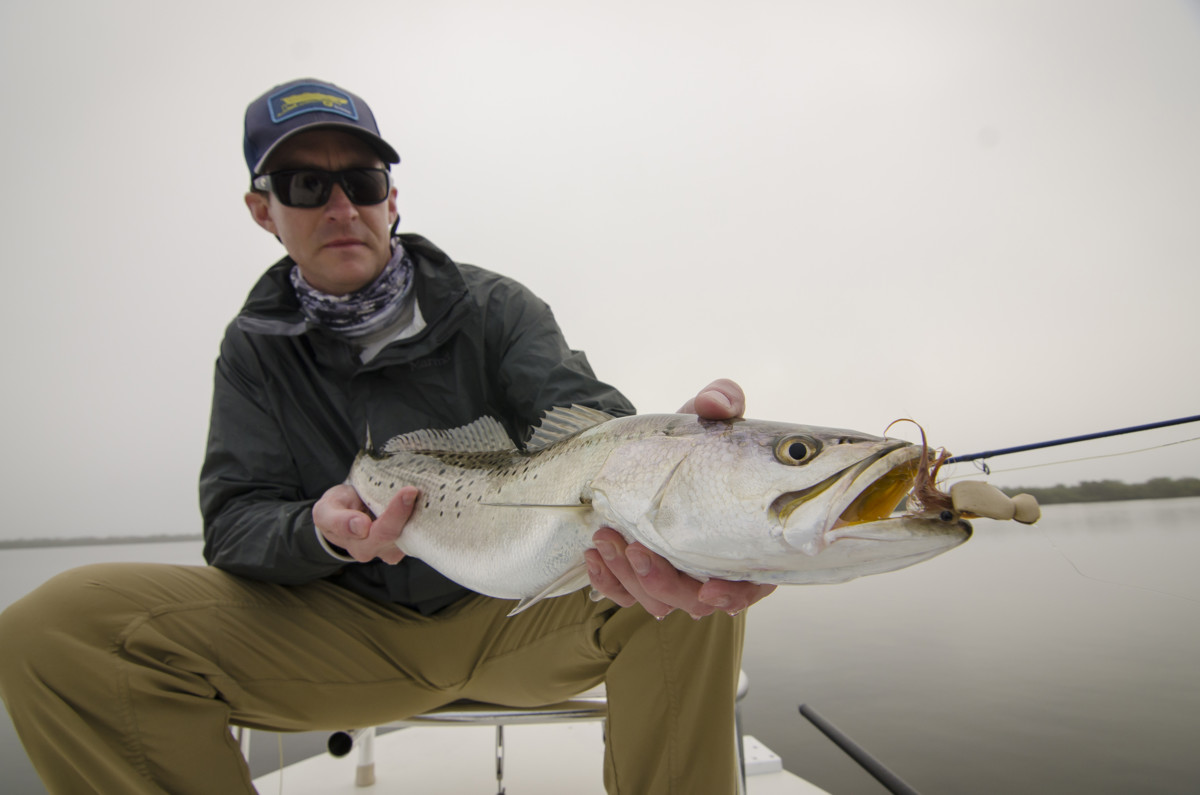 Steve a good friend and client with one of his last Lagoon fish before his new adventure in Australia.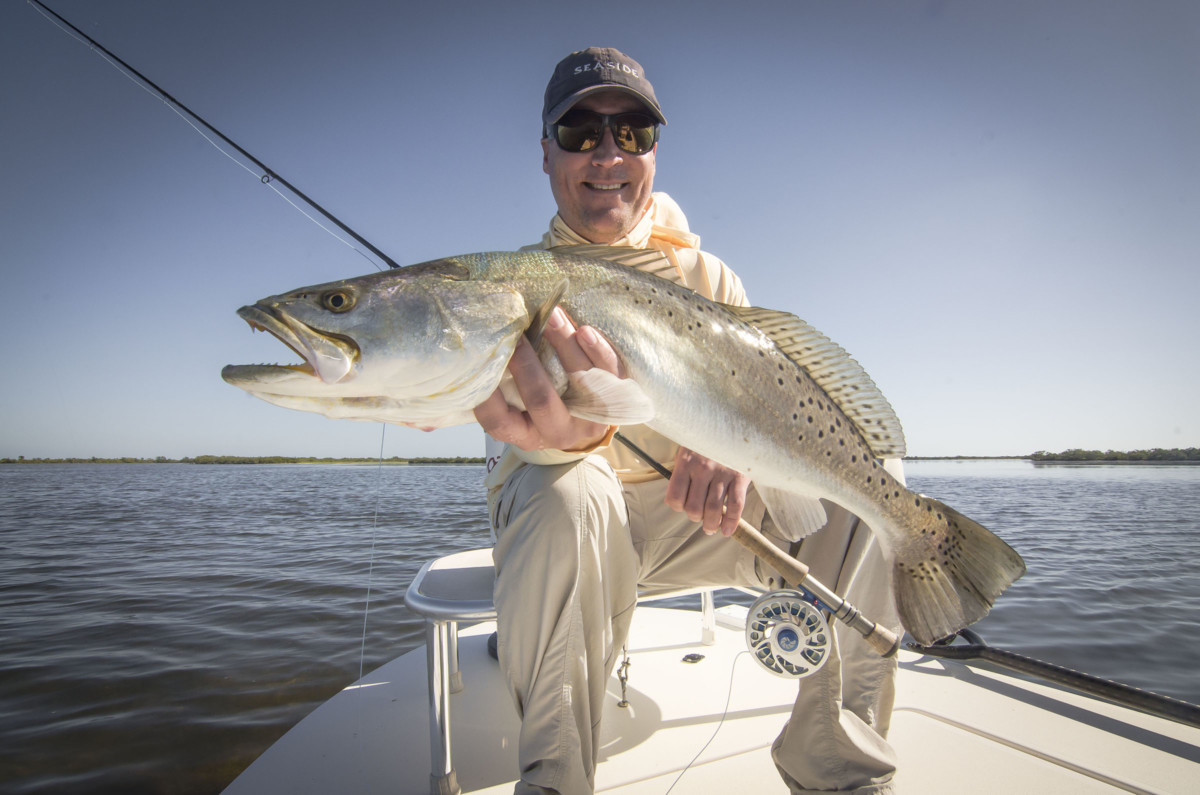 Alessio a talented fly fishing artist and fly angler with a nice sea trout.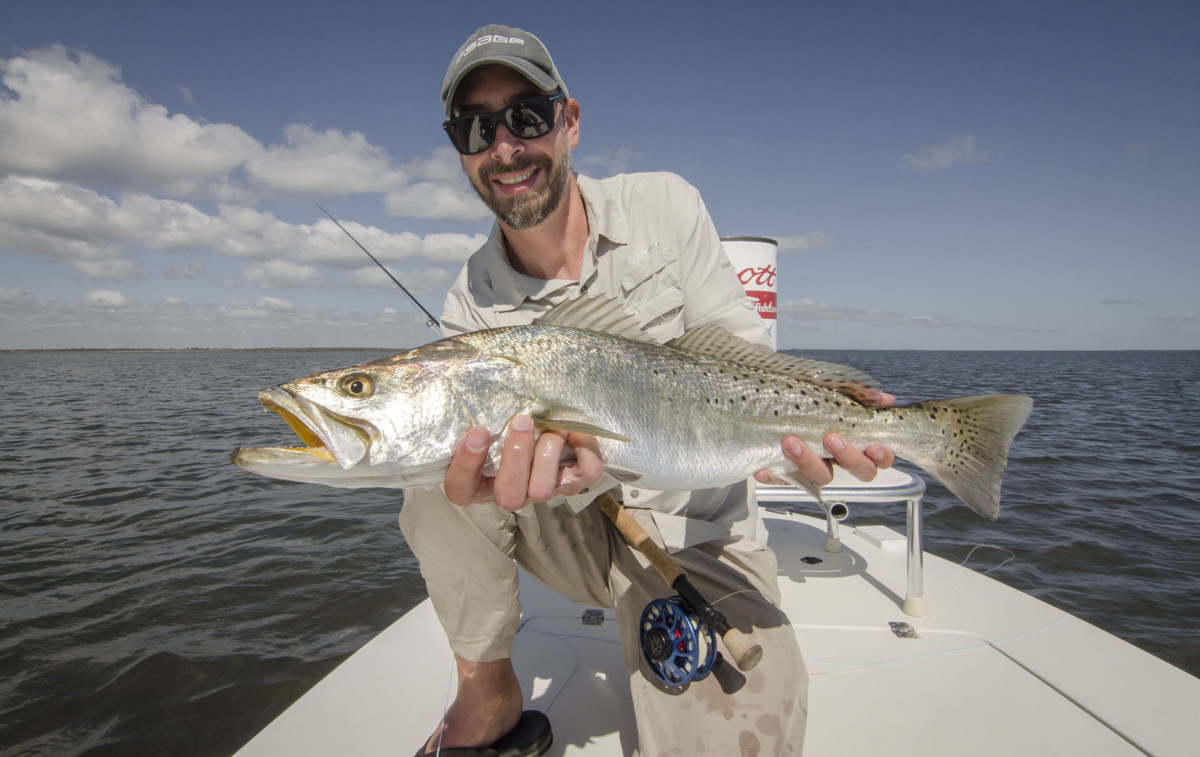 Matt on a short morning trip feeding sea trout on the surface.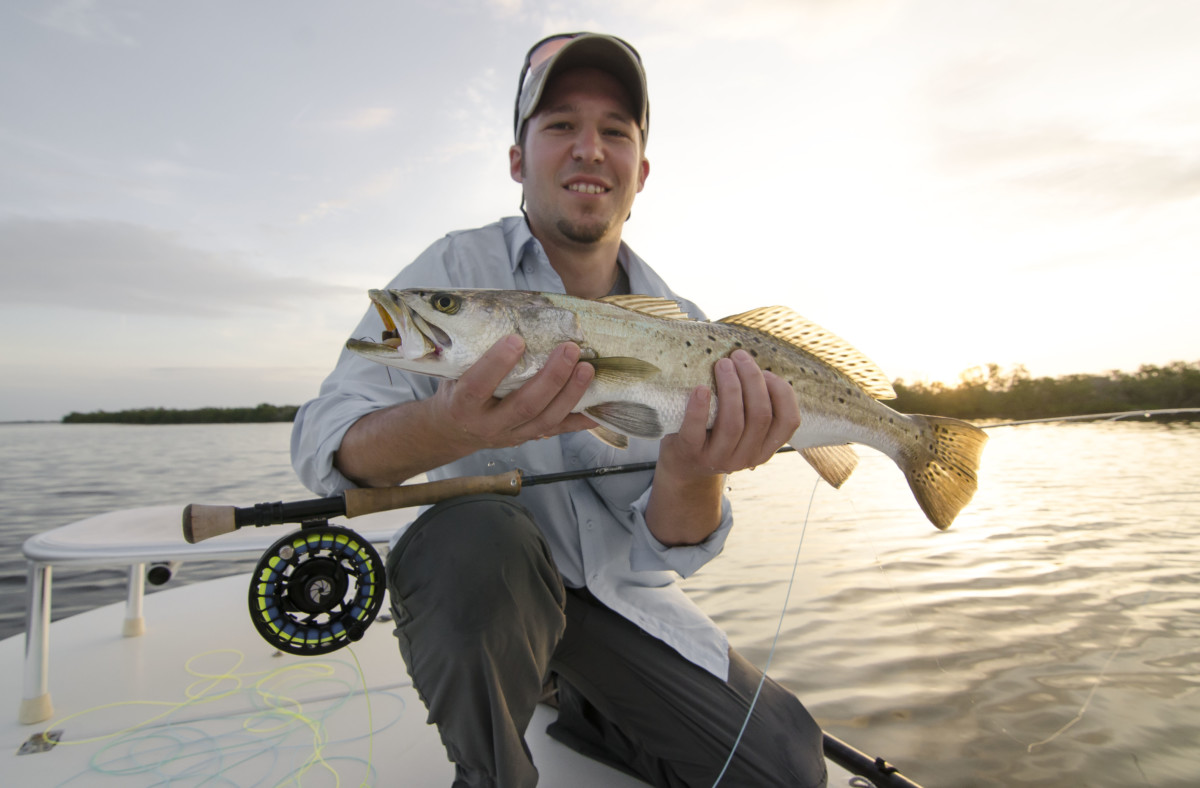 Eric from CO with a few nice drum to start out his day.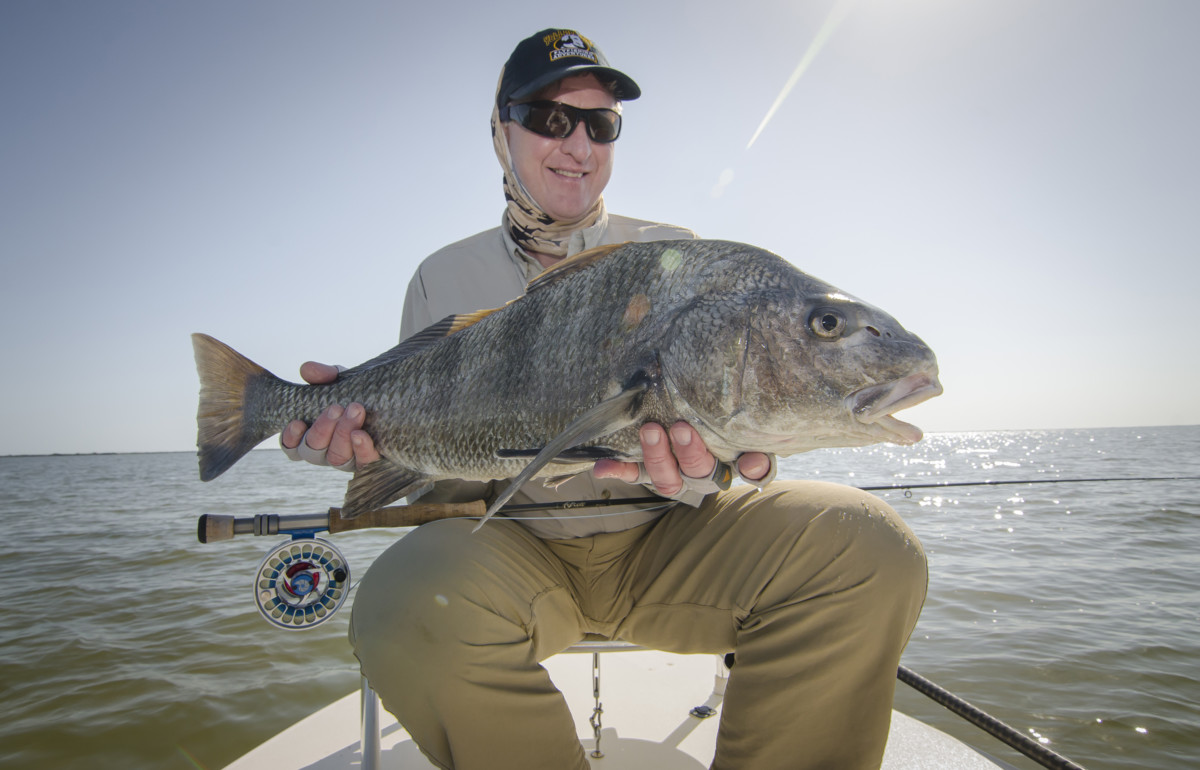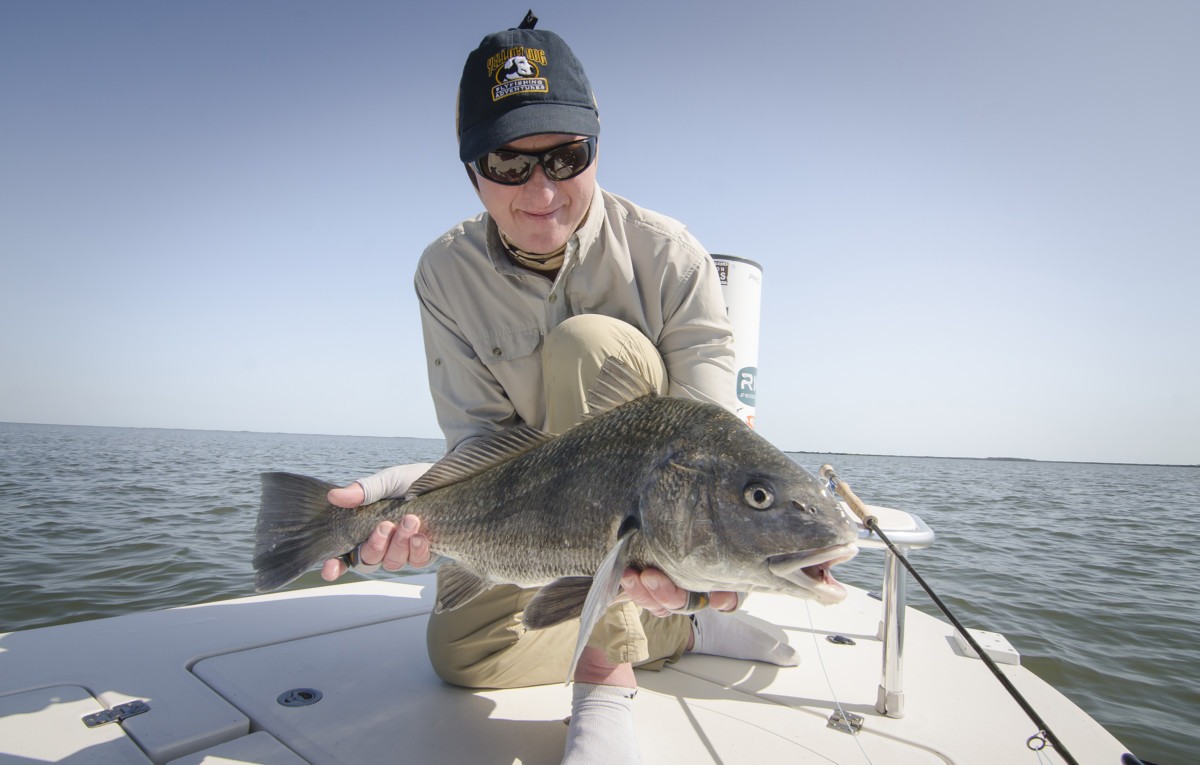 Kenny with a nice drum that helped him in completing a slam on fly.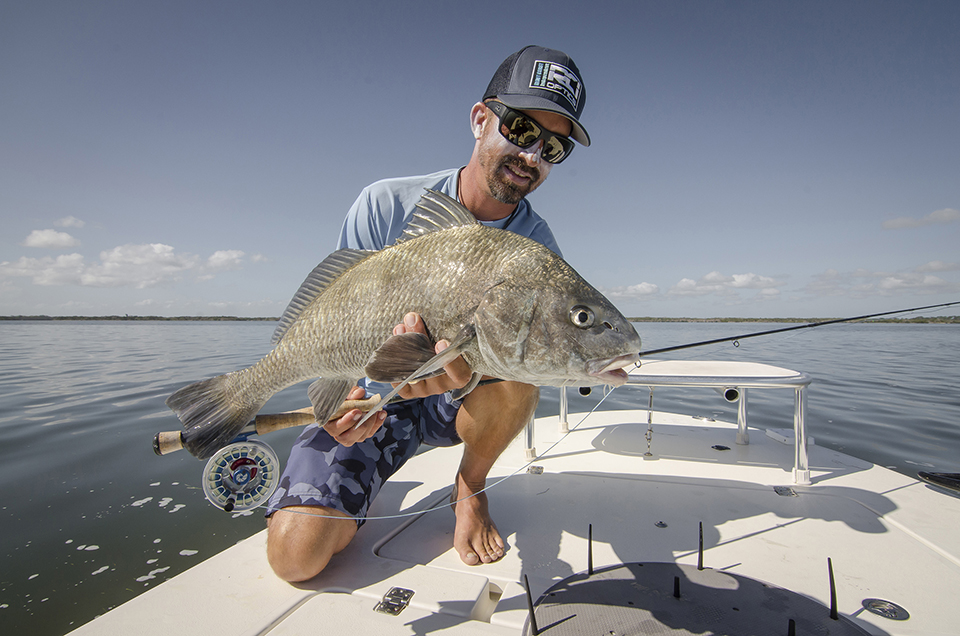 Richard and Ken in town for the IFTD show in Orlando snuck away for a day of casting and catching. Started out playing with some small snook and jumped a few tarpon to chasing snobby redfish and found some willing black drum.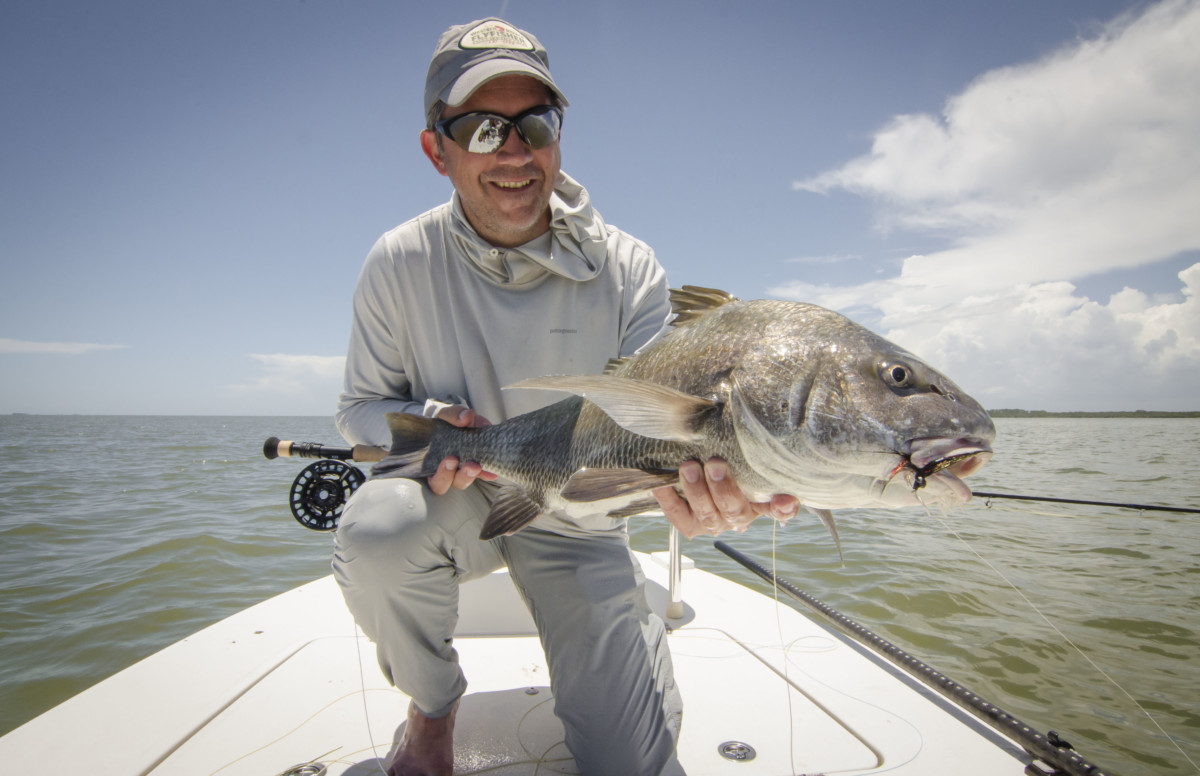 Chris pulling on his first black drum on fly. These fish were super cooperative finning and tailing….we fed 9 and landed 4.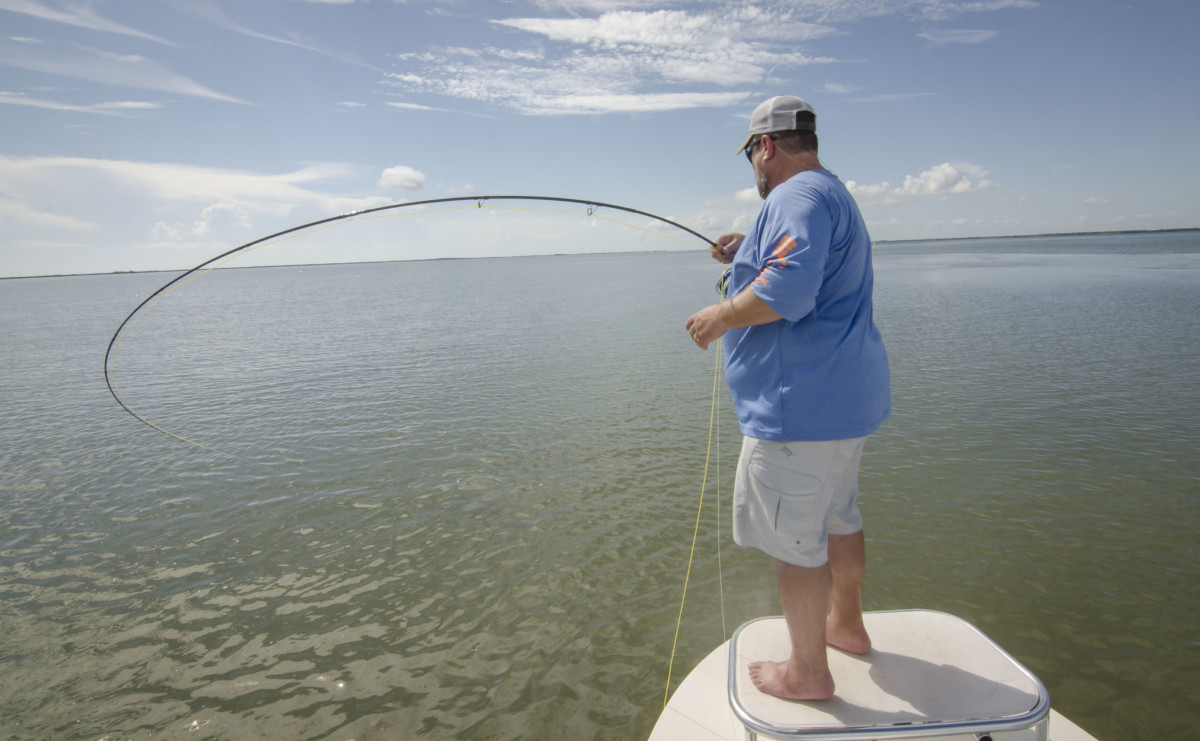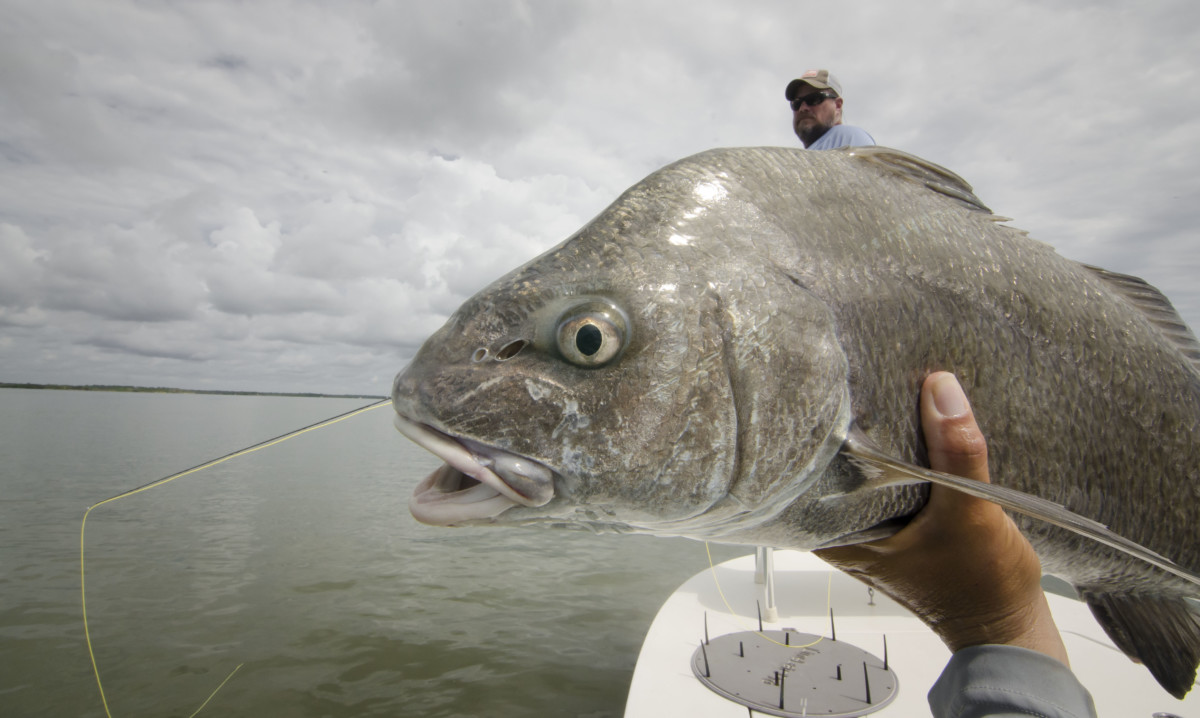 Great morning sight casting some black drum in the Indian River Lagoon with my buddy Casey. I stuck one first about 14lbs then this happened! Fish of a lifetime!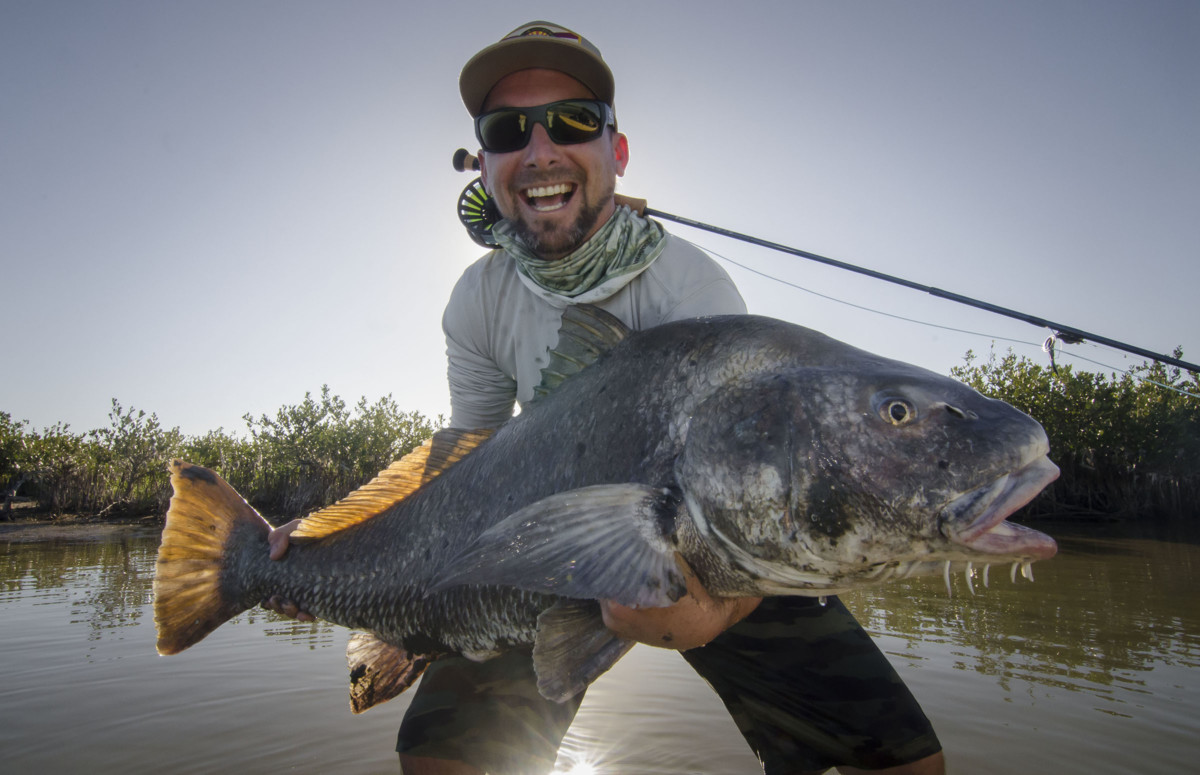 Lance with his first redfish on fly!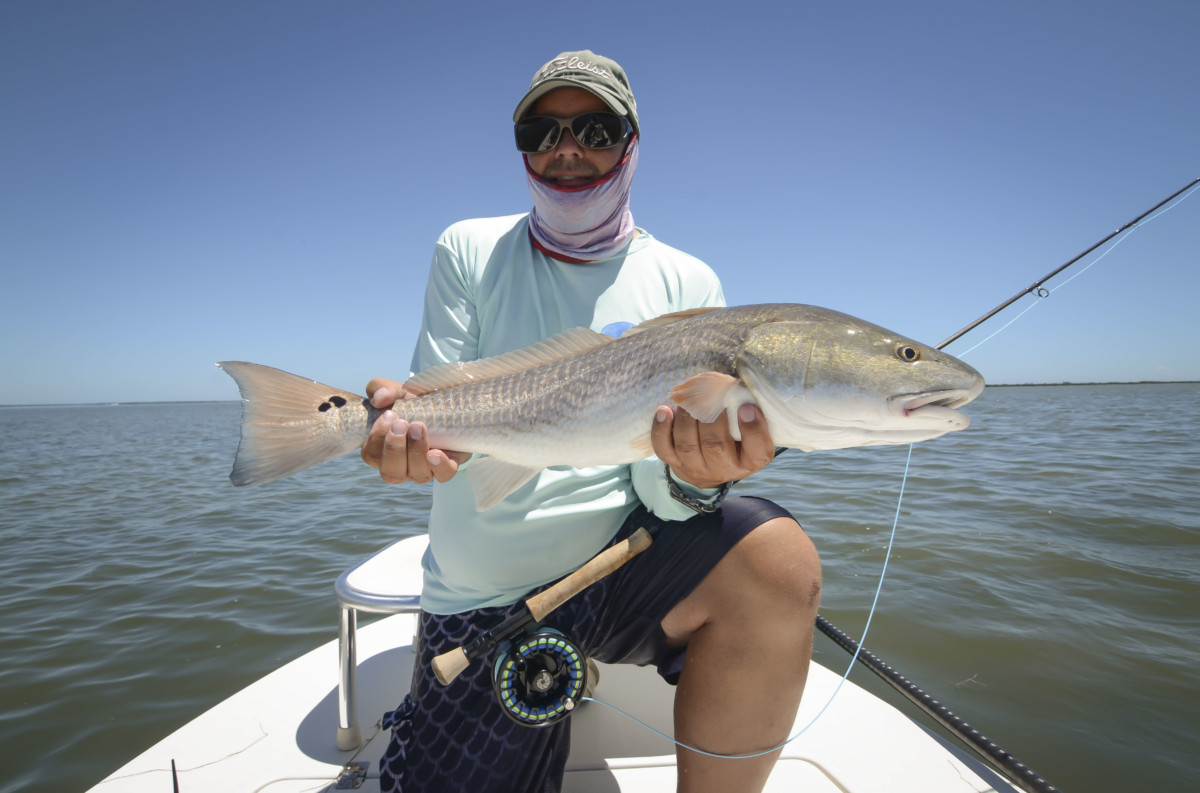 James and John had a productive day sight fishing redfish on fly with me….here's a few.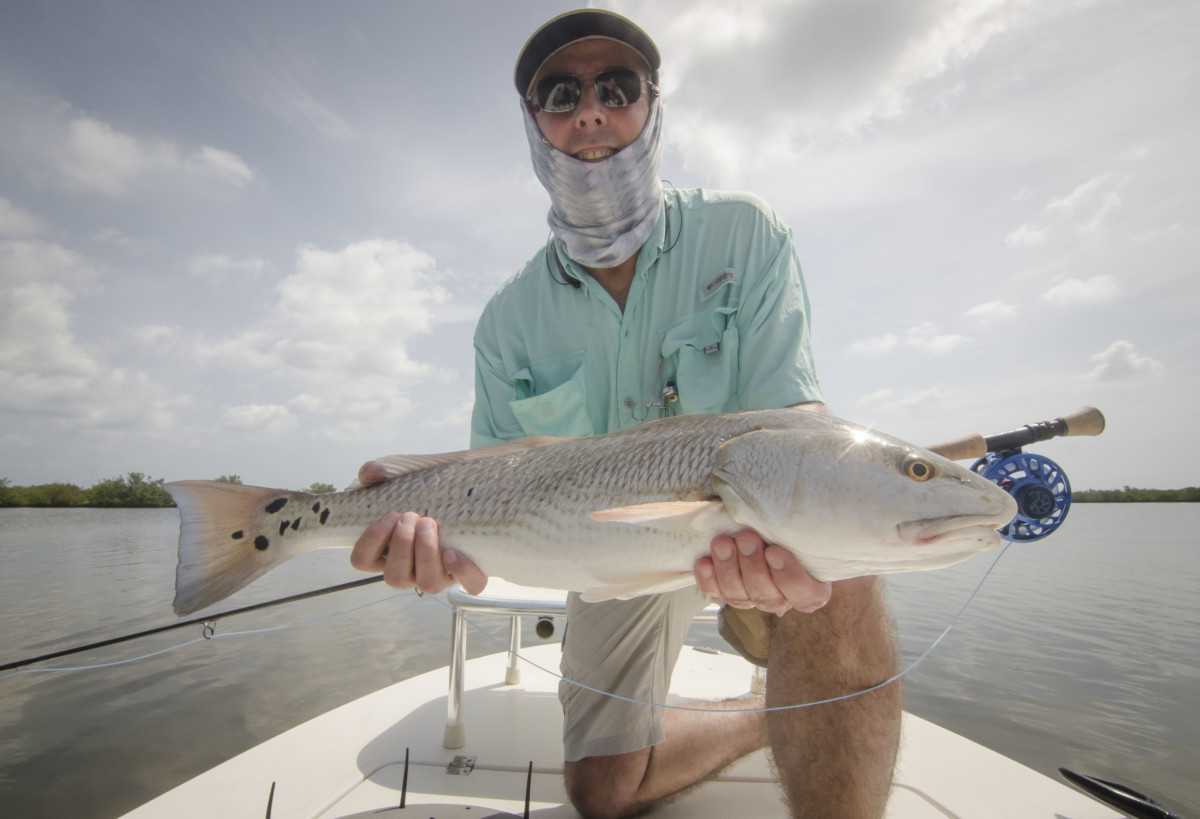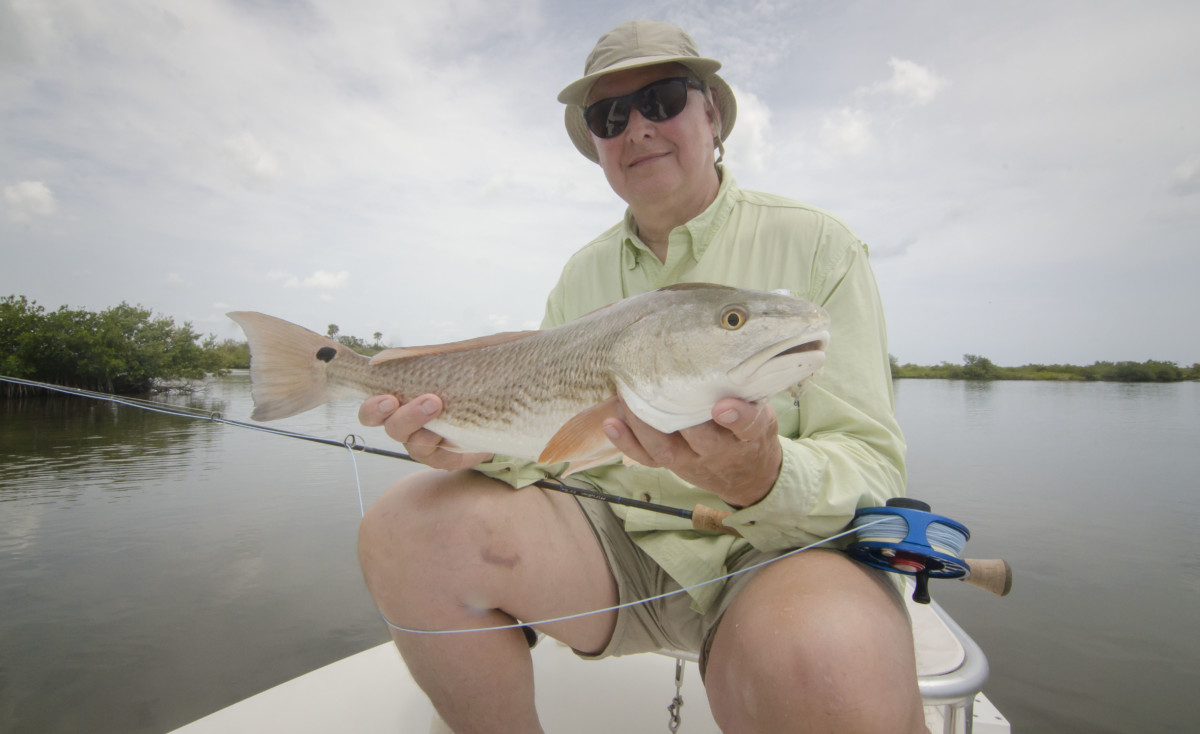 Wian from South Africa in town for business with a nice early morning red.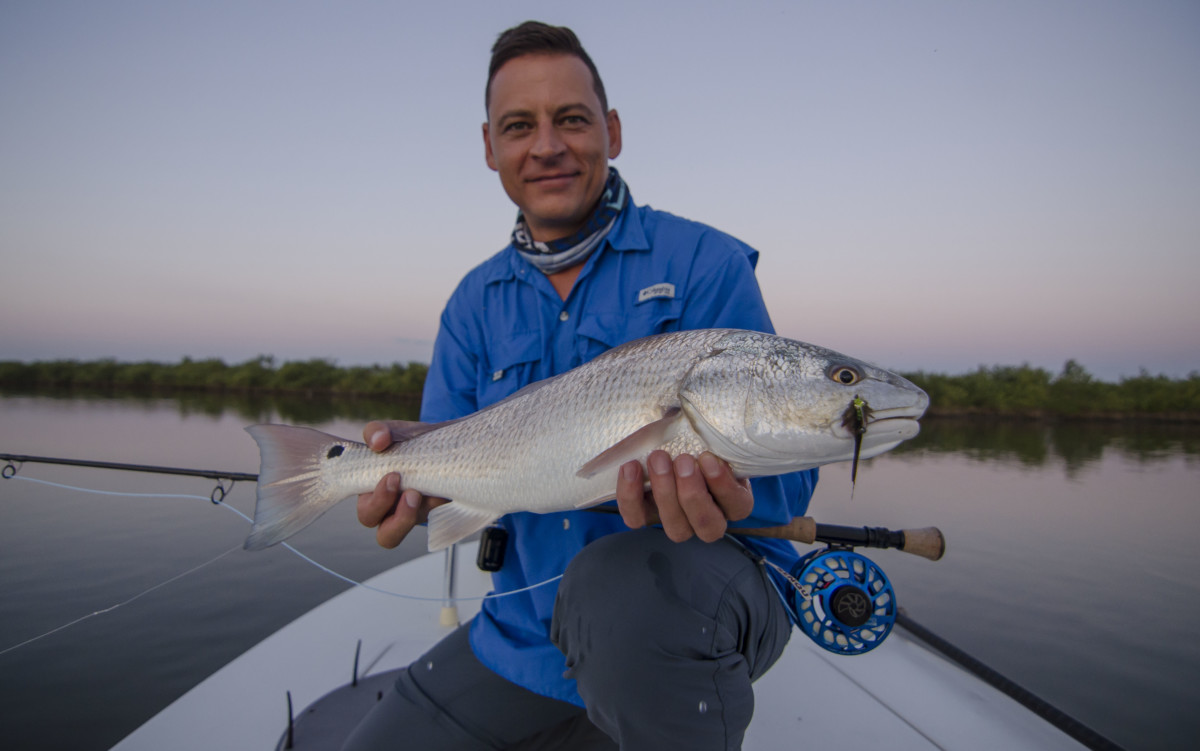 Alessio with his first redfish on fly.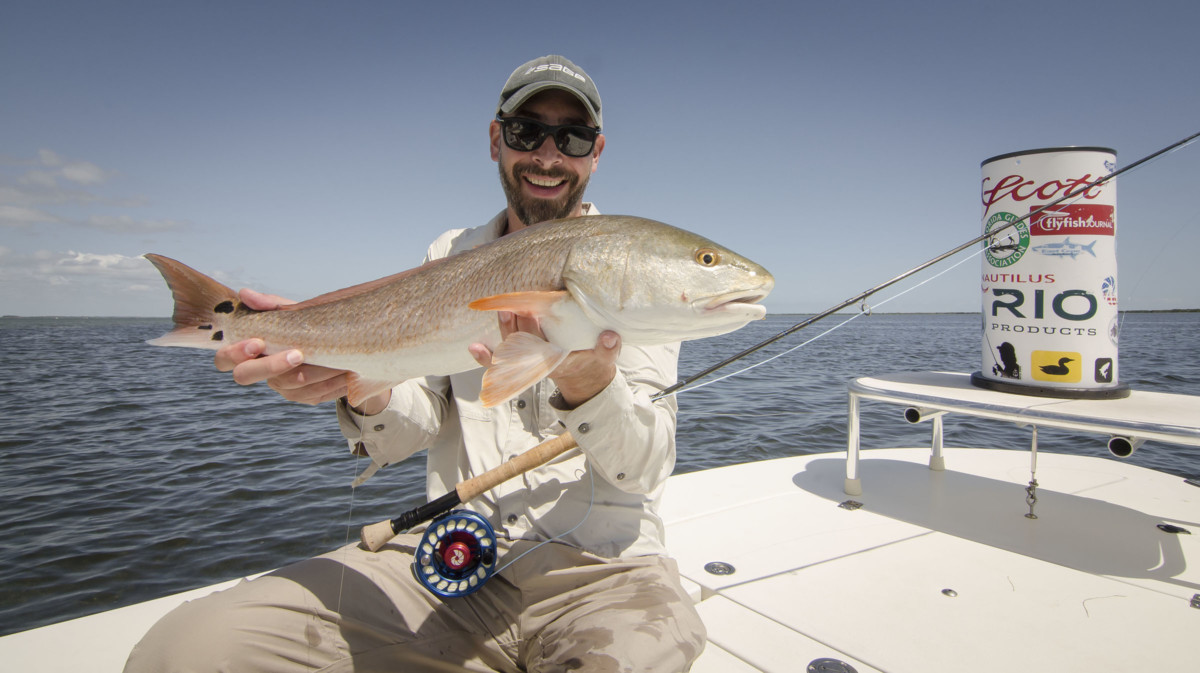 James fished a few days with me and caught some nice fish from reds, snook, and trout.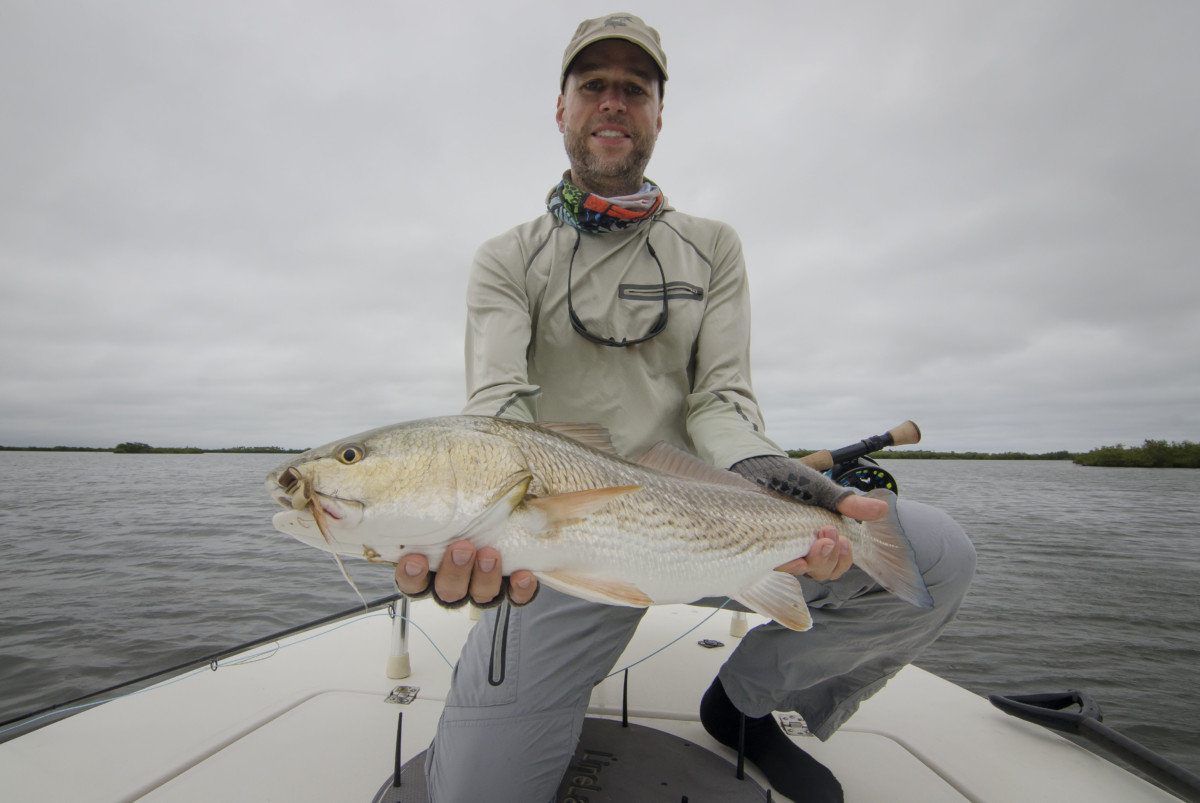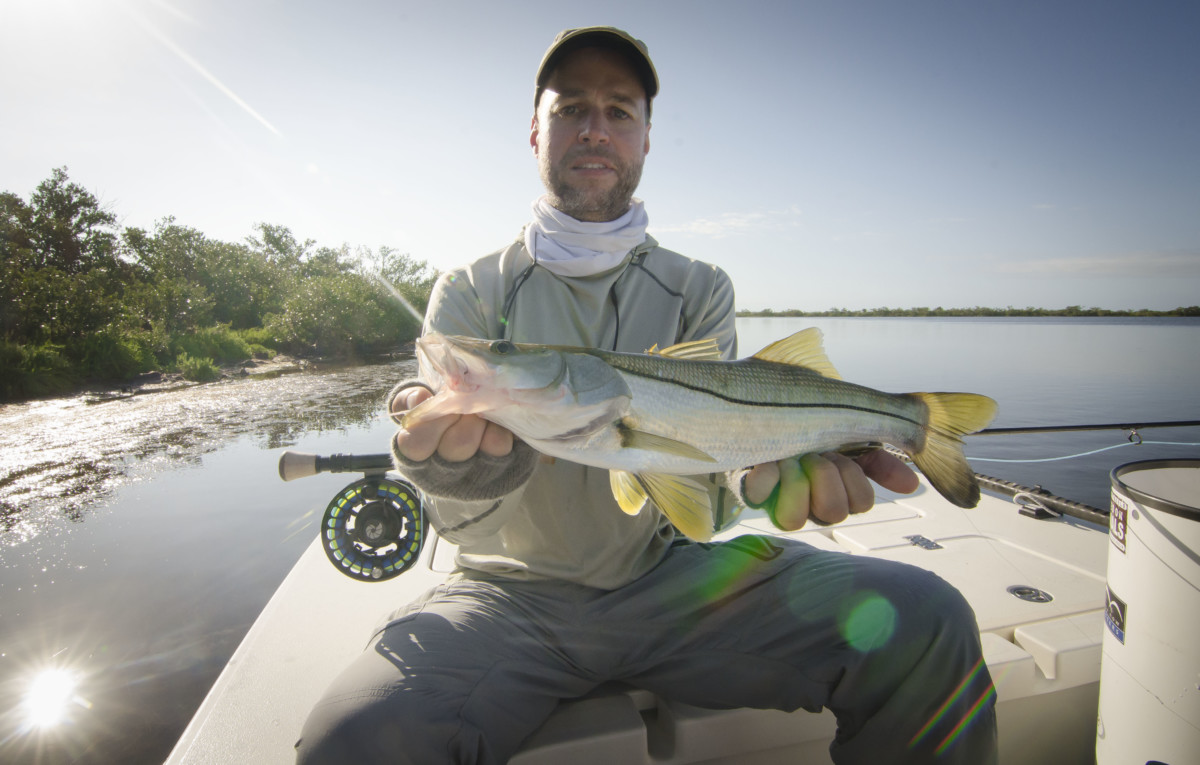 Javier from Ecuador Fly Fishing Adventures was in town for the IFTD Show in Orlando. Tough fishing with picky fish on the full moon. tons of shots at reds and black drum.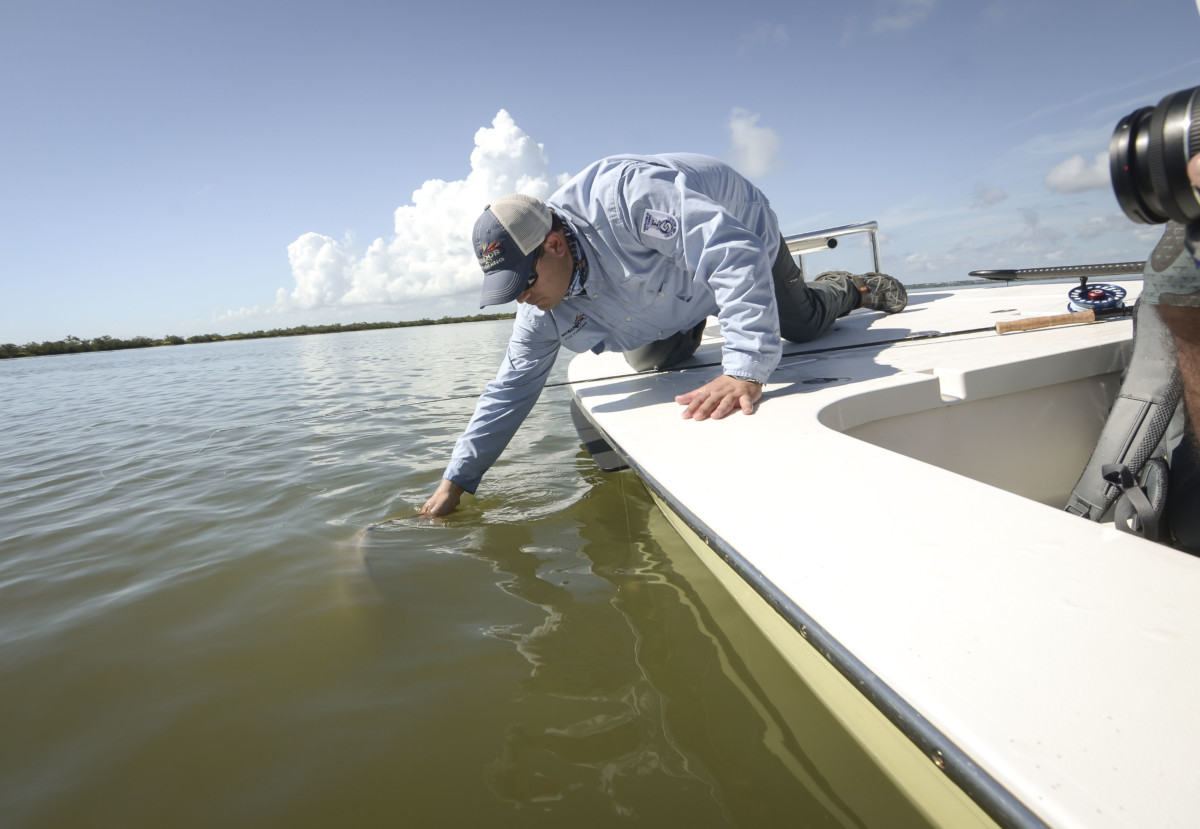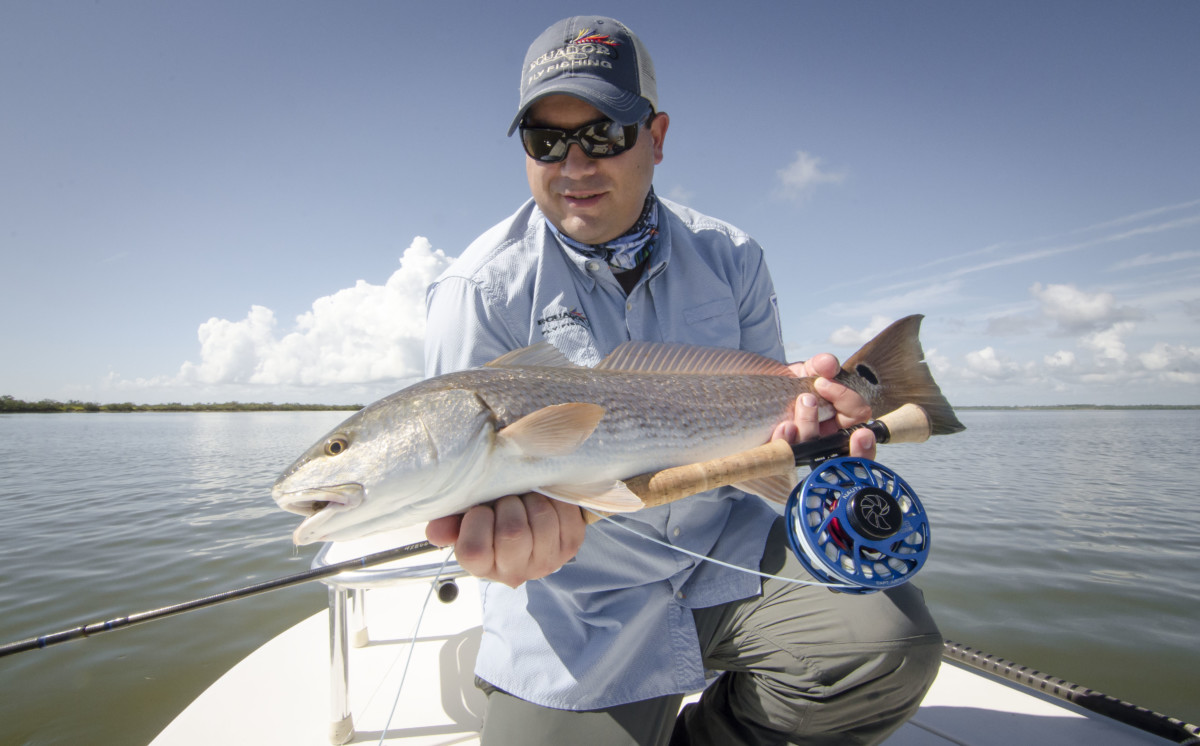 Kenny with one of what seemed like many.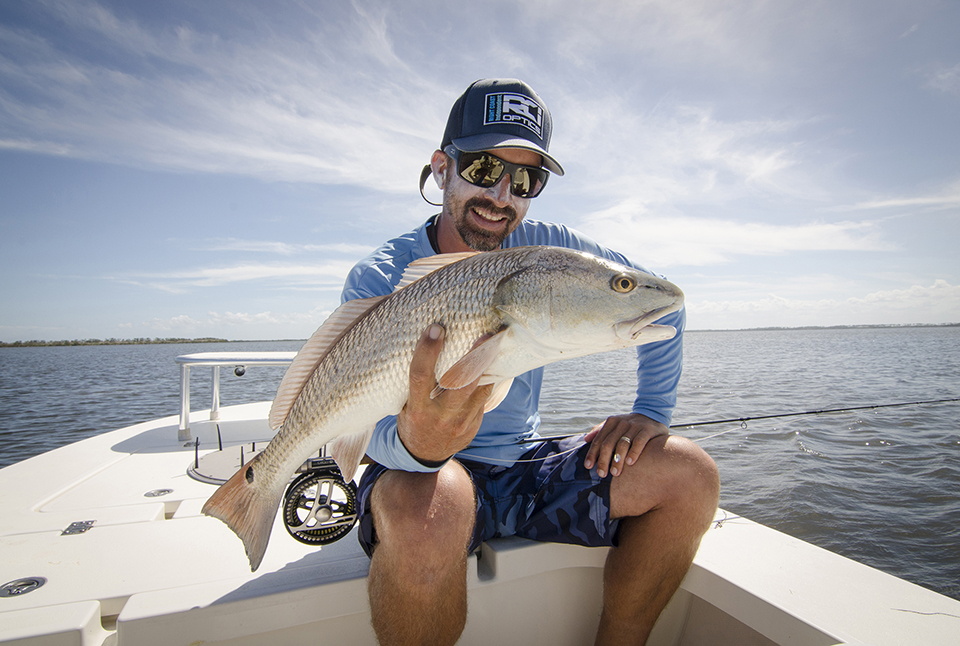 Dave from CO and I have some very happy fish at the end of his trip and it was nonstop action and we left them feeding.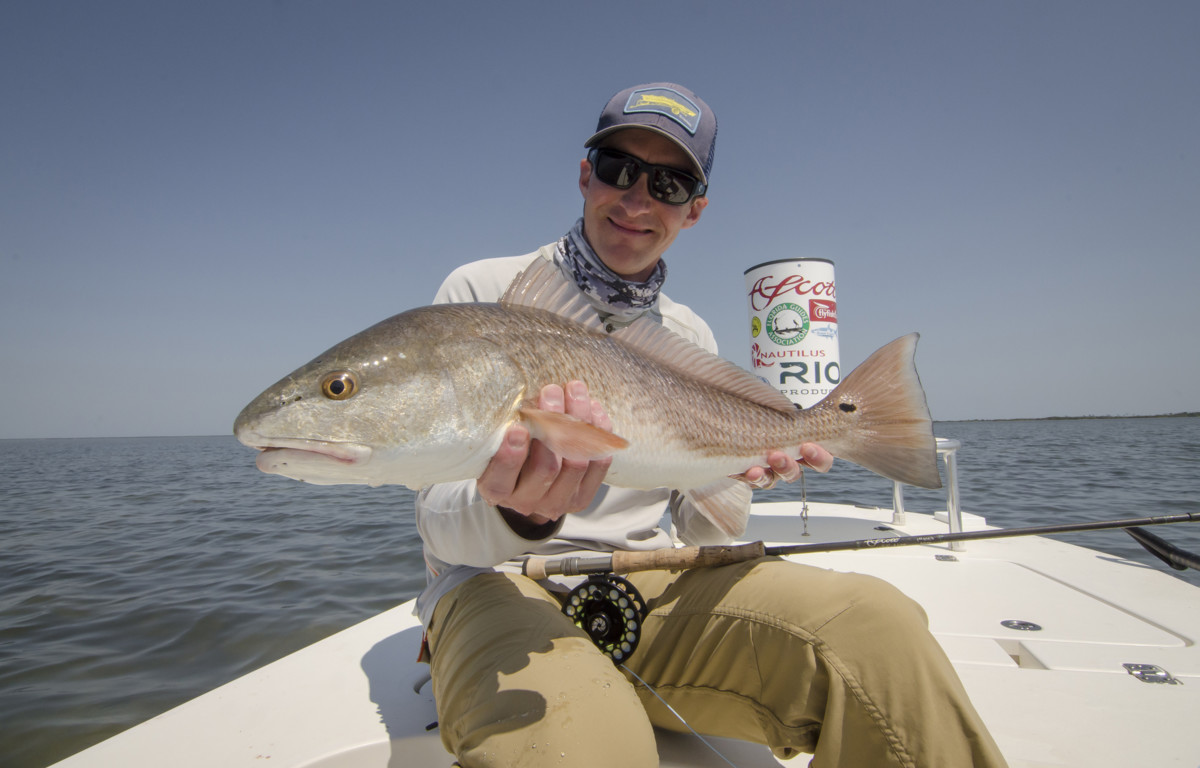 Harrison and Thomas were in town for spring break and gave the redfish game a try…with success.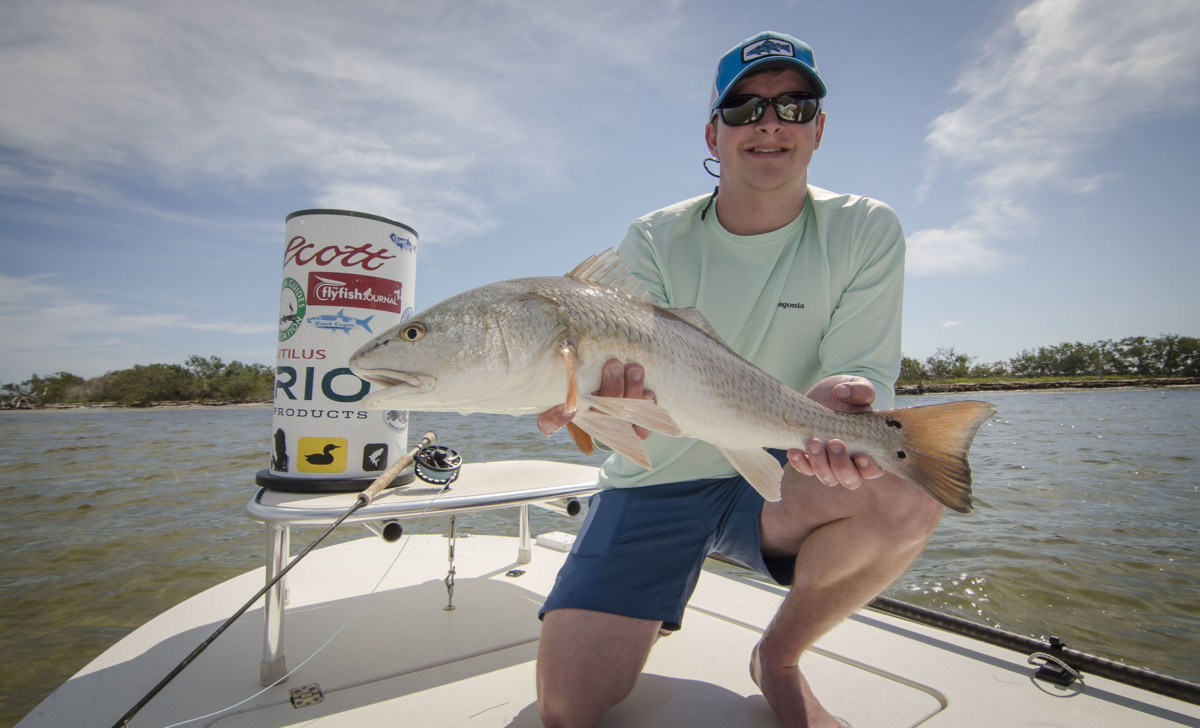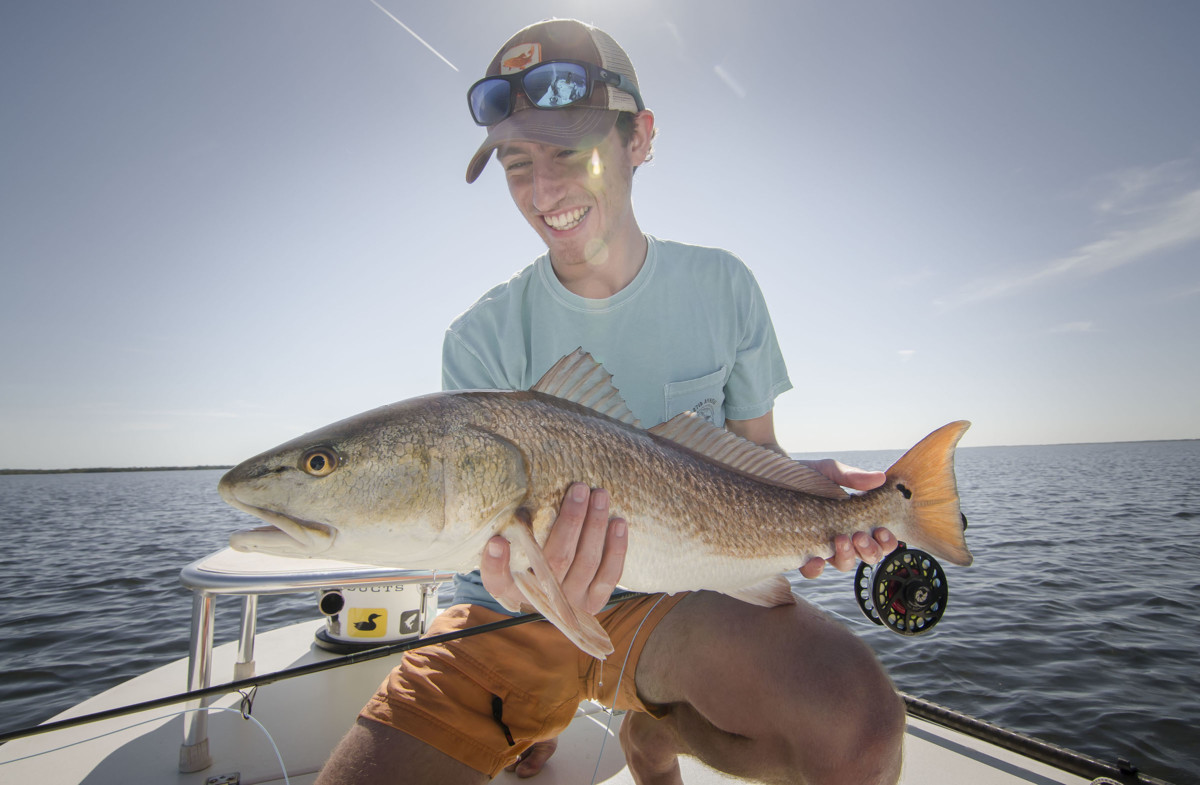 Craig from Serenity Now Outfitters in Virginia with a nice redfish on fly.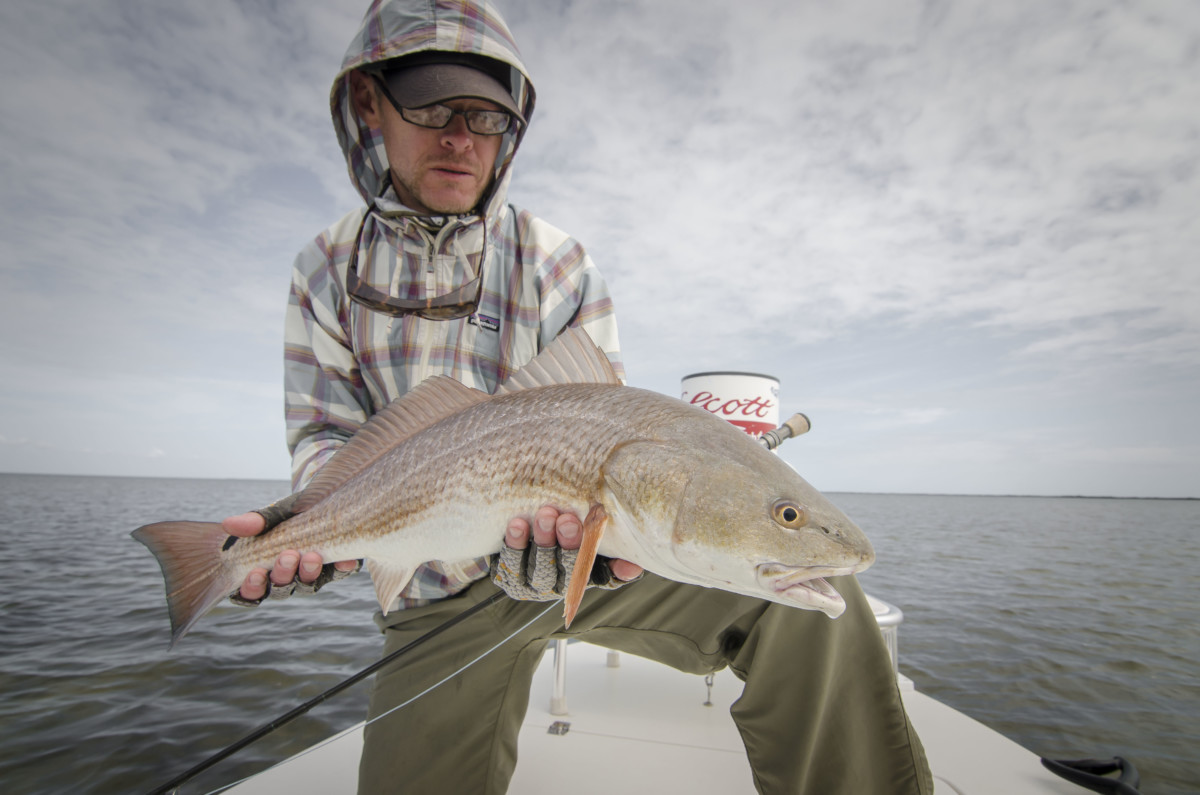 Nick from WY ended a great day on a high note with this big red.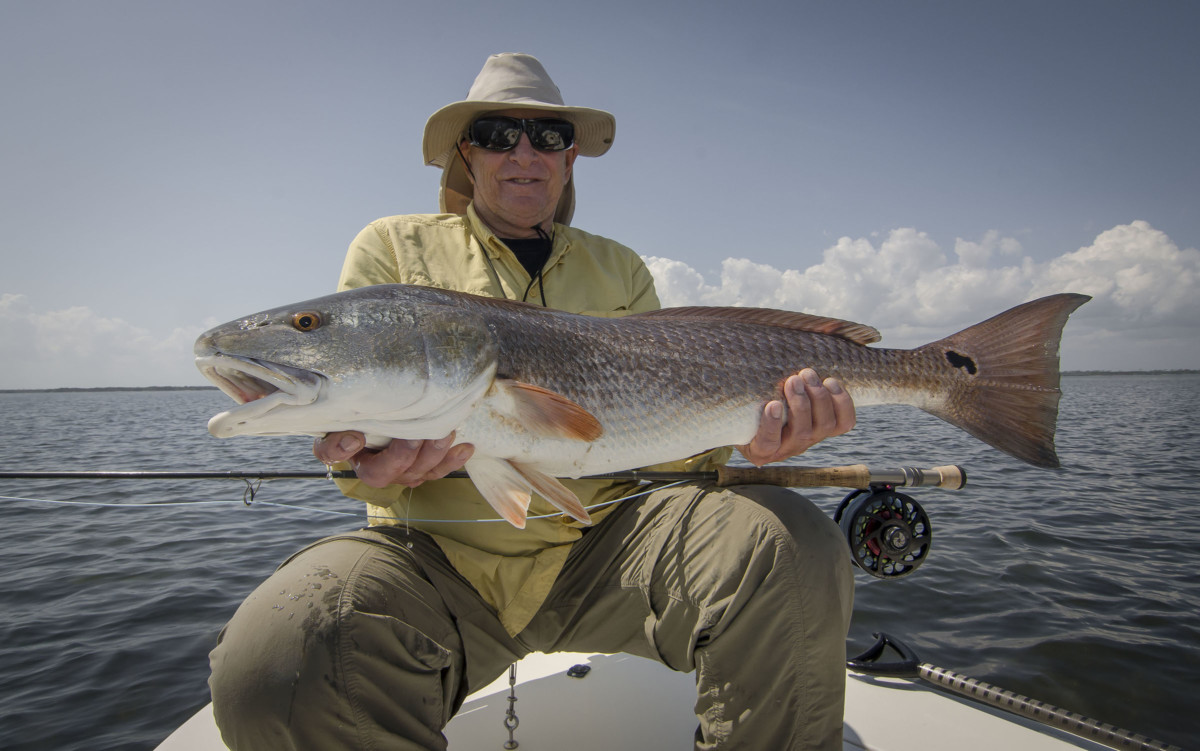 Great days this Spring and Summer fishing in Mosquito Lagoon and New Smyrna Beach with old, regular, and new clients on spin gear. Lots of fish caught and no way could I post pictures and stories from all the trips. Lure fishing on most days out fished live bait on most days. Most days targeting the big redfish though did require live baits since they a super educated. Here's some of the nice trout and redfish caught on spin this season.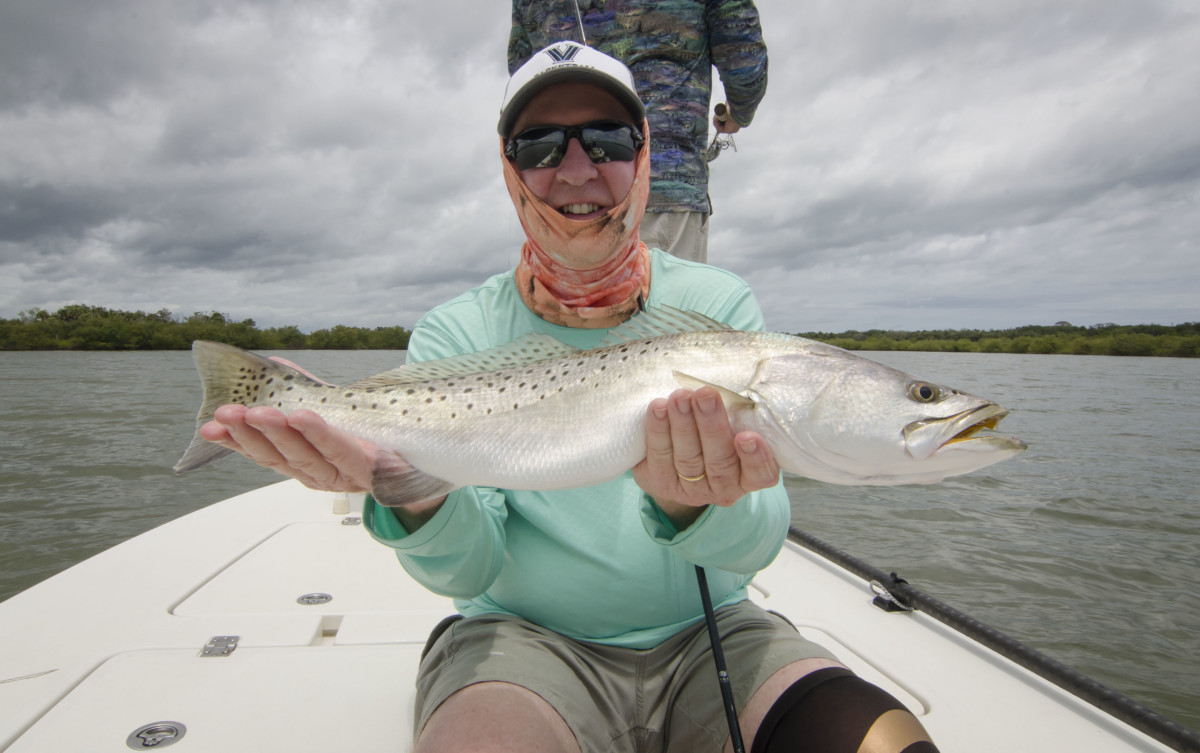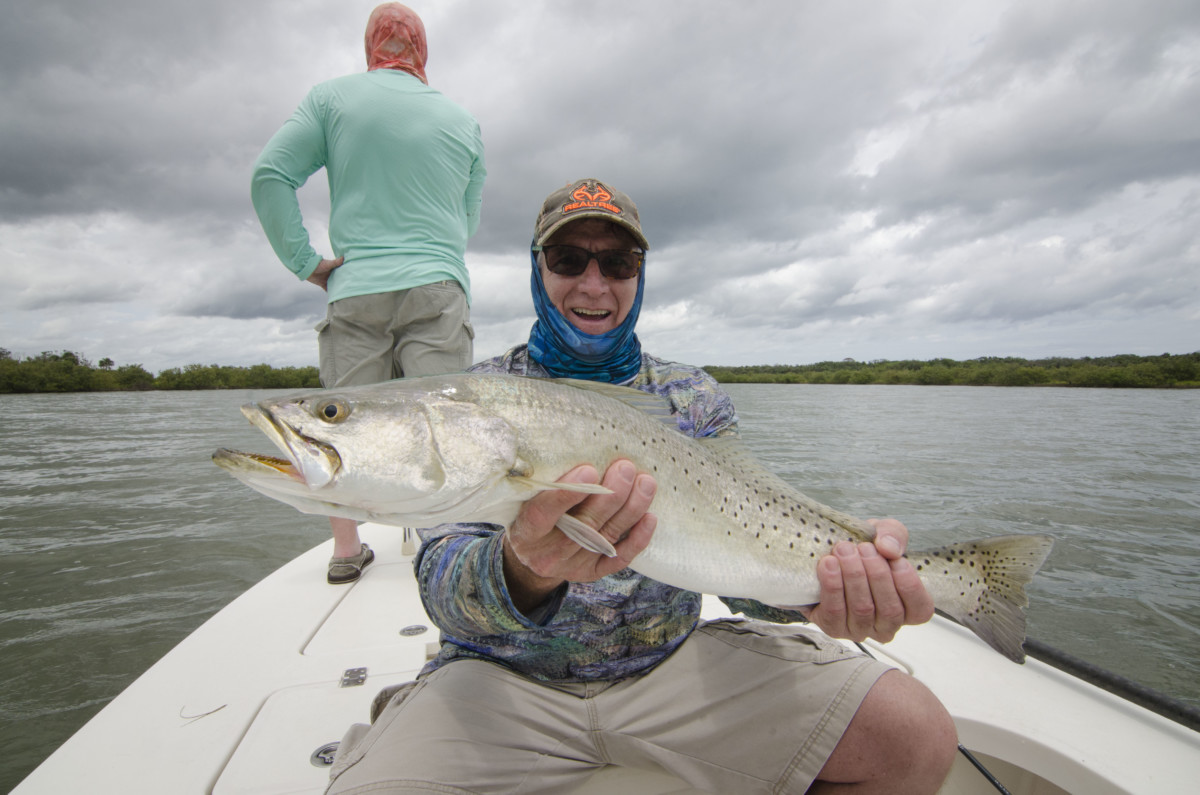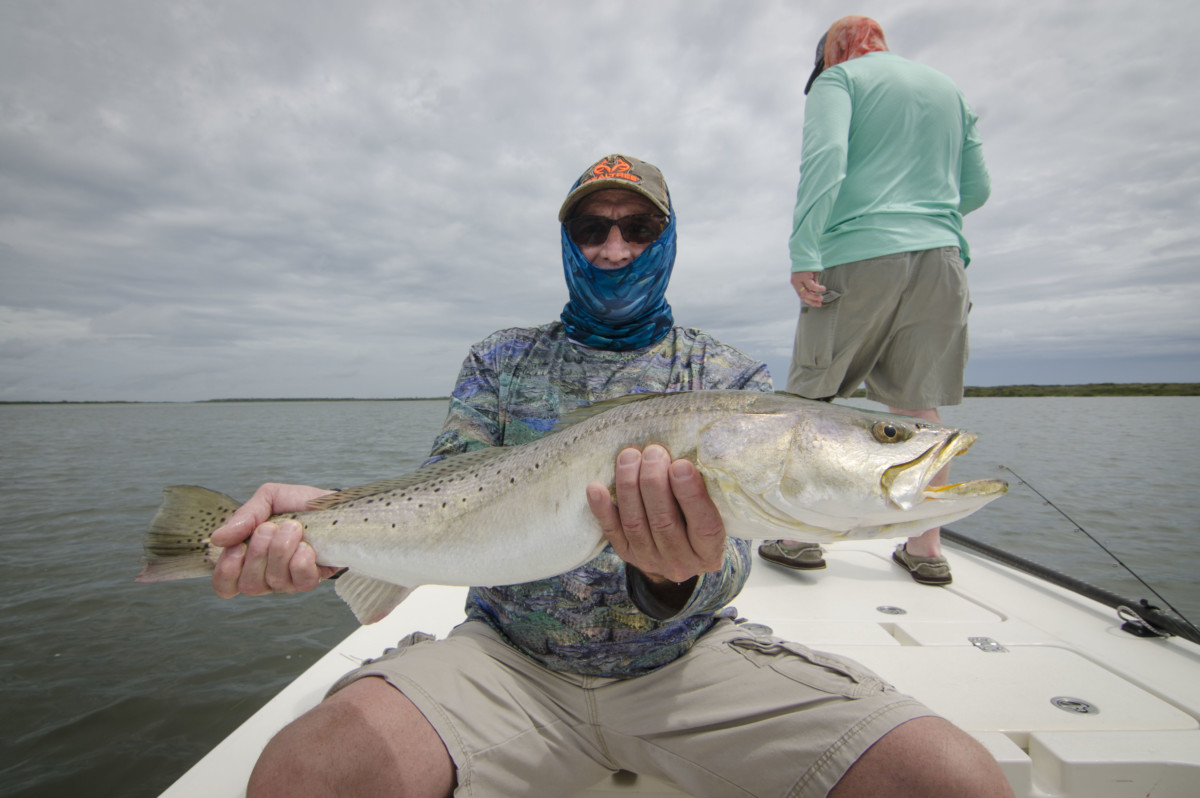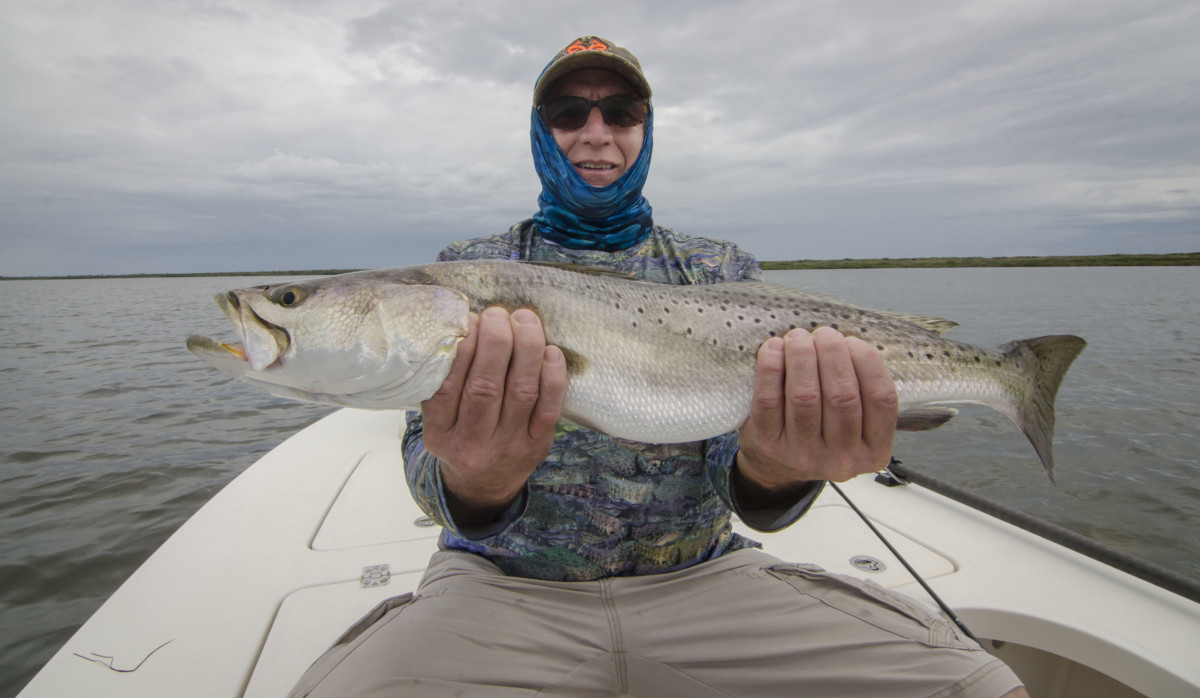 John helping his son hoist up his biggest redfish.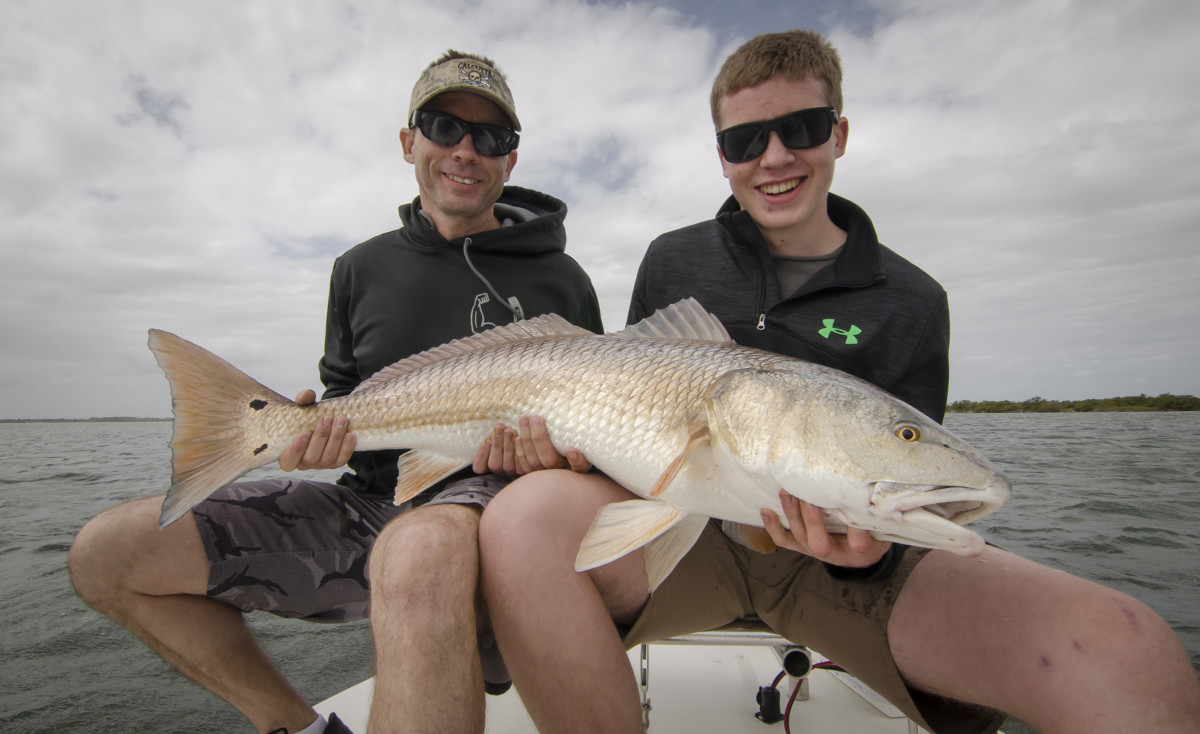 Chris with a nice redfish!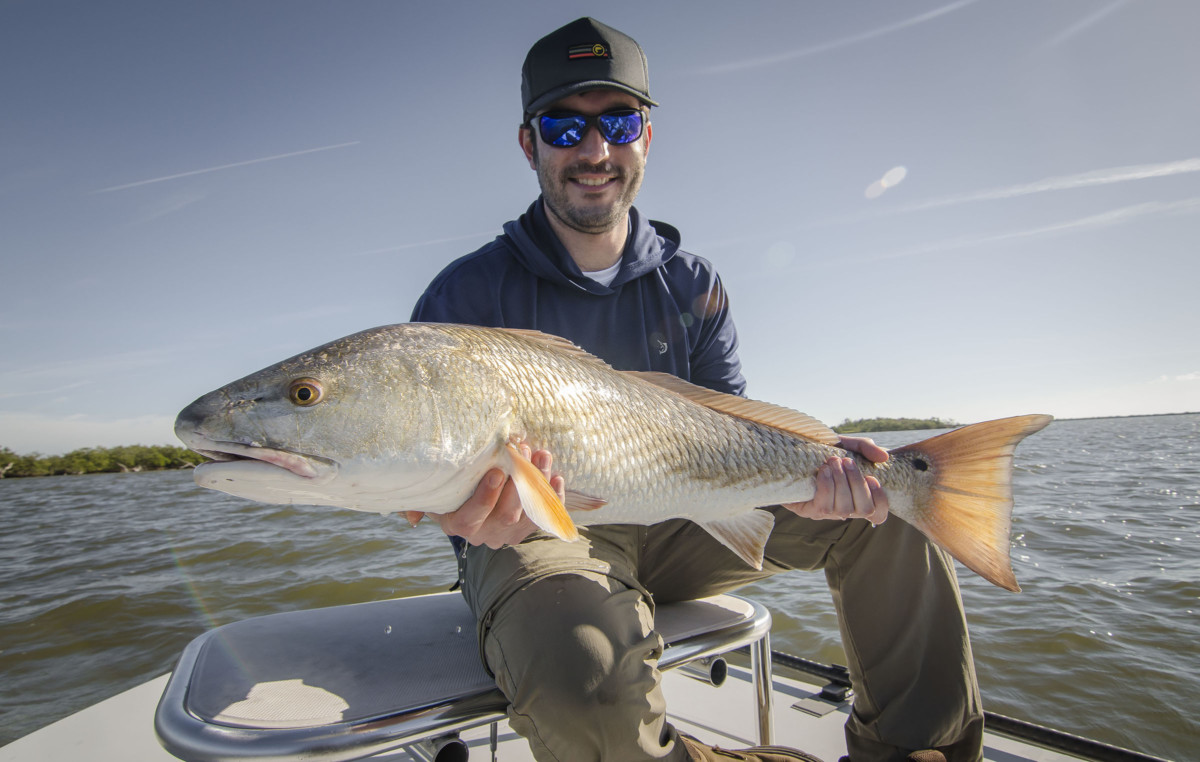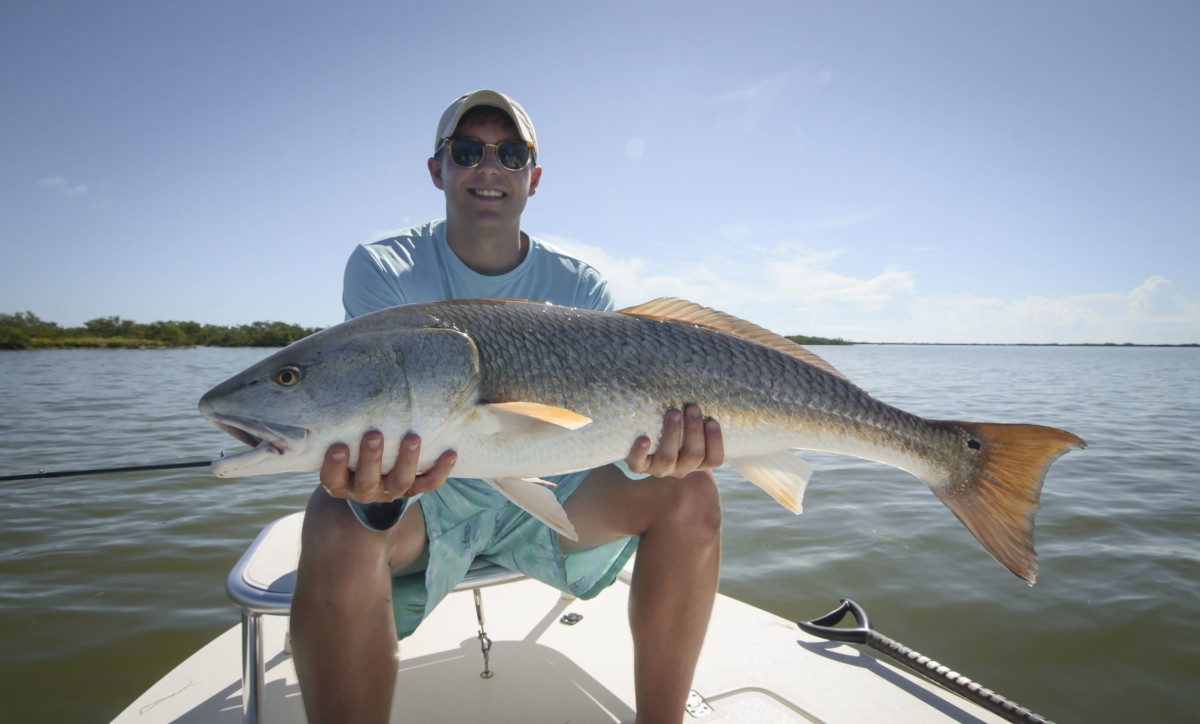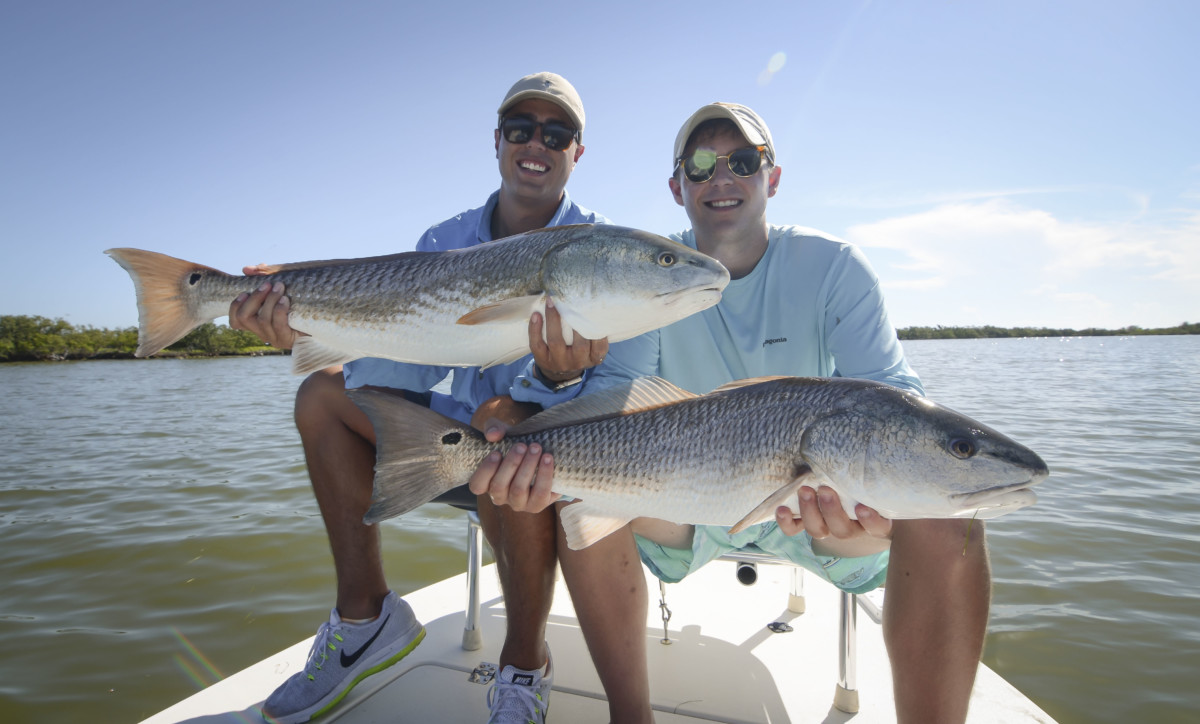 Orrin with a nice redfish on top water!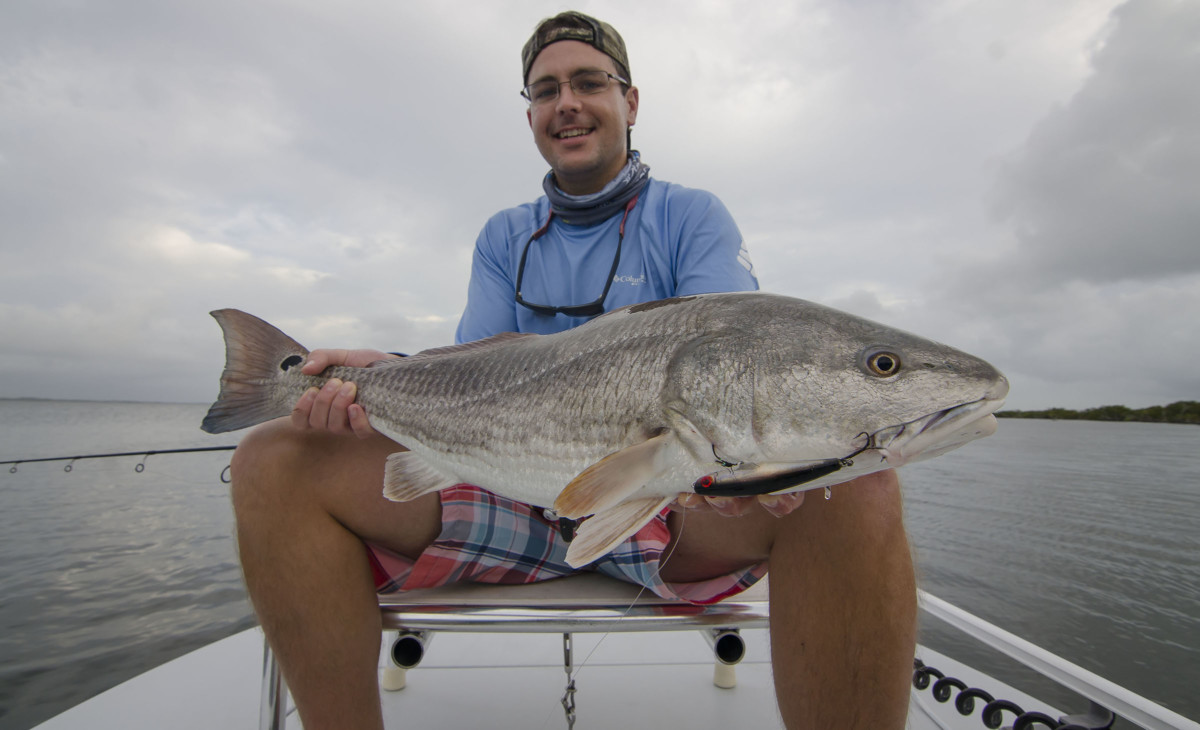 Curtis sight fished this nice trout on a sunny afternoon.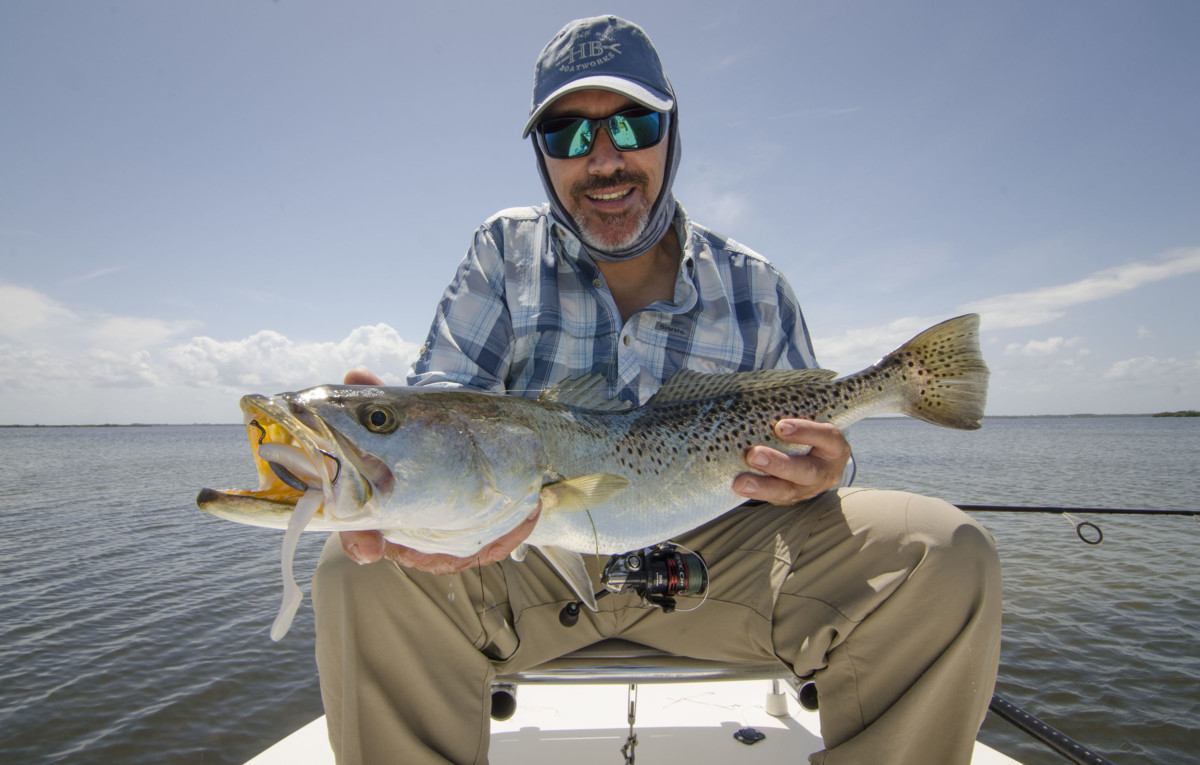 Kevin brought the right mojo as always and caught this nice redfish!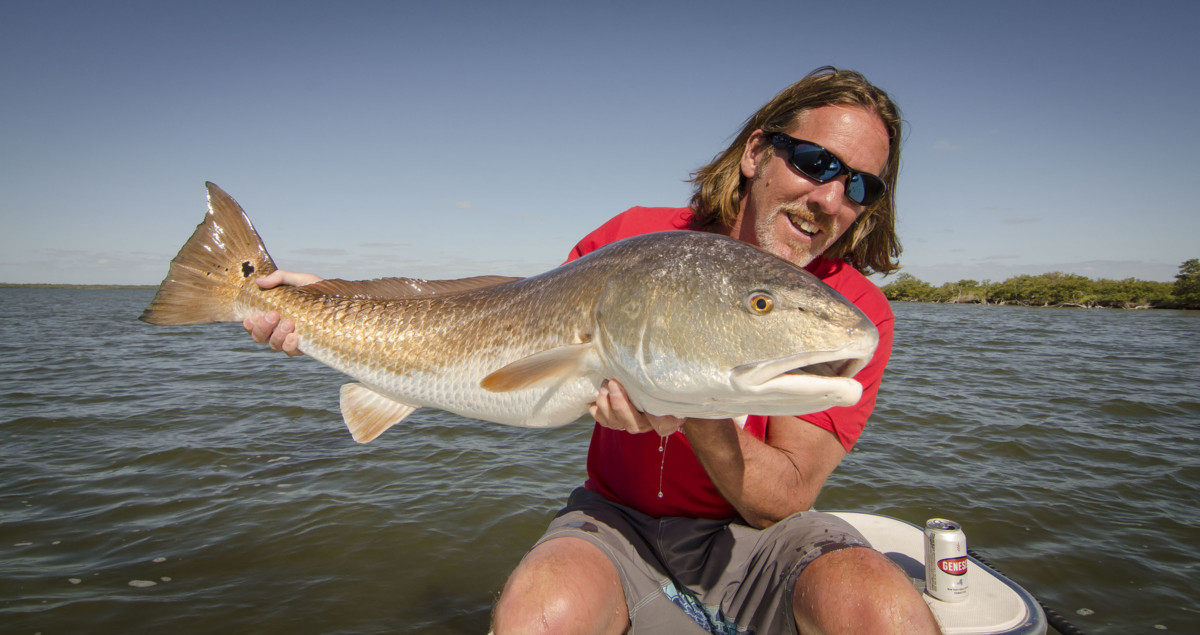 Chris and his daughter Miranda touched a few nice redfish on one of those days you just don't forget.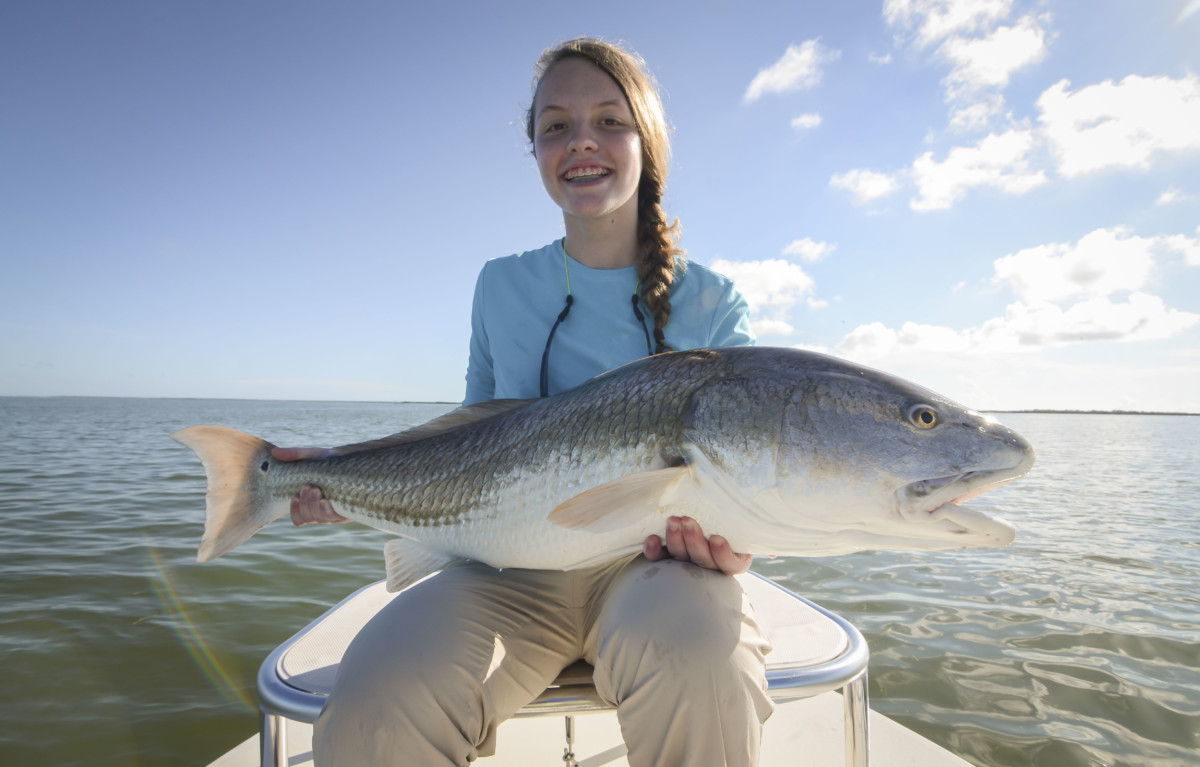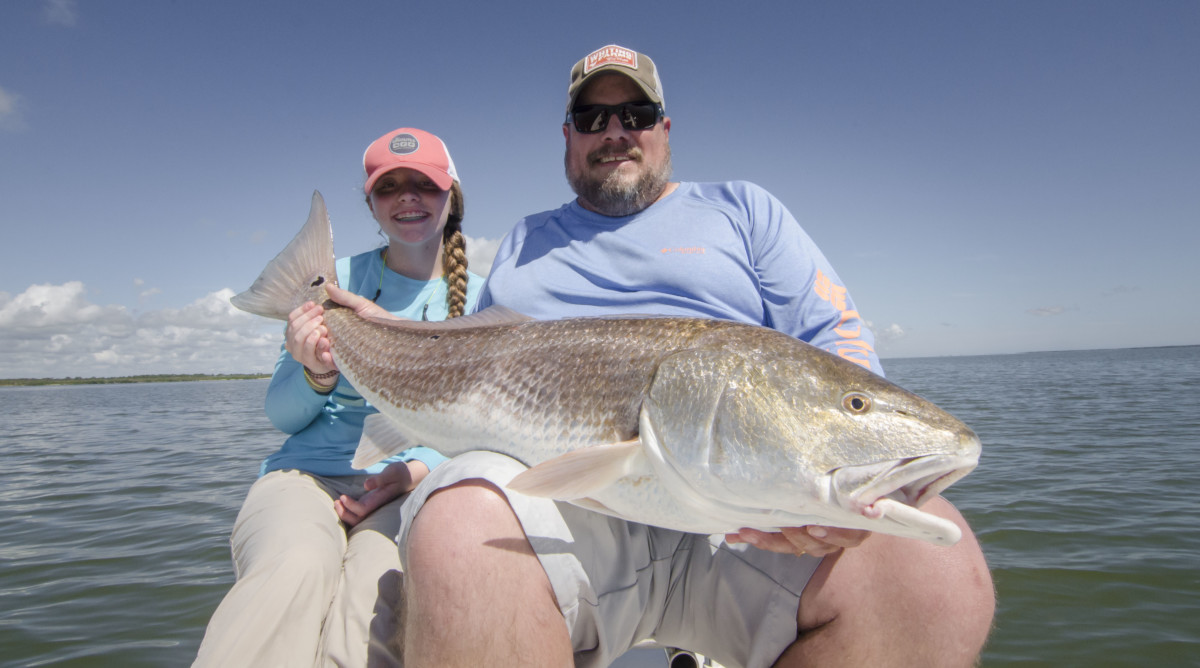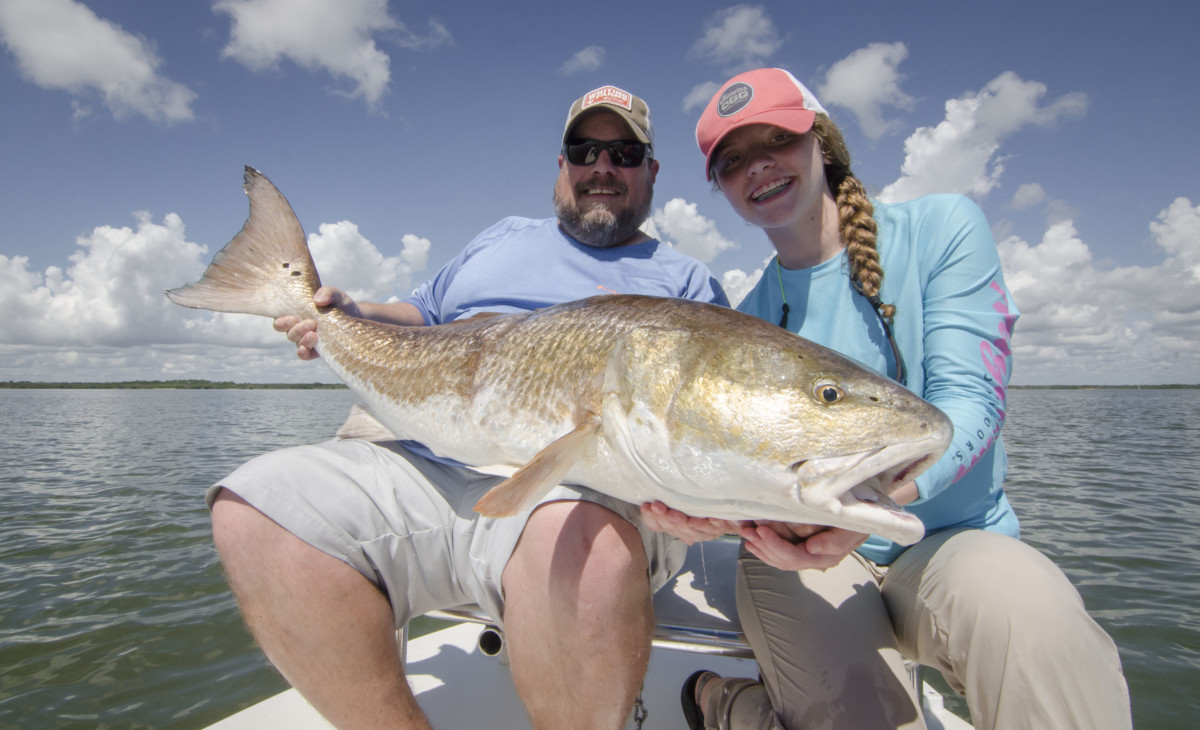 Big redfish in deep water eating crabs on the surface! we caught these fish sight fishing in 15ft of water. They would come up and roll eating crabs then we would throw a crab over where they rolled and hook up. It only lasted a few days but it was a blast. Here's Lance and his son Taylor with a few.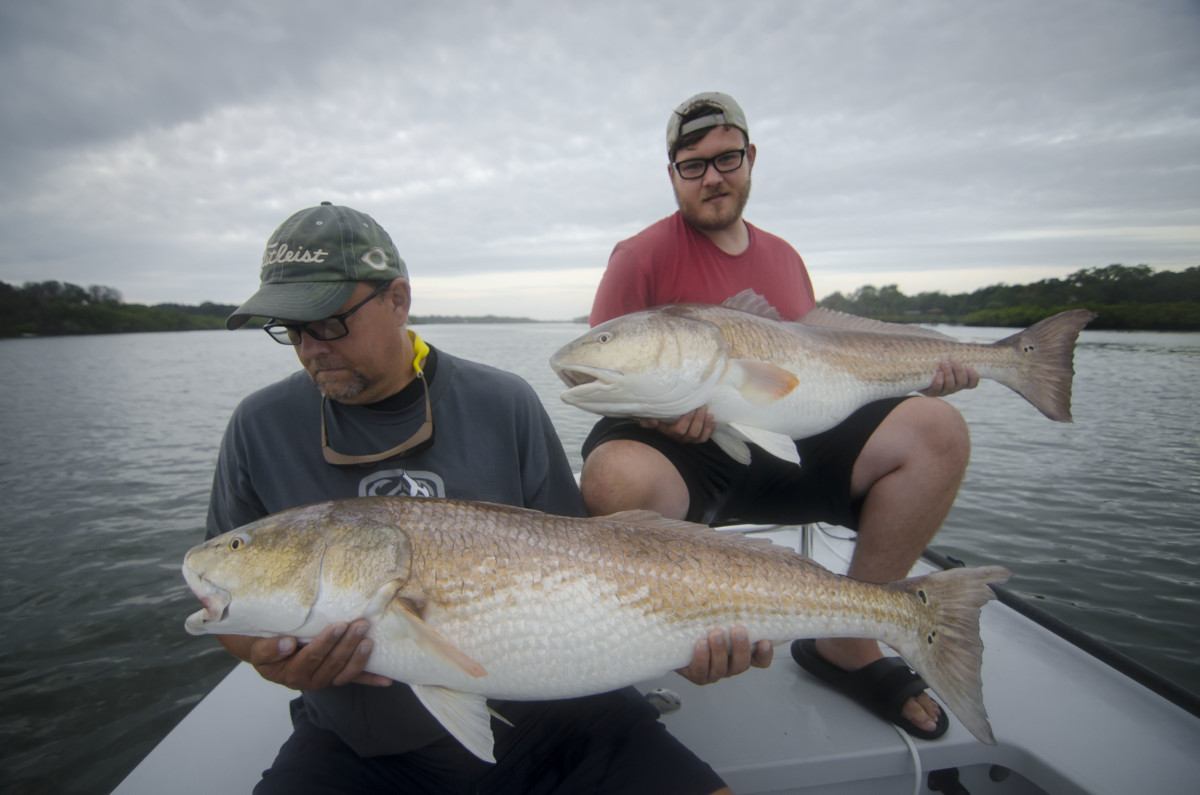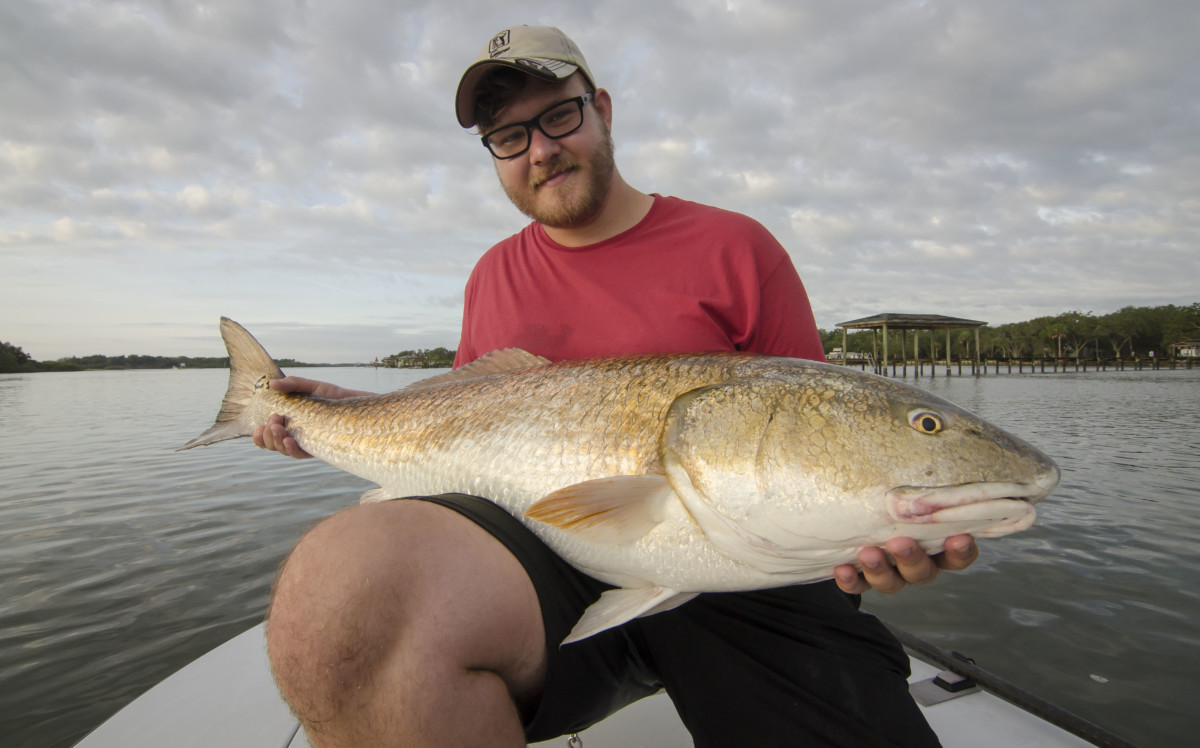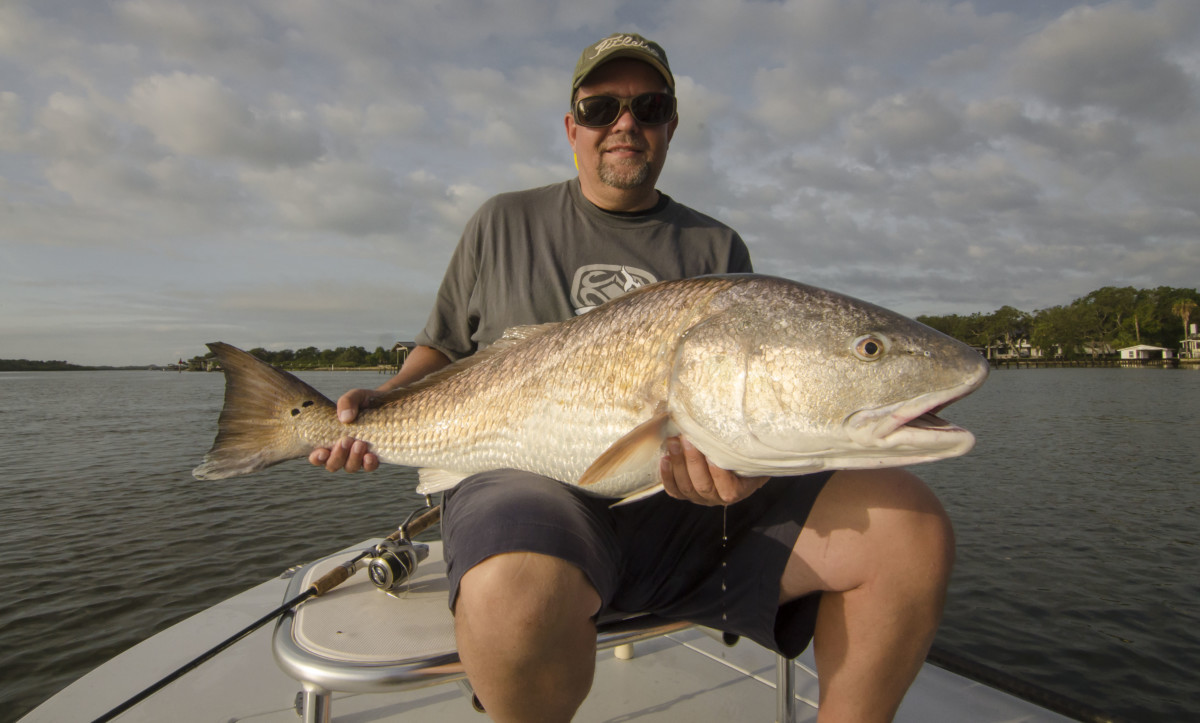 Stewart on a short morning trip caught his biggest redfish to date.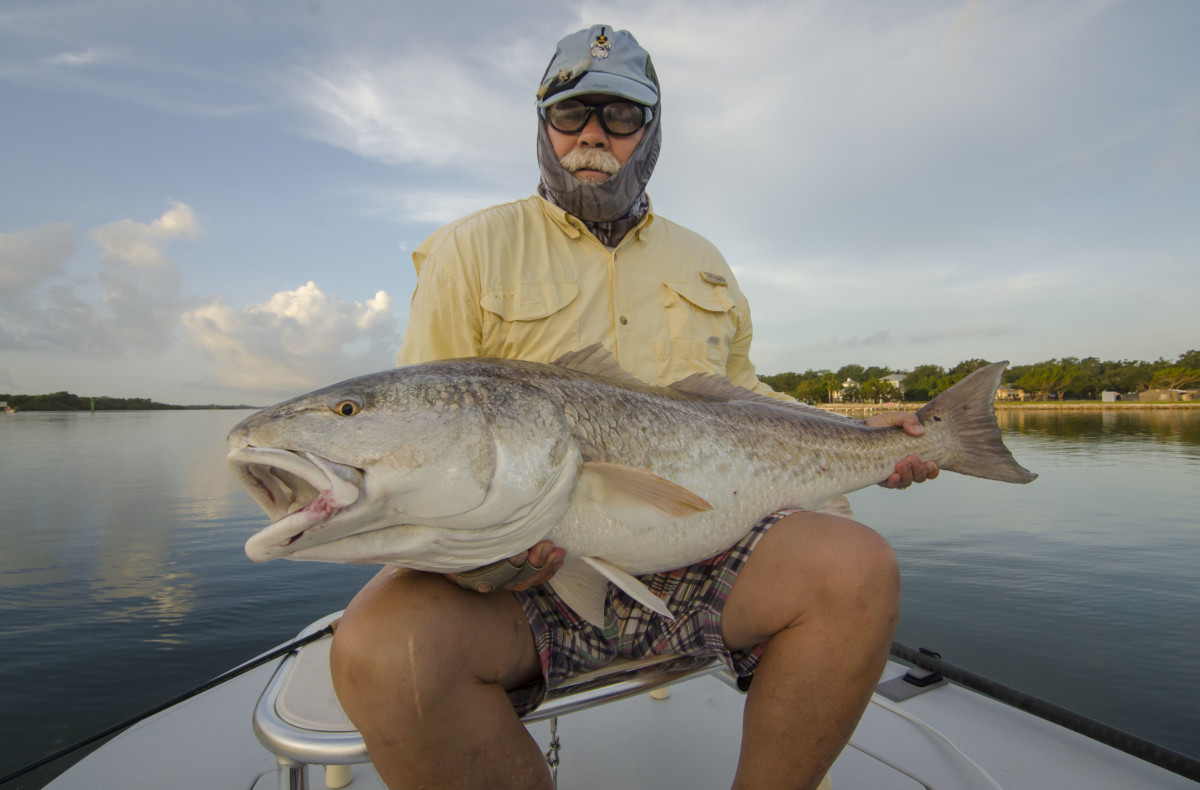 Very busy summer didn't leave me with much time to hang out with the family. Had a few days on the water with my kids separately and made some memories that will not soon be forgotten. Here's my daughter Kailey with her biggest redfish ever.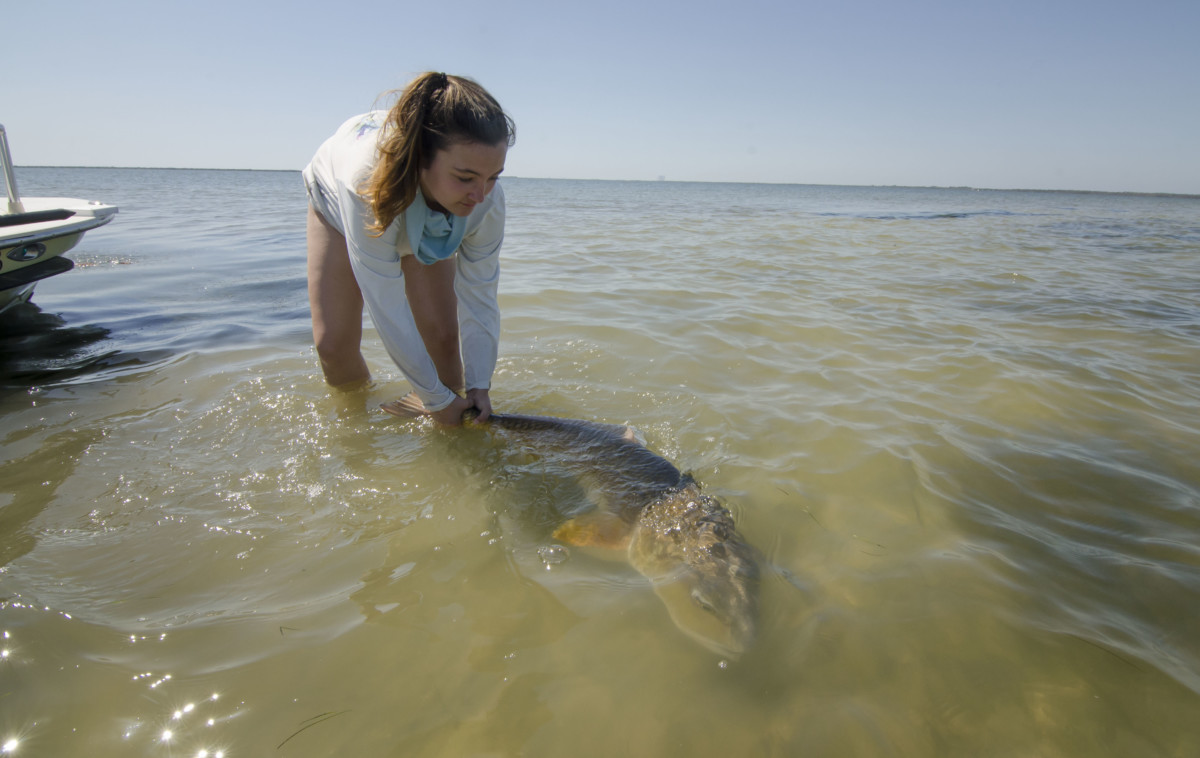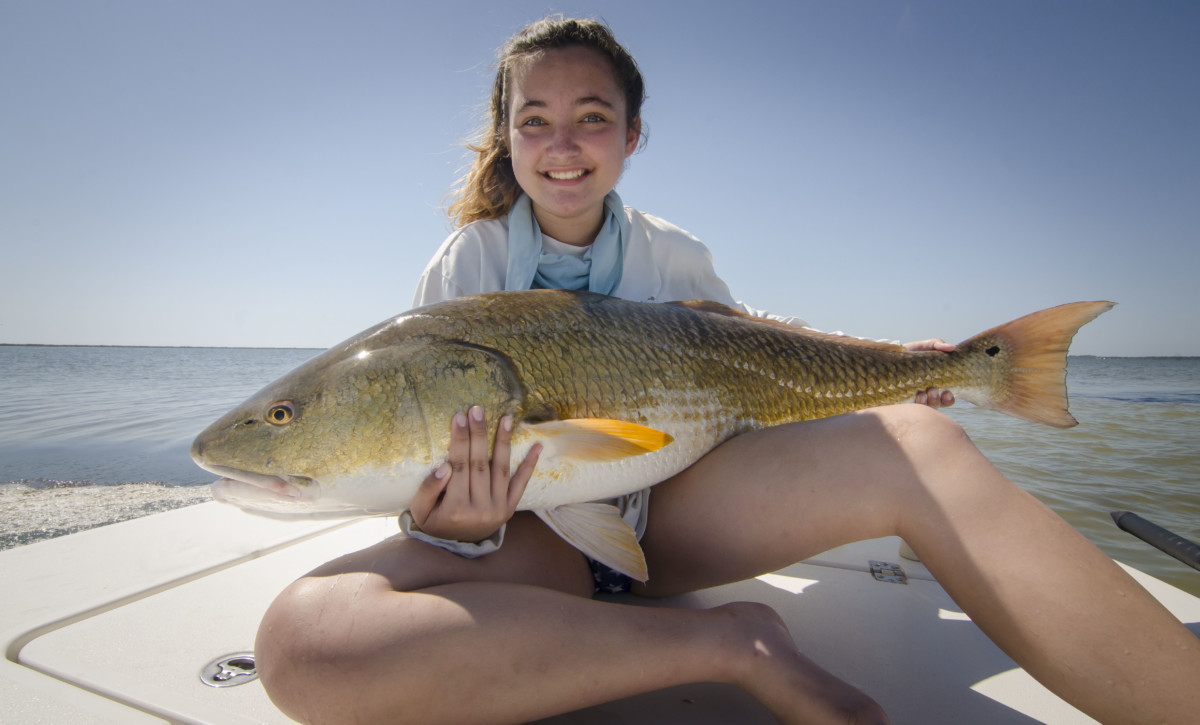 My son Hayden had fun scooping crabs from the surface and feeding these big redfish!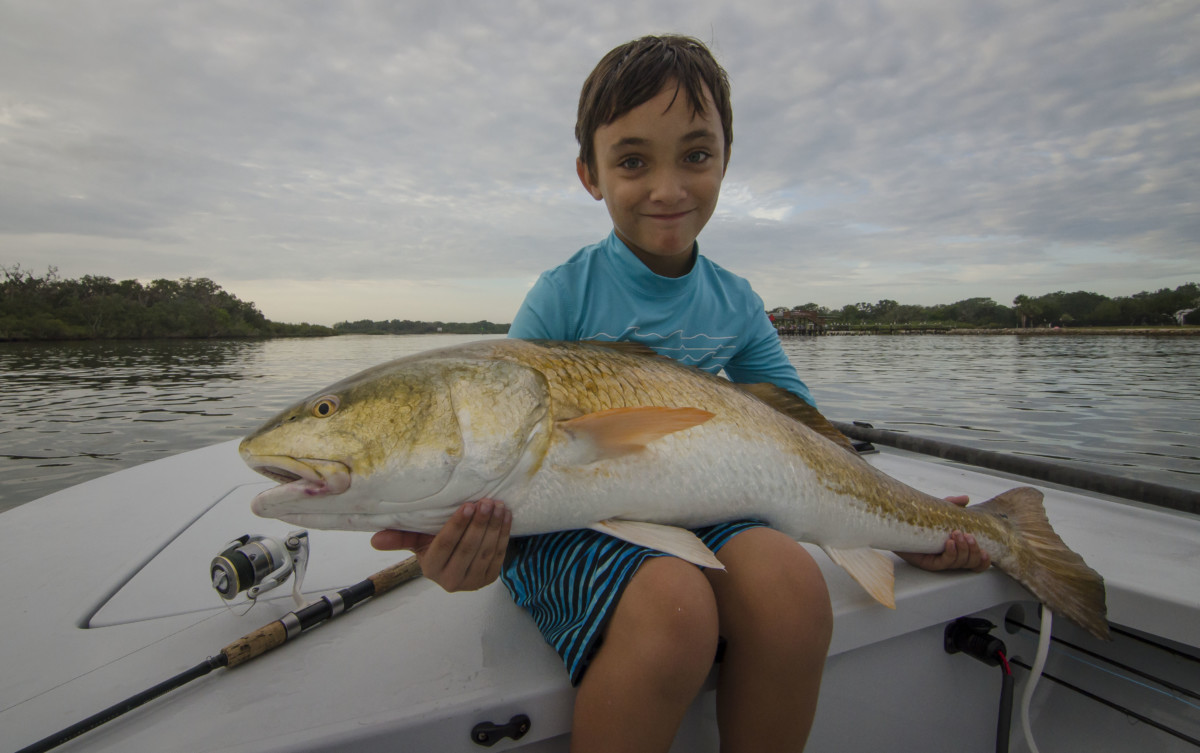 Thanks to everyone that fished this Spring and Summer. These are just some of the catches and wish I had more space to post more but I think you get the idea. Hope to see you all again soon. If you get time and wouldn't mind please leave a review on my Trip Advisor link on my website about your experience with me and the fishing.
Thanks
Capt.Justin Price
Right In Sight Charters
Fly Fishing & Light Tackle
Mosquito Lagoon-Indian River Lagoon-New Smyrna Beach
Banna River-No Motor Zone
www.rightinsightcharters.com
386-566-4687
Instagram @CaptJustin_Price or @RightInSightCharters
Facebook- RightInSightCharters or Justin Price