Mosquito Lagoon Sight Fishing Spring – Summer Report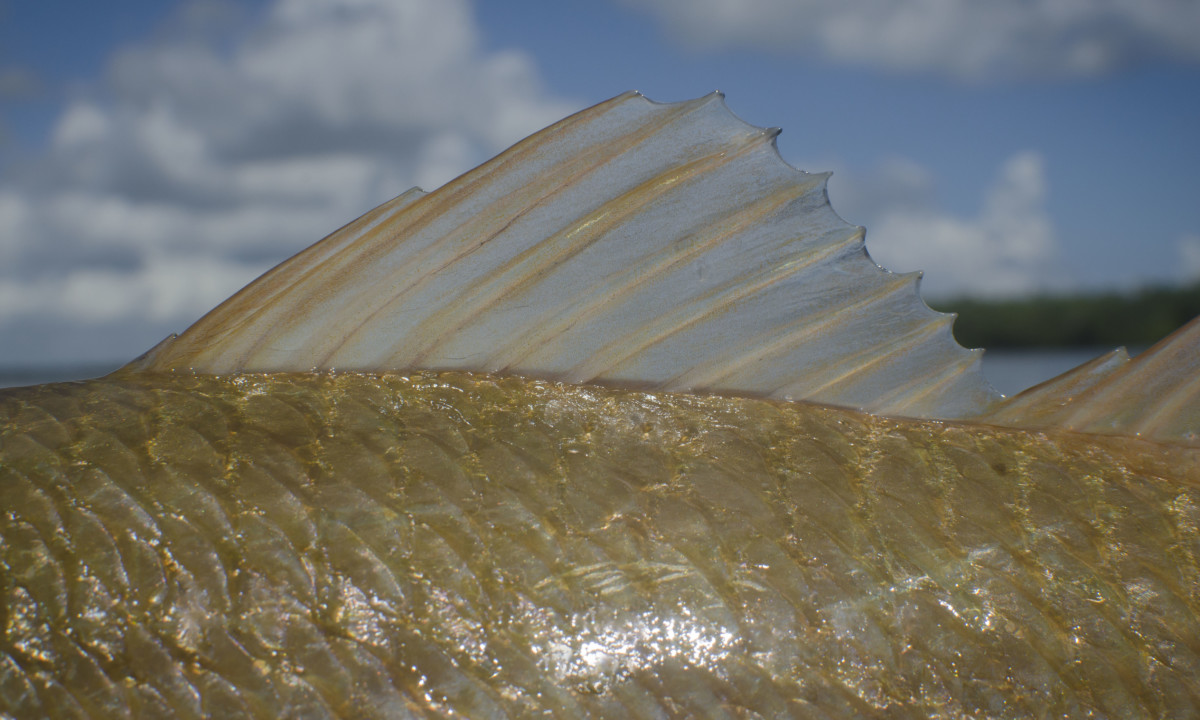 Its been a number of months since my last blog due to a busy Spring and Summer season catching fish! It will be impossible to talk and post about all the great fish that were caught , memories that were made , and the new friendships that were created.  We came out of the spring season with high water levels from all the winter rainfall and due to the mild winter the water never really cleared well for us. Despite all the rage over water quality issues in Florida making headlines and the algae blooms we've battled its been a pretty good year sight fishing for redfish, big seatrout, and black drum. The spring run of baitfish did not show as well as passed years which in turn made it tough for predictable patterns to go by and left us hunting for most of our fish to get the shots. In most cases throwing flies and artificial lures to fish has been more successful then the guys using live baits. This summer we have lacked rainfall which has resulted in some of the lowest water levels seen in a few years really concentrating the fish and matched with sunny skies it has made for excellent fishing. The low water is a blessing in disguise allowing the remaining shallow grass we have to get the sun light it needs to survive these blooms we've been cursed with. If you live in Florida or have friends and family that do please spread the word about the water issues we are facing here and make sure to pay attention this voting season and elect the right people that will push for the quality of Florida's water ways.
Coincidentally once the water dropped the weather patterns started to be consistent making days on the water more predictable and enjoyable for and anglers and the guide. Its been one of the best years in some time getting shots at small schools of tailing redfish on a daily basis and lasting through the day in some cases. Also sight fishing to large trout has been good as well but mostly due to the dingy water camouflaging the boat and the cast from anglers. Don't get me wrong the fish can see better then you think despite the dirty water so if the fly or lure placement isn't correct they are quick to let you know. Its a learning curve for most fly anglers that spend most of their days casting in fresh water versus the salt and sight fishing for the first time from the bow of a skiff. Being able to put anglers in the right position for a shot, coach them through their cast and get to watch it all come together from the back of the boat is a cool experience and why I love guiding!
Hunting redfish and trout this summer I've found myself in a comfort zone sticking to certain areas with just the right depth. Early mornings redfish and large trout can be found snaking over the shallow grass in less then a ft. of water but most of my success has come from fish in 1ft.-3ft. range. This summer we have been blessed with lots days with blue skies which has really  helped to spot the fish if they were not tailing. My fly rods have had the same patterns tied on almost since winter with few days reaching into my boxes for different choices or to change because they were not fishable anymore due to being chewed on to much. EP pinfish patterns have worked well since mid spring for swimming and floating redfish casting just passed the fish and swimming the fly by them at eye level even tailing fish couldn't resist. Other patterns that have worked excellent is that flats bunny all black and no flash unweighted for swimming fish and weighted for the tailing redfish and trout. Popping small gurglers over groups of tailing redfish has made for some exciting eats from fish. Lately more times then not while casting to tails its been common to have a trout snatch the fly before the redfish could get their mouths on it and results in blowing the whole school out. Although this is an older shot I took this is what we have been seeing consistently most of the summer.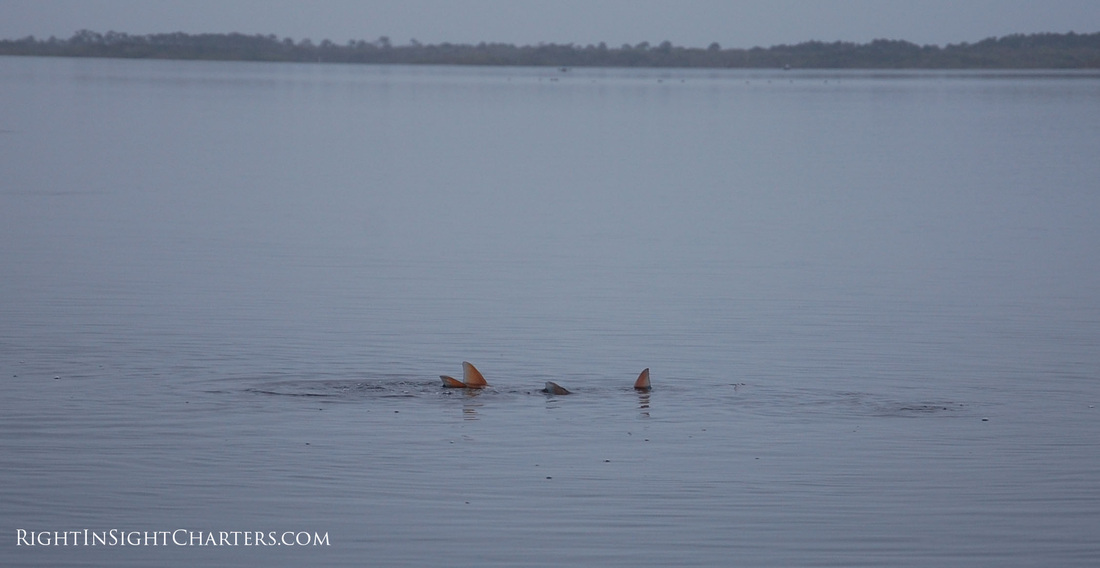 All the flies that have worked for redfish have worked for the seatrout as well with some days getting multiple hook ups and in some cases feeding the same fish twice. The biggest trout this season on fly was caught by Matt Dodson a fly fishing guide from MT. in less then a ft. of water that was relatively clean. Matt laid the bait pattern right on the nose of the fish and the trout looked up and inhaled it within 20ft of the bow. This was his first seatrout ever on fly….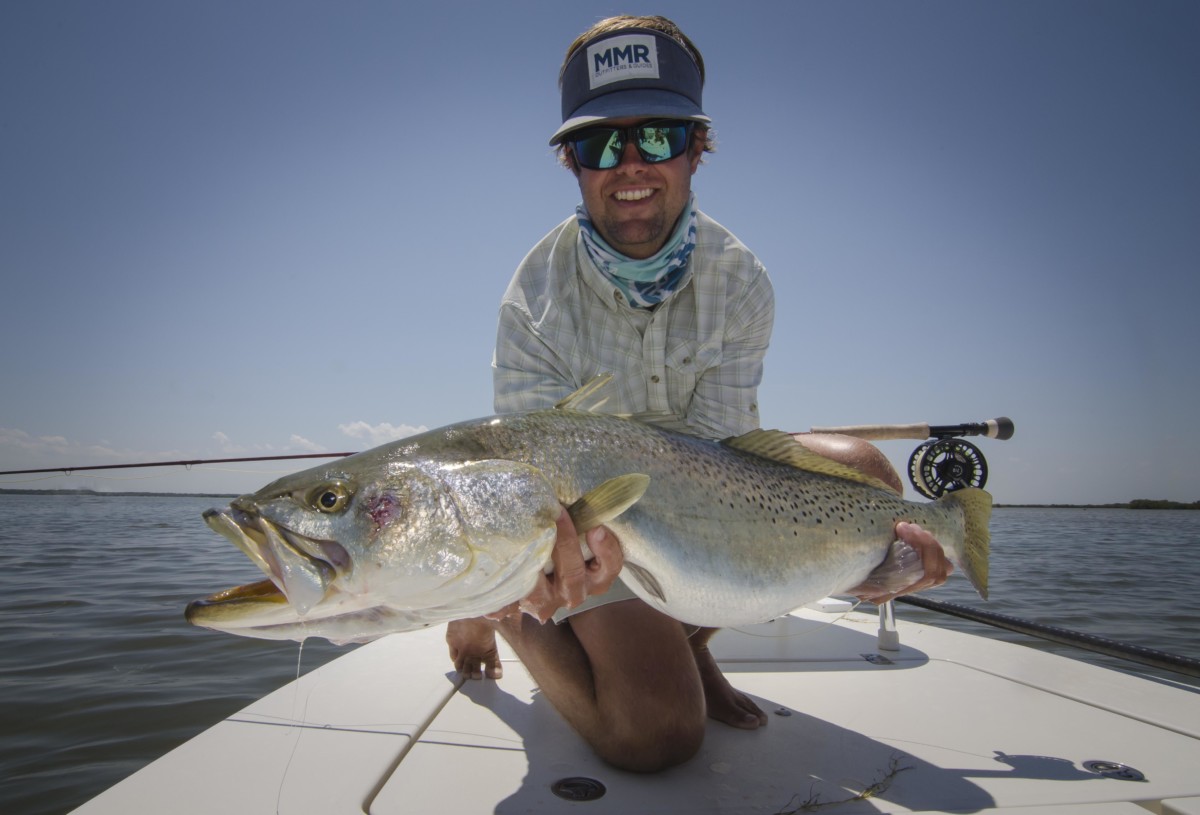 Here's Mark from MD another angler ruined by sight fishing a monster trout to make it his first. This particular fish ate the fly once…came up and thrashed his head around and spit the fly then returned to the same spot shaking off what just happened. Mark made another cast and the fish ate again except this time he stayed on the hook.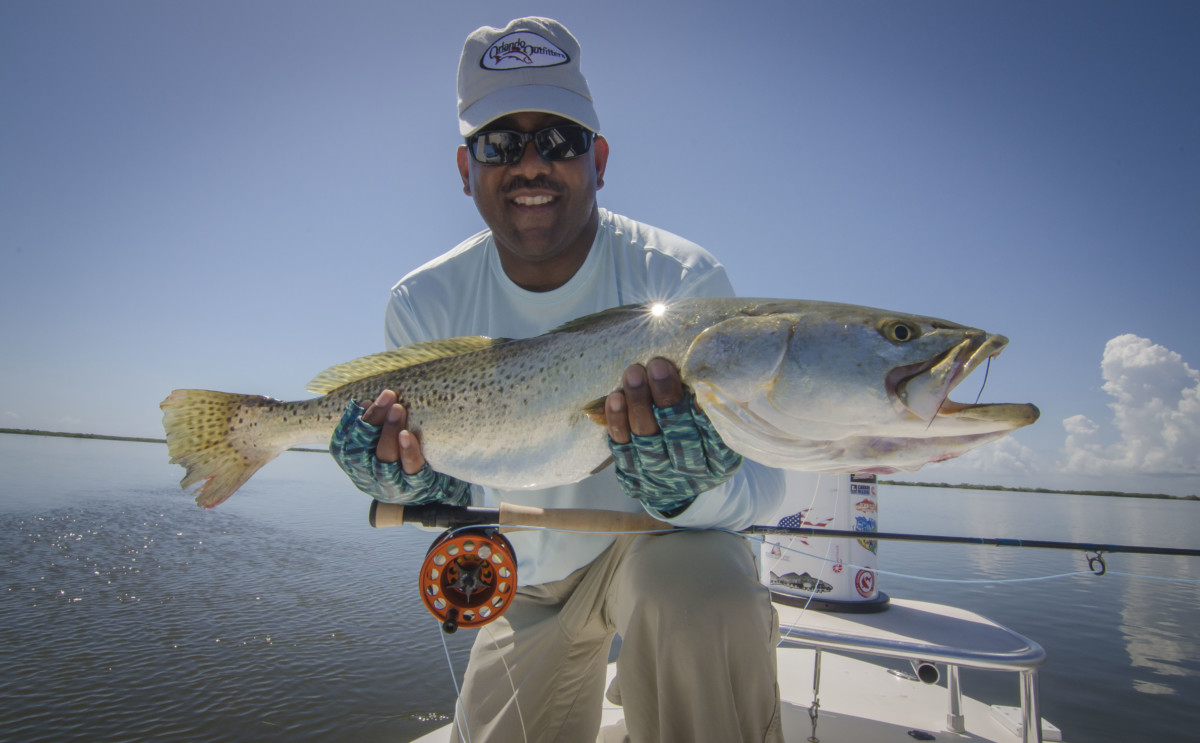 Mark caught a decent number of redfish for the first time as well but what I really remember about this day was watching him sight cast 5 nice trout total which is rare.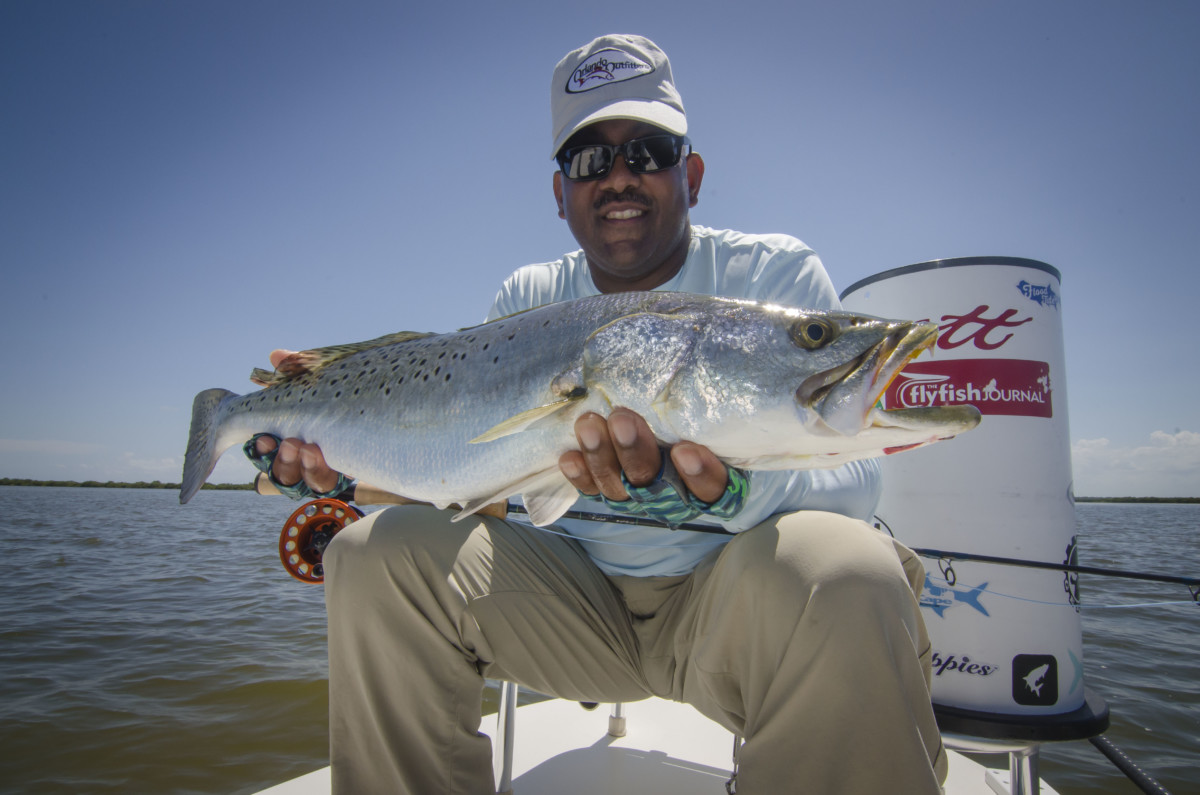 Here's one of my regulars Chris from TN with his first seatrout on fly sight fished just feet from the boat. He also caught and decent number of redfish over the coarse of two days.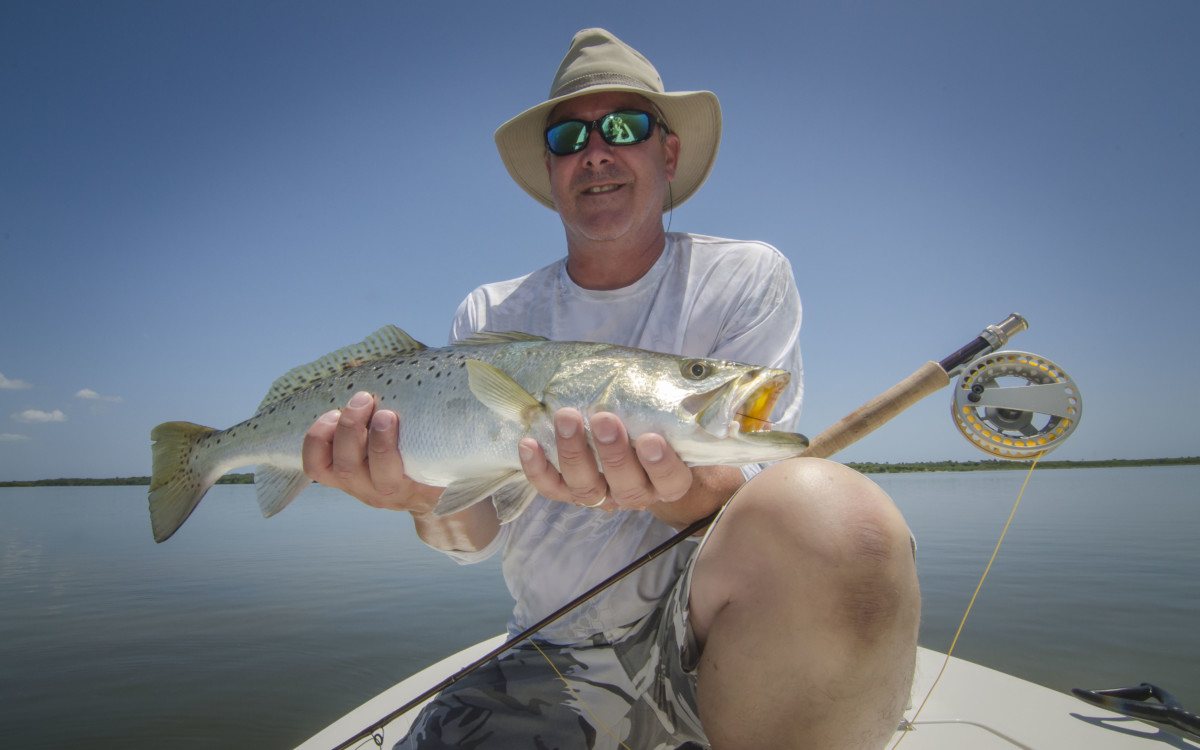 Between trips with clients I managed to squeeze out with friends and join in on the great trout action. Here's a good friend Casey with his first seatrout on fly caught while fishing with me and good buddy Capt. Jesse Register.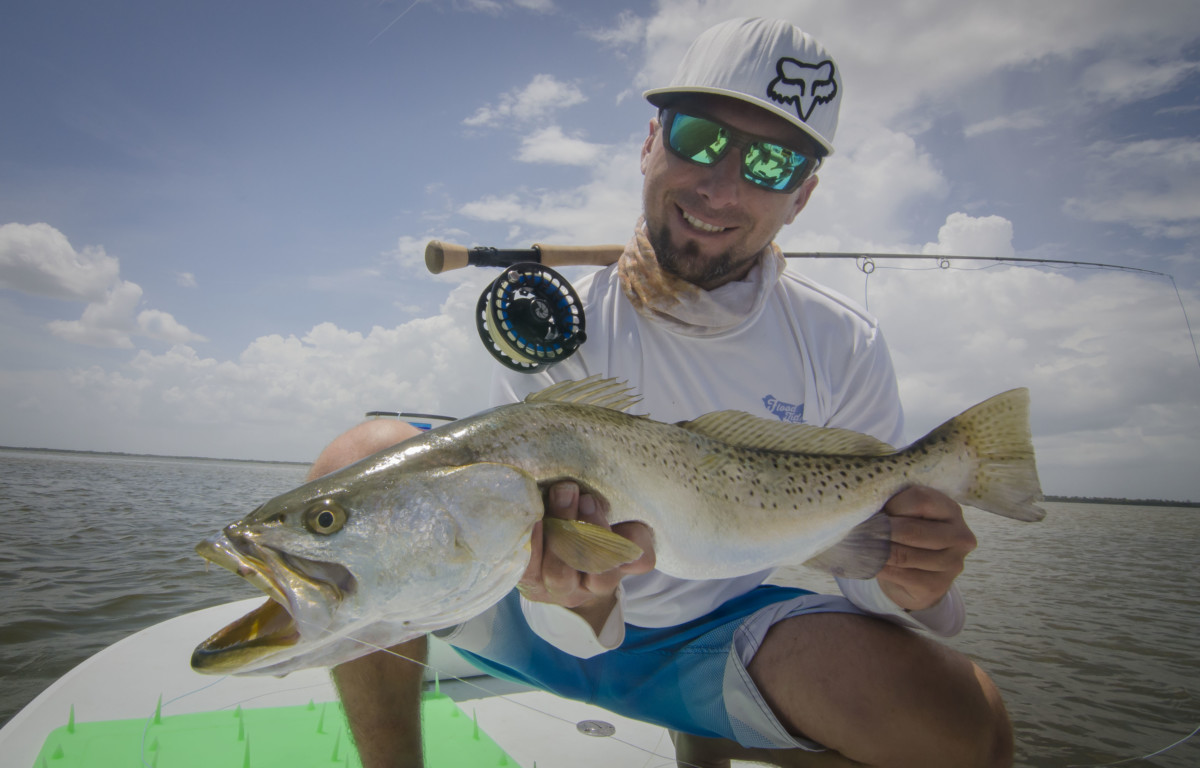 Here's one I caught while fishing with my good friend Capt. Scott MaCcalla on a day off.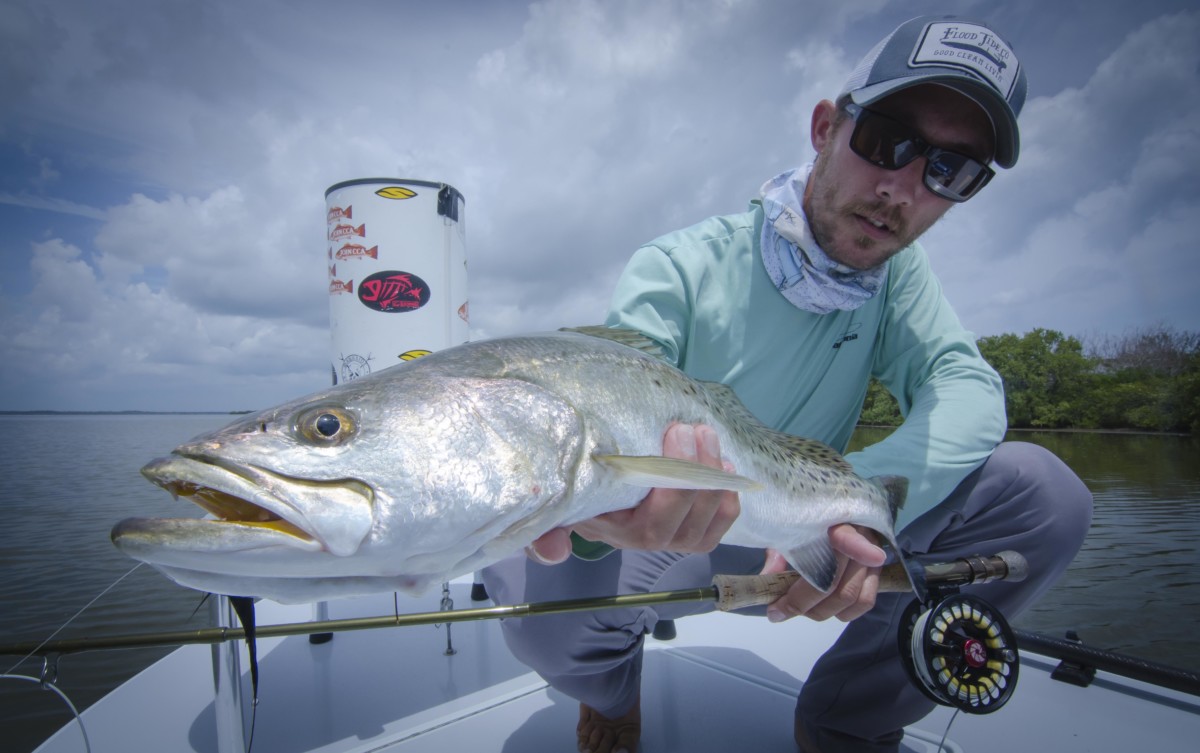 Some really nice redfish came to hand on fly this summer as well. Here's Martin from MX. who was in town for Icast with his first redfish ever on fly that came out of a large school finning on the surface…multiple fish grabbed the fly before this fish inhaled it.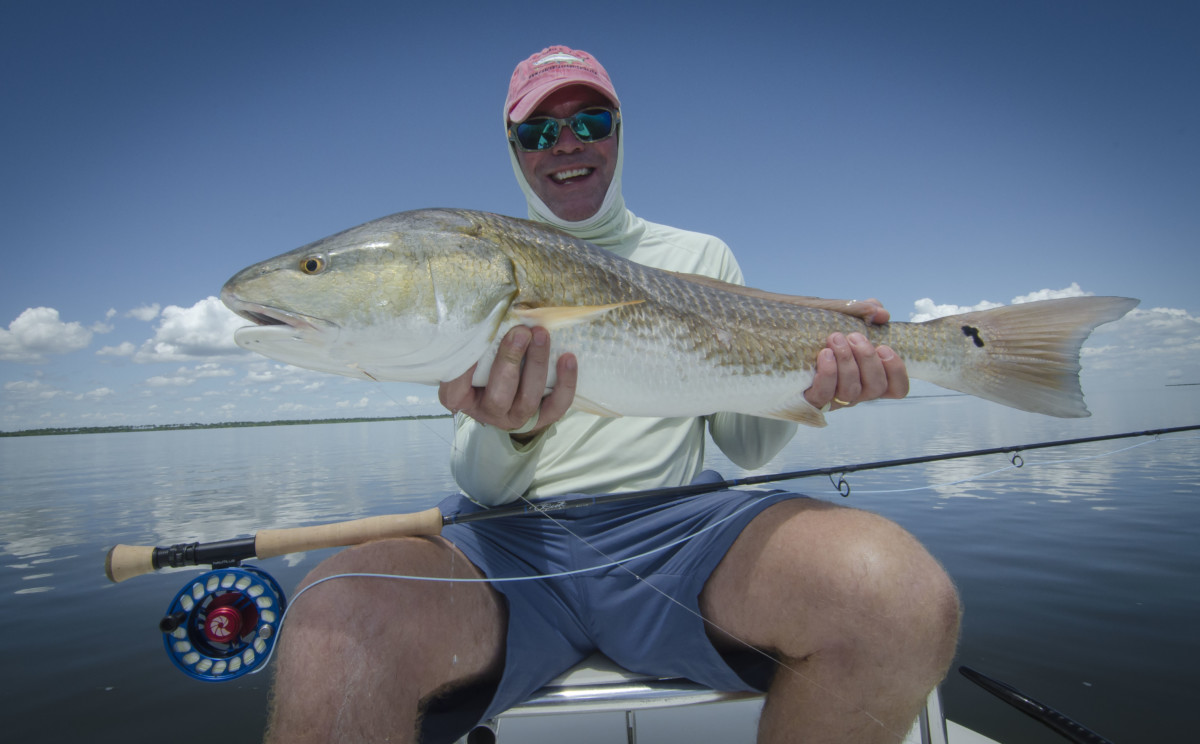 Moments later Martin followed it with a second fish before the winds started to blow and the fish caught on.
Gavin sight casted this nice redfish as it swam hard on the surface across the flat and Gavin's presentation couldn't have been better…oh yeah and not to mention caught on a 5wt too.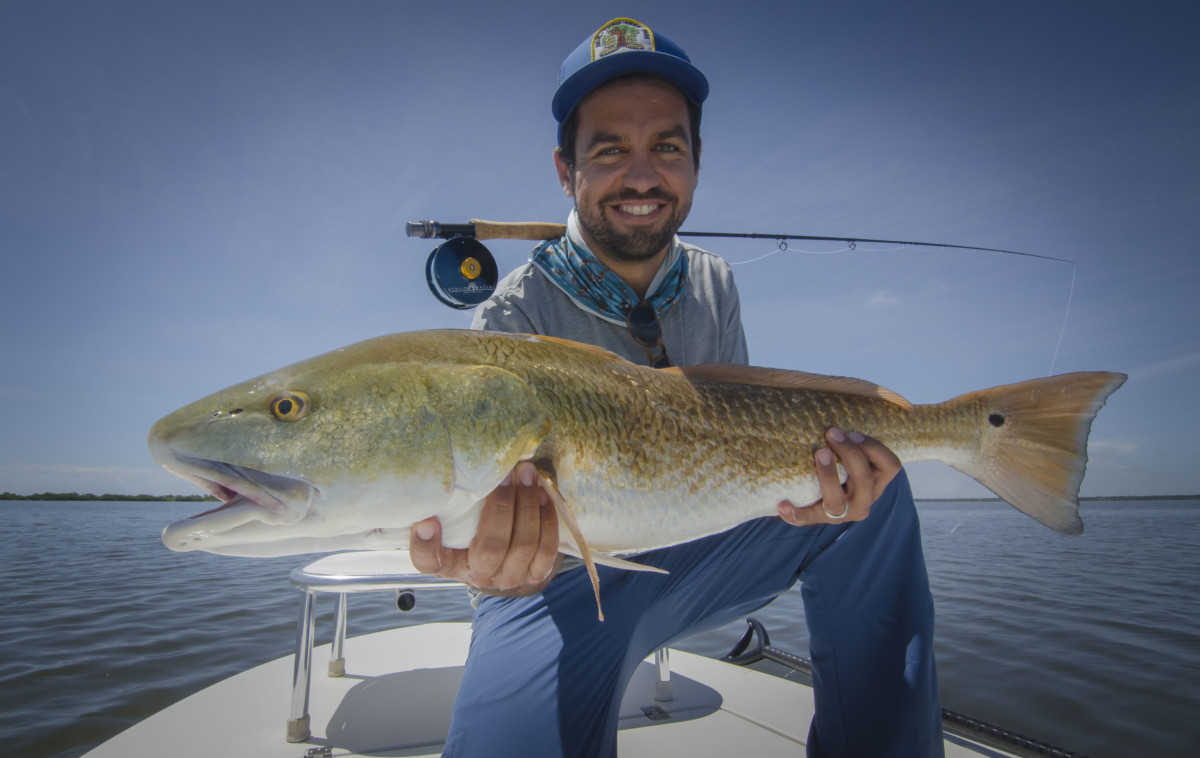 Here's Brad from RI. in town for Icast with his nicest redfish of the day and his biggest fish on fly ever…that makes for a happy guide.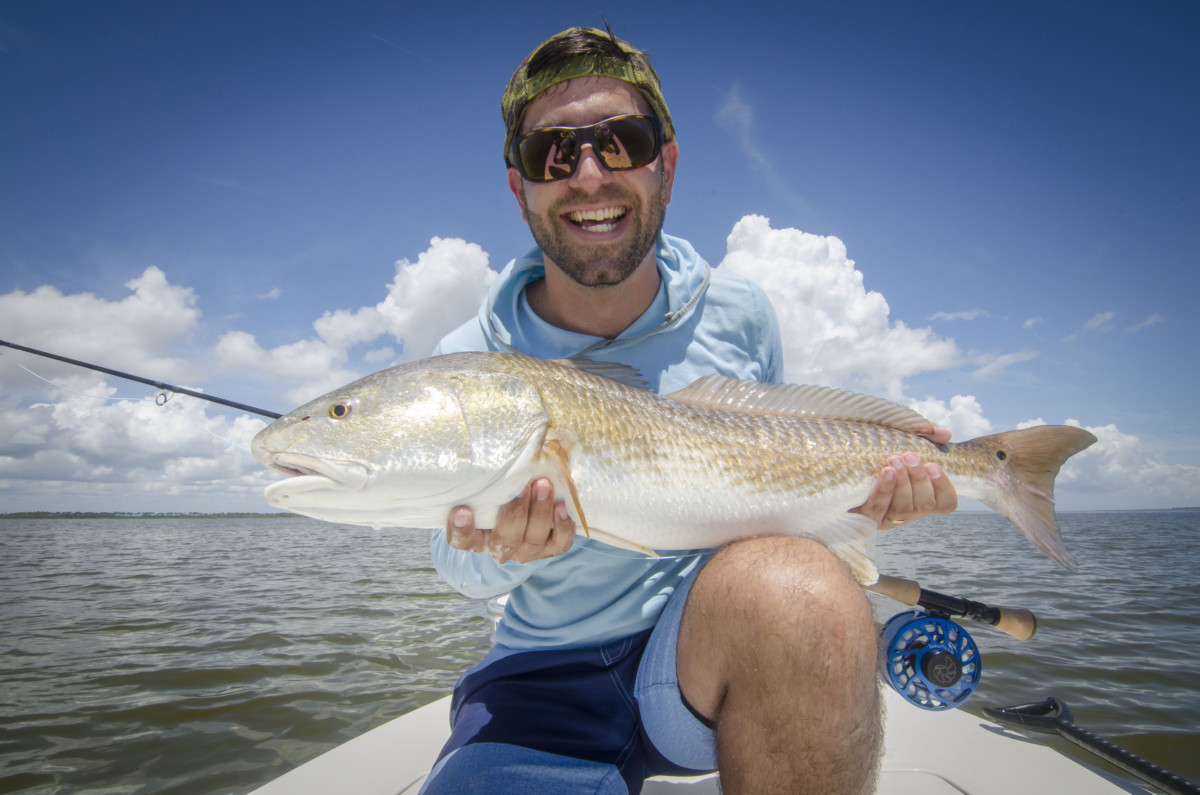 Brads good friend Eric also caught a few redfish this day for his first redfish experience.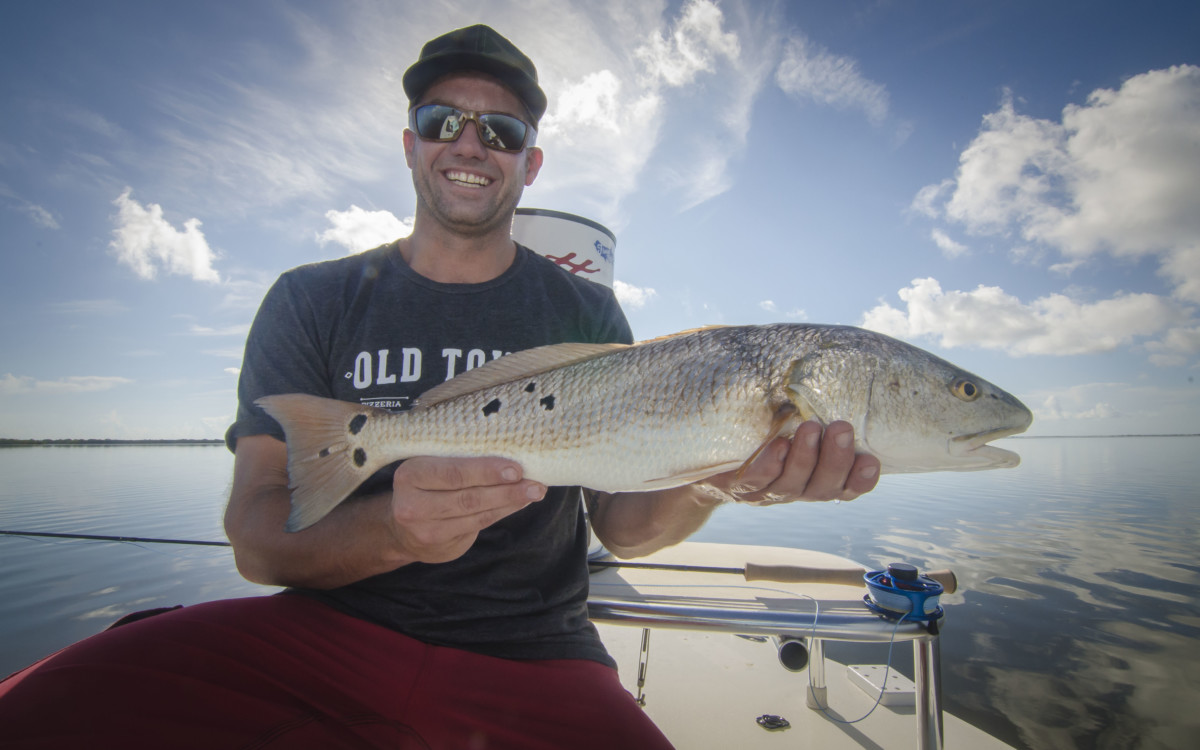 Another great memorable day was fishing with Jacob a young fly angler and his dad from GA. The conditions were nice with calm winds, happy fish tailing all day, and no other boats in sight. Jacob was spoiled for his first sight fishing experience in the shallows losing count with reds on fly and his first black drum on fly. His dad also caught a decent amount of redfish on DOA lures and a few times we had double headers with Jacob on fly and his dad on the spinning rod.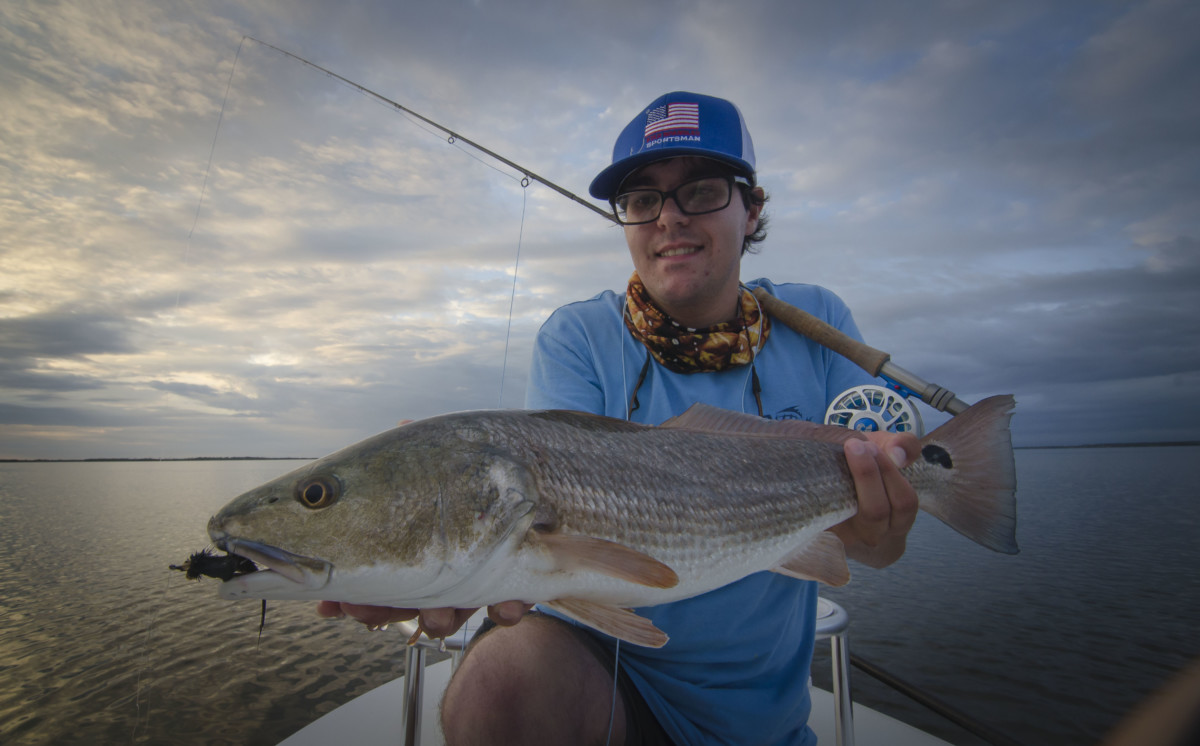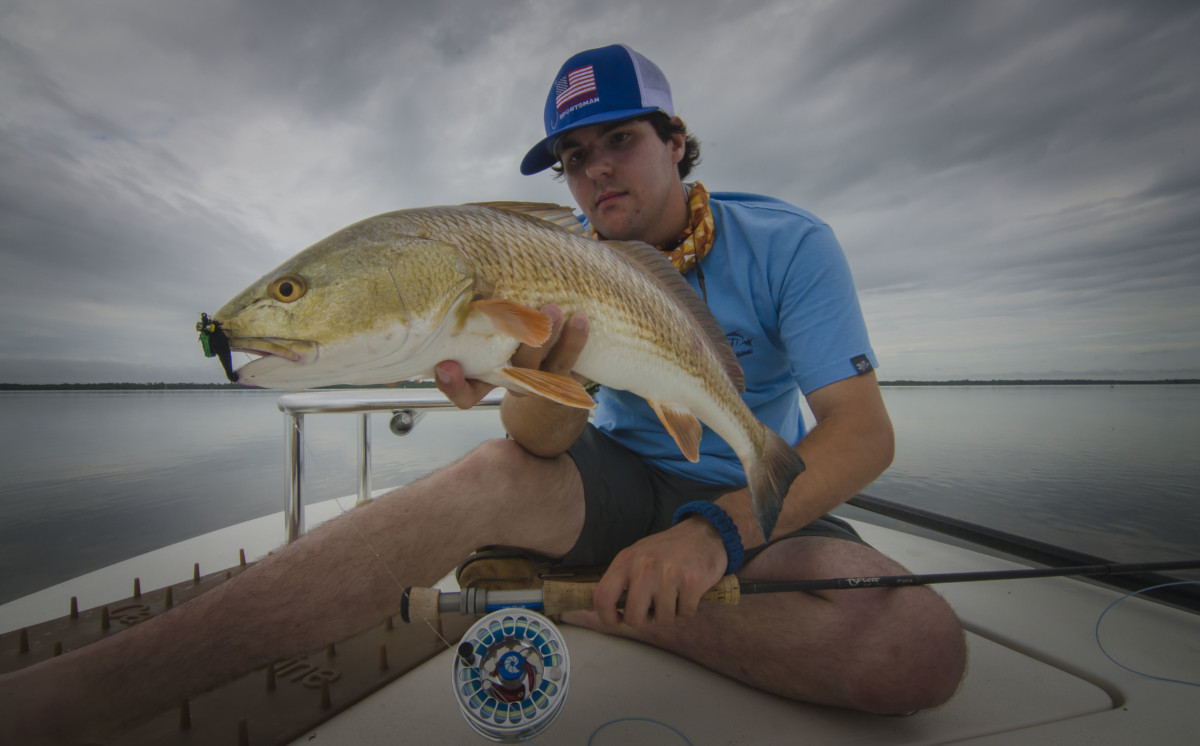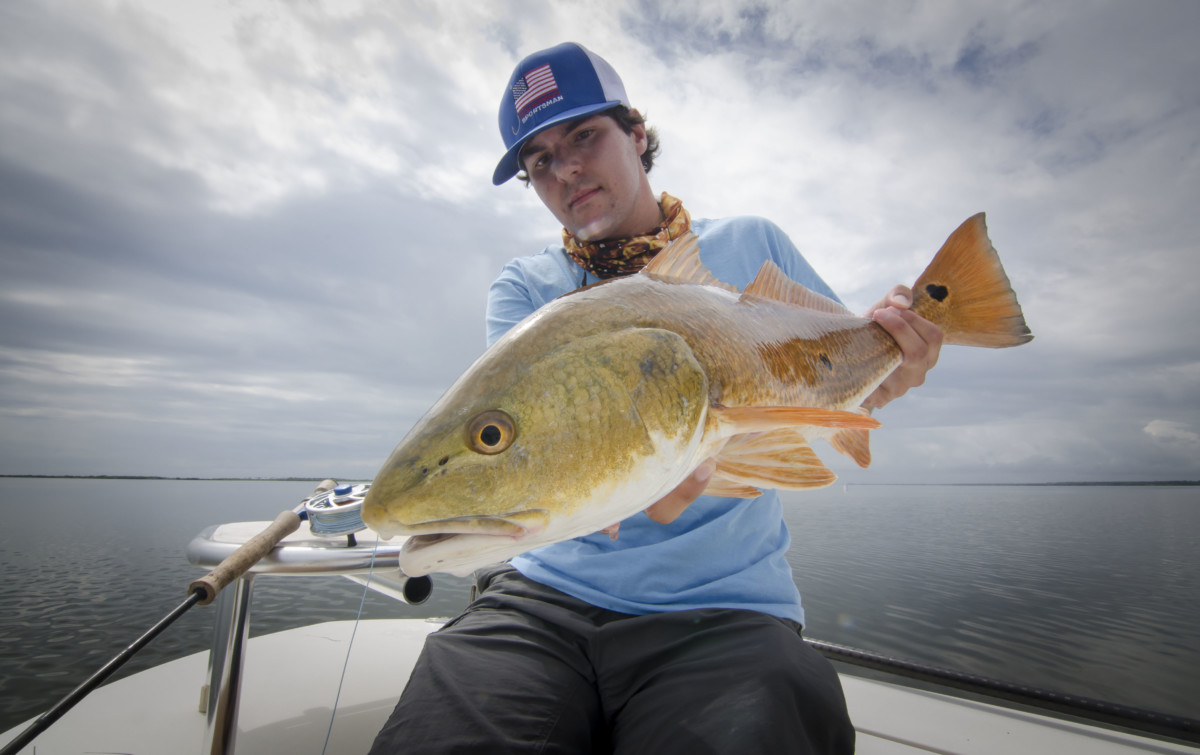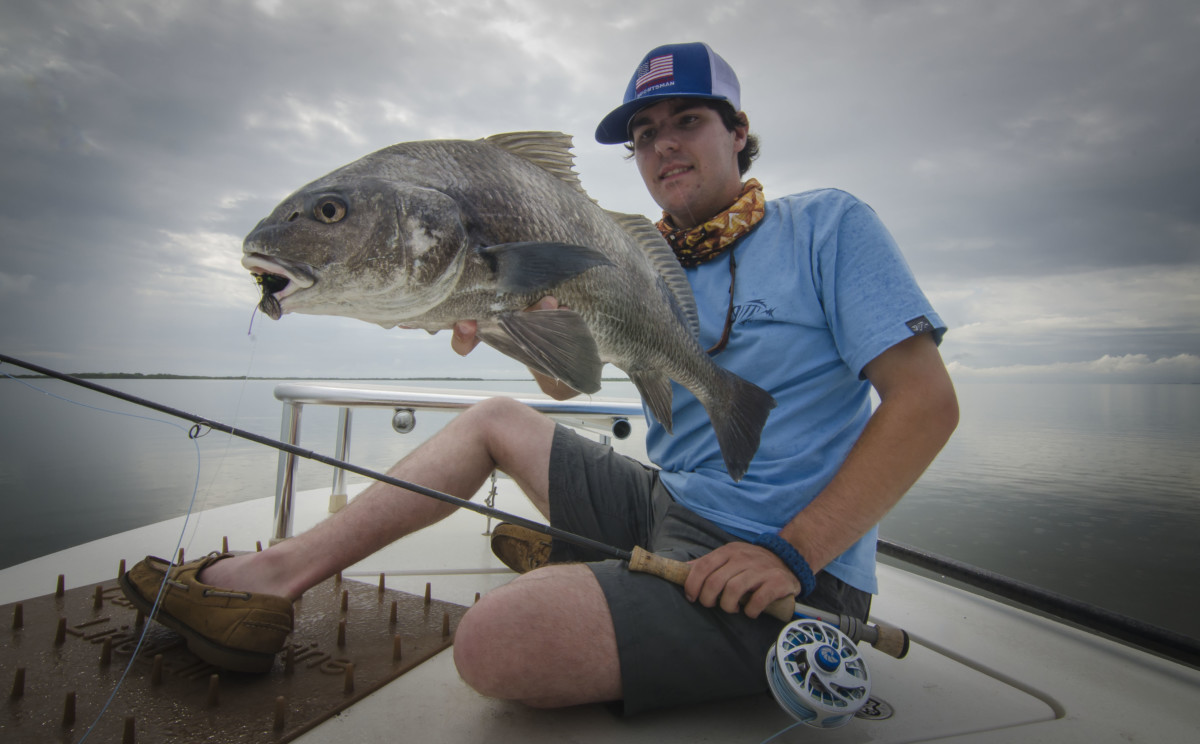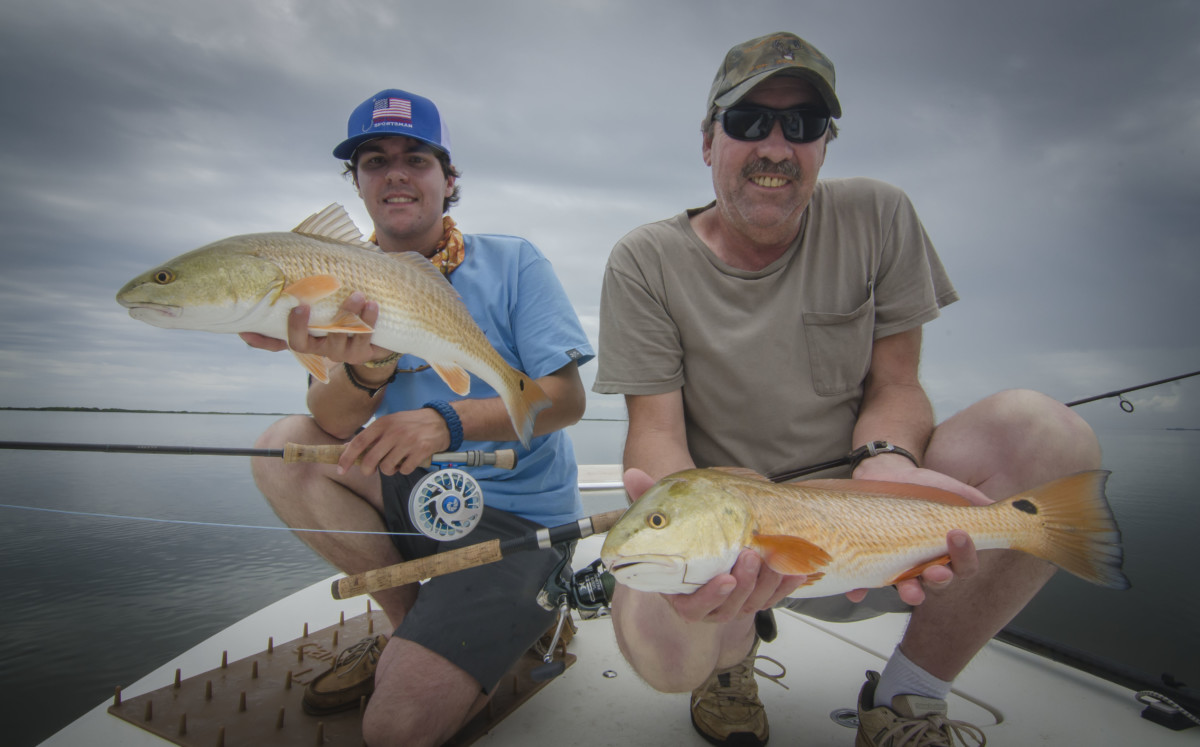 Phillip from the UK did a great job sight casting redfish for the first time with a little help from cooperative fish. Not sure how many we finished with all I know is he was smiling when he left.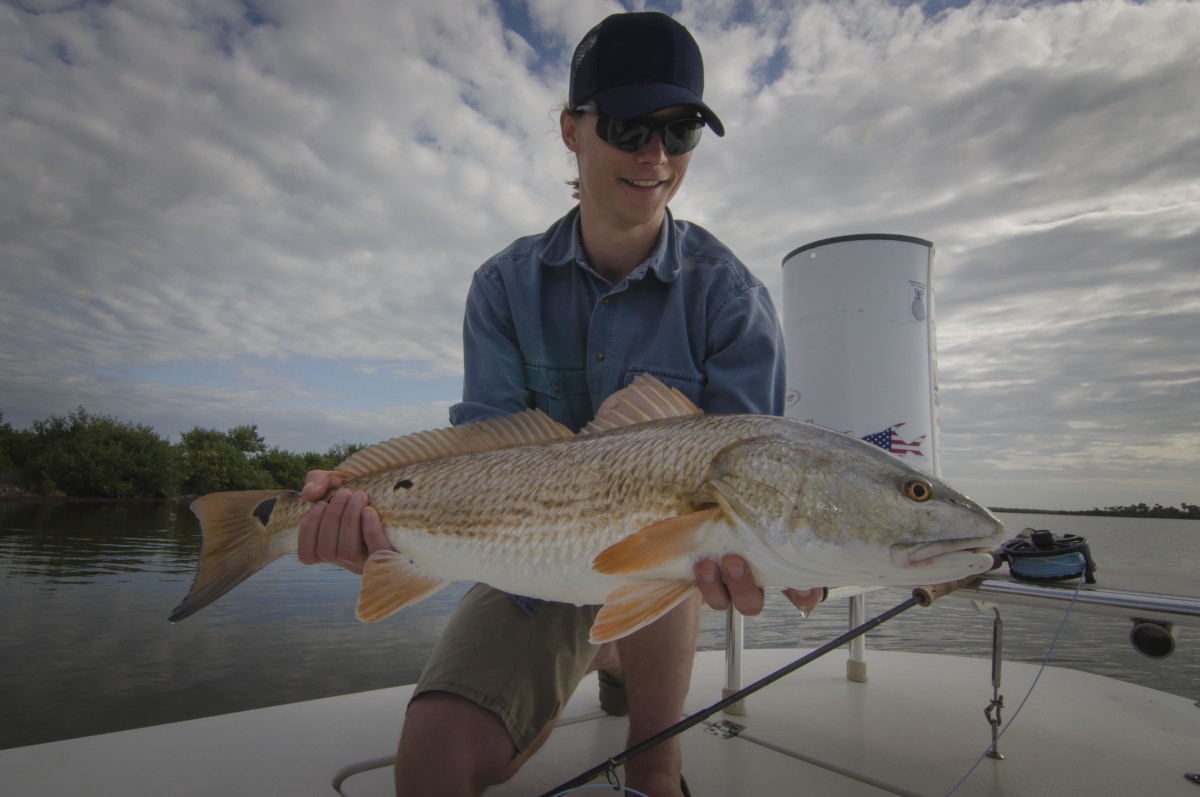 This particular fish Phillip fed three separate times and and after each attempt the redfish would spin in circles looking for the fly and after the third eat the hook stuck good.
It wasn't all fly fishing, I had my fair share of clients using lures and in some cases live bait depending on the age and skill level of the anglers that trip. When throwing lures most fish were caught on DOA lures 4″ paddle tail around the mullet schools and as the sun came up we would down size to the 3″ paddle tail in natural colors which is easy to cast at tailing redfish or just a steady retrieve for those floating and swimming redfish and seatrout. DOA Lures 3″ shrimp have also worked well when throwing at tailing redfish. Here's Jim from FL with a nice redfish that was tailing prior to our encounter.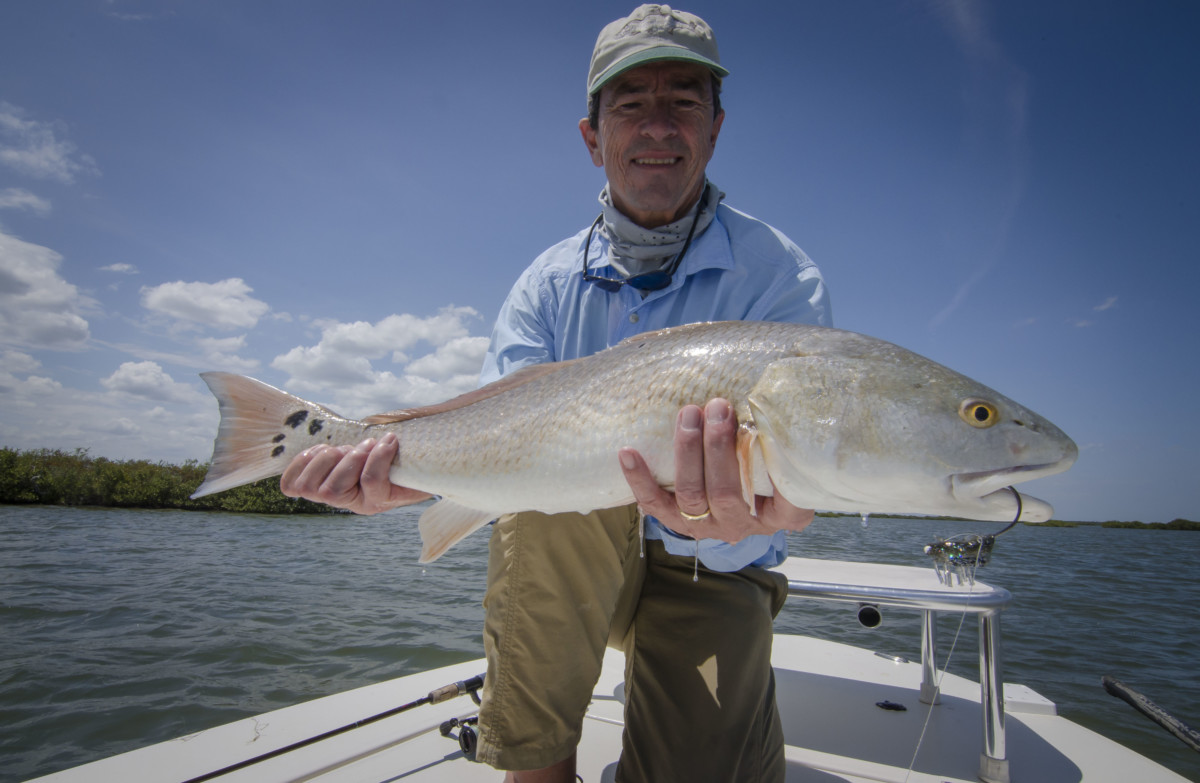 Matt from Alaska sight casted this nice speckled trout on a DOA lures 3″ paddle tail.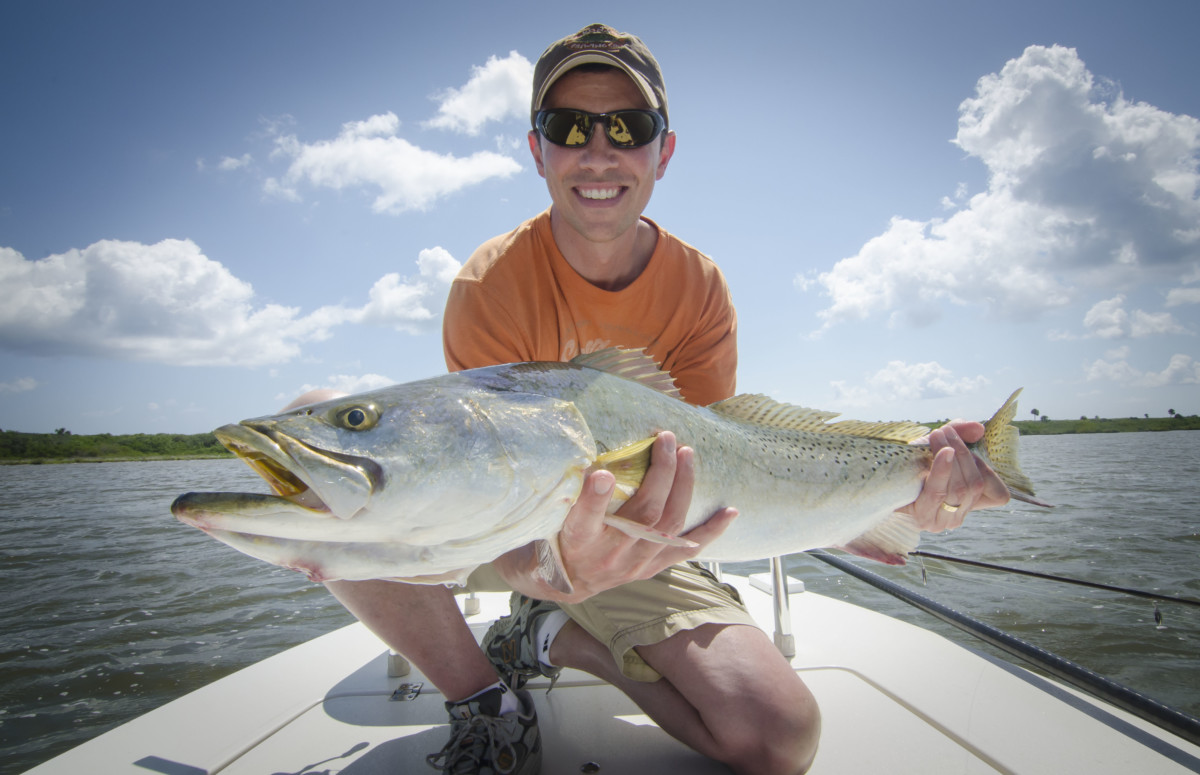 Here's Dean with his biggest redfish ever that he sight fished from a large group throwing the pinfish spoon by Aqua Dream Lures. His son Craig was by his side to help hold this big fish.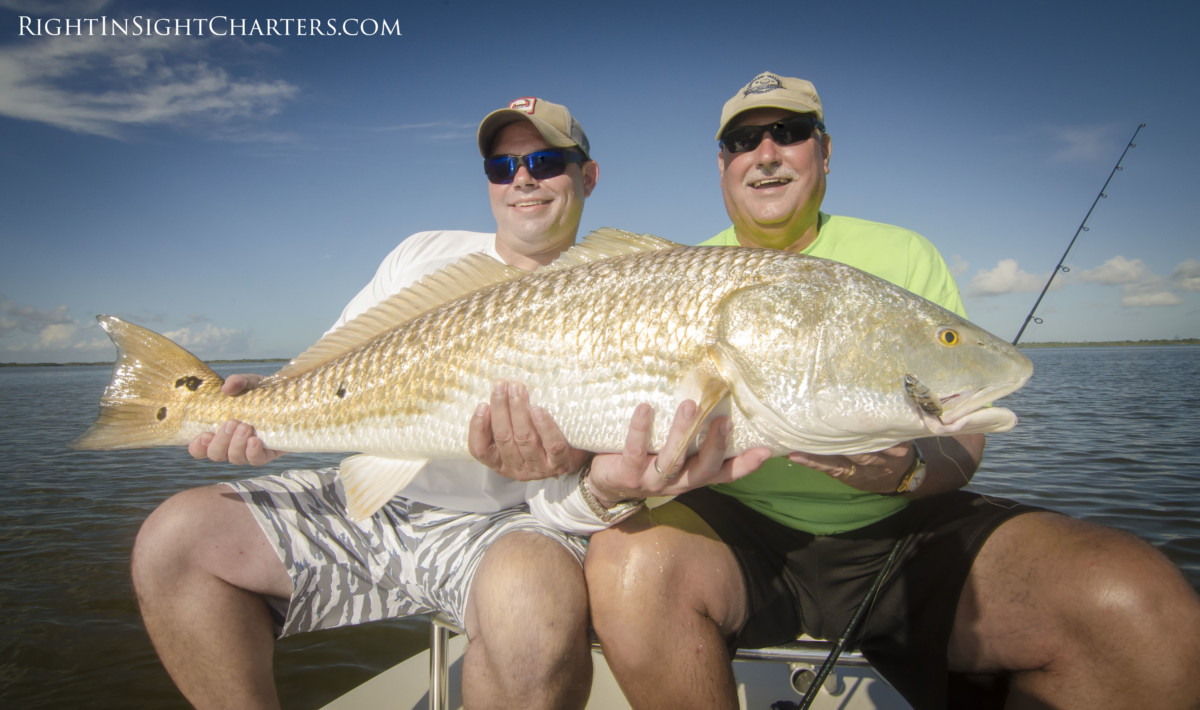 Spent two days fishing with Chris Kuhn and his two boys Noah and Lucas using live baits. We spent both mornings early trying to sight cast to some large redfish but the fish were constantly on the move but the boys still managed one each day. We finished the first day catching a few small redfish and a lot of small trout. The second day we tried some sight fishing to schools of tailing redfish and the boys did a great job.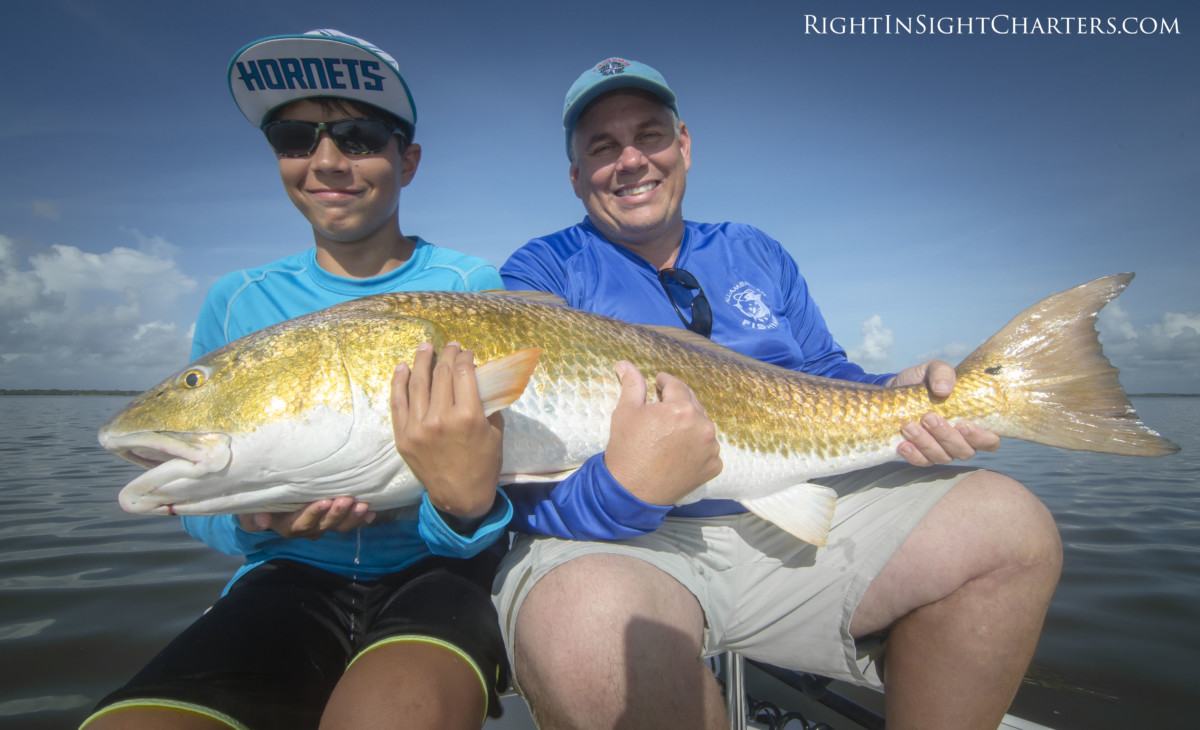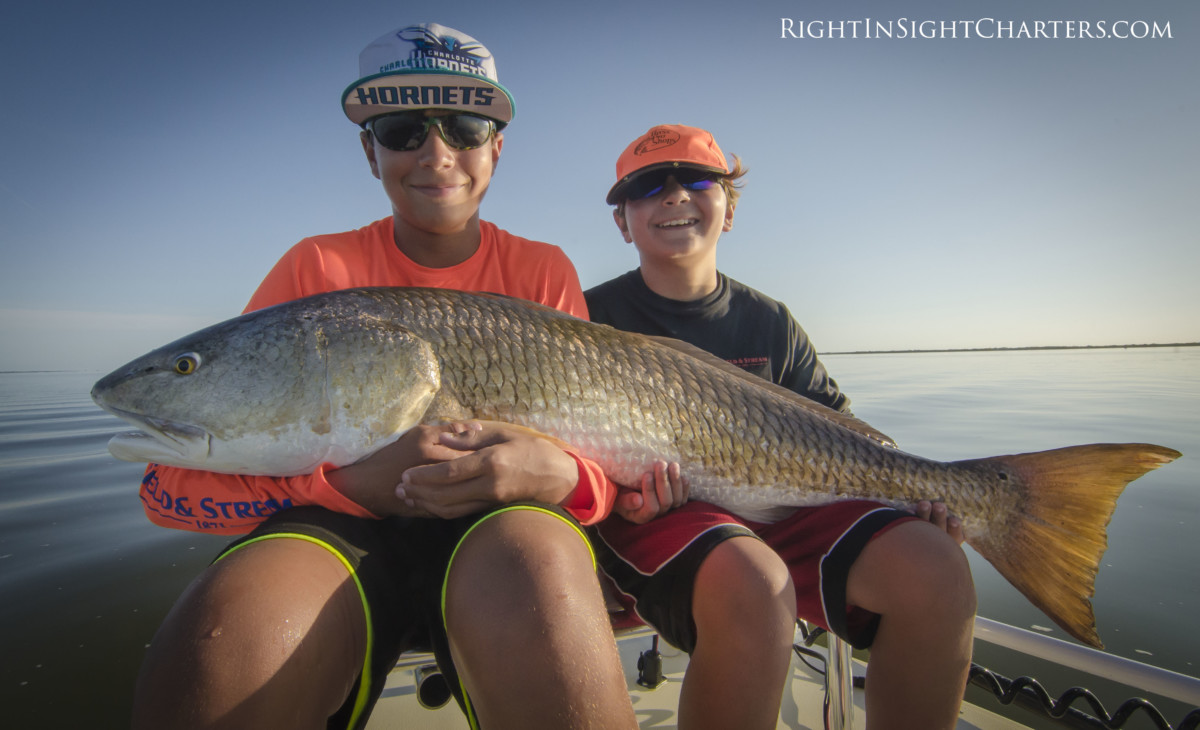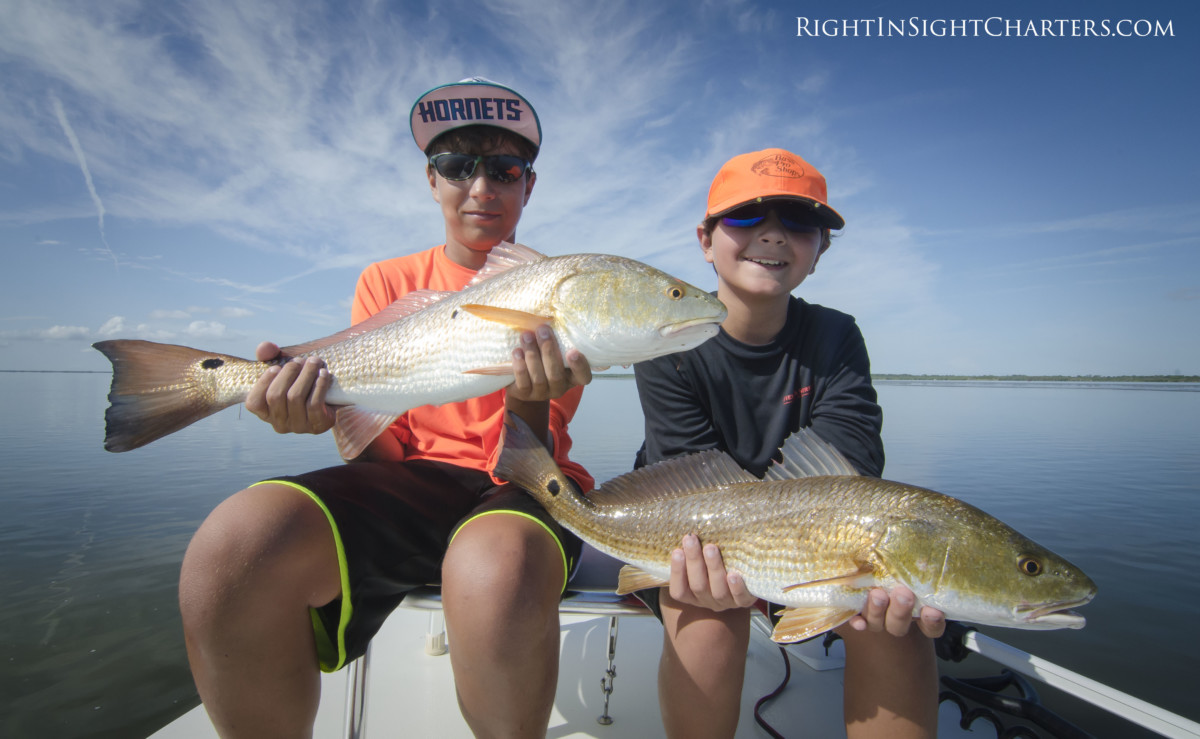 Mild winters the past few years have allowed these guys to make a come back in our Lagoon systems and the backcountry of New Smyrna Beach. Here's a regular client and friend Bruce with his first snook caught in Haulover Canal between the Mosquito Lagoon and Indian River Lagoon.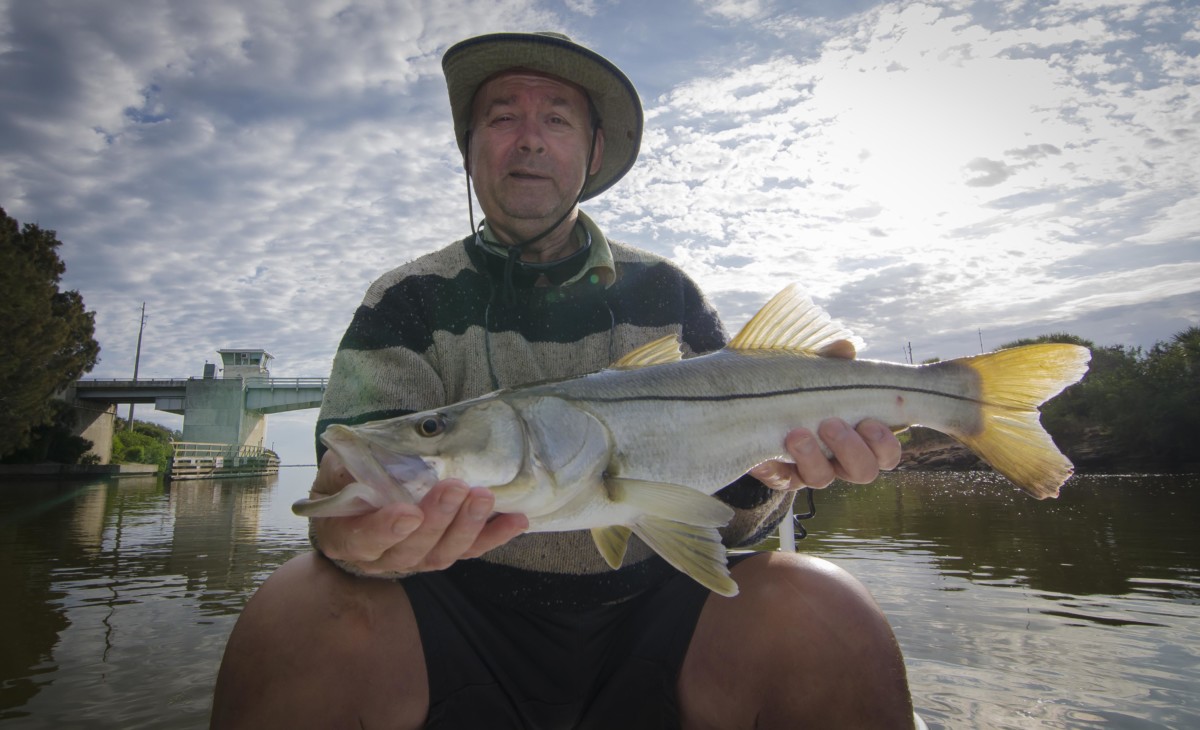 There's no way to post photos and stories from all the catches this summer but here are just a few. The fishing has been great this year and should only get better as we approach the fall and winter seasons. More posts will come with more catches from this year and the months to come. Below I am sharing some very important links from organizations that are working to restore the water quality in Florida. These organizations need signatures in support of their efforts and everyones efforts in Florida save what we all love. Take a few seconds and click on the links and please sign the petitions to save our fisheries and waterways. And PLEASE pay attention at the polls this voting season for the people running that will support our efforts and not work against us. Thanks to everyone that has fished with me this and years past and can't wait for more memorable trips.
Thanks
Capt.Justin Price
Right In Charters
Fly Fishing & Light Tackle
Mosquito Lagoon-Indian River Lagoon-New Smyrna Beach
Banna River-No Motor Zone
www.rightinsightcharters.com
386-566-4687
Instagram @CaptJustin_Price or @RightInSightCharters
Facebook- RightInSightCharters or Justin Price