Fall Fly Fishing & Light Tackle Update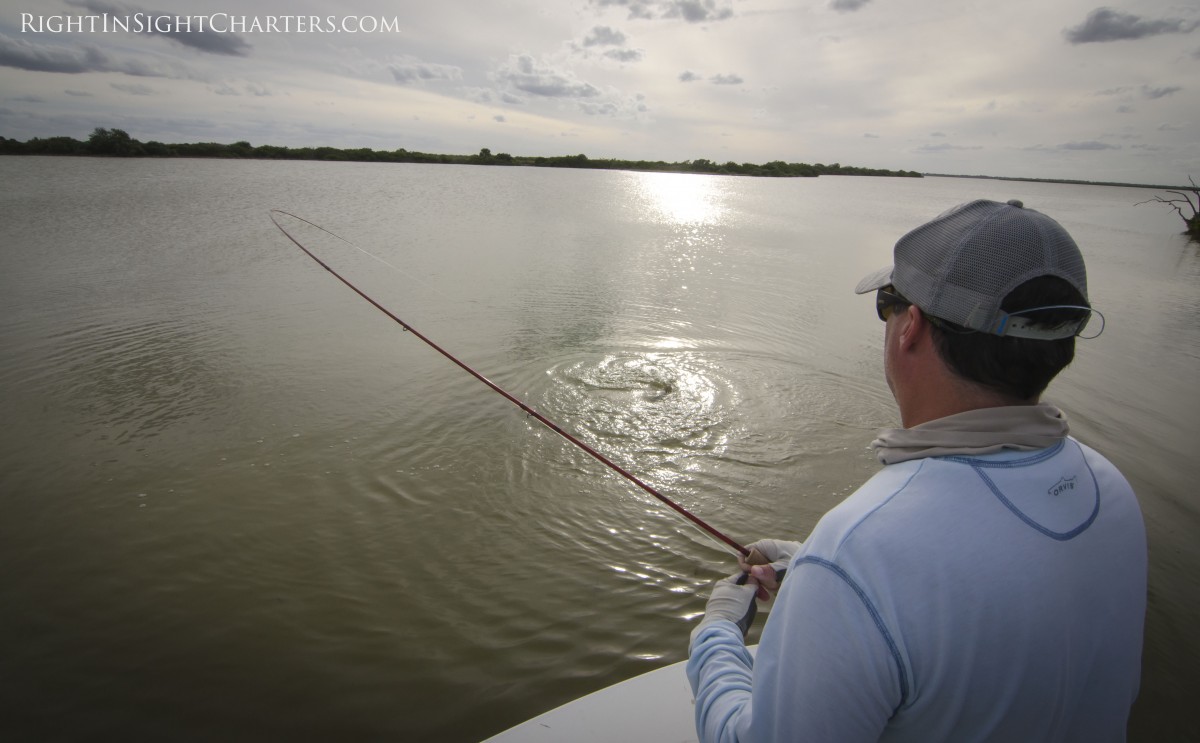 Normally fish have transitioned from Summer to Fall patterns by now but since the water levels remained super high through the month of October it made targeting fish in the shallows really tough. Some days fly fishing in the Mosquito Lagoon we have been floating the skiffs in search of tailing redfish on top of islands that never have water on them and once spotted we fed them crab and shrimp imitations. The water has come down from those crazy levels and has reached a typical fall level still allowing the redfish to be spread out in small coves, accrossed flats, and on shorelines and starting to group into small schools and can be found tailing on the calmer days up shallow.
My go to fly this time of the year is a EP crab pattern I tie in a few natural colors with large bead chain for weight unless its windy then a little lead to get it down quick. When the redfish fish are tailing or feeding on shorelines its hard to go wrong with this pattern. The water temps are still warm keeping lots of bait fish present so dictating exactly what the fish want to eat is a challenge day to day. Seatrout remain spread out as well so fishing around the mullet concentrations has been most successful for me and my clients. For my fly anglers gurglers and clousers have worked well, for my spin fisherman using  Zman paddlerz in natural colors, and live finger mullet. The trout have ranged in size from 2-5lbs. With a few more cold fronts and good North winds the water levels should drop making the fishing a bit more predictable.
Fishing in New Smyrna Beach around the bridges and Ponce Inlet have been hot for small tarpon from 10-80lbs and snook from 6-12lbs also the big redfish are in spawn mode and have been staging in their favorite zones in the inlet and edges through the ICW. The snook and tarpon have been dialed in on the mullet and can be caught either on live or suspending lures. The big redfish in the inlet love blue crabs either live or cut in half but when the bite is slow switching to mullet or pinfish will turn them back on. Here are some of my client catches from the Fall Season so far.
A long time friend Gordon chartered me to do a little sight fishing in Mosquito Lagoon and we started out the day fishing live baits till the sun got higher to sight fish. We caught quite a few redfish in short order with a few trout mixed in.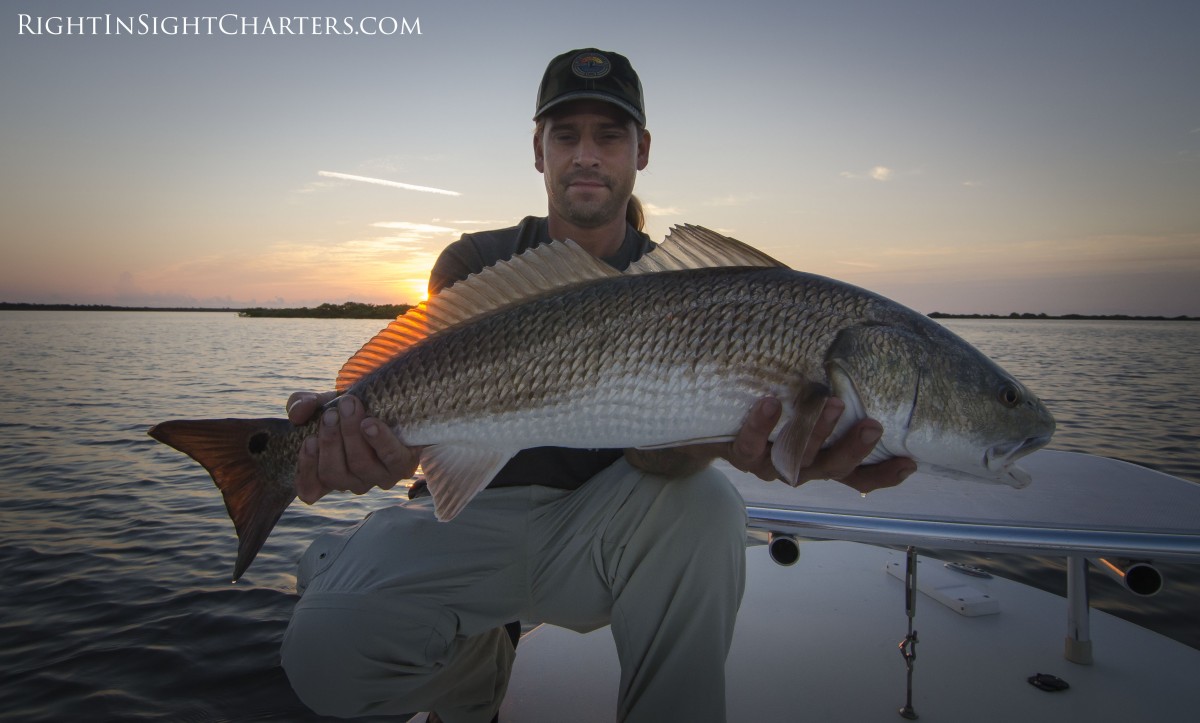 We finished the trip sight fishing cruising and tailing redfish up shallow on top of the flooded islands using DOA shrimp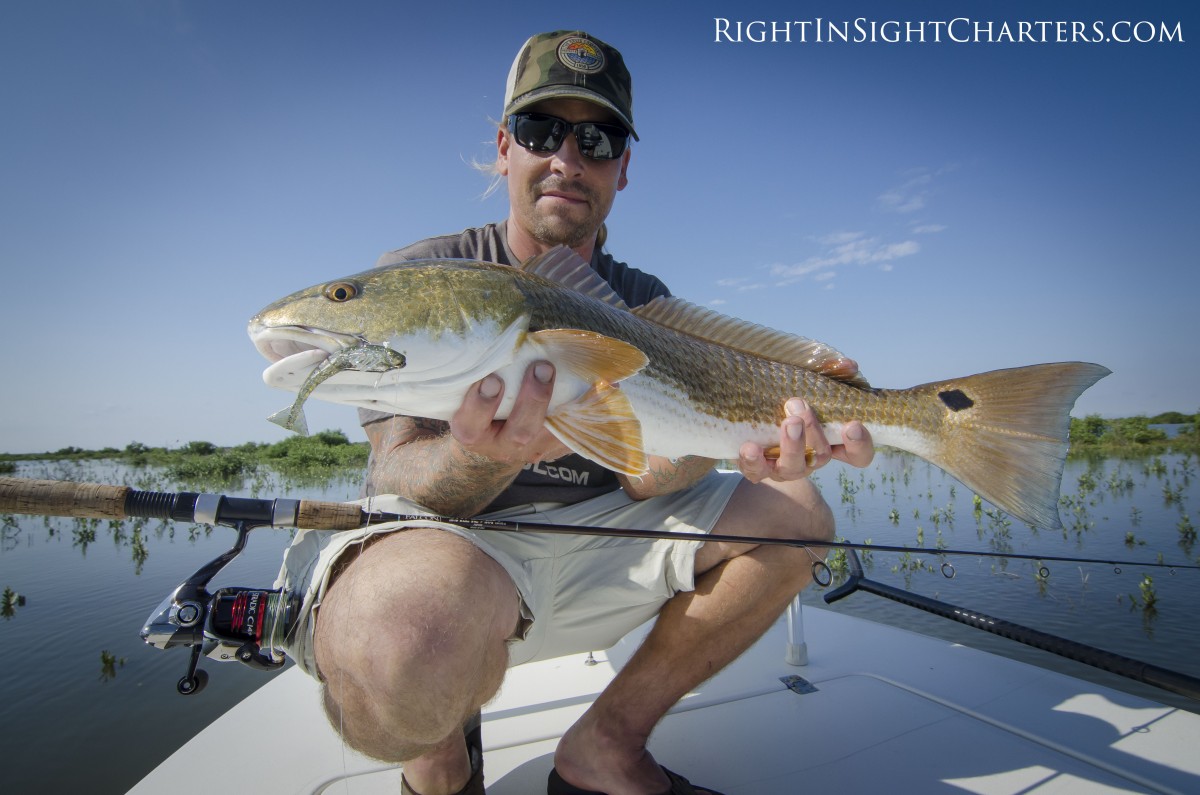 Over the past few weeks I've been able to put a few new clients on their first redfish on fly and watching it all come together from the back of the skiff never gets old. Here's Chris from NJ with a few of his firsts….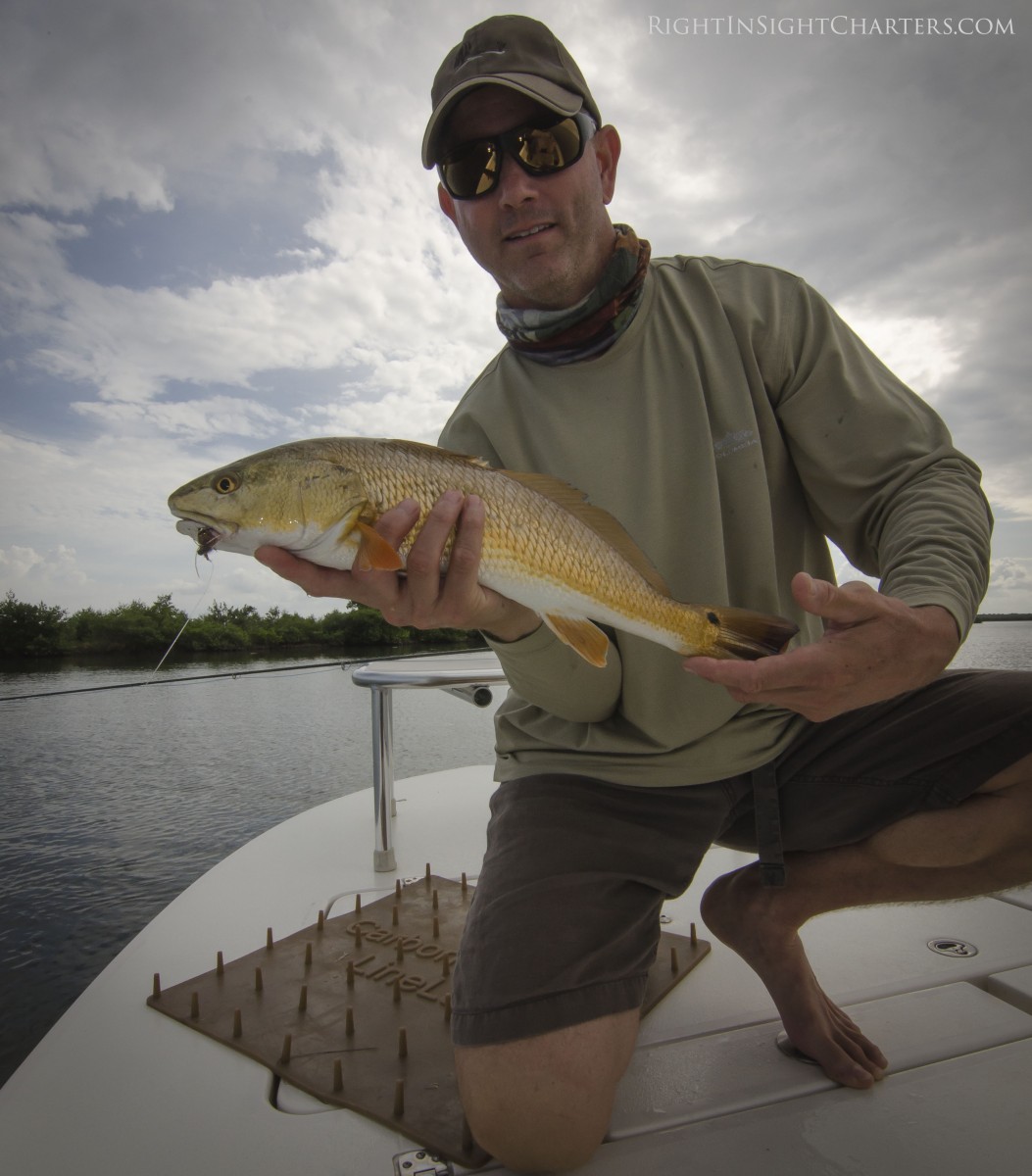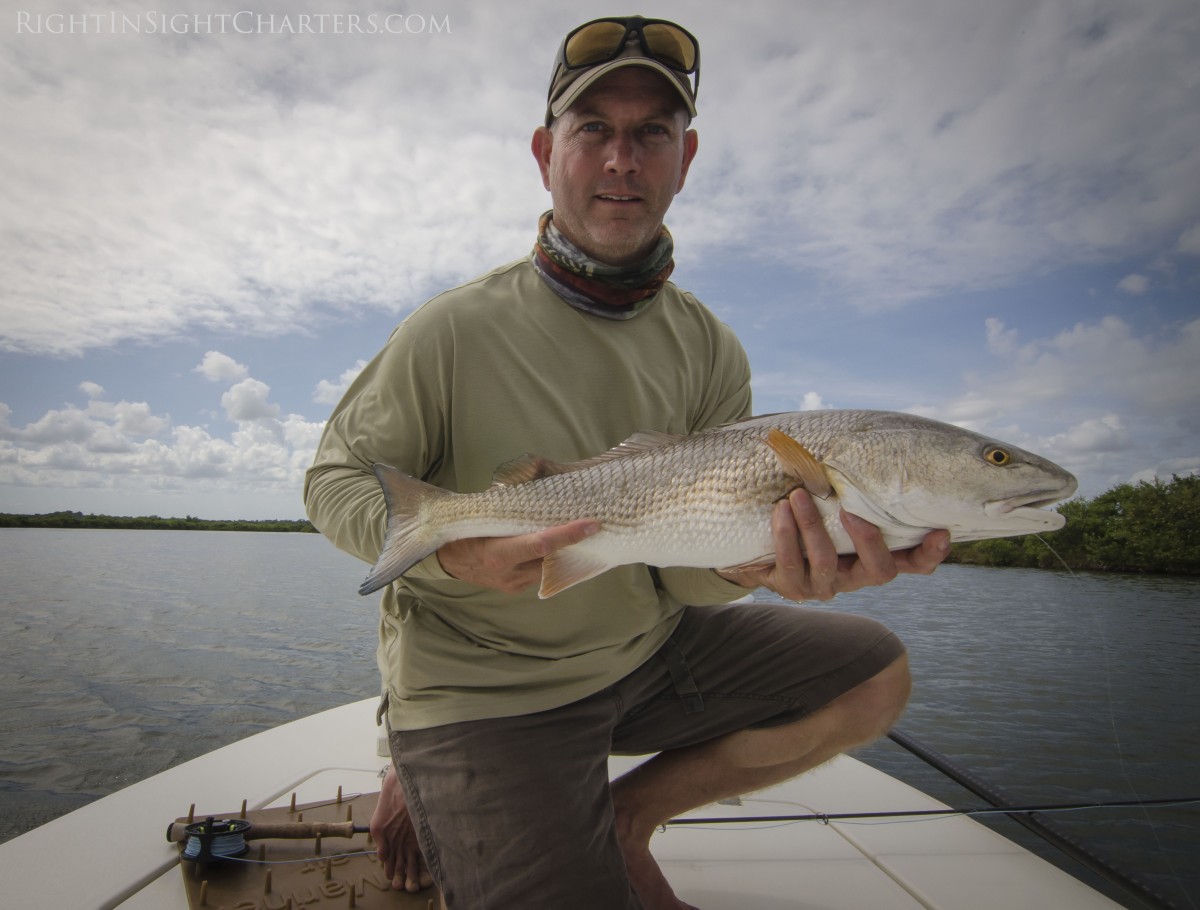 Here's John with his first that he hooked landed from a pod of 25 redfish tailing and feeding hard in some shallow grass. Throughout the John fed 3 other redfish in tough cloudy conditions and losing all of them so landing this one was very rewarding.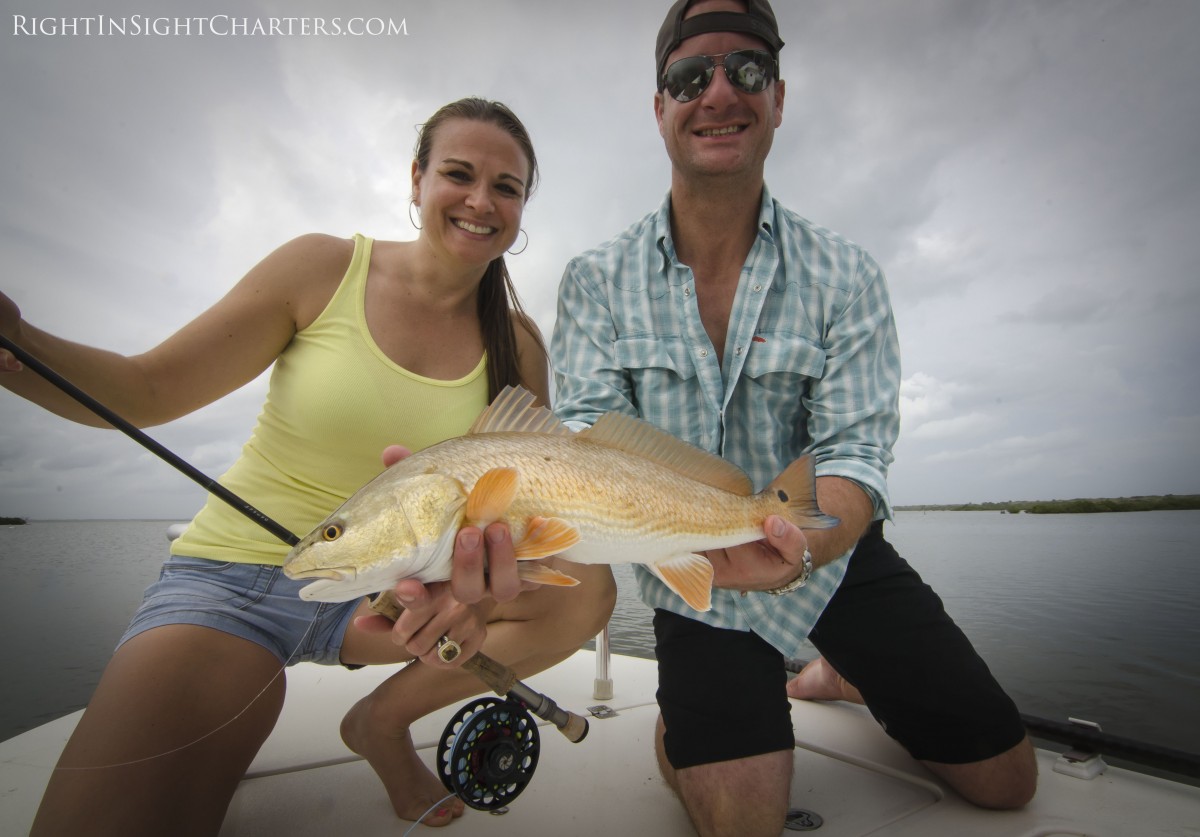 One of my regulars Steve from FL had the fish putting on a show for him all day cruising shorelines with their backs out, laid up fish, and a few small pods of tailing fish. Steve is an exceptional caster but was off his game a bit but still managed 4 redfish total for the day but we should have easily tripled that. We had great sun light and high winds North East at 15-20 so catching for on fly is great in my book any day.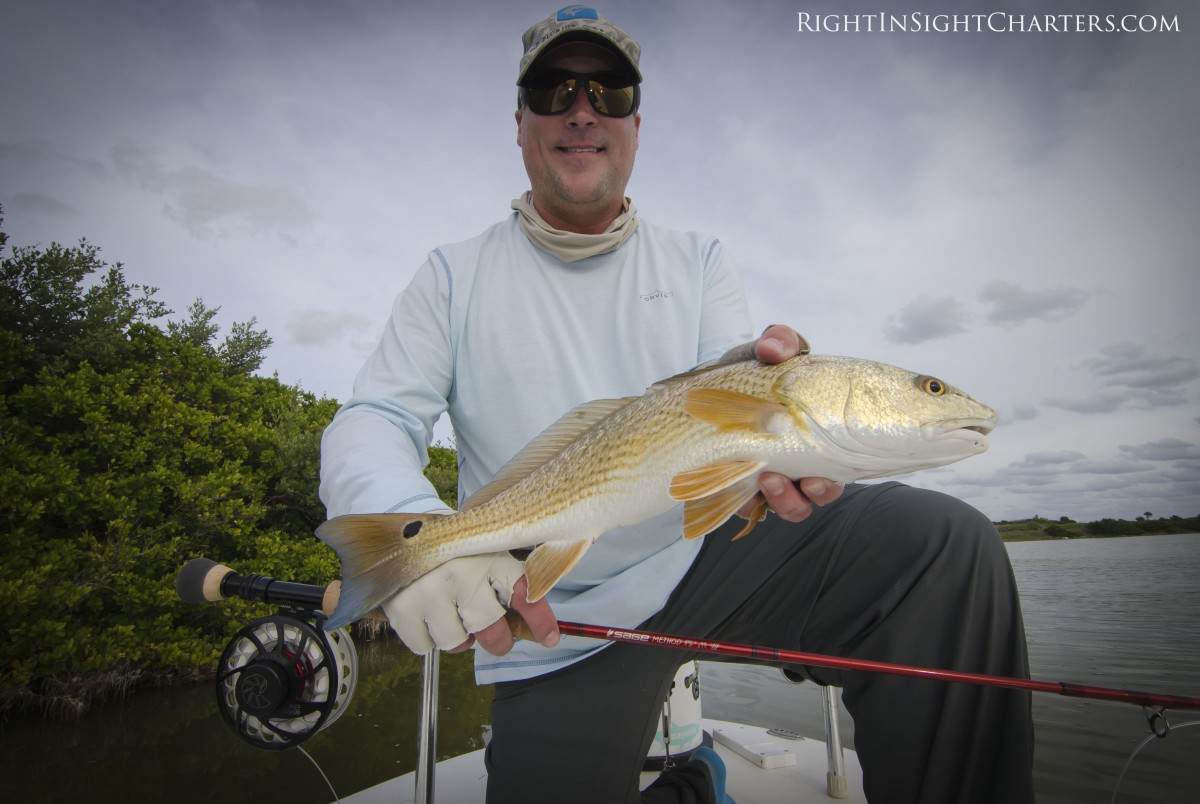 Here' s Albert from NM and his brother in law Ken from ID with their first Mosquito Lagoon experience. Conditions were tough and winds were 20-25 plus out of the east making it challenging but we managed some good ones and they both caught their first redfish and then some with a few trout mixed in all on live mullet.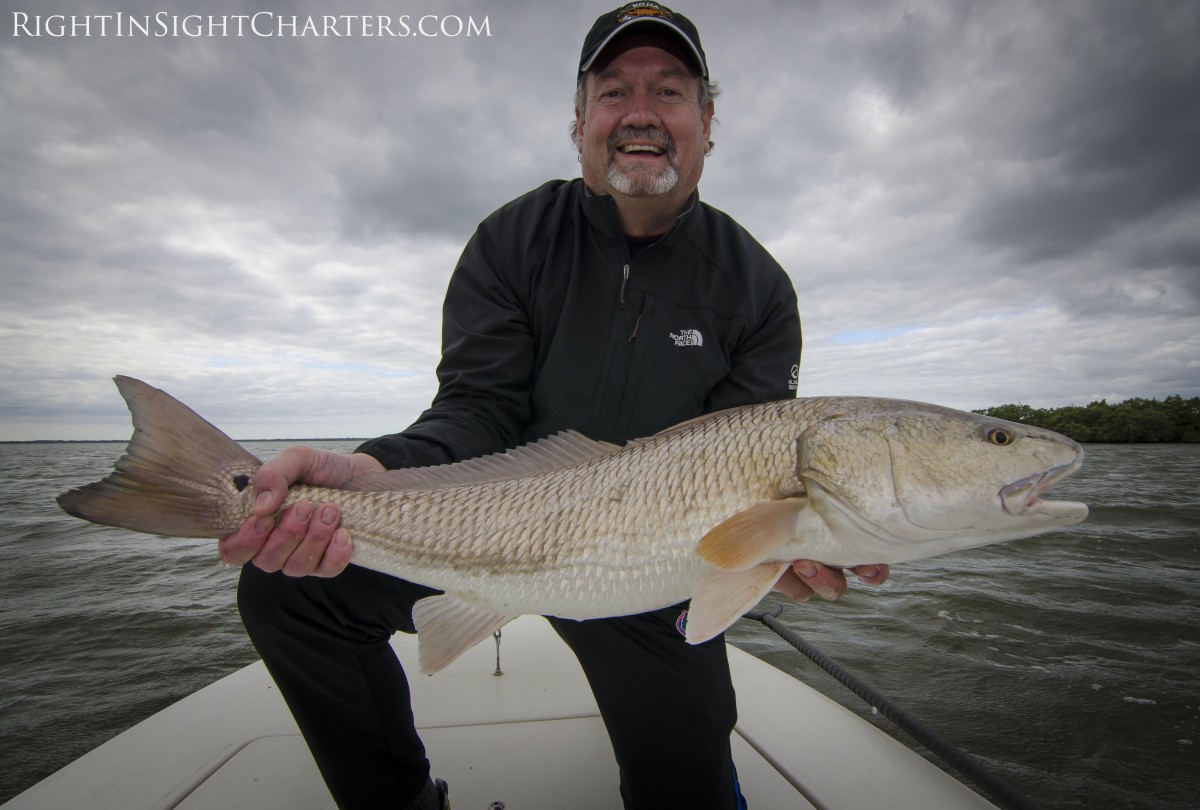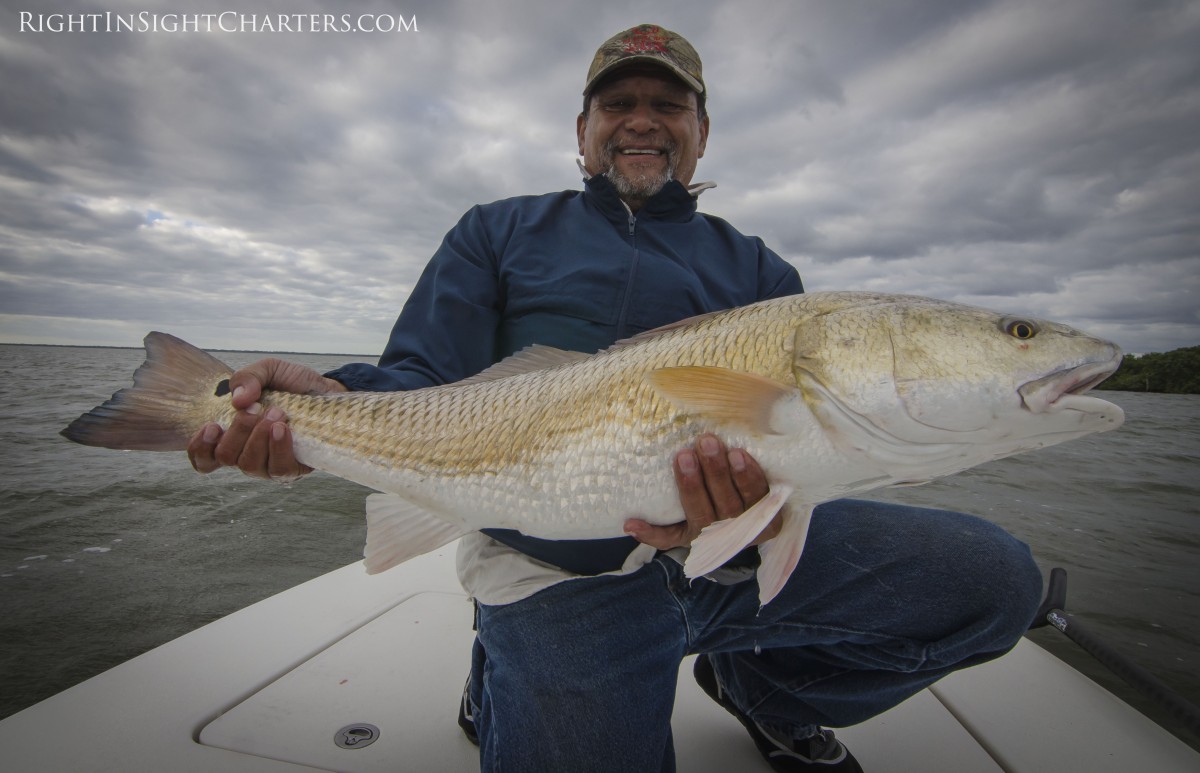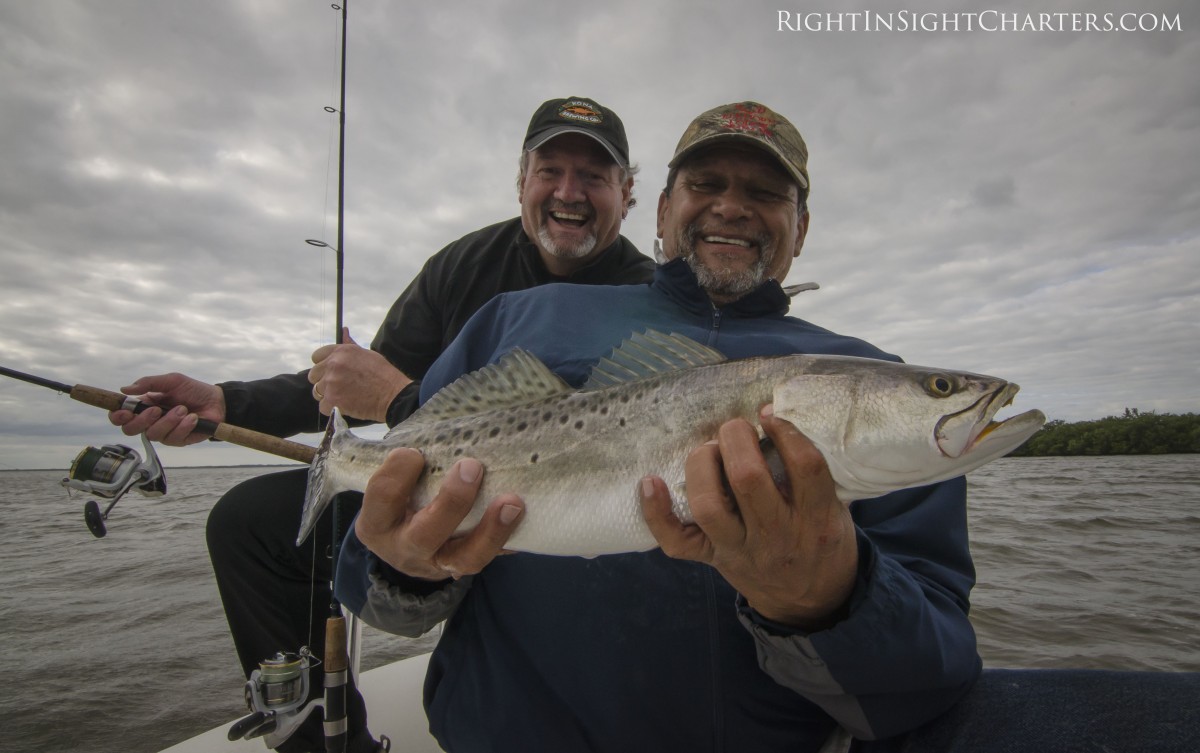 The fishing is only going to get better as the temperatures drop and the water clears up. The redfish will start to school and smaller redfish, trout, and black drum will make settle on edges and deep holes in the backcountry of Edgewater and New Smyrna Beach. I'm starting to book for now for 2016 so either call or email for available dates.
Capt. Justin Price
Right In Sight Charters
Fly Fishing & Light Tackle
Mosquito Lagoon-Indian River Lagoon-New Smyrna Beach
Banana River-No Motor Zone
386-566-4687
Instagram- @CaptJustin_Price
Facebook- RightInSightCharters