Mosquito Lagoon March 2015
The mild winter is nearly behind us as we ease closer to spring and the fish are starting to make the adjustments and transition. The month of March finished strong with good numbers of black drum still present on the some flats along with schools of redfish and nice size seatrout. The black drum have been caught in a variety of ways from live shrimp to weedless soft plastics like the DOA crab in natural colors or when they are being picky add Pro Cure Bait Scents or Z-man Shrimp working them very slow in front of tailing fish. After a cool morning and the sun is high the redfish have been breaking up a bit and spreading out over the grass flats in search of small bait fish , shrimp, and crabs. A variety of soft plastics have been doing well and for the days I've had less experienced anglers we've used live shrimp or live finger mullet to get the redfish to eat. The seatrout have been hanging on the edges of the flats in the 2-3 ft range and averaging 1-3lbs and feeding on small baitfish imitations and shrimp. The bigger seatrout "Gator Trout" have been found in small groups scattered in sand holes feeding aggressively on live finger mullet and live shrimp and fish a ranging in size from 4-10lbs. Lower tides in the tidal areas of the Backcountry in Edgewater and New Smyrna Beach have had good numbers of smaller fish in the deep holes such as redfish, blackdrum, trout, mangrove snappers, and snook. Fishing these holes with a 1/4oz jig head rigged with soft plastics or live shrimp have worked well.
As for fly anglers the flies remain small for redfish, black drum, and seatrout. The black drum can be tough to entice some days and changing flies multiple times and techniques with retrieve and staying persistent. Dark colored shrimp, crab, and worm like patterns worked slow in front of graving fish will usually get a look. As for the redfish similar patterns will work but in natural colors with not a lot of flash on the bright sunny days where the water is super clear. For the spooky redfish and trout tying small patterns on size 6 hooks and really going light and long on the leaders has increased our chances. Early mornings popping small gurglers will help locate the fish and will entice some good surface strikes from the redfish and trout and when the sun has come up small clousers on bead chain to light lead depending on depth tied in some bright to natural colors.
My month of March started out fishing with a good friend Zach and his son JJ. This is a trip we have been trying to do for some time and finally made it happen. We started in the Indian River Lagoon trying to get a bite from some big redfish and black drum but had no luck so we checked out a spot close by for a redfish and soon after doing so JJ landed the first fish of the morning.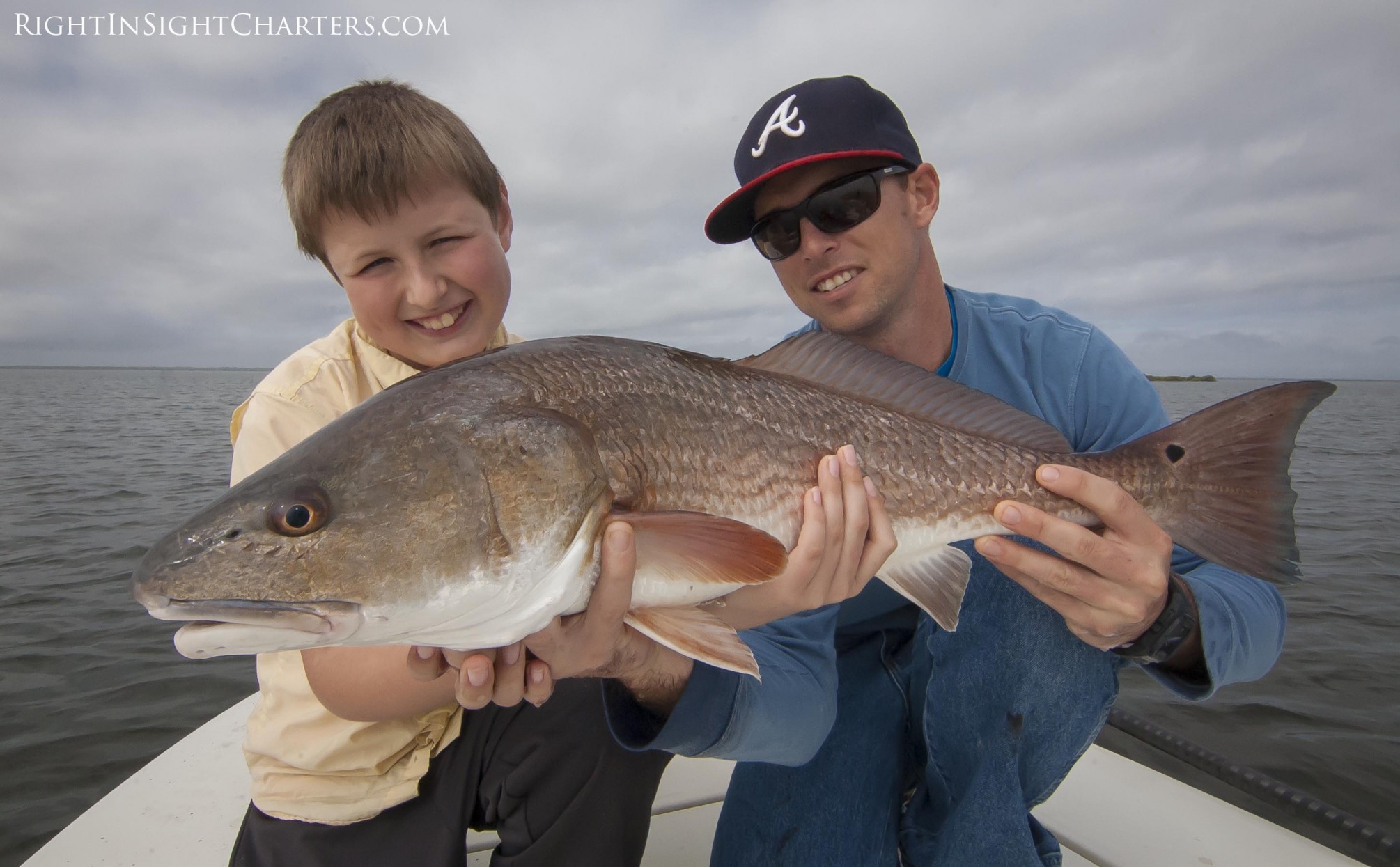 We decided to make the run over to the Mosquito Lagoon to look for some redfish and black drum that have been around. Making that run to specific fish on a weekend can be tough not knowing if boats will be there when you arrive but we were lucky and no one was around at all. After poling for a few minutes we located the groups of fish and at one point we couldn't decide wether to cast to cruising schools of redfish or cast at all the tailing black drum. The black drum were being a bit more cooperative and we caught a few with JJ landing his first black drum ever.
Just after landing JJ's Zach had his turn.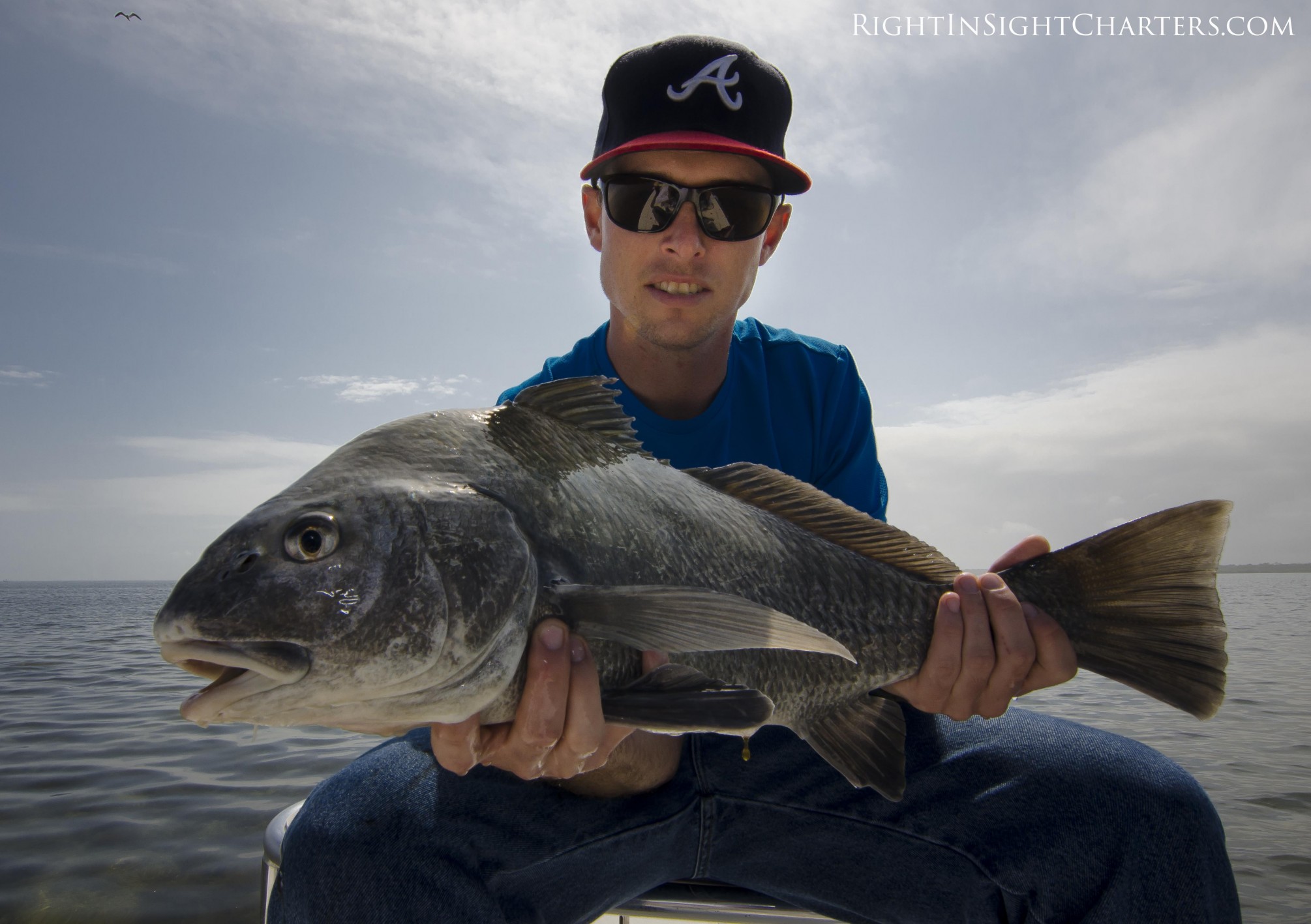 We finished up the trip on a good note with JJ landing another nice redfish.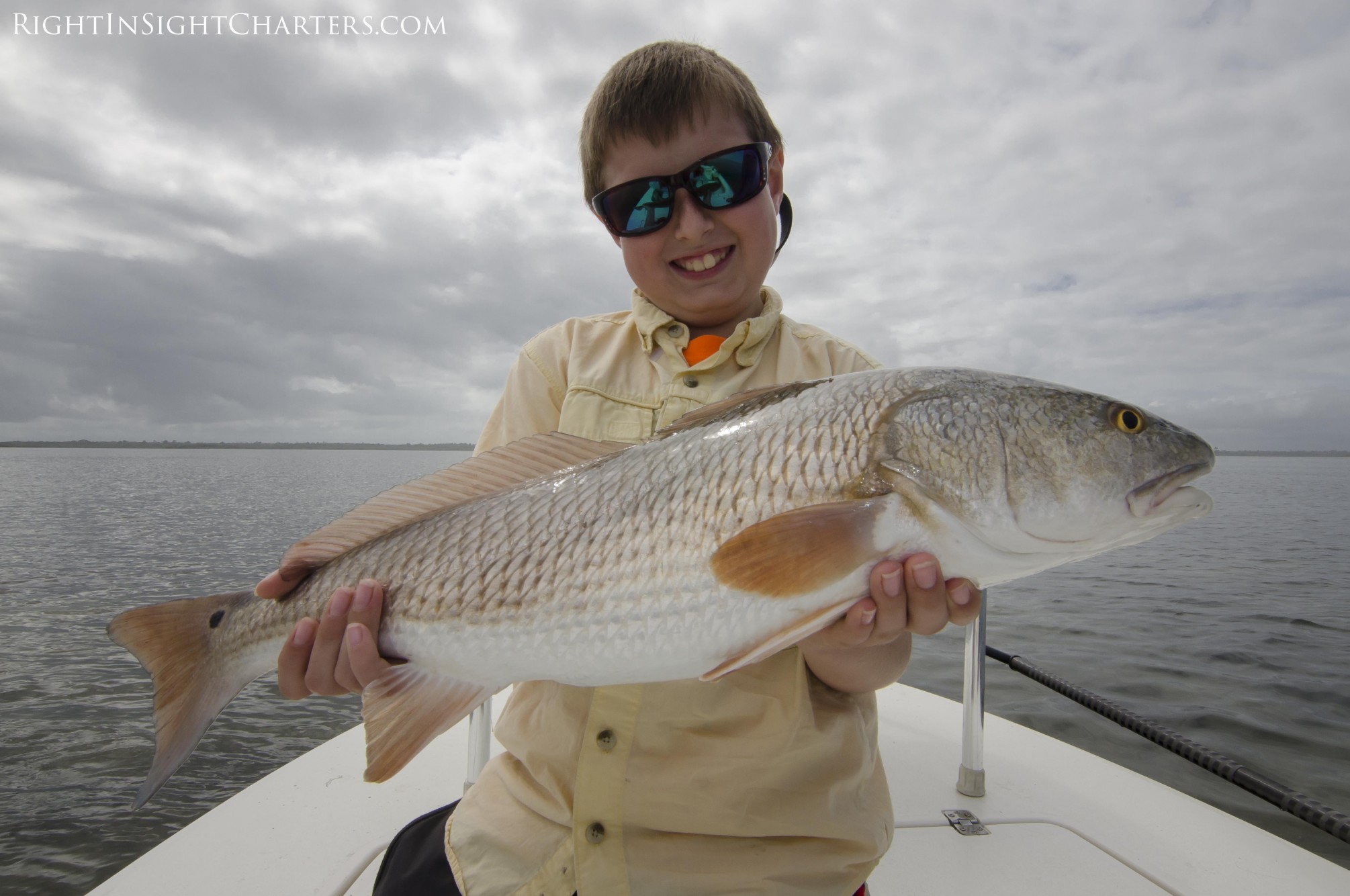 George a regular local client of mine joined for a morning trip getting multiple shots at black drum breaking off a few and finally landing one. We finished the morning playing around with some large redfish that would not sit still for us. Here's George with one of his nice black drum.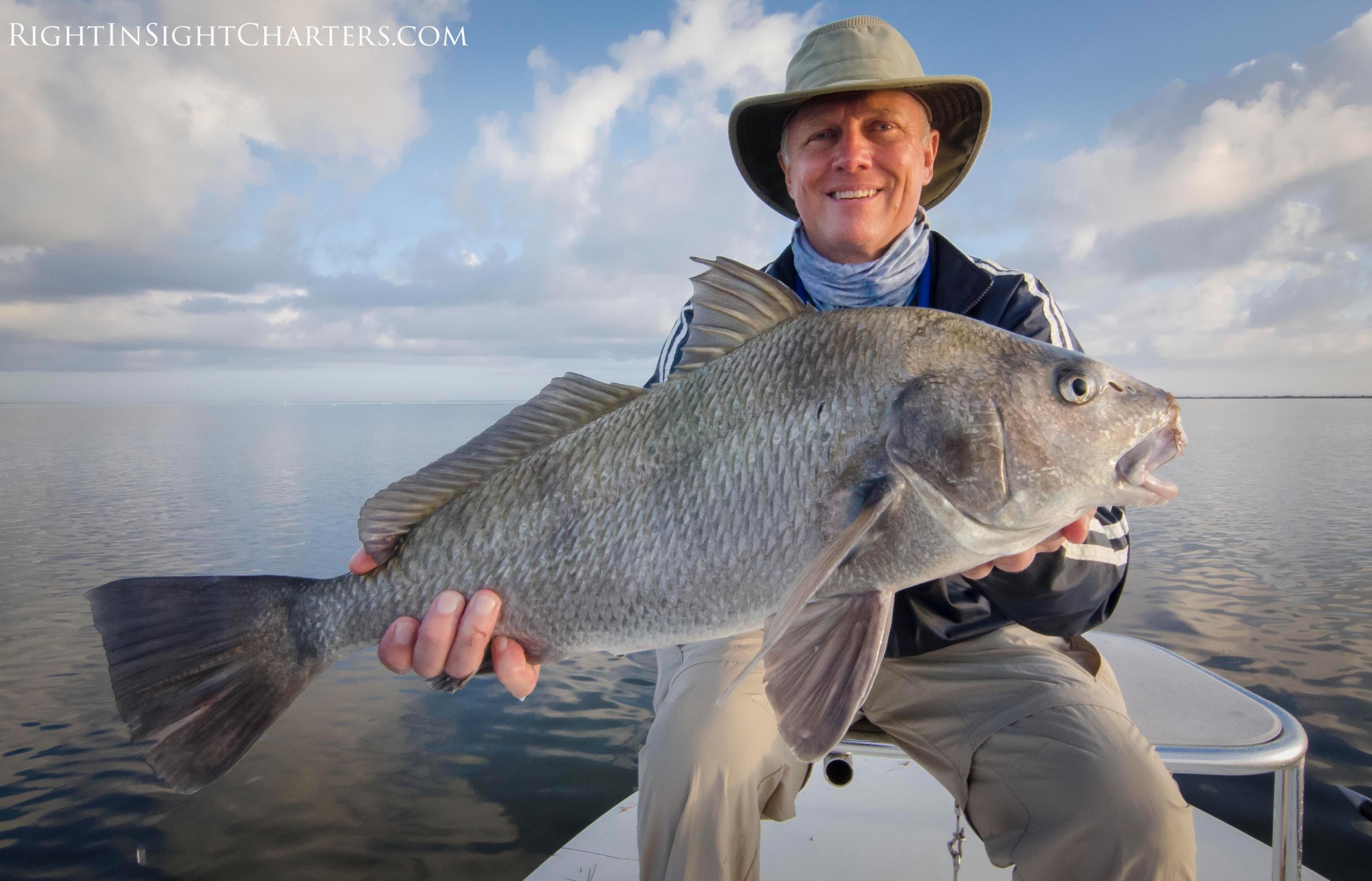 After a morning charter met another regular of mine Dan and his wife Randi for a short 3hr trip with some fishing and boat cruising. We started out fishing and got into some nice fish quick and continued to catch for nearly an hour until they had enough.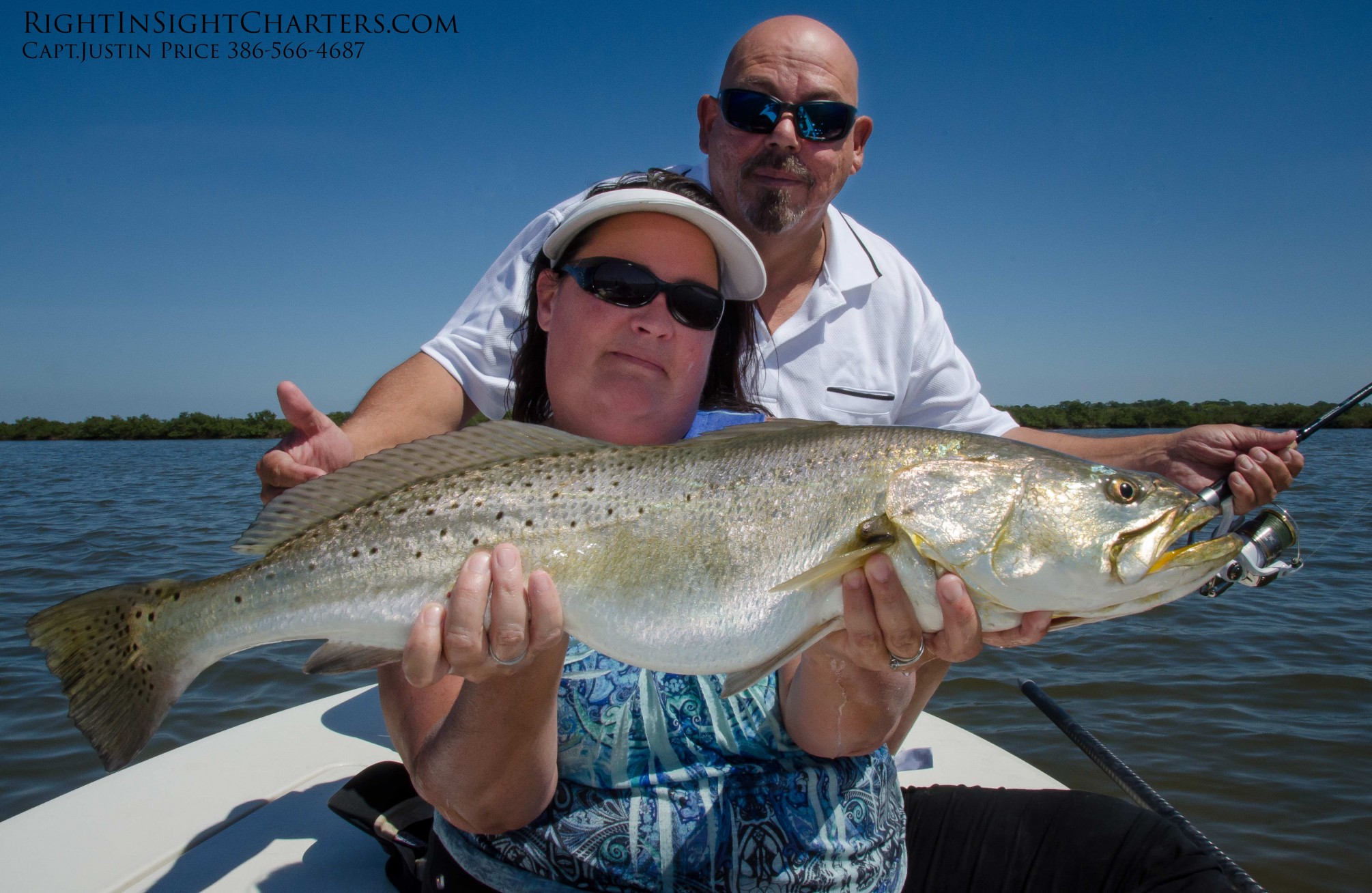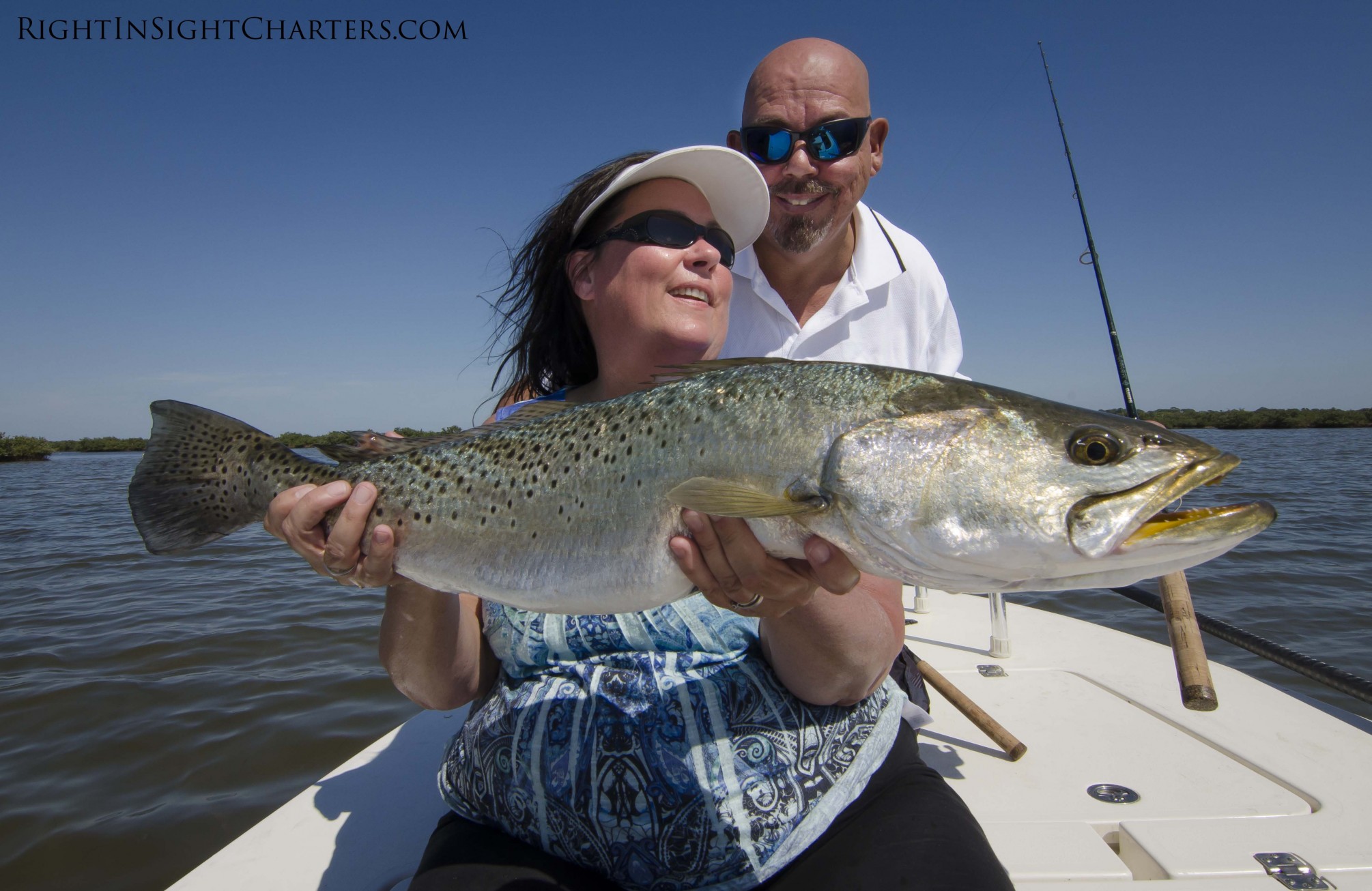 Both of these trout were caught back to back and both swam away fine after a quick photo. We managed a few redfish before calling it quits.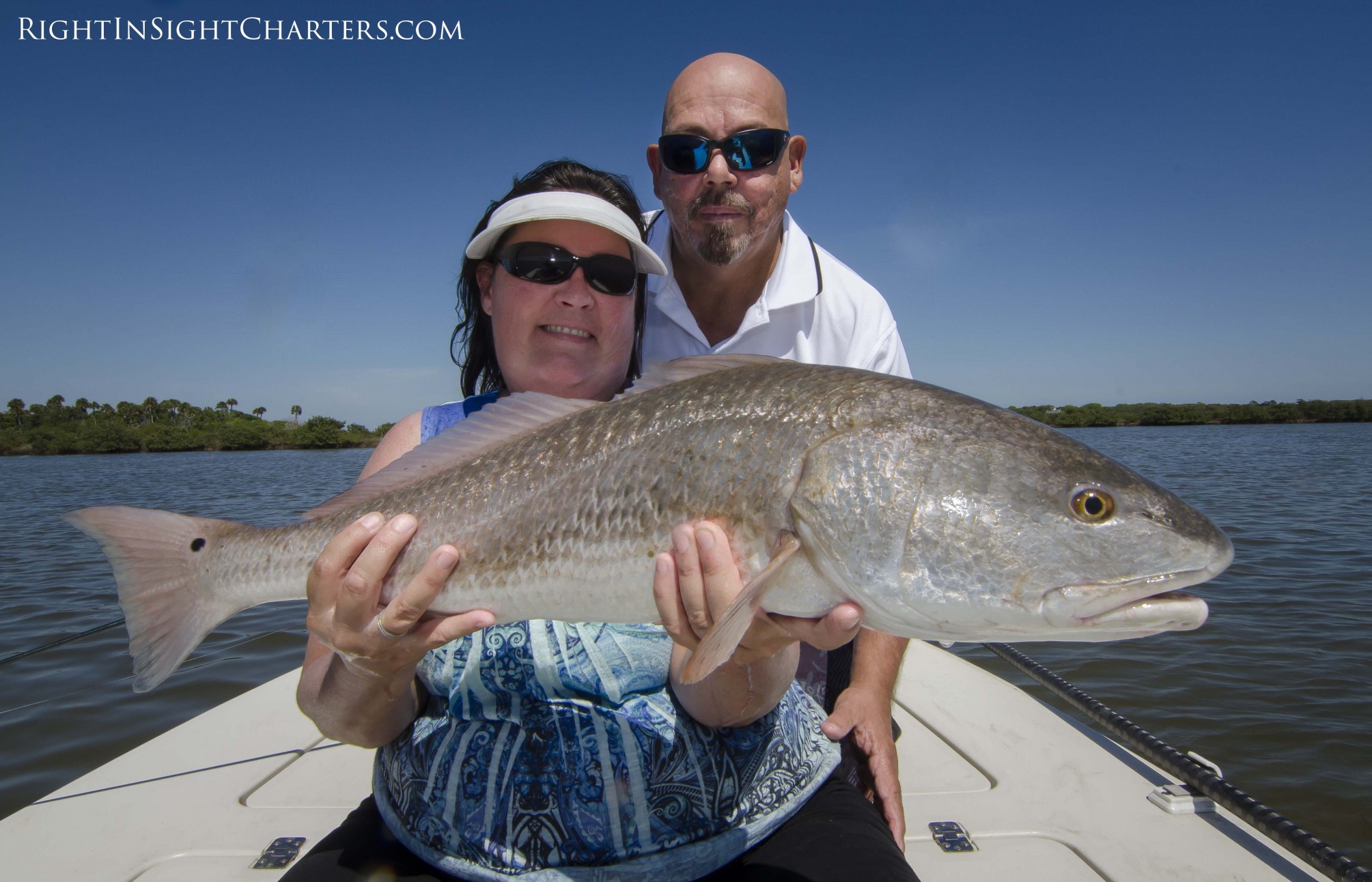 A good friend Eddie Oliveras joined for a morning of fly fishing in Mosquito Lagoon. Eddie is the owner of New Smyrna Outfitters and gets very little time on a boat since taking ownership of the shop. He was greeted with happy tailing redfish and after multiple refusals we made a fly change and it all came together.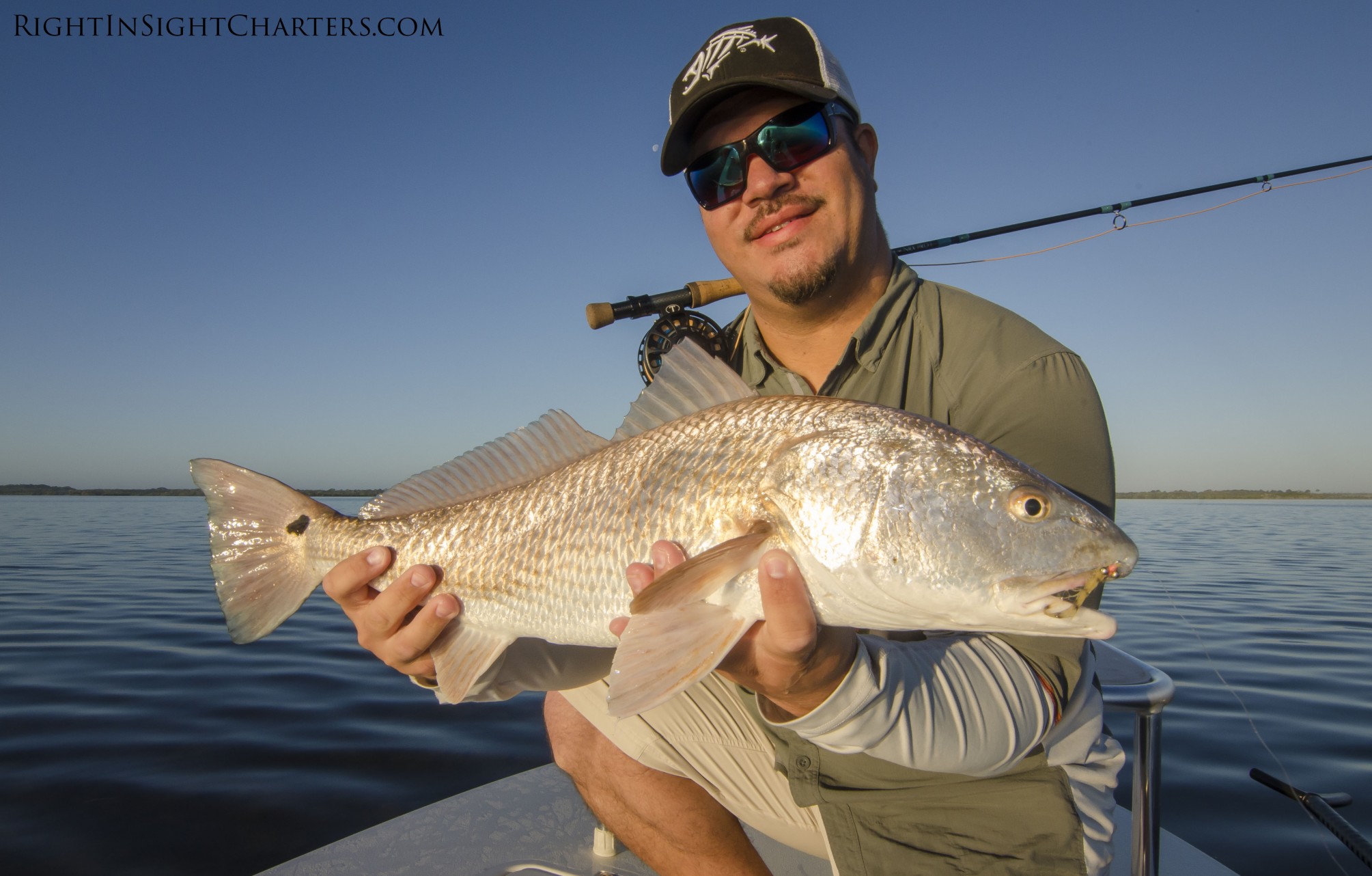 Good times were had and I even managed to sight cast a 30″ plus trout and watched him eat the fly and charge the boat and as soon as I came tight the fly popped out….still a cool sight to see with mild frustration. Jerry and his grandson Carson joined me for a morning on Mosquito Lagoon. The conditions were excellent and the fish were hungry giving 11yr old Carson a real good work out.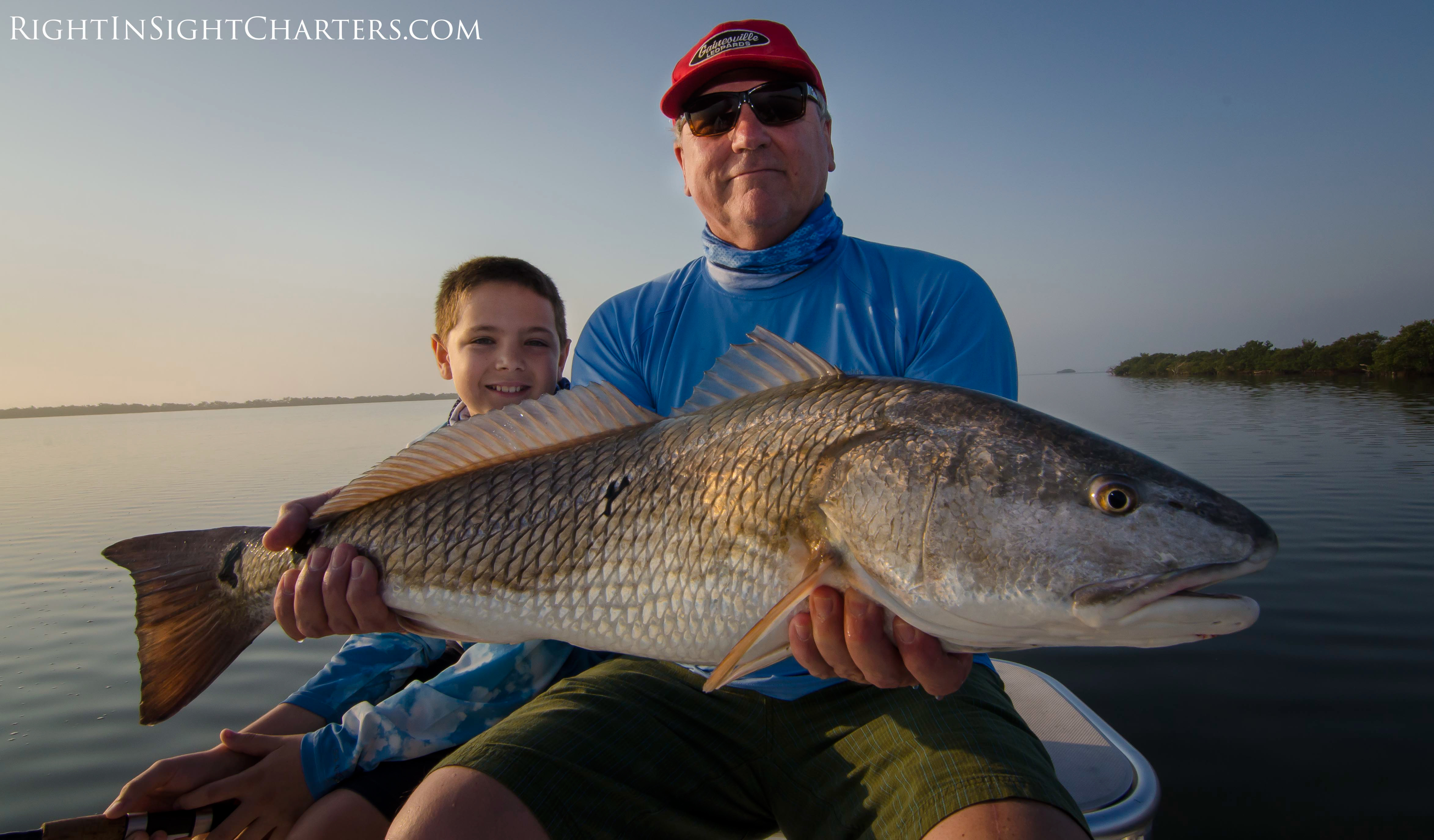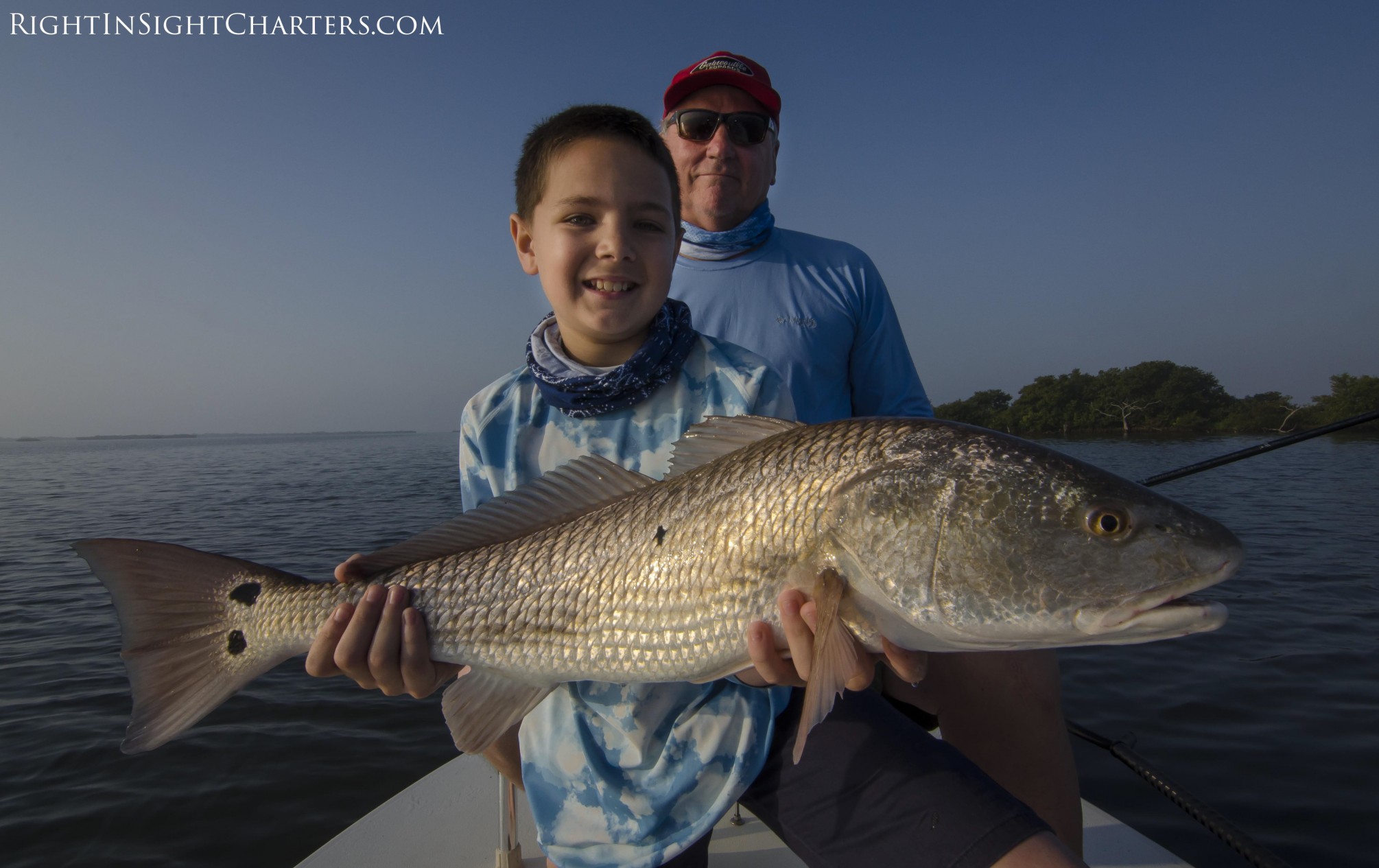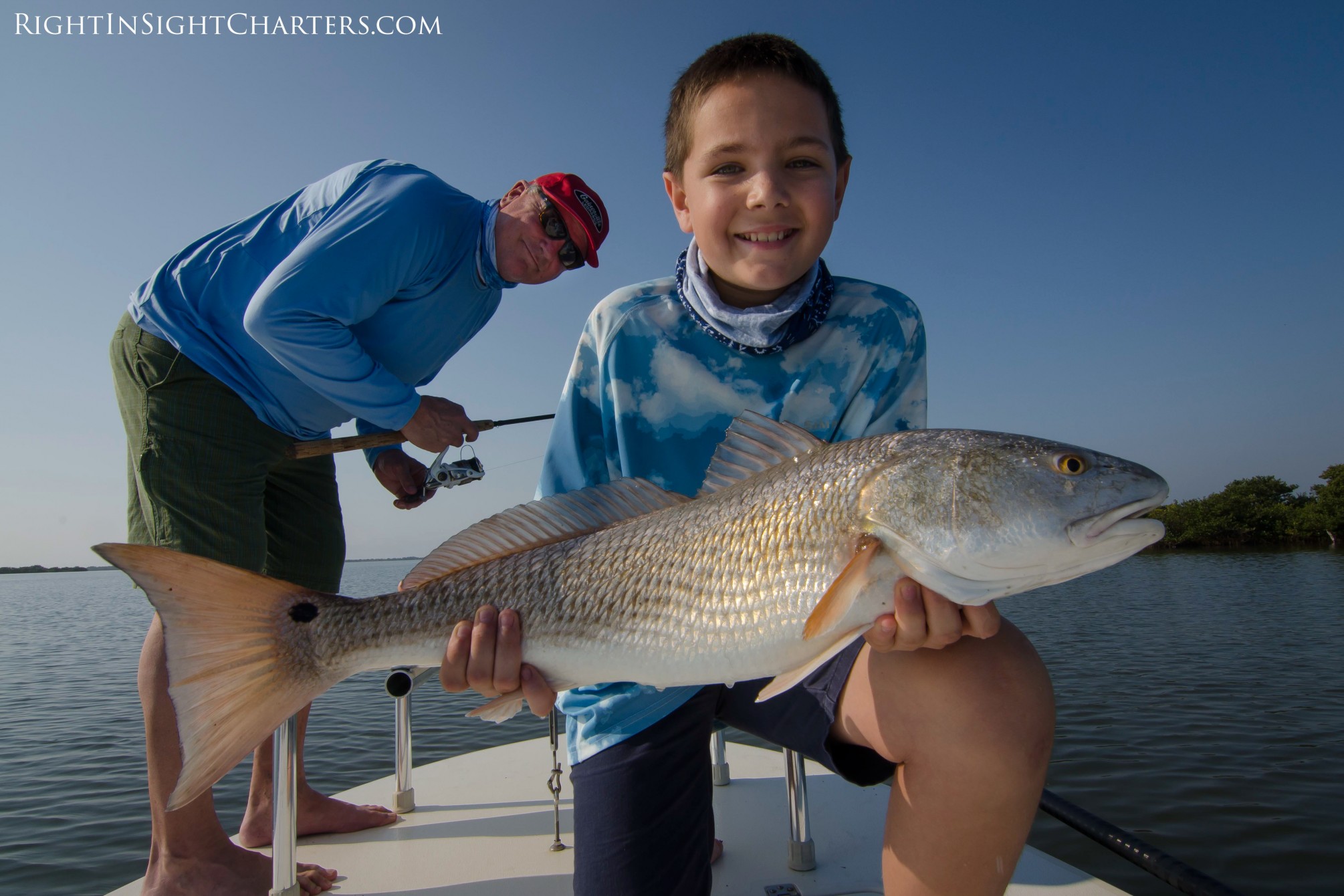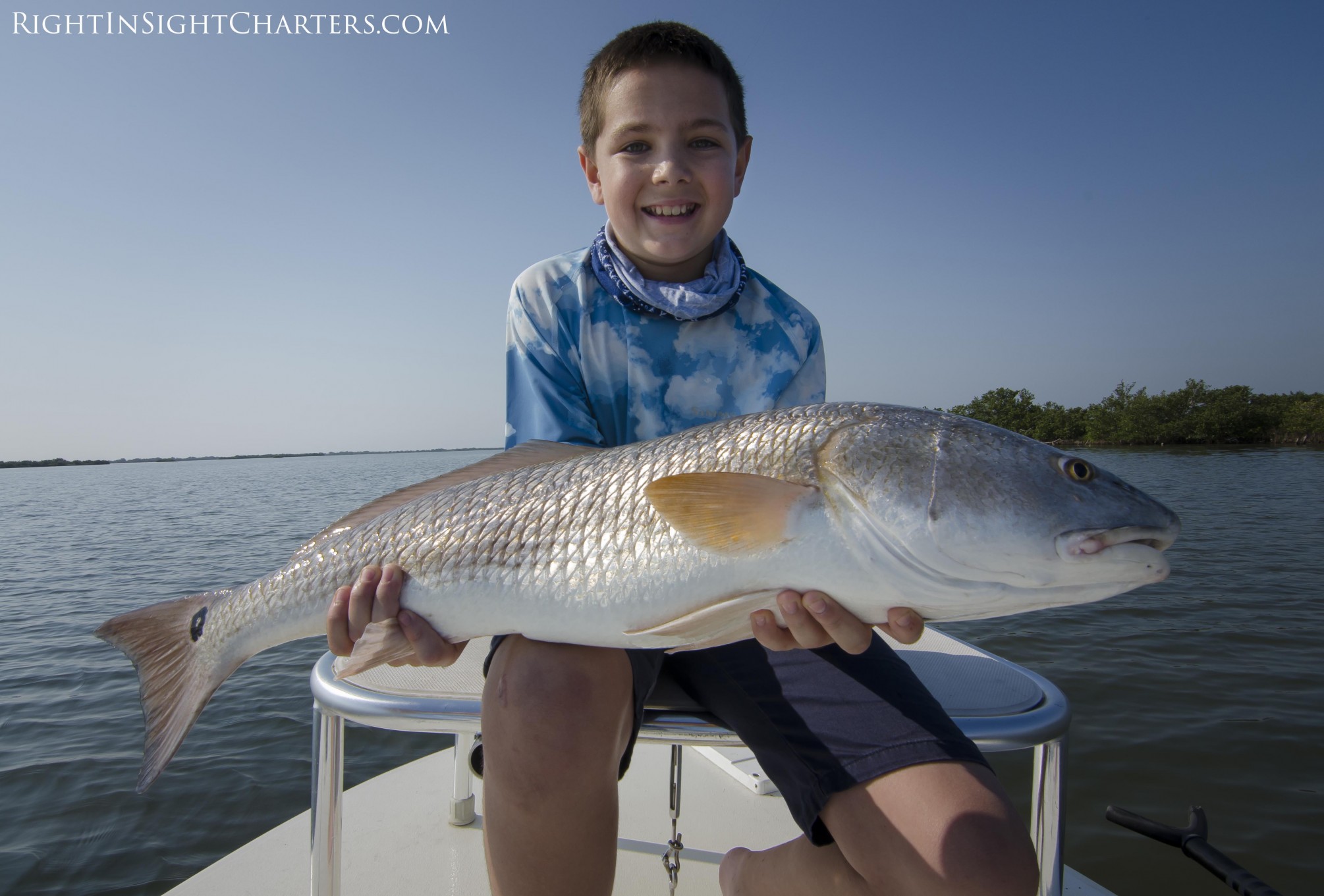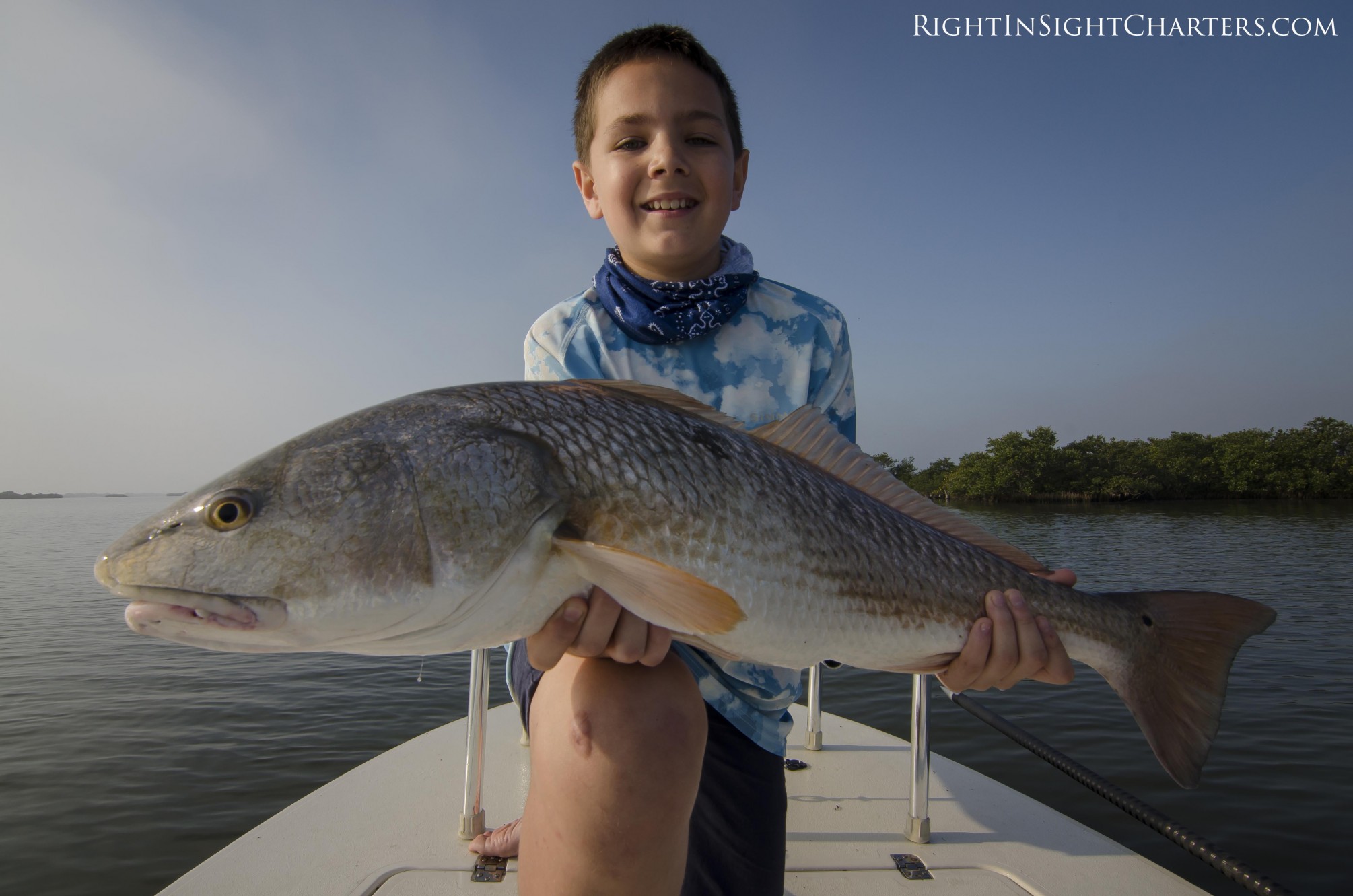 Had a fello w guide and friend Capt. Joe Roberts help me out with a multi boat charter taking two anglers on each boat. We started out up shallow fishing a nice group of redfish throwing top water plugs and getting one hooked up before switching to live baits for a sure bet.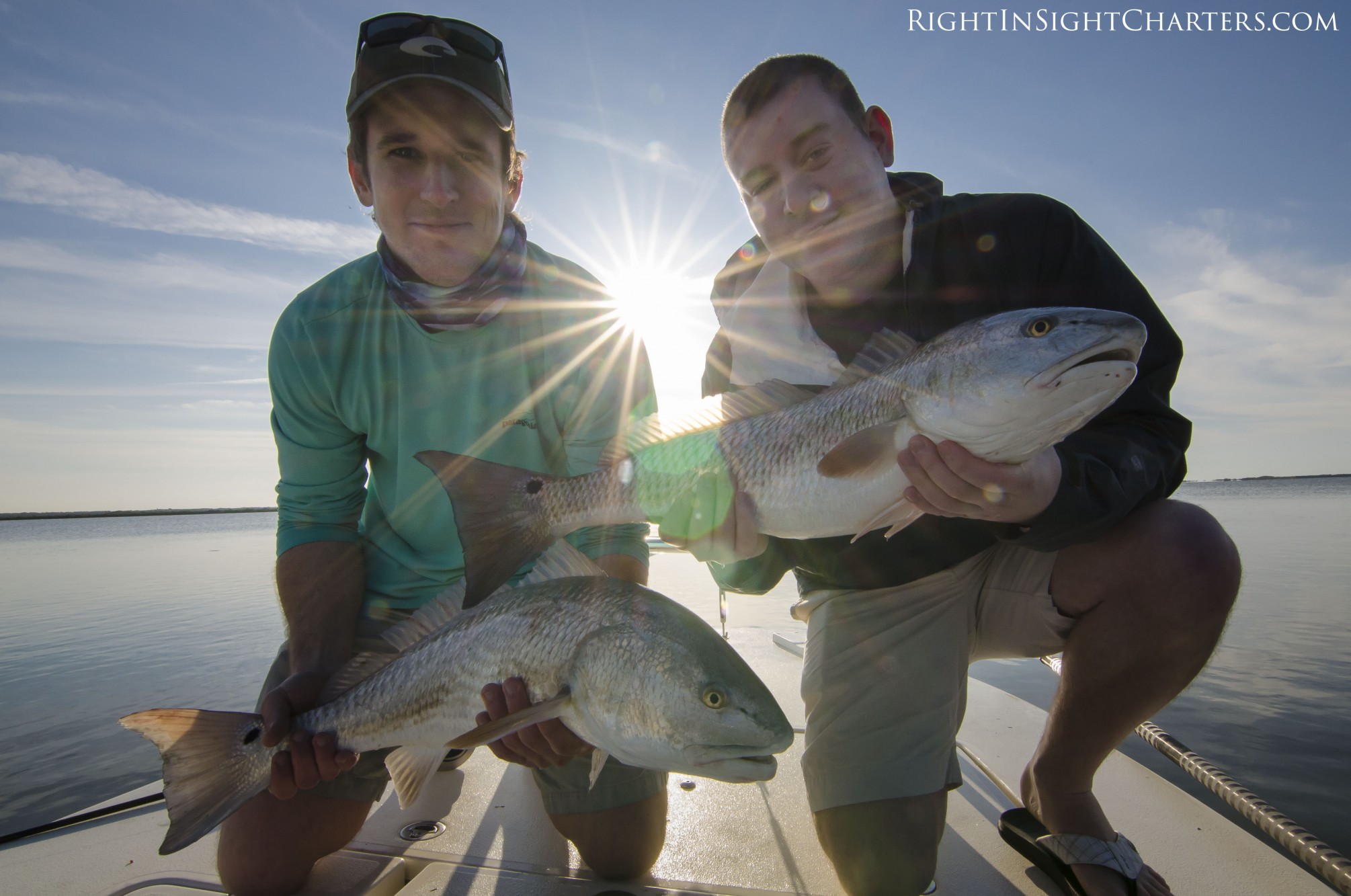 We decided to finish the trip in the tidal backcountry of New Smyrna Beach. The tide was nearly all the way out and with the low conditions fish were contained in the deeper holes. We caught a mixed bag from mangrove snappers, black drum, and small snook just throwing 1/4oz jig heads rigged with Ronz lures and Gulp shrimp.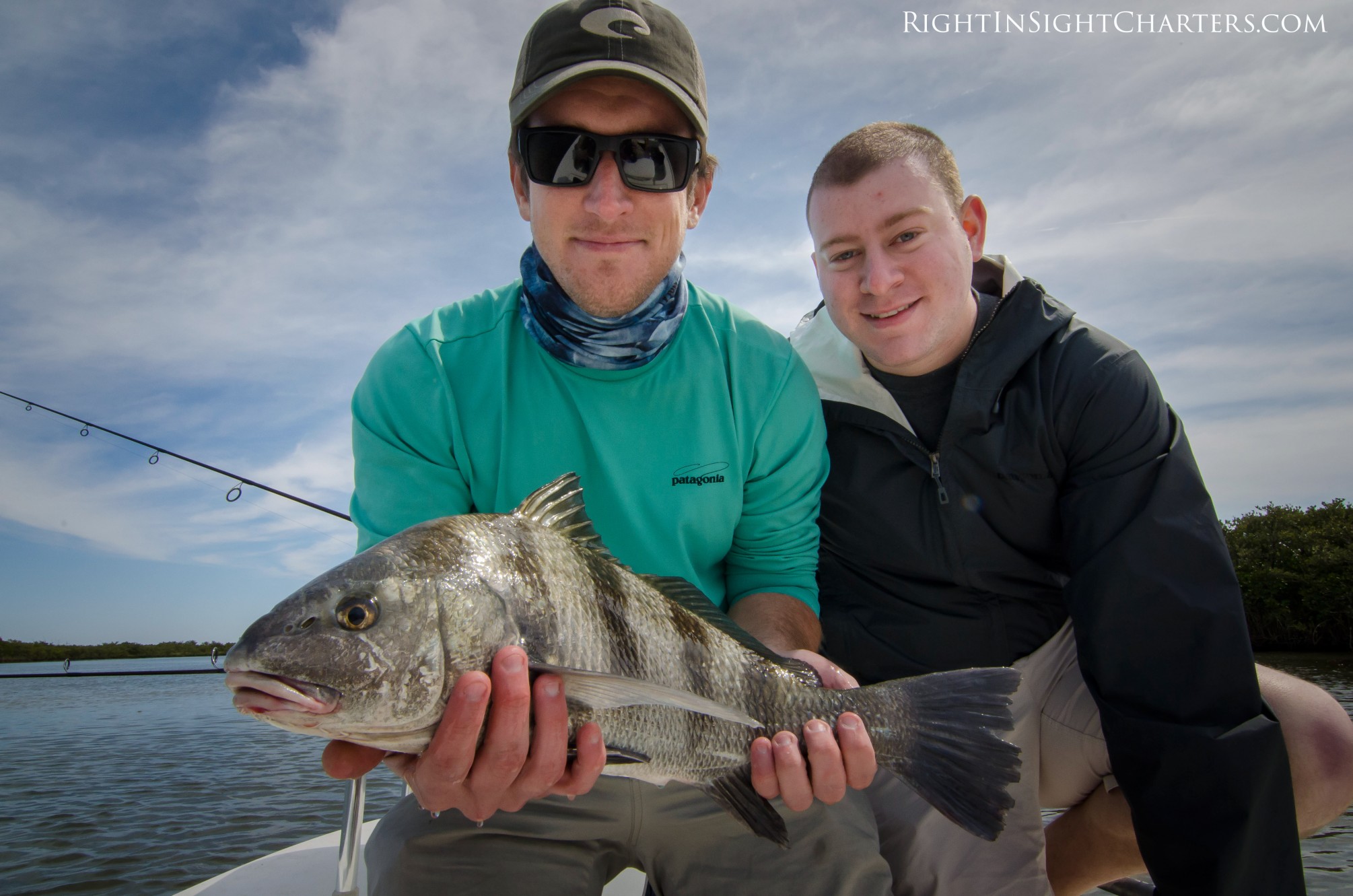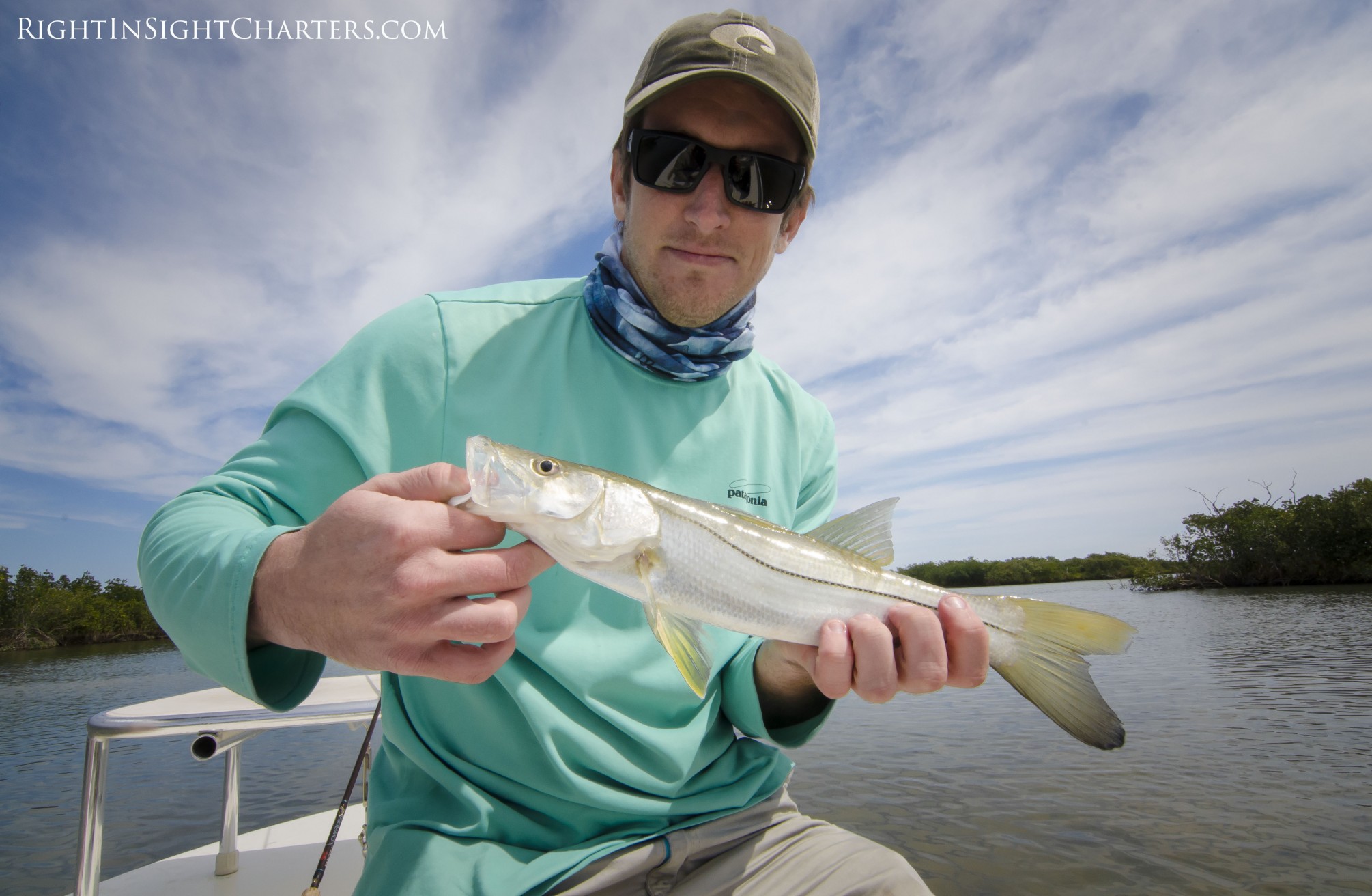 Finished up a good month fishing with Mark and Travis from CA. It was a short morning trip with lots of action catching some nice redfish and losing a few.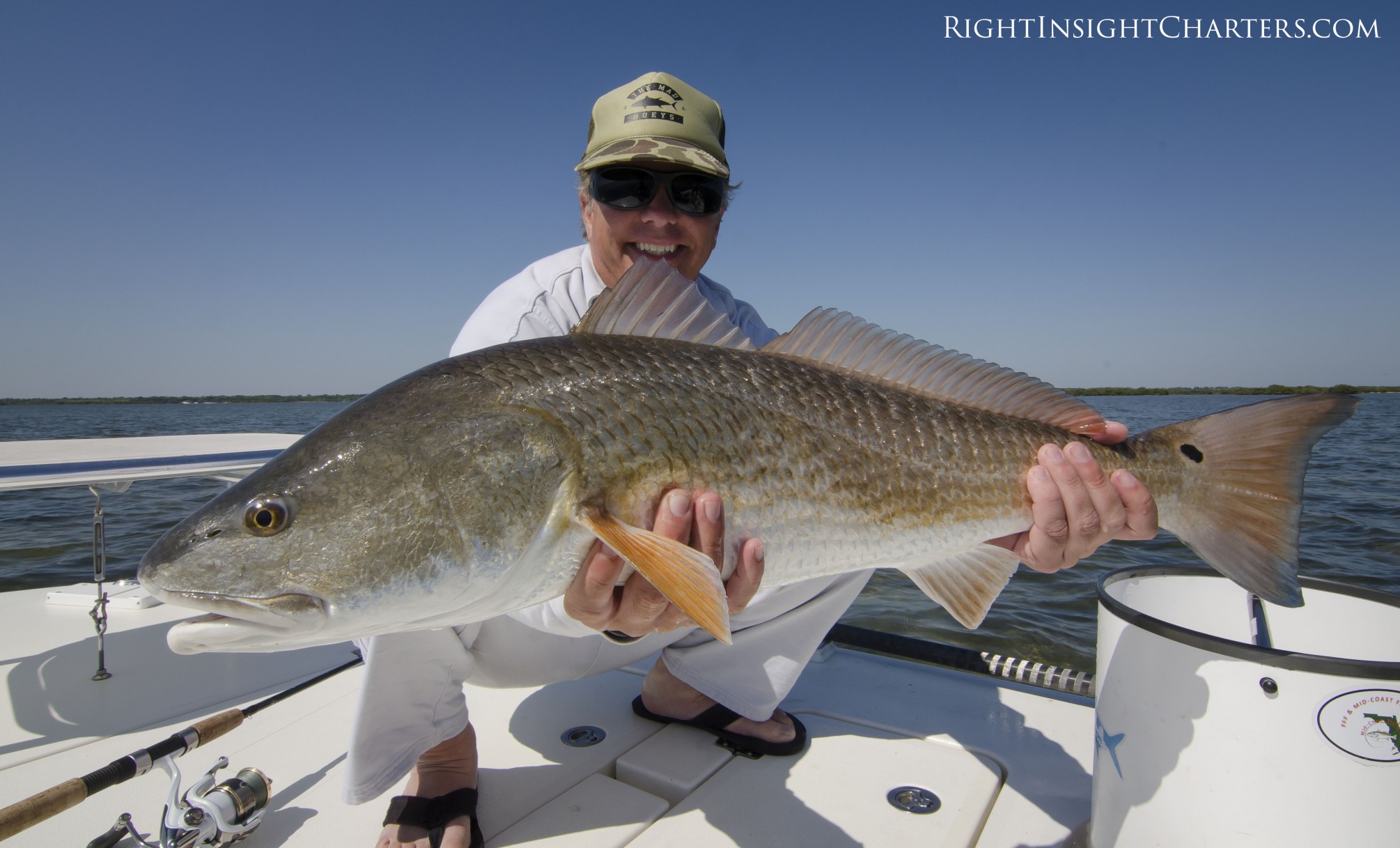 Thanks for reading and visiting the website! Check back periodically for more reports.
Capt. Justin Price
Right In Sight Charters
Fly Fishing & Light Tackle
Mosquito Lagoon-Indian River Lagoon-New Smyrna Beach
Banana River-No Motor Zone
Cell# 386-566-4687