February 2016 Mosquito Lagoon/New Smyrna Beach Fishing Report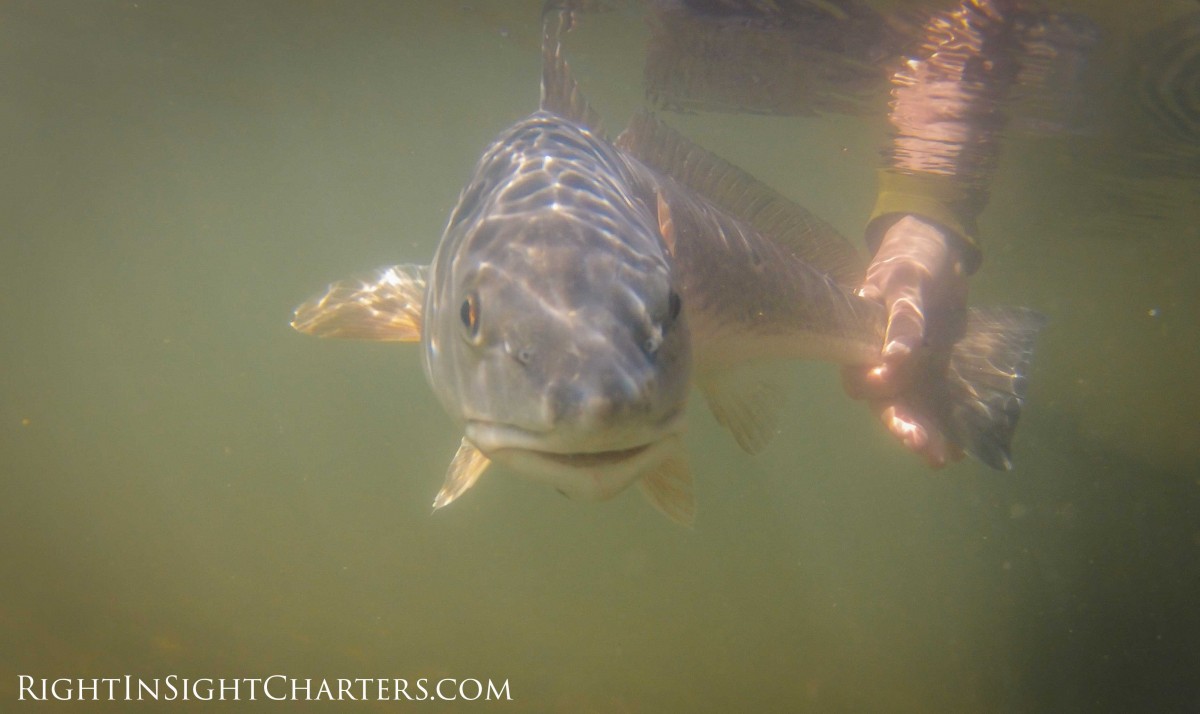 February was a month of continuos change in weather and fish patterns with cold fronts pushing through dropping water levels and water temperatures enough to give us a few weeks of clean water.  That pattern did not last long as the second half of the month started the warming trend with southerly winds raising water levels above normal for this time of the year.  The fish moved around quite a bit with all these changes keeping us guessing on their next move which kept it interesting. The days we experienced super clean water in the North end of the Mosquito Lagoon it was like casting at bonefish only making out the shadows of single and schooling redfish over the sand bottom and even a 60′ cast wasn't good enough. As most of the seagrass goes dormant in the winter time nothing disguised our casts which always makes it challenging when sight fishing. Adjusting leader length and sizes was a must and also smaller offerings to fool these fish. But that pattern didn't last long once the cold fronts weren't as frequent and Spring started to settle in quick with warming the waters and southerly winds pushing dirty water north making sight fishing tough unless we had full sun. Despite the dirty water the fish could still be found in the shallows tailing, cruising shorelines, and floating in the water column on the sunny days and with a trained eye these fish tend to eat very well in the stained water disguising our casts. Unfortunately these dirty waters will only get worse in the warmer months and making for some tough sight fishing this year due to this brown algae that continues to linger in our Lagoons. Luckily the backcountry of New Smyrna Beach and the north end of the Mosquito Lagoon are tidal and will help a little with filtration.
At the beginning of the month in the clean waters small flies and long leaders were a must to stand a chance at these spooky redfish on blue bird days. My go to fly choices were small gurglers in low light then switching to small shrimp, clousers, and spoon flies during the day and proved to be successful for redfish and seatrout. When the water clarity changed and got dirty the flies we threw were a little bigger to get the attention of the fish and even added more flash and an occasional rattle to fool a few redfish and black drum. As for my spin casters we covered a lot of water throwing soft plastics blind and to spotted fish up shallow using DOA shrimp and DOA 3″ paddle tails in natural colors. For anglers only using live baits live shrimp were the go to for sight fishing and when the wind blew to hard we switched to live finger mullet. Spring is here and will advance quickly with more bait fish moving into the shallows and up the coast and with it will be tarpon, jack crevalle, ladyfish, spanish mackerel, and sharks. The resident snook in our area are already acclimating to the water temperatures and feeding well around the docks and bridges on certain tides taking both live baits and lures. Our resident juvenile tarpon will also start showing in decent numbers in in shallow creeks and flats near by eating well placed flies and soft plastic baits. Here's a look back at some of the great catches in February with old and new friends!
Tom and his friend John joined me in the Mosquito Lagoon to take a crack at this sight fishing game and did an excellent job landing multiple black drum that put on a nice show for them and finished off the morning casting at redfish and landing a few of them as well.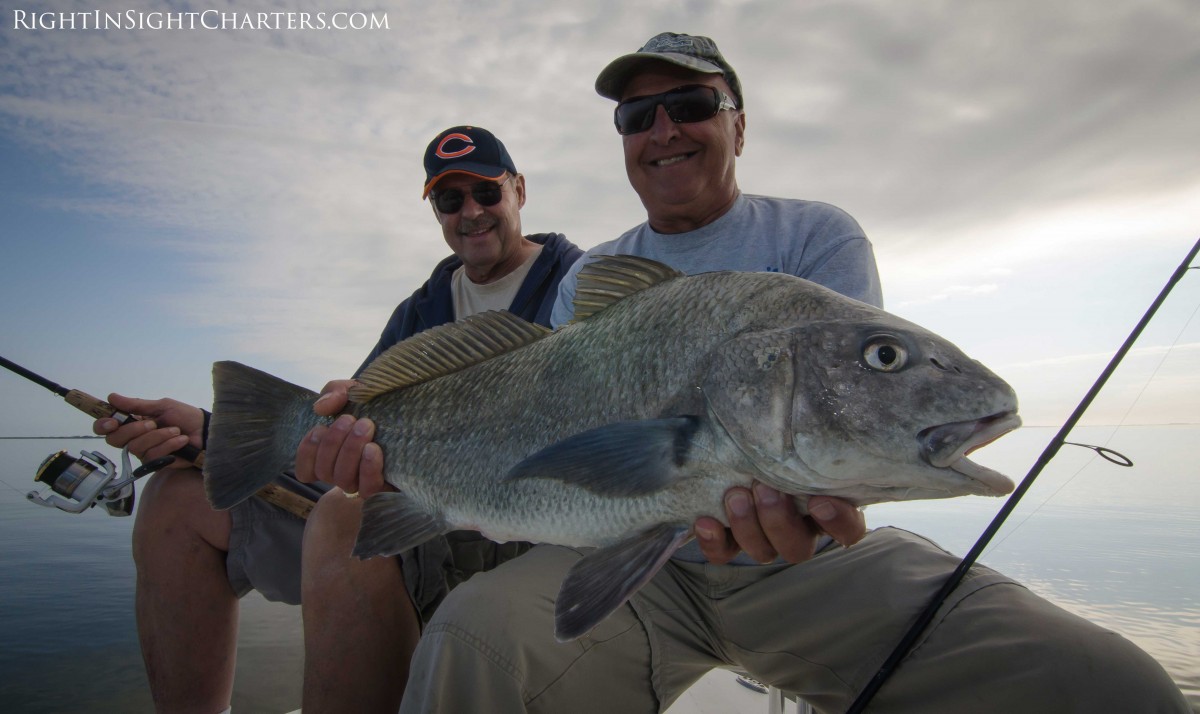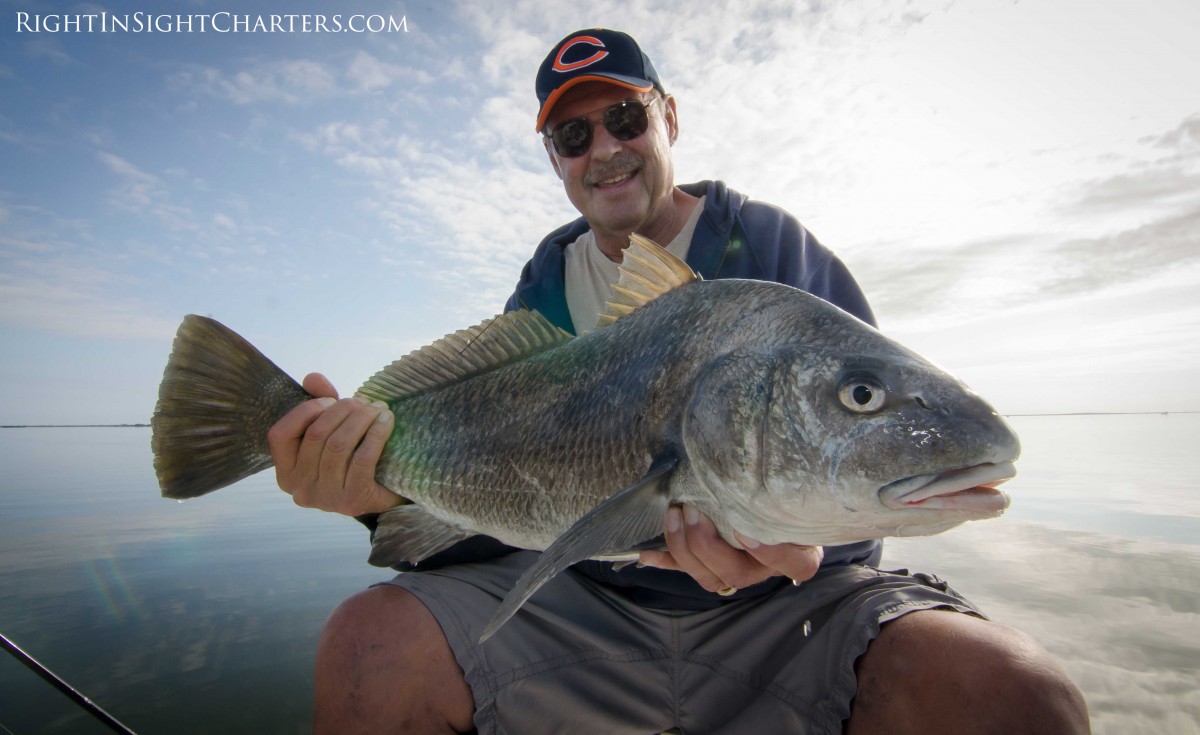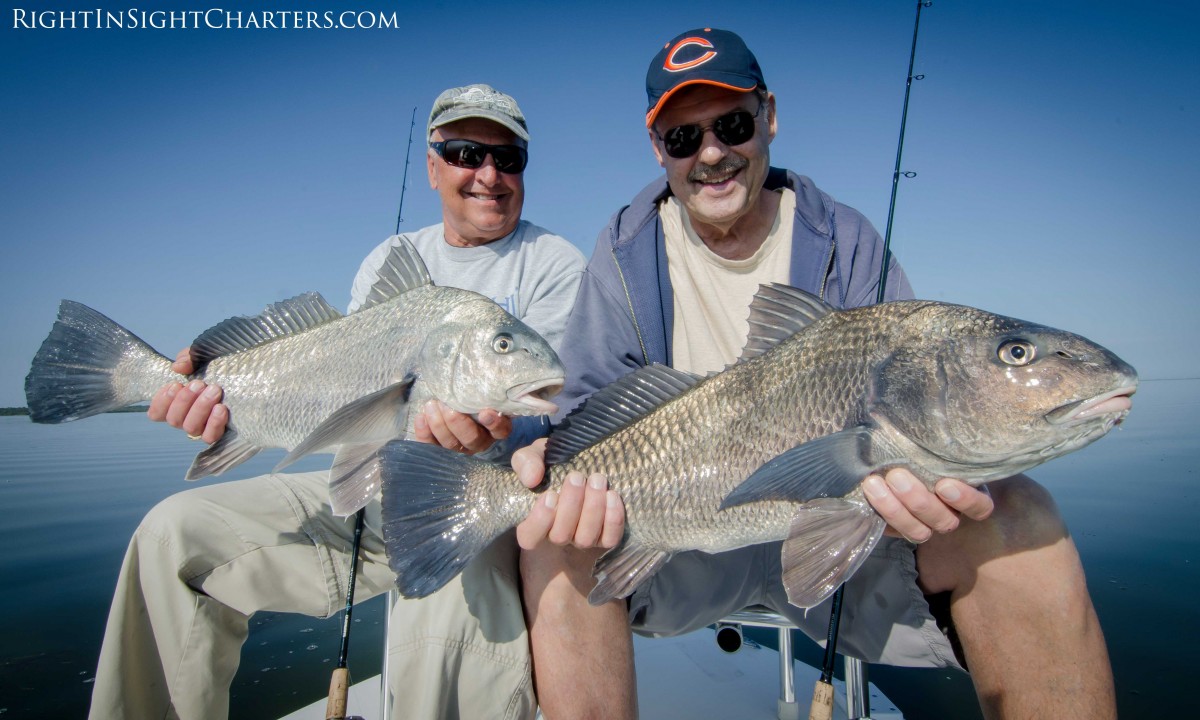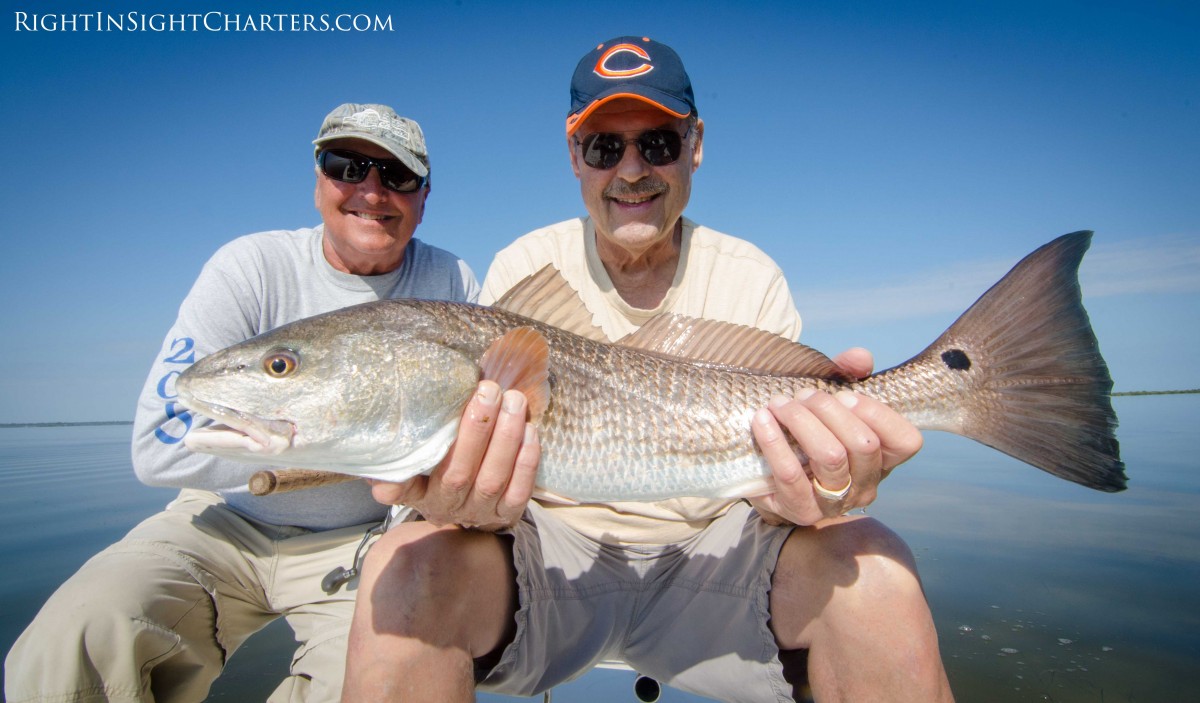 Andrew and Blake were in town for business and wanted try fly fishing for redfish. They were both great casters and made some great shots and were both rewarded with a number of redfish and a black drum.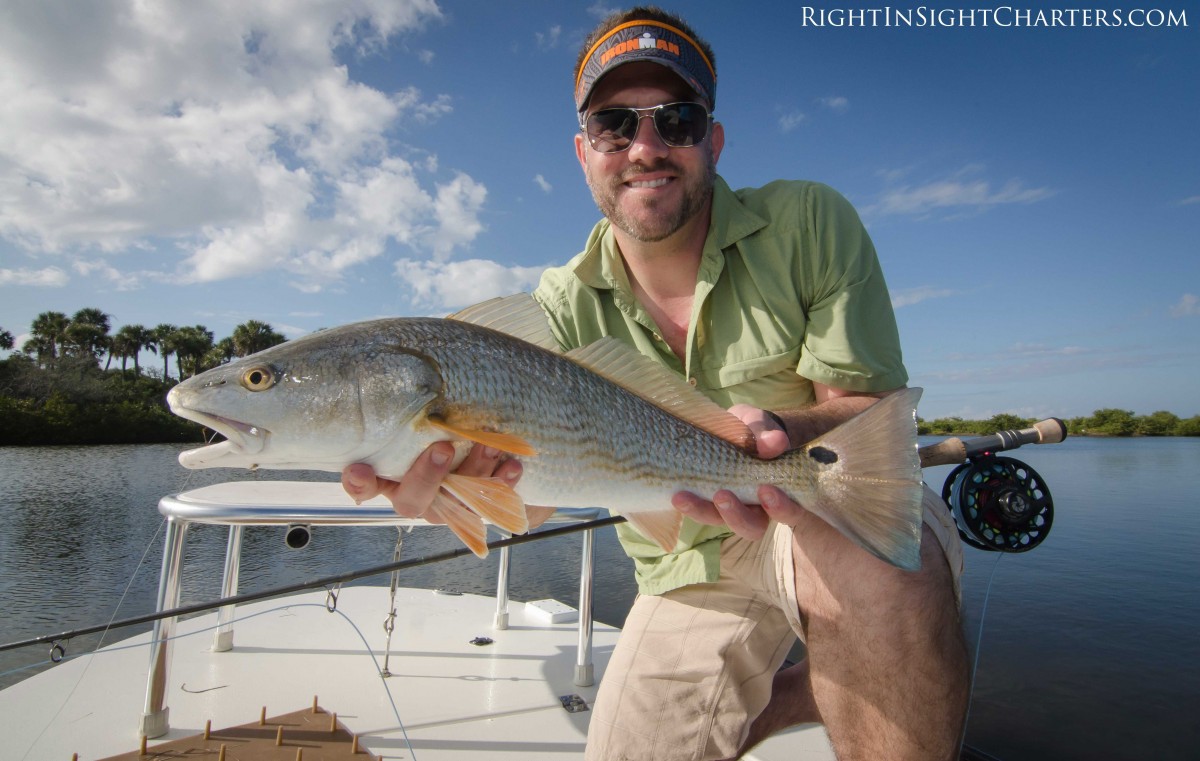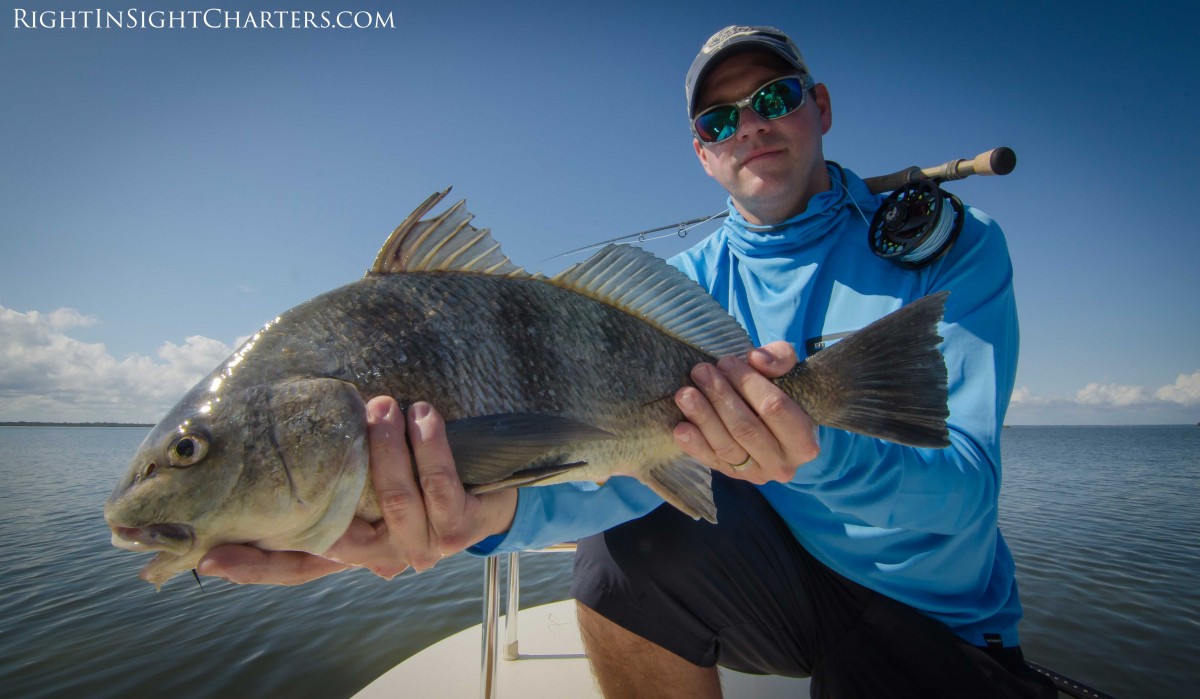 Robert and John from CO joined for a day in Mosquito Lagoon just shortly after a recent cold front passed making way for sunny skies and breezy conditions. Robert is an excellent fly angler and had great shots and hooked up his first redfish on fly. John was along for the ride and fished a little bit using spinning gear and he also caught his first redfish.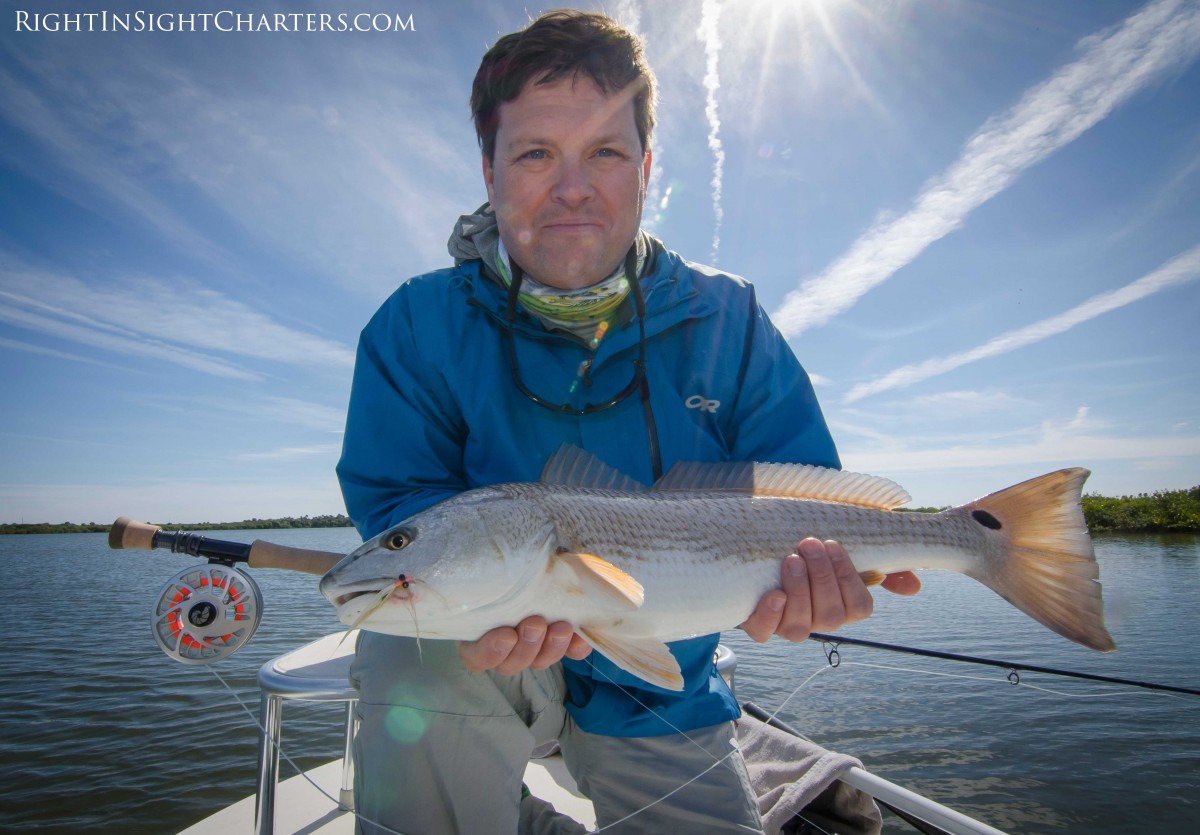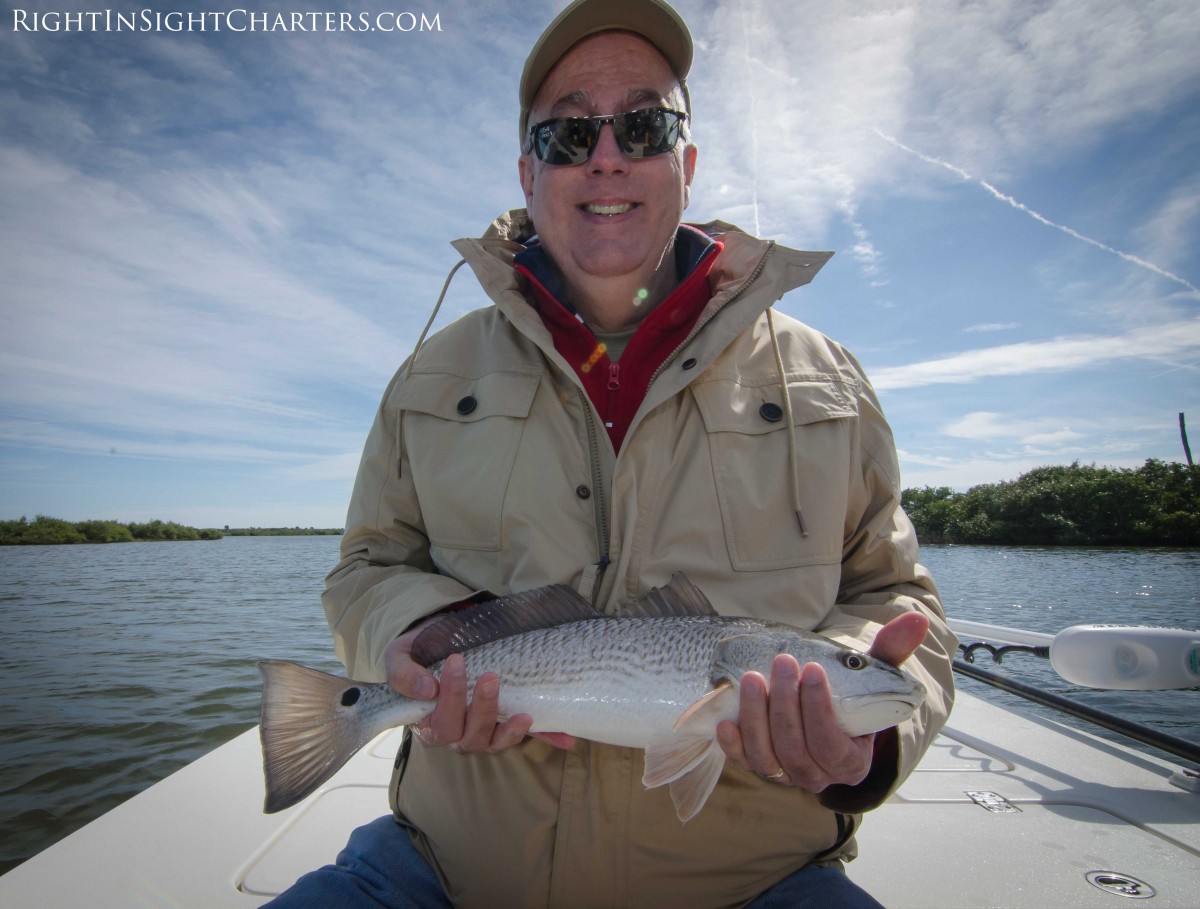 Eric and his wife Sydney from MT had a great experience for their first time fly fishing in salt and both the fish and weather cooperated.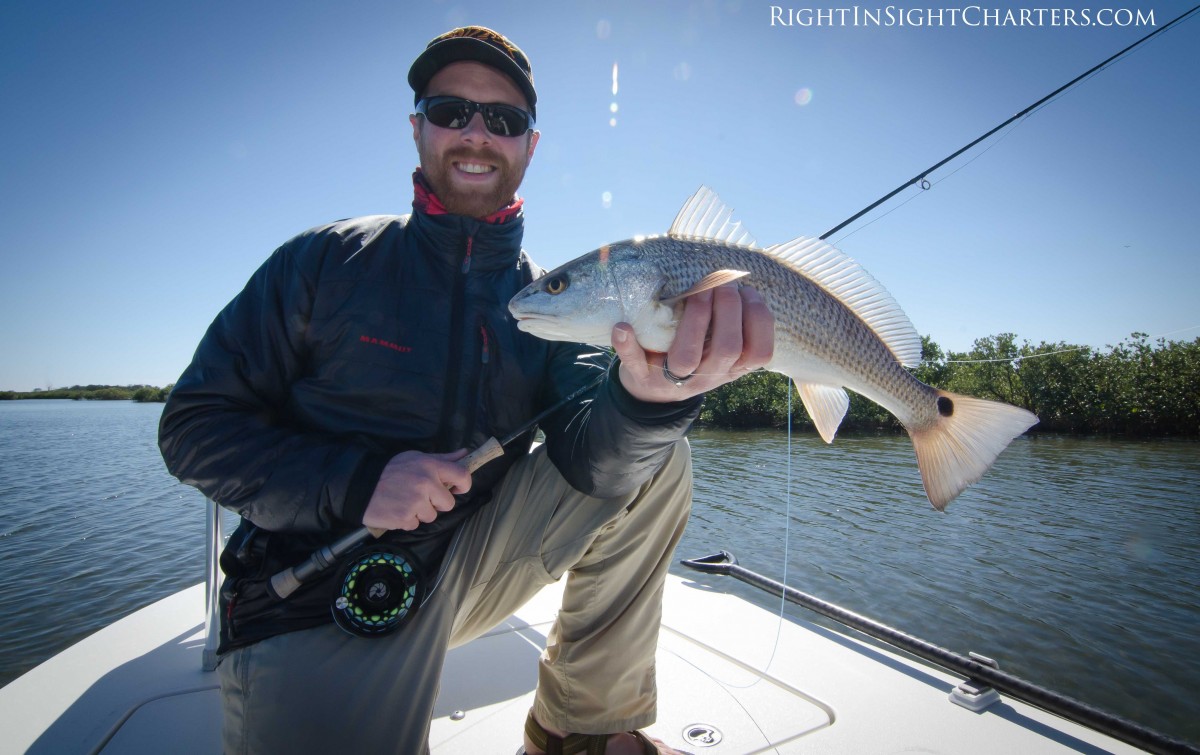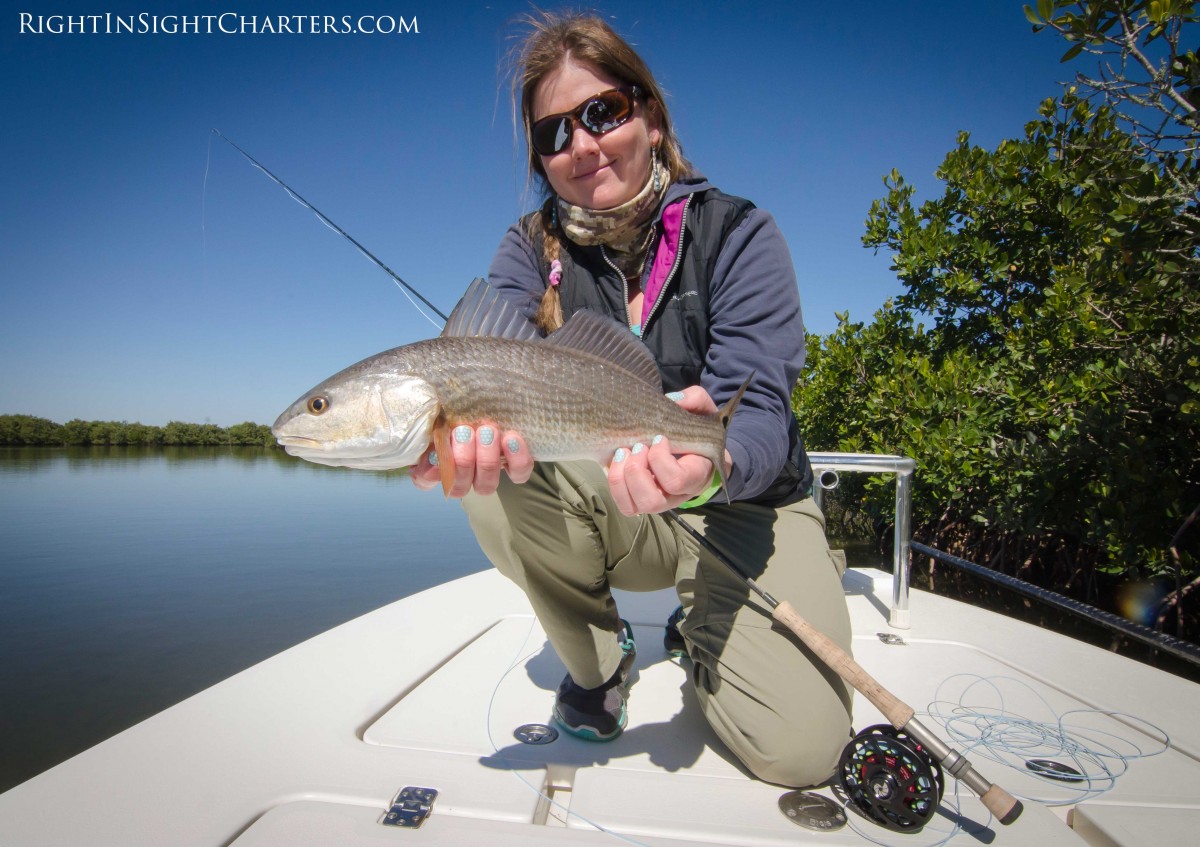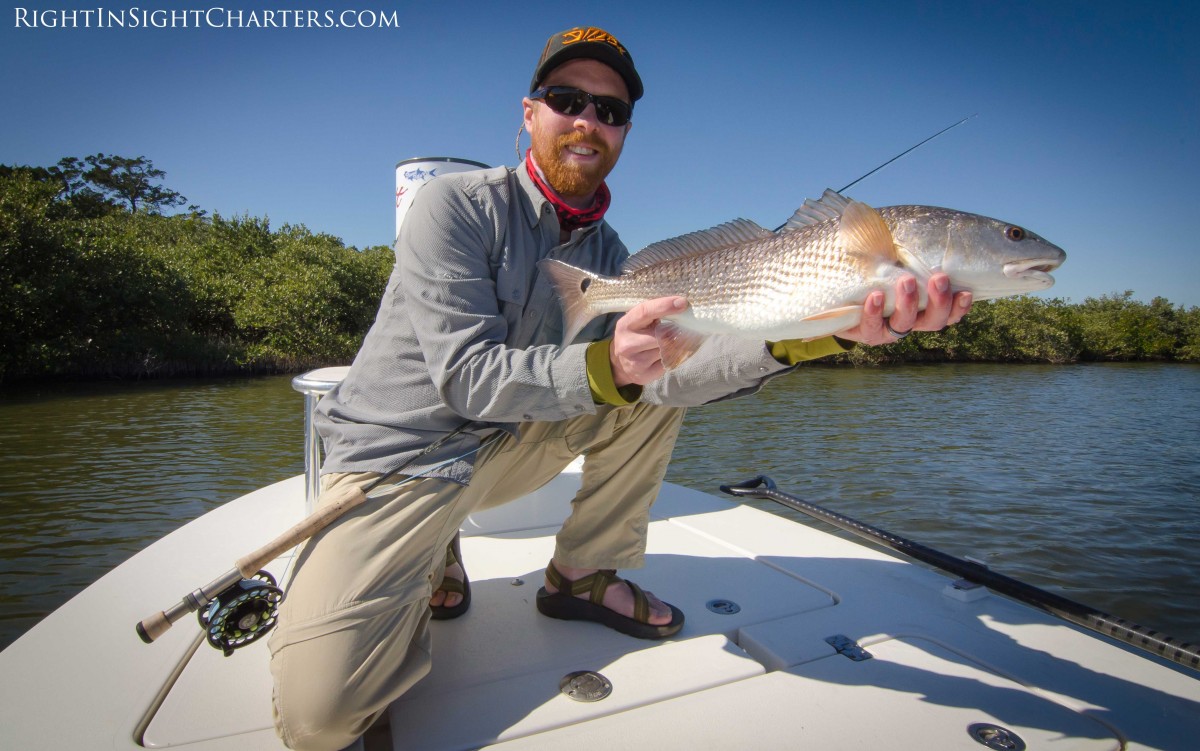 Martin from FL joined for an afternoon trip sight fishing for redfish with spin tackle and despite the high winds we put some nice fish in the boat using DOA shrimp.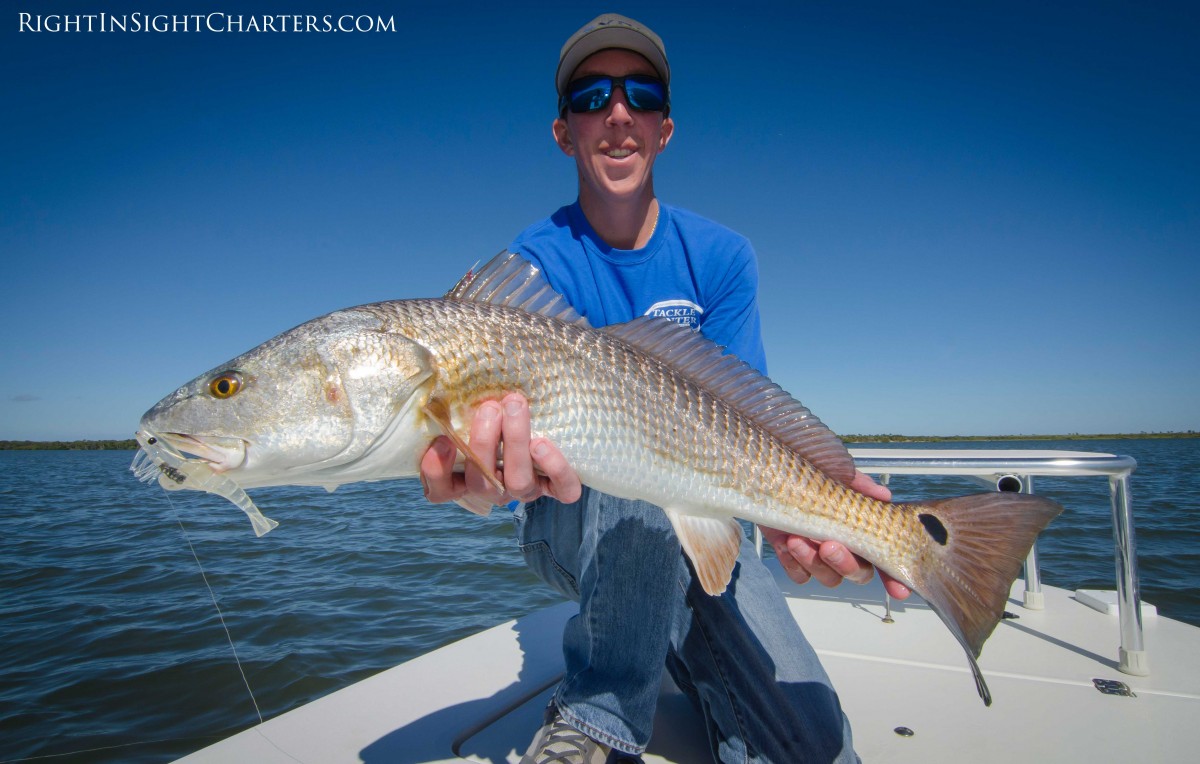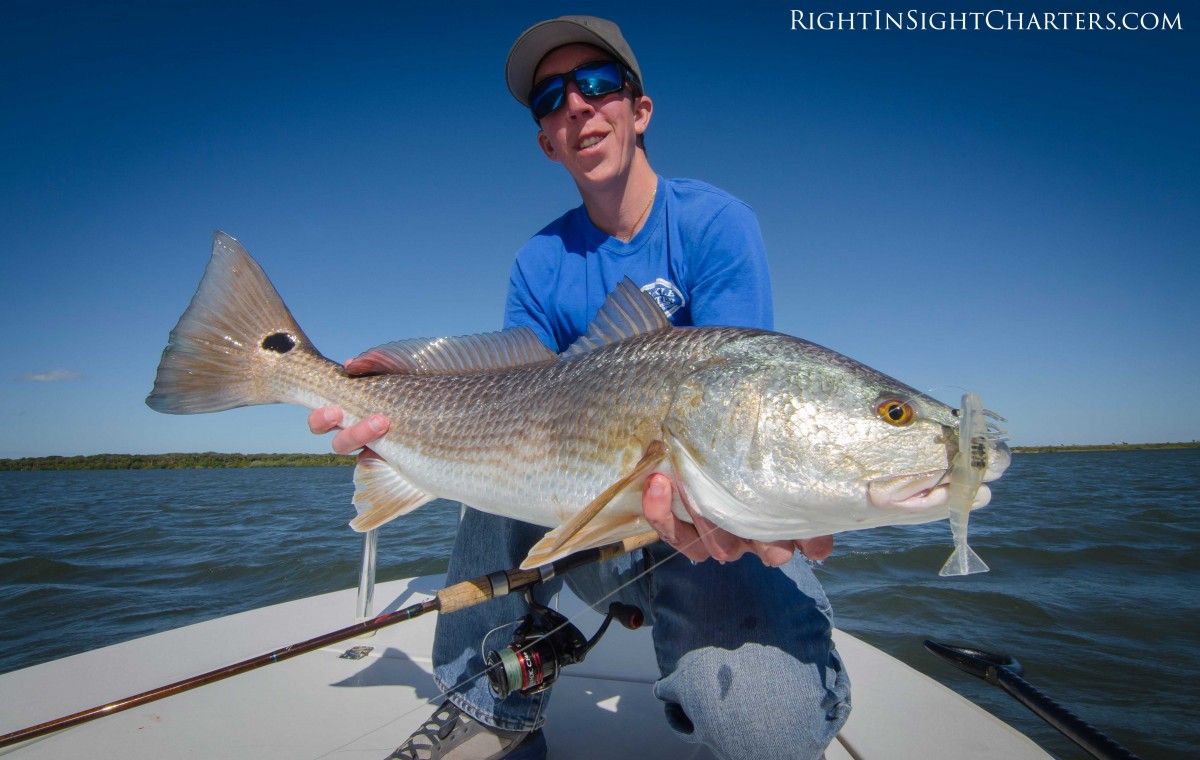 Allen and Ralph had a great morning using live baits on a windy and cloudy day to fool a few redfish on this tough morning trip.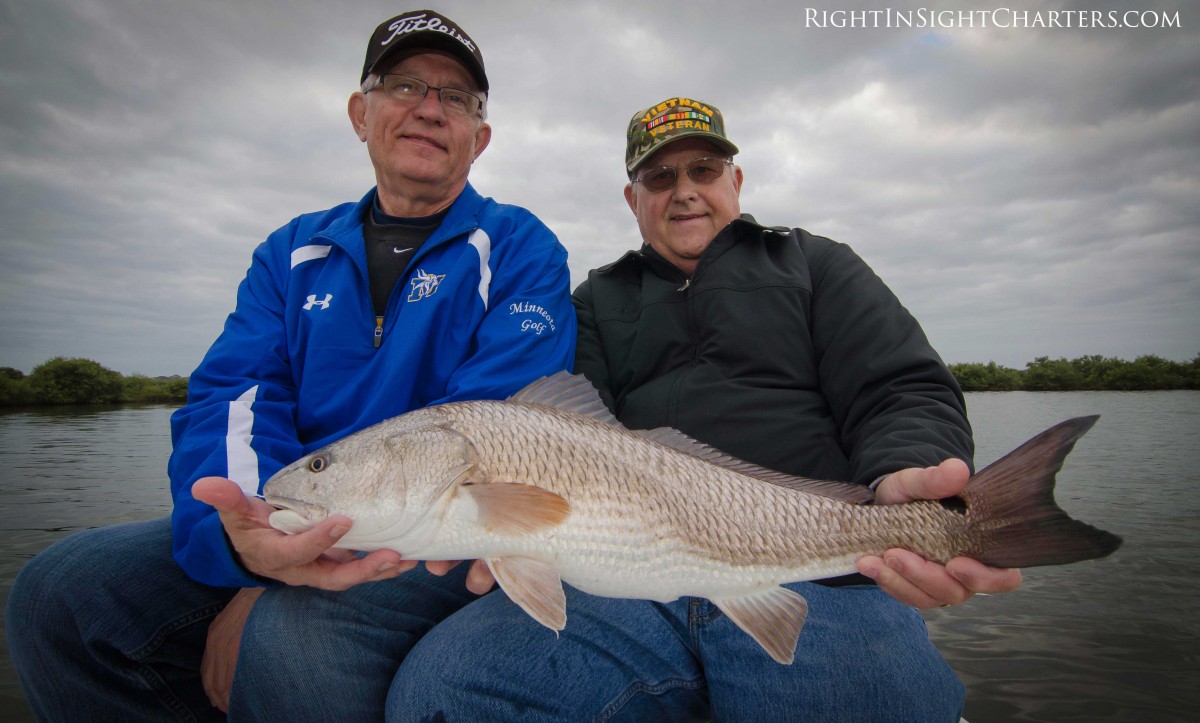 Craig from WV joined me to try and snag his first Mosquito Lagoon redfish on fly. The fishing during this week was tough since the water came back up and most of the fish did not adjust to this change and stayed in the deeper dirty water. We had some shots at some unwilling fish before finding one hungry enough. We spotted one cruising a bank in a tight cove and just had to wait for him to come our way for Craig to make the right shot and he did and the fish ate.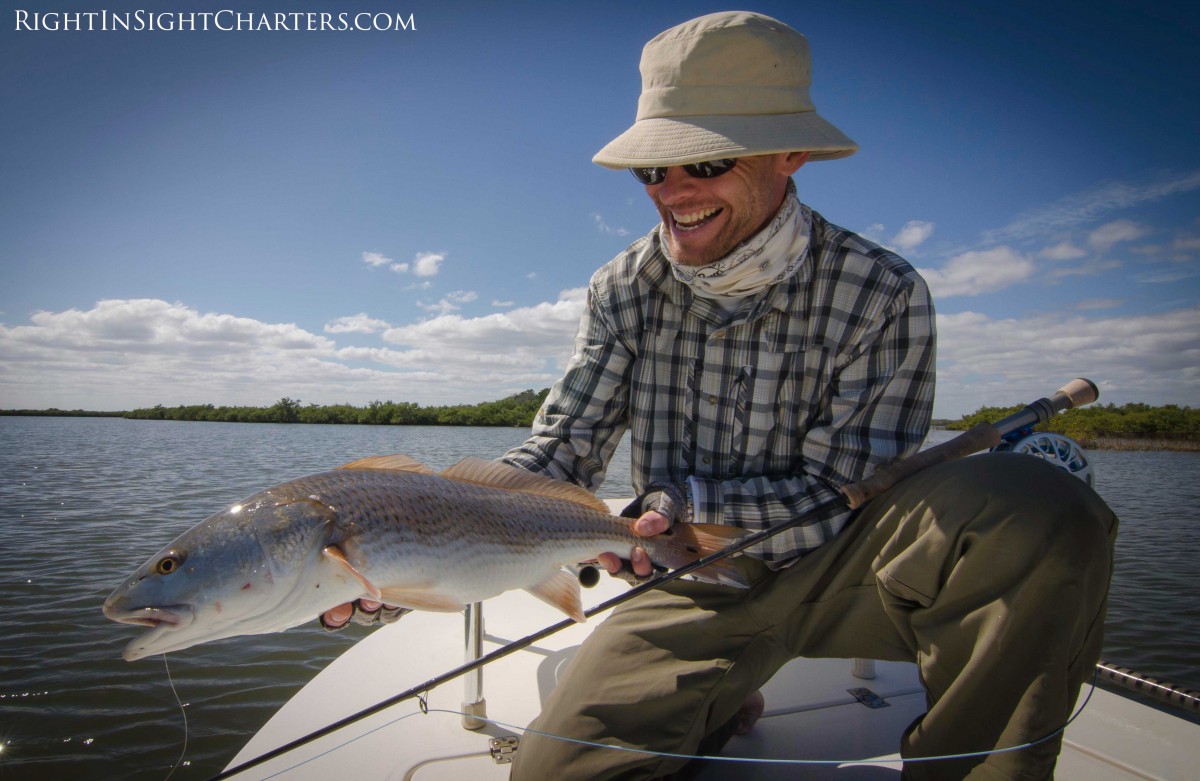 Craig is the owner and operator at Serenity Now Outfitters in West Virginia and is also a Guide. Give him a call if your every in his part of the world www.serenitynowoutfitters.com 
Long time regular clients of mine Jim, his son Ken, and Ken's son Chris making up three generations fish with me each year and we always have a good time. We had a tough day but still managed to bend some rods and Jim caught the fish of the day which was around 10lbs. We found this fish feeding along a bank and he liked what Jim was throwing. Good time as always with this crew!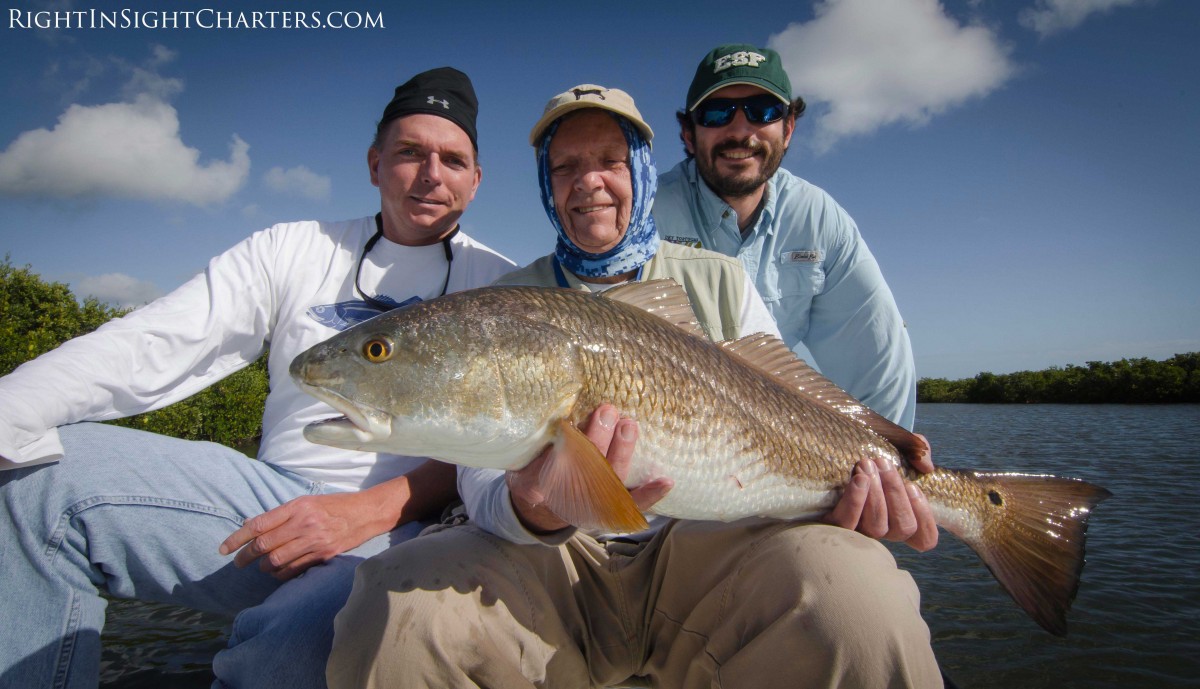 Started out the day with Kyle and his buddy catching redfish on live mullet due to the low light and winds and we caught a few good ones and mid morning landed a nice trout as well. Once the sun was high enough we tried our luck at sight fishing and finished the trip catching a nice redfish on a live shrimp.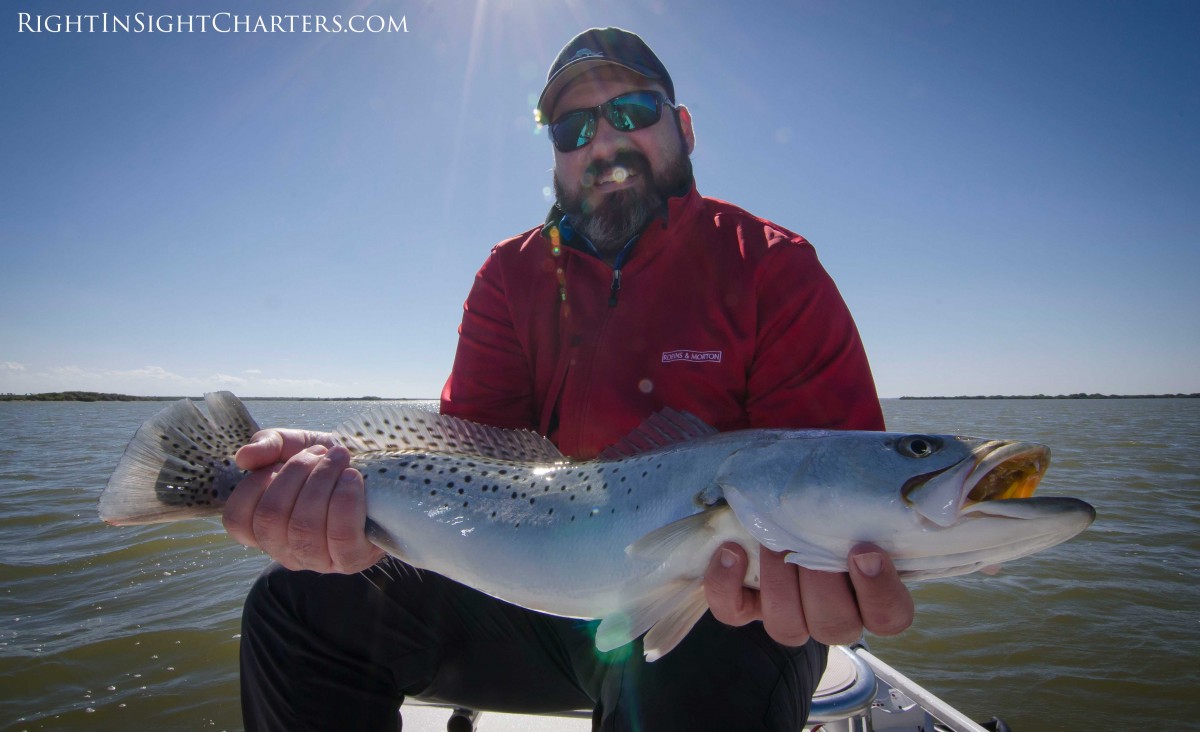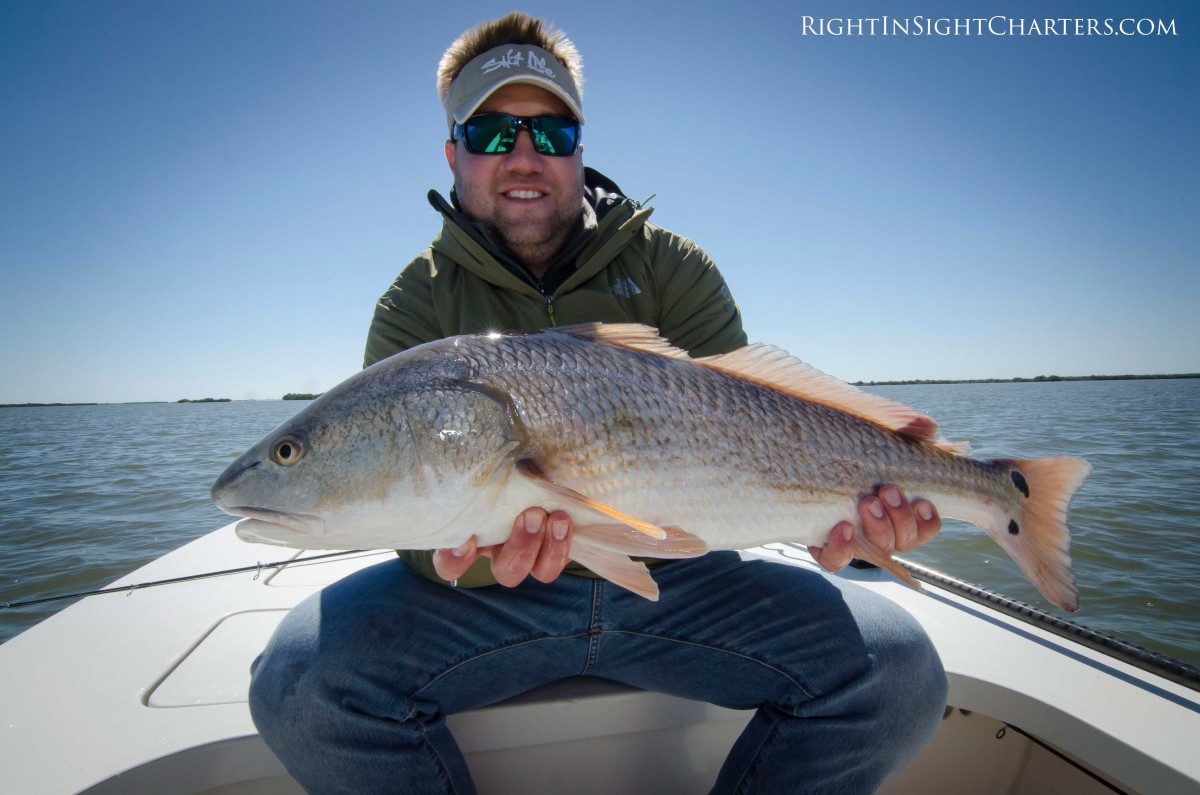 Rounded out the month fishing with John and had a great time with his company. The weather was nice but there just was not a lot of fish up shallow moving around but we still got a few to the boat regardless. Here's John with the last fish of the day.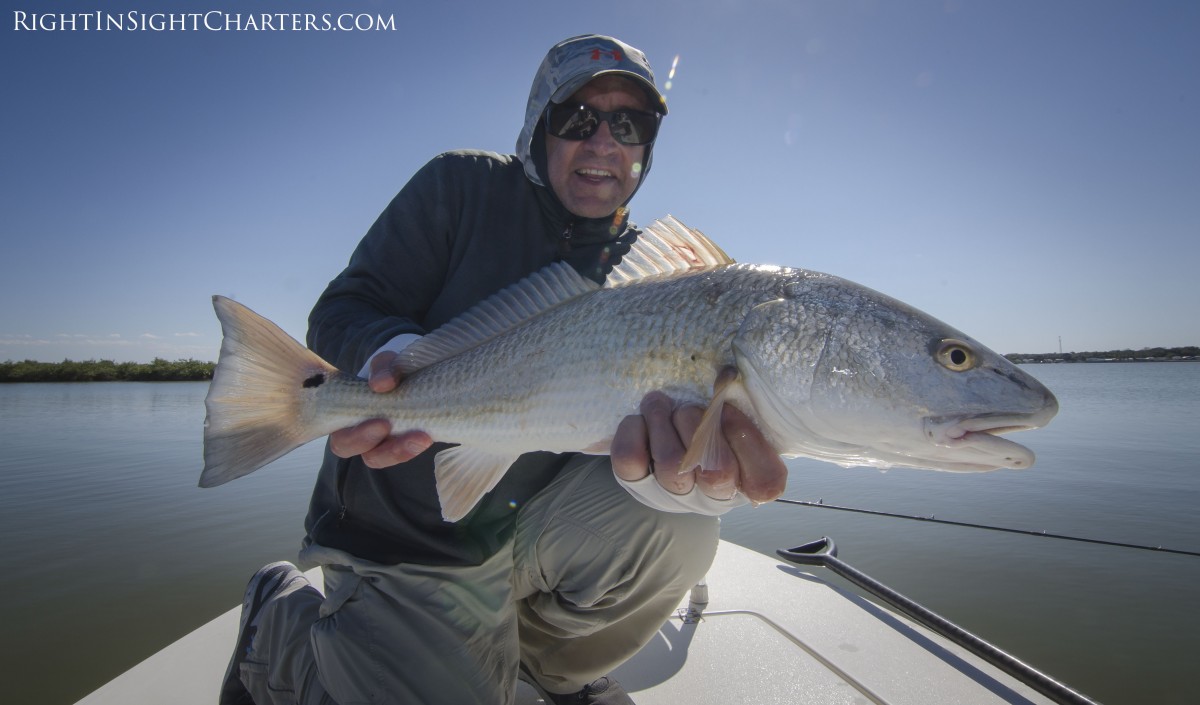 Catching fish is never a guarantee nor is good weather but having a great time on the water is easily achieved despite the conditions or the mood of the fish.
Capt.Justin Price
Right In Charters
Fly Fishing & Light Tackle
Mosquito Lagoon-Indian River Lagoon-New Smyrna Beach
Banna River-No Motor Zone
www.rightinsightcharters.com
386-566-4687
Facebook-RightInSightCharters
Instagram- RightInSightCharters or CaptJustin_Price