February 2015 Mosquito Lagoon Fishing Report
February's fishing was excellent despite some windy days that were caused by seasonal cold fronts. The black drum invaded the flats in both the Mosquito Lagoon and Indian River Lagoon and could be found in groups tailing for a number of days. When approached correctly we could hook up a fish and back away from the schools to land our fish, then slowly ease back in to find them relaxed and tailing again. Baits of choice ranged from Ronz Lures on a light jighead to live or dead shrimp, and for fly anglers crab and shrimp patterns worked slow produced some nice catches. As for redfish certain areas held decent schools of upper to over slot fish and some groups would scatter up shallow on the sunny days to get warm and feed. Happy schooling redfish were easily taking live shrimp, DOA shrimp, DOA paddle tails rigged weedless, and Ronz Lures on a light jighead in light to natural colors. The redfish caught on fly were fed small clousers and shrimp patterns in natural to light colors.
Here's long time guests of mine with just a sample of how the month has been catching black drum. Long time clients Jim, Ken, and Chris make up three generations and always seem to bring the right fish mojo with them and this trip was no exception.
Between charters a good friend and fellow guide called me up to spend the day in his canoe chasing black drum and redfish with fly rods and I excepted. Conditions were not ideal but we made do staying protected from high winds. The cloud cover was not going to let us see in the water but the their tails gave away their location so we could make the shots.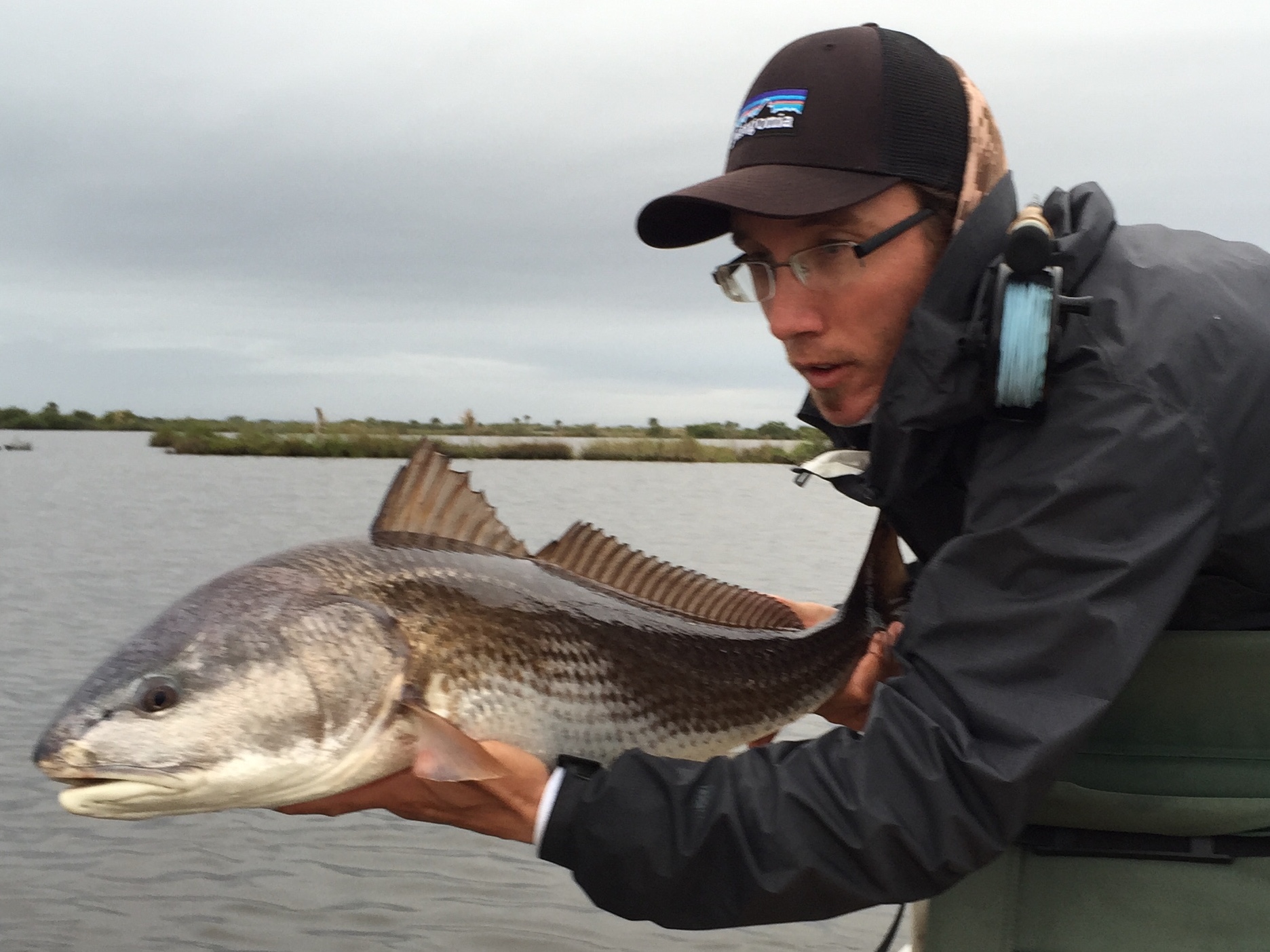 After I hooked a few it was Joe's turn on the front of the canoe. The started to get stronger with rain moving in so it wash't getting any easier. The black drum would tail for a minute then move off and pop up 20ft away so the shots had to be quick and accurate. Joe sealed the deal on a nice fish and landed a lap full of black copper.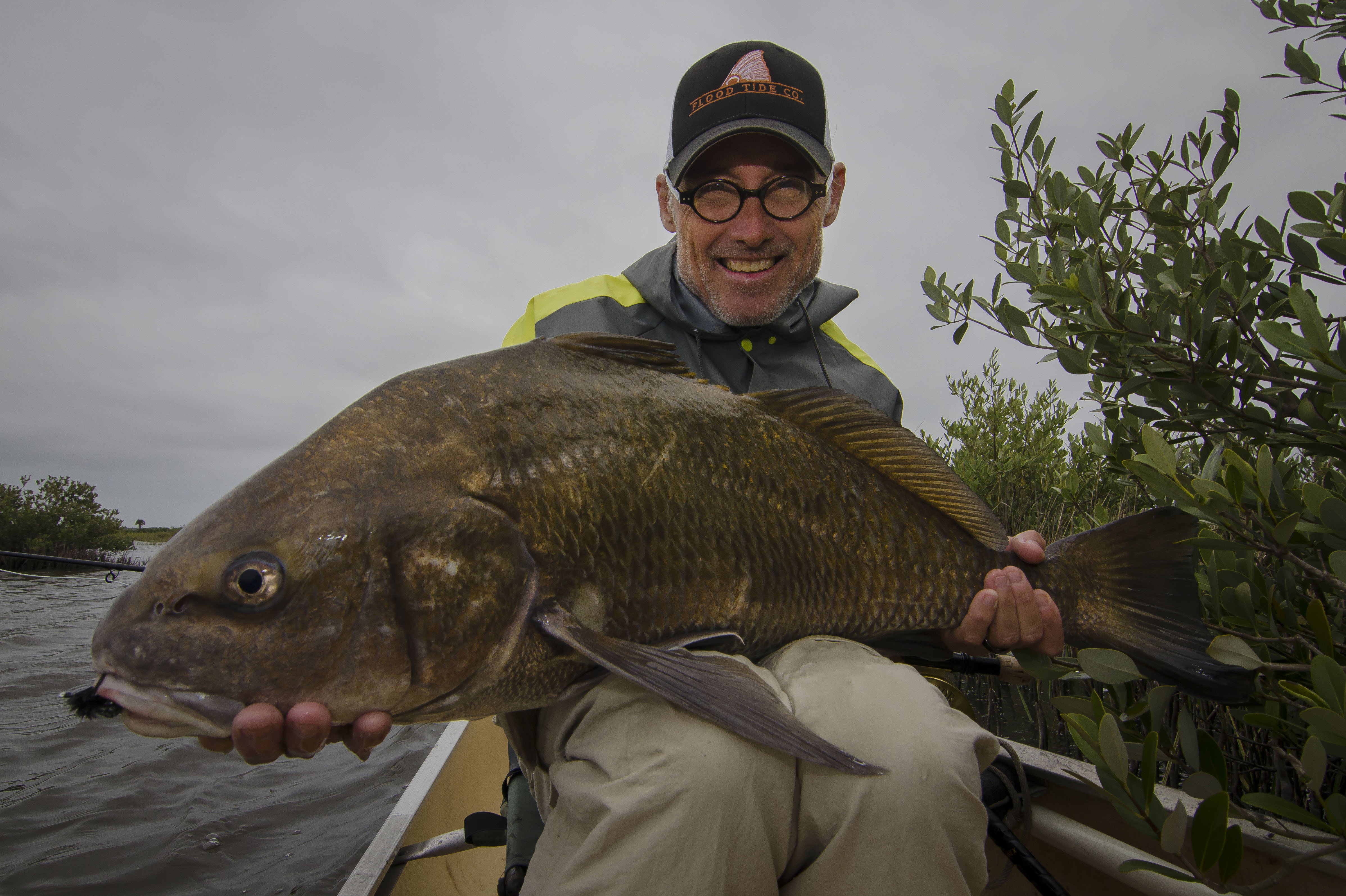 Capt. Justin Price
Right In Sight Charters | Fly Fishing & Light Tackle
Mosquito Lagoon-Indian River Lagoon-New Smyrna Beach Banana River- No Motor Zone
www.rightinsightcharters.com
[email protected]
386-566-4687